How Long Does Medical School Take?
Medical School Requirements
What are the medical school requirements? Before students can apply to medical school, the majority of medical schools in the US demand that they have completed their bachelor's degree. What, therefore, ought you to study? Is there a certain pre-medicine concentration that is superior to the others? How long does medical school take? Do medical schools in the Ivy League accept applicants with backgrounds outside of science?
Anyone pursuing a medical degree is already a dedicated, diligent student, but it can be helpful to understand what the road ahead might include and how long does medical school take. And while any doctor will advise you to pick a specialization based on your interests and passions, it's still a good idea to think ahead about things like the cost of medical school, family planning, and the age at which you'll start making money.
First off, disregard the notion that one pre-med major is superior to another. It's simply false, and some students become so preoccupied with studying a major that they believe will make them look good that they neglect other subjects in which they were more interested, more suitable, and possibly even more successful.
The greatest way to get ready for medical school and to estimate how long does medical school take is to finish your undergraduate degree in a subject you're passionate about, not in a subject you believe would impress the admissions committee or others. Another widespread misunderstanding is that you must finish your undergraduate degree with a science specialty, although this is untrue.
The majority of applicants to medical schools major in the biological sciences, but there are many other fields represented as well, including the humanities, math and statistics, and physical sciences. It's crucial to pick a major that will play to your talents and demonstrate your drive and enthusiasm for a career in medicine.
For instance, if you're interested in both business and medicine and decide to enroll in one of the top undergraduate business schools after completing the necessary prerequisite coursework, you'll impress the admissions committee with a strong academic record in your chosen field of study—in this case, business—and your capacity to juggle the demands of the business program with the premedical requirements.
How long does it take to finish medical school?
What is the length of medical school? How long does it take to finish medical school? The reply is, "It depends." Although there are different standards for each specialty, all doctors must successfully complete a number of steps before becoming board-certified, autonomous physicians. You can get a better idea of how long medical school will take you and when you might finally put on the white coat by reading the following, which will take you through each stage.
College: 4 years
How long does medical school take? You might think that preparation for medical school starts after you finish your undergraduate degree, but it is better to start preparing for your educational path as soon as you decide to become a doctor.
The MCAT®, or Medical College Admission Test®, is the first challenge to overcome and is often taken by students in their junior year of college. Some individuals choose to enroll in an MCAT test preparation course because the exam is 7–12 hours long and involves 200–300 hours of study. On the website of the Association of American Medical Colleges, practice exams can also be purchased.
1-2 Years Post-Baccalaureate (Optional)
There are many science courses required as part of the core requirements for medical school admissions. Some of these requirements can be met by students who major in chemistry or biology while they are still in college, but most pre-med students stay in college for an extra year or two.
After graduating, there is also the option of enrolling in a post-baccalaureate program (post-bac). Any student seeking to complete the course requirements for their B.S. degree or obtain a second B.S. degree should enroll in a post-bacc program. Pre-med students who must finish the necessary courses make up the majority of post-bacc participants.
4 Years of Medical School
So how long does medical school take exactly? Overall, 4 years. When you get into medical school, you'll start pre-clinical work, which is effectively an expansion of your pre-med course requirements. This will take two years. The United States Medical Licensing Examination® (USMLE®) Step 1 exam must be taken during this time as well. In order to make sure that students are learning the abilities they will need to become doctors, they must take the USMLE examinations throughout medical school.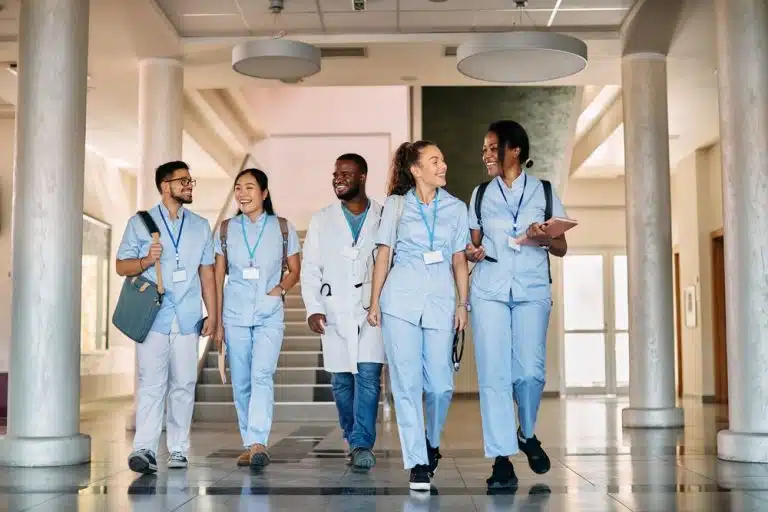 The third year of medical school is when clinical practice starts, giving students the opportunity to gain practical medical experience. In a hospital or clinic, doctors watch students as they work with patients.
It's crucial to decide what kind of doctor you want to be by the conclusion of the third year of medical school because your final year will include elective courses in your chosen specialty. In their last year of medical school, students often sit for the USMLE Step 2 exam as well.
3+ Years of Residence
Now that you are aware of the precise duration of medical school, completing residency is the next step on the road to becoming a doctor. Graduates of medical schools who complete their programs successfully receive a training certificate and are placed in a residency program. A teaching hospital position known as a residency or internship allows you to practice medicine while being closely supervised. From three years for general internal medicine to seven years for neurosurgery, the length of a residency varies by specialty.
Before beginning a residency in their specialty, interns in fields like radiology, anesthesiology, and dermatology must complete a year of broad training known as a "transitional or preparatory year." Additionally, after finishing their residency, doctors can begin fellowships to receive the additional training needed for specific medical subspecialties.
Interns take the USMLE Step 3 after their first year of residency, which is the last test before getting their medical license.
Licensing
Now that we have discussed how long does medical school take and the subsequent education, there is one more action to take. After successfully completing all of the coursework necessary to earn your medical license, you can start working as a licensed physician on your own.
Even after you've crossed the finish line, some states or medical settings may require you to continue your CME in order to continue practicing as a doctor. This makes sure that you know about the latest research findings and the best ways to treat health problems.
You now know the answers to the following questions: How long does medical school take? Now that you know more about how long medical school takes, you might want to consider having student loans. Continue reading to learn how long it takes to pay off medical school debt.
How long does it take to pay off medical school debt?
A frequent curiosity for many applicants is how long does it take to pay off medical school debt? The good news is that there are numerous debt repayment options available. However, the length of time it takes to pay off your debt from medical school depends on your repayment plan.
AdmissionSight has prepared the three primary methods of repayment:
With the standard repayment schedule, your debt will be paid off in 10 years.
With the graduated repayment plan, your debt will be paid off in 20 years.
The 25-year debt repayment term of the extended repayment plan
However, there are additional things to take into account when selecting a repayment plan. For instance, you might select a shorter payment term or a higher monthly payment if you wish to pay off your debt sooner.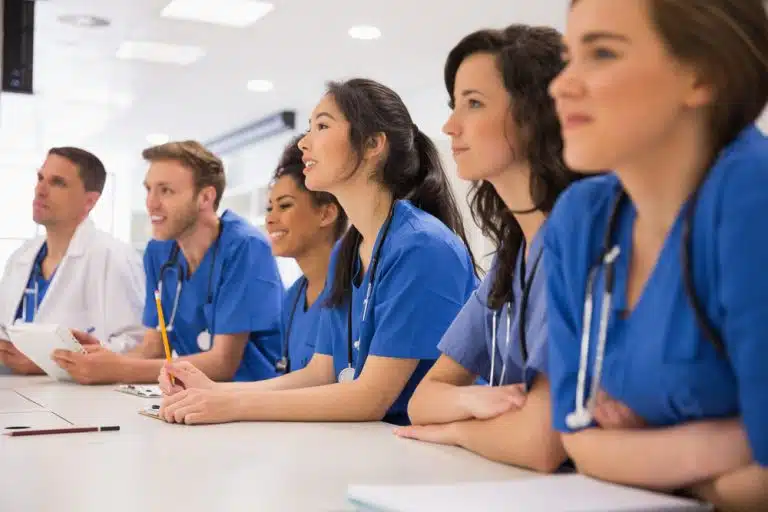 If your ultimate goal in life is to become a doctor and you're thinking about applying to one of the best medical schools in the United States, AdmissionSight can assist you every step of the way.
We have more than ten years of experience guiding students through the challenging admissions process to the top universities worldwide. Consult AdmissionSight to find out what we can do to help you be ready and knowledgeable enough to enroll in the institution of your choosing.