How Long Is Law School To Be A Lawyer?
How Many Years Is Law School To Be A Lawyer in the U.S.?
How long is law school to be a lawyer? It takes at least seven years to fulfill the educational requirements to become an attorney in the United States, which are divided between a four-year undergraduate degree and a three-year graduate law school degree. However, since there are other exams to take and certifications to gain along the road, things aren't quite that straightforward to find the exact answer to "How many years is law school to be a lawyer in the U.S.?"
There is no one fastest way to become an attorney, so keep that in mind if you're considering a career in law.
Here is a list of all the phases you must complete pursuing a prosperous legal career, along with information on how long each one usually lasts.
Finish your bachelor's degree program.
Students must first complete an undergraduate program to be considered for a graduate program in law. The minimum educational need for law school is a bachelor's degree, which typically requires four years to complete.
If your college offers a pre-law program, think about enrolling in it. Keep in mind, though, that the American Bar Association does not mandate that you select a specific area of study at this point in your journey to becoming an attorney. However, pre-law students typically choose to major in English, sociology, philosophy, economics, political science, criminal justice, or journalism. The ABA adds that students can be admitted to law school with a degree in any field.
The best course of action would be to select the subject you are most passionate about since there is no one ideal field of study to pursue. By concentrating on the classes you excel at, you can achieve a high GPA and stand out as a candidate for a Juris Doctor program.
Pass the law school admissions test.
The next step in your journey to becoming a lawyer should be to start studying for the LSAT. The LSAT is another crucial step in the process of applying for graduate programs in law, in addition to finishing an undergraduate program with a strong GPA.
Admissions officers evaluate prospective students' LSAT scores to determine how successful they may be in the programs they are applying for as this is a standardized test for law school admission.
The test comprises a writing sample that is given at the conclusion and five sections of multiple-choice questions. The LSAT tests candidates for law school on their ability to handle information, read comprehension, reason logically and analytically, and argue persuasively—skills that are necessary for anybody who wants to practice law.
Even though your LSAT scores won't be the only factor law school admissions committees evaluate when assessing your applications, it's still crucial to dedicate at least a few months to rigorous study and LSAT preparation as part of how long law school is to be a lawyer.
Examine your options and finish your applications for law school.
Some students decide to continue their studies immediately after receiving their Bachelor's degree, while others place more importance on earning work experience in other professions before enrolling in law school. No matter how long is law school to be a lawyer or what route you take to become a lawyer, only think about applying to programs at reputable law schools.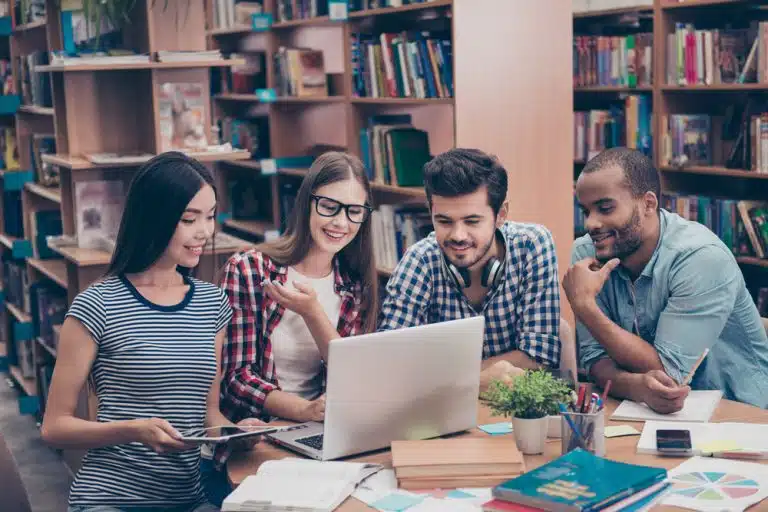 If you don't obtain a graduate degree at a university recognized by the ABA, you can't become a lawyer. The good news is that there are over 200 ABA-approved law schools in the US, giving you a wide range of possibilities.
Your group connection, community engagement, and recommendation letters from legal experts, educators, or graduates may assist you to impress admissions officers in addition to your undergraduate GPA, LSAT scores, and the coursework you completed there.
When conducting research for your legal career, keep in mind that you can turn to the Law School Admission Council for materials and guidance on the application procedure.
Obtain a JD degree.
A Juris Doctor degree, generally known as the first degree in law, is required for future lawyers.
Law school helps future attorneys acquire the knowledge they need, develop critical thinking skills, and prepare them for a career in law by exposing them to some of the most typical scenarios they'll encounter throughout their careers. Law school combines classroom learning with practical experience.
If you choose to enroll in law school full-time, how long is law school to be a lawyer? You can anticipate finishing the course of study in three years. However, it will take you four years to finish your studies if you choose to attend law school part-time.
And after earning your undergraduate degree, how long is law school to become a lawyer? You still need to take a few more steps to launch your career.
Passing the bar exam.
The next step after earning your JD is to sit for the bar test in the country or state where you want to practice law. The goal of the test is to ascertain whether an applicant possesses the abilities and expertise required to practice law.
In addition to the length of law school, preparing for the exam and obtaining the results both take up to a few months.
You can apply for formal admission to the Bar after passing the exam. You won't, however, be admitted instantly; aspiring attorneys must also pass a character and fitness examination administered by their State's Bar Association and a thorough background investigation. You must have a spotless record in addition to completing all of the education requirements to become a lawyer.
Apply for employment.
You'll be prepared to enter the job market for legal positions as soon as you've satisfied all the prerequisites in terms of schooling and certification. There are many different job prospects for lawyers to further their careers since they might work for the government, nonprofits, private firms, or other kinds of organizations.
What Do You Need To Get Into Law School?
A top law school application also calls for strategic thinking. Fresh out of high school, if you already know you want to be a lawyer, it's crucial to select an undergraduate curriculum that adequately prepares you. Now, what do you need to get into law school?
It's a good idea to take classes that will prepare you in critical thinking, library research, and argument structure, and develop your written and spoken language abilities because top law schools look for applicants with a well-rounded set of talents.
These abilities are crucial for the LSAT as well as when you are writing your motivation letter for law school. Aside from the obvious ones, like Law, you'd do well to enroll in reputable courses in disciplines like History, Philosophy, Economics, Sociology, Latin, and more.
You could wish to enroll in advanced writing programs and choose topics that demand creating an argument because writing is also important.
Typically, the person would possess the following traits, traits, or achievements:
A 3.8 GPA or above (unweighted on a 4.0 scale) from a school with a history of consistently admitting many students to your desired law school.
An LSAT score in the 75th percentile or higher (as compared to the admitted students from the preceding year at a specific target law school)
At least a year of job experience in a field that, in some unconventional way, ties to your area of study in college and the law (i.e. paralegal work, or other non-specialized work in a legal setting).
Write a decent letter to explain why you possess the qualities that make you a top student and attorney. Make the most of your experience by highlighting how it has given you a distinct viewpoint and set of talents. Athlete competition, leadership positions, and volunteer experience are all excellent things to discuss.
Ensure that you rehearse in advance with a mentor or an expert for your interview. Avoid prepared responses and prepare by considering possible questions and the best ways to respond to them. It is an important chance to express your passion and experiences while persuading the admissions officer that you are the ideal fit for their organization and law school.
A strong application that establishes your candidacy's story and ties your time in college to your interest in that law school is essential; a one-size-fits-all approach is unlikely to be successful in all cases.
What Is Law School Like?
A lot of people might be curious "What is law school like?" Most are well aware of how difficult and fast-moving law school is. You're likely to dive headfirst into your law school coursework.
However, you might be uncertain about how long law school to be a lawyer or how much time you'll need to spend studying outside of class. You might even wonder if you can blend in during a lecture. Examine the responses to these and other questions to have a true understanding of what law school classes are like.
What Approach of Instruction Do You Use?
Law school courses are designed to provide students with a thorough grounding in both theory and practice, fostering the growth of their legal and analytical abilities. Law school courses, for instance, place a strong emphasis on your ability to apply knowledge and long-term memory.
Undergraduate institutions, on the other hand, emphasize memorizing and critical thinking abilities. Professors frequently use lectures or other didactic teaching strategies. Some concepts and courses might not apply to your degree.
In addition, law schools offer experiential learning opportunities such as skills classes, moot court competitions, externships, and law clinics. During law school, gaining experience enables you to develop practical skills and the self-assurance to handle challenging issues in the real world.
The Case Approach
A well-known method of instruction in law schools is the case method. This method forces pupils to consider judicial rulings that become laws. Everyone may participate in class discussions about the factors that went into judges' decisions. The Socratic approach is widely used in these conversations.
The Socratic Method
The Socratic Method may make you feel uneasy. Professors may cold call you, ask you to apply a particular legal principle, or modify your response in light of new information, and then put pressure on you to defend your response. By assisting students in identifying the most persuasive arguments on all sides of legal issues, law schools hope to improve their students' public speaking abilities and foster critical thinking.
How Do Learning Outcomes Work?
According to Standard 302 of the American Bar Association (ABA), all law schools must create a set of learning objectives. The following ABA minimum competencies are interpreted by law schools to create school-specific results:
Competence in legal research, problem-solving, writing, and spoken communication
Substantive and procedural law knowledge and comprehension.
Fulfilling obligations to clients and the legal system following professional and ethical standards.
Additional professional abilities required for competent and moral participation in the legal profession
What Kind of Assignments Are There in Law School?
Assignments are designed to help you develop your grasp of the rule of law and show you how to base your decisions on the evidence and established precedents, just like everything else in law school. To master legal principles, homework typically focuses on reading casebooks and statutes. You'll be required to study and interpret specific court cases as well as author or editor remarks as part of your work. Around 40 to 100 pages of reading may be assigned for each class each week.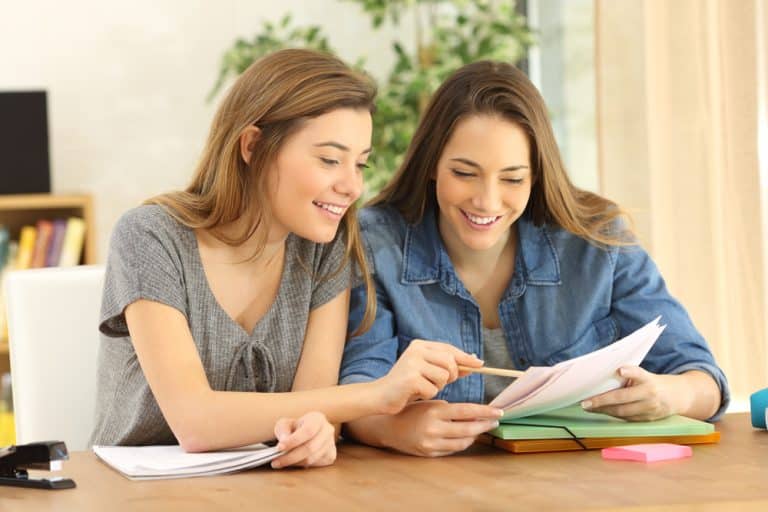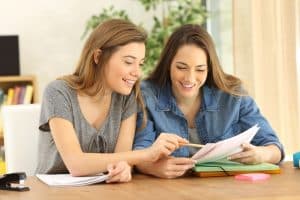 How Much Time Do I Need To Prepare Before Class?
Simply said, a lot. Students should not just worry about "How long is law school to be a lawyer?" but also about how long should they get ready for each class. In contrast to undergraduate students, legal students devote numerous hours to studying for class. You should examine your notes and make outlines in addition to reading about 100 pages each class each week.
Many students participate in study groups to debate case summaries and create practical outlines to better understand difficult ideas. It's important to keep in mind that falling behind makes it more difficult to catch up. Everything you read is necessary for your class the next day as well as for all upcoming classes.
After your first year of law school, though, you'll have a greater understanding of the legal vocabulary, study requirements, and necessary lawyering skills, making your class preparation time easier.
How Are Classed Studies Evaluated?
The majority of law courses do not evaluate students on oral presentations or written assignments, despite some classes, such as legal research and writing, doing so. Your grade is instead determined by your final exam. Despite varying per class, these tests frequently include an essay structure.
Students must read multiple narratives or factual patterns, analyze the data, and then create an outline for an essay. Students then write essay responses or written analyses demonstrating their knowledge of the law and their capacity to apply it to the given facts. In these situations, the student serves as the judge or attorney responsible for deciding the case's resolution or supporting evidence.
While some instructors may deduct points for poor preparation or award extra credit for active involvement in class, your grade is ultimately determined by how well you perform on the final test.
How Much Does Law School Cost?
Depending on where you go to school, law school will cost you differently. The cost of books, food, lodging, and supplies vary across colleges, and tuition is no exception.
Following is a breakdown of how much law school cost:
Cost of Private School on Average –  $51,268
Cost of a Public School on Average
In-State Resident – $29,074
Non-Resident – $42,143
According to U.S. News, the average yearly cost of an out-of-state public law school is $42,143, while the cost of a private school is significantly higher at $51,268. Even in-state public education, which is the least expensive choice, costs $87,222 for three years.
What Is the Top Law School In 2022?
What is the top law school in 2022? The 2023 U.S. News Best Law Schools rankings place Yale University at the top of the list of the country's top law schools. Stanford University came in second, followed by Yale, the University of Chicago, and the law schools at Harvard University and Columbia University tied for fourth place. There are 192 law schools fully recognized by the American Bar Association and were listed in this year's U.S. News rankings.
Top 20 Best Law Schools
University of Yale
Stanford College
College of Chicago
Columbia University and Harvard University (tie for fourth)
Pennsylvania State University
Manhattan University
Virginia University
California State University, Berkeley
College of Michigan
University of Duke
Cornell College
Northwestern College
Georgetown College
Los Angeles University of California
Washington College (St. Louis)
University of Texas, Vanderbilt University, and Boston University (tie for 17th)
California State University
Although there were some significant modifications, U.S. News used a technique that was comparable to that used in the recent past to generate the rankings. They claimed that there are quantitative measurements of a school's alumni' career outcomes and entering students' achievements.
Now that you've learned how long is law school to be a lawyer, give yourself some time to thoroughly consider what you need to thrive professionally and what you want from a law school.
Speak with those who know you and are interested in you. Make notes of your ideas. After that, make a list of your requirements for a law school and narrow down your choices using the information you've gathered.
We, at AdmissionSight, could also share our knowledge in preparation for law school or law school admissions by consulting our experts. You may schedule a free initial consultation with AdmissionSight first for us to assess your standing and help you with your options.