How Much is the UC Irvine Out of State Tuition?
The UC Irvine out of state tuition, which is significantly higher than in state tuition due to the lack of state-funded subsidies, may pose a financial challenge for prospective students residing outside of California. The University of California, Irvine (UCI) is an esteemed institution that attracts students from all over the world. Known for its excellent academic programs and beautiful campus, UCI is an appealing choice for many.
Detailed Analysis of UC Irvine Tuition
As a prospective student, understanding the tuition structure at UCI is crucial in making an informed decision about attending the university. This part of the blog will provide a detailed analysis of the tuition at UC Irvine, examining the factors that contribute to the cost of attendance and exploring financial aid options available to students.
In State and Out of State Tuition
At UCI, tuition fees vary depending on a student's residency status. For in state students, the tuition for the 2022-2023 academic year is approximately $14,049, whereas out of state students pay an estimated $43,481 in tuition. This significant difference is because the University of California system receives funding from the state government to subsidize the cost of education for California residents.
Mandatory Campus-Based Fees
In addition to the tuition, students at UC Irvine are required to pay mandatory campus-based fees, which amount to around $2,298 per year. These fees contribute to the funding of various campus services and resources, such as health services, recreational facilities, and student government activities.
Comparing UC Irvine's Tuition to Other Universities
When analyzing UC Irvine's tuition, it's helpful to compare it to other universities within the University of California system and similar institutions across the nation. Tuition fees for in state students at UC Irvine are comparable to other UC campuses, as the UC system has a standardized tuition structure for California residents. However, UC Irvine out of state tuition may be higher or lower than other universities depending on the institution's funding, reputation, and location.
Understanding the Additional Costs for Out of State Students at UC Irvine
For out of state students considering UCI as their top choice, it's crucial to understand the additional costs associated with studying at the university. These expenses can significantly impact the overall cost of attendance and should be factored into the decision-making process.
Out of State Tuition
The most significant difference in costs for out of state students at UC Irvine is the tuition fee. For the 2022-2023 academic year, UC Irvine out of state tuition for undergraduate students is approximately $43,481, compared to $14,049 for in state students.
This disparity is due to the subsidies provided by the state government to support California residents' education in the University of California system. As a result, out of state students must cover the full cost of their education without state-funded financial support.
Housing and Meal Plans
Housing costs at UC Irvine range from $13,000 to $17,000 per year, depending on the type of accommodation and meal plan chosen. While these expenses are the same for both in state and out of state students, out of state students may face additional costs related to moving to California and setting up their living arrangements. For instance, students may need to purchase furniture, household items, or additional personal belongings that are not feasible to transport from their home state.
Transportation
Transportation expenses can be another significant cost for out of state students at UC Irvine. Students traveling to and from their home state during breaks or holidays will need to budget for airfare, train tickets, or gas for road trips. Additionally, out of state students may have higher transportation costs within California, particularly if they need to purchase or rent a vehicle to navigate the area.
Health Insurance
All students at UC Irvine are required to have health insurance coverage. While in state students may already have insurance through their parents or other California-based providers, out of state students may need to purchase additional coverage that meets the university's requirements. The UC Student Health Insurance Plan (UC SHIP) is available to all students, but out of state students may find this to be an additional cost not initially considered.
Miscellaneous Expenses
Out of state students may also face miscellaneous expenses that may not be as prevalent for in state students. For example, costs associated with obtaining California residency documentation, such as a driver's license or state ID, can add up. Additionally, out of state students may have higher costs related to personal expenses, such as clothing suitable for California's climate or recreational activities popular in the area.
Financial Aid for Out of State Students at UC Irvine
Let's explore the financial aid options to help mitigate the cost of UC Irvine out of state tuition, including federal aid, university scholarships, and external funding sources.
Federal Financial Aid
The first step for out of state students seeking financial aid at UC Irvine is to complete the Free Application for Federal Student Aid (FAFSA). The FAFSA determines eligibility for federal financial aid, including grants, loans, and work-study programs. Some of the federal aid options available to out of state students include: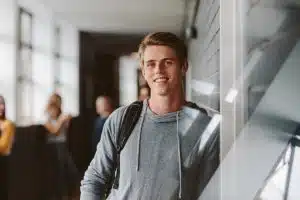 Federal Pell Grants: These need-based grants are awarded to undergraduate students who demonstrate significant financial need. Pell Grants do not need to be repaid and can provide up to $6,495 per year for the 2022-2023 academic year.
Federal Supplemental Educational Opportunity Grants (FSEOG): These grants are awarded to undergraduate students with exceptional financial need. The amount awarded varies depending on the student's need and the availability of funds at the university.
Federal Direct Loans: These loans are available to eligible undergraduate and graduate students. The interest rates and borrowing limits vary depending on the student's year in school and dependency status. Direct Loans must be repaid, but repayment typically begins six months after the student graduates or drops below half-time enrollment.
Federal Work-Study Program: This program provides part-time employment opportunities for eligible students to help pay for educational expenses. The work-study program encourages community service and work related to the student's course of study.
University Scholarships
UC Irvine offers several merit-based scholarships for out of state students. These scholarships are awarded based on academic achievement, extracurricular involvement, and leadership qualities. Some of the scholarships available to lessen the UC Irvine out of state tuition include:
Regents' Scholarship: This prestigious scholarship is awarded to incoming freshmen who demonstrate exceptional academic performance, leadership, and potential for success at UCI. The scholarship provides a $5,000 annual stipend and additional benefits such as priority registration and personalized academic advising.
UCI Distinguished Scholars Award: This scholarship is awarded to select incoming freshmen who demonstrate outstanding academic achievement and potential for success at UCI. The award provides a $2,500 annual stipend for up to four years of undergraduate study.
External Funding Sources
Out of state students at UC Irvine can also seek financial aid from external organizations and foundations. Many scholarships and grants are available to students based on factors such as academic achievement, community service, leadership, and specific areas of study. To find external funding opportunities, students can utilize scholarship search engines, contact their high school guidance counselor, or consult local community organizations and foundations.
Reasons You Should Study at UC Irvine
With its commitment to diversity, inclusivity, and career preparation, UCI provides students with the foundation for personal and professional success. By choosing to study at UC Irvine, you can look forward to an enriching and rewarding educational journey.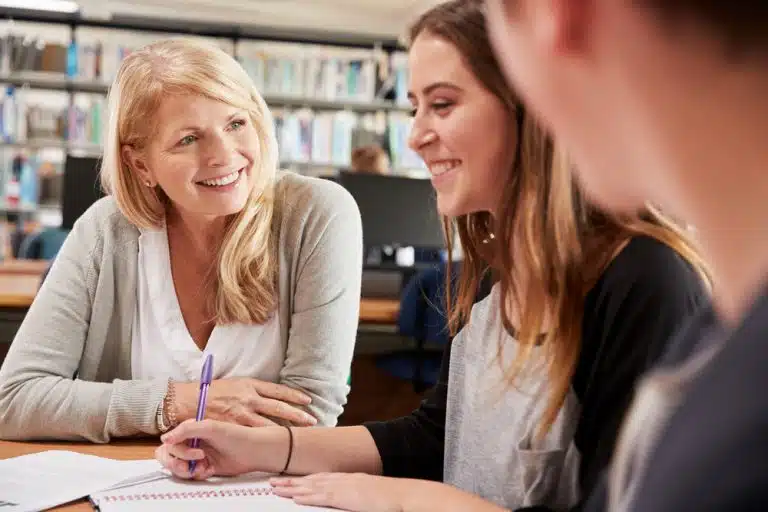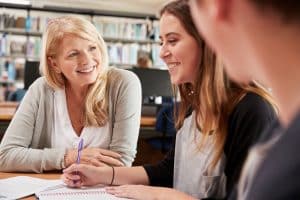 Academic Excellence
UC Irvine is renowned for its academic excellence and is consistently ranked among the top universities in the United States. With over 200 undergraduate and graduate programs, UCI offers a wide array of study options across various disciplines, including engineering, social sciences, humanities, business, and health sciences. The university's commitment to innovation and research provides students with a rigorous academic experience that equips them with the necessary skills to excel in their respective fields.
World-Class Faculty
UCI boasts an exceptional faculty consisting of dedicated educators, researchers, and industry professionals. Many of the faculty members are leaders in their fields, with numerous accolades, including Nobel Prizes and other prestigious awards. UCI's world-class faculty provides students with invaluable guidance, mentorship, and access to cutting-edge research opportunities. This justifies the reasonable price of the UC Irvine out of state tuition.
Research Opportunities
As a leading research institution, UC Irvine offers students unparalleled opportunities to engage in research across various disciplines. The university's commitment to innovation and discovery allows students to work alongside distinguished faculty members, contributing to groundbreaking research projects. These research experiences not only enhance a student's academic journey but also provide a competitive edge in the job market.
Campus Life and Student Involvement
UC Irvine boasts a vibrant campus life, with numerous opportunities for students to engage in extracurricular activities, clubs, and organizations. With over 650 student organizations, UCI offers something for everyone, catering to diverse interests, such as cultural, recreational, political, and social groups. These organizations provide students with opportunities to develop leadership skills, forge lasting friendships, and contribute to the campus community.
Diversity and Inclusivity
UCI is committed to fostering a diverse and inclusive environment that values the unique perspectives and experiences of all students. The university continually strives to create a supportive atmosphere where students from various backgrounds can thrive academically and personally. UCI's diverse student body and inclusive campus culture enable students to broaden their understanding of different cultures, ideas, and perspectives.
Career Preparation and Support
UC Irvine's robust career services and resources help students prepare for successful careers after graduation. The university offers career counseling, resume and interview workshops, job and internship fairs, and networking events that connect students with potential employers. UCI's strong emphasis on career preparation ensures that graduates are well-equipped to navigate the competitive job market.
Location and Quality of Life
Located in sunny Orange County, UCI's picturesque campus offers an ideal setting for students to pursue their education. The university's proximity to various beaches, cultural attractions, and outdoor recreational opportunities provides students with an exceptional quality of life. Additionally, UCI's location within the thriving Southern California economy offers students access to numerous internships and job opportunities in various industries.
Conclusion
While UC Irvine out of state tuition may seem steep, the investment can be well worth it for the right student. With its excellent academic programs, research opportunities, and networking potential, UCI can provide a solid foundation for a successful career. Make sure to explore all available financial aid options and consider your individual goals and circumstances before making a decision.
How AdmissionSight can help you with college admissions
AdmissionSight is a college consulting firm that provides personalized assistance to students throughout the college admissions process. Here are some ways that AdmissionSight can help you: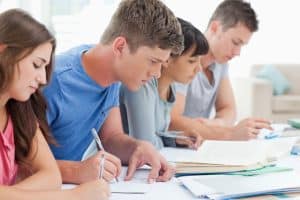 Admissions strategy: AdmissionSight can help you develop a strategic plan for your college application process. Our professional consultants can assist with identifying schools that are a good fit for your academic, extracurricular, and personal goals and help you plan and prioritize your application strategy.
Application review: AdmissionSight can review your application and provide feedback on how to improve it. We can offer suggestions on how to make your application stand out and highlight your strengths and unique qualities.
Essay coaching: AdmissionSight can help you craft compelling essays that showcase your personality, goals, and achievements. We can guide you through the essay writing process and provide feedback on your drafts to help you refine your writing.
Interview preparation: AdmissionSight can provide interview coaching to help you feel confident and prepared for your college interviews. Our experts can offer tips on how to present yourself professionally and how to answer common interview questions.
Extracurricular planning: AdmissionSight can help you plan and develop your extracurricular activities to make them more impactful and meaningful. We can suggest activities that align with your interests and goals and provide guidance on how to demonstrate your leadership and initiative.
Overall, AdmissionSight can provide valuable guidance and support throughout the college admissions process to help you maximize your chances of getting accepted into the college of your choice.