How Much is the UCLA Out of State Tuition?
The UCLA out of state tuition is significantly higher than in-state tuition, reflecting the additional costs associated with educating students who have not contributed to the California tax base.
As a top-ranked public university, the University of California, Los Angeles (UCLA) attracts thousands of students from across the country and around the world. In this comprehensive guide, we will explore the various aspects of UCLA's out of state tuition, additional costs, financial aid opportunities, and the overall value of a UCLA degree for out of state students.
Overview of Tuition Costs at UCLA
UCLA is renowned for its academic excellence and vibrant student life. However, pursuing higher education at UCLA involves understanding and planning for the associated tuition costs. UCLA has a tiered tuition system that varies based on a student's residency status – in-state or out-of-state.
In-state tuition is designed for students who are residents of California. As public universities like UCLA are partially funded by the state's taxpayers, these students receive a tuition subsidy, resulting in a lower overall cost. The estimated in-state tuition and fees were approximately $13,240 per academic year.
Those who are not residents of California pay the UCLA out of state tuition, which is higher. This is due to the fact they or their guardians have not contributed to the California tax system, which funds institutions like UCLA. Out-of-state students are required to pay an additional Nonresident Supplemental Tuition (NRST). The total estimated out of state tuition and fees, including the NRST, were around $42,994 per academic year.
It's important to note that tuition is just one part of the overall cost of attending UCLA. There are also additional expenses to consider, such as room and board, meal plans, textbooks, and personal expenses. These costs can vary widely depending on a student's personal lifestyle, housing choices, and academic program.
Another key consideration is that tuition rates are subject to change annually. Thus, students and families should regularly check UCLA's official website or contact the university's financial aid office for the most current and accurate information.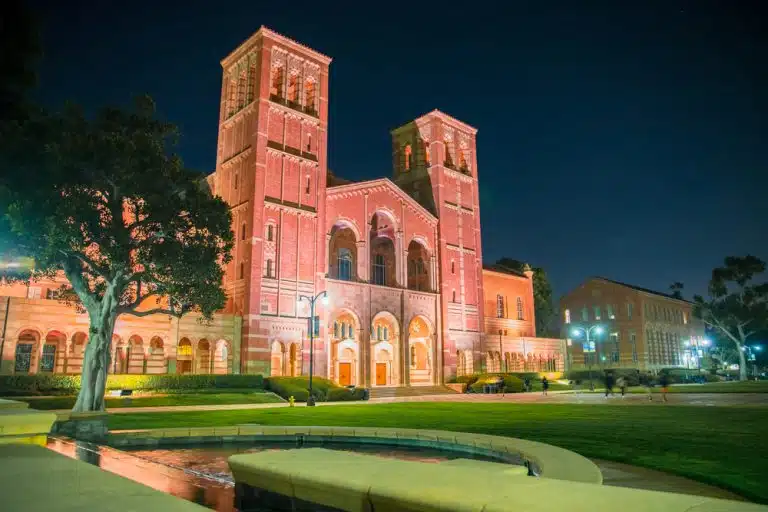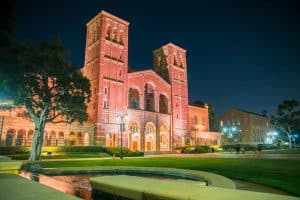 Although the cost of attending UCLA may seem substantial, especially for out-of-state students, the university offers a range of financial aid options. These include scholarships, grants, work-study opportunities, and loans, which can significantly offset the tuition costs and make a UCLA education more affordable.
Detailed Analysis of UCLA Out of State Tuition
For out-of-state students considering this prestigious institution, understanding the specifics of UCLA's out of state tuition is critical. UCLA's out of state tuition is structured to include the base tuition cost, which is the same amount paid by in-state students, plus an additional Nonresident Supplemental Tuition (NRST). This supplemental tuition accounts for the fact that out-of-state students, or their families, have not been contributing to the California state tax base, which subsidizes public universities like UCLA.
The total out of state tuition, including the base tuition and NRST, was estimated at approximately $42,994 per academic year. However, it's essential to note that these figures are subject to annual increases due to inflation and other factors affecting university operations. Therefore, prospective students should always refer to the official UCLA website for the most current tuition information.
Historically, UCLA out of state tuition has seen a gradual increase over the years, reflective of broader trends in higher education costs across the United States. This upward trend is driven by several factors, including rising operational costs, expanding student services, and state funding fluctuations.
When comparing UCLA out of state tuition with other universities of similar caliber, the cost is competitive. For instance, out of state tuition at public Ivy League institutions or other leading public universities often exceeds that of UCLA, and private universities often have significantly higher tuition rates regardless of residency status.
While the cost might seem high, it's crucial to consider the value provided by a UCLA education. The university consistently ranks among the top public universities in the U.S. and worldwide, and its graduates enjoy robust career opportunities and strong alumni networks. Furthermore, UCLA's diverse range of academic programs and research opportunities provides students with a rich, comprehensive educational experience.
In addition to tuition, other costs such as housing, meal plans, books, supplies, and personal expenses are integral to the overall cost of attending UCLA. These costs can vary based on a student's lifestyle and choices but should be factored into any financial planning for attending UCLA.
Understanding the Additional Costs for Out-of-State Students at UCLA
It is essential to understand that UCLA out of state tuition is only part of the overall cost. For out-of-state students, additional expenses such as housing, meal plans, books and supplies, and personal and transportation expenses can significantly affect the total cost of attending UCLA. Let's delve into these additional costs to provide a more comprehensive picture of the financial implications of studying at UCLA as an out-of-state student.
Firstly, housing is one of the most significant expenses for out-of-state students. UCLA offers on-campus housing options, including residence halls and university apartments, which provide a convenient and enriching living experience. However, the cost can vary widely depending on the chosen accommodation type. The annual cost for on-campus housing ranged from approximately $15,000 to $17,000, including meals. Alternatively, some students may choose to live off-campus in the surrounding areas of Westwood, Santa Monica, or other parts of Los Angeles. These costs can fluctuate based on location, type of accommodation, and whether or not the student has roommates.
Next, meal plans are another considerable expense, particularly for students living on campus. UCLA offers various meal plan options to suit different dietary needs and eating habits. For off-campus students, grocery costs or eating out in Los Angeles can also add up quickly. It's vital to budget for this aspect of living away from home.
Aside from UCLA out of state tuition, books and supplies are another necessary cost for students. The cost can vary widely depending on the course of study. Some science, technology, engineering, or mathematics (STEM) courses may require expensive textbooks or specialized equipment. As per the UCLA Financial Aid and Scholarships office, the estimated cost for books and supplies was approximately $1,314 for the 2022 academic year.
Personal expenses, such as cell phone bills, personal hygiene items, laundry, and entertainment, are another part of the cost equation. These costs are often overlooked in initial financial planning but are an integral part of the student living cost. Additionally, Los Angeles is a major city with a relatively high cost of living, which can inflate these personal expenses.
Lastly, transportation expenses are a crucial consideration, especially for out-of-state students who might travel home during breaks or those who choose to maintain a car on or near campus. Public transportation, ride-share services, or owning and maintaining a vehicle can add to the student's budget.
To sum it up, while UCLA out of state tuition might be the most prominent figure when considering the cost of attendance, it is essential not to overlook these additional expenses. It's recommended that students and families plan for these costs in their overall college budget to ensure they are adequately prepared for the financial commitment of attending UCLA as an out-of-state student. Remember, UCLA offers financial aid options, and many of these costs can be factored into the total cost of attendance when determining a student's financial aid package.
Financial Aid Opportunities for Out-of-State Students at UCLA
UCLA is a highly sought-after destination for many students across the country and around the globe. While the tuition and associated costs for out-of-state students can be substantial, it is important to note that UCLA offers a variety of financial aid opportunities to make the investment more manageable. This part of the blog will provide an overview of the various financial aid opportunities available to out-of-state students at UCLA.
One of the primary forms of financial aid available to out-of-state students is scholarships. Scholarships are essentially free money awarded to students based on a variety of criteria such as academic merit, athletic talent, artistic ability, or other special skills. UCLA offers a range of scholarships, some of which are open to out-of-state students. For instance, the UCLA Regents Scholarship is one of the most prestigious scholarships available to entering freshmen.
Grants are another form of aid that does not need to be repaid. While many grants are typically need-based and may favor in-state students due to state funding, there are federal grants, such as the Pell Grant, that are available to out-of-state students who demonstrate significant financial need.
Work-study programs can also help offset the UCLA out of state tuition. These programs offer part-time jobs to students who demonstrate financial need, allowing them to earn money to help pay education expenses. The jobs are often on campus, which can provide added convenience for students, and they also offer the added benefit of work experience.
Loans are another form of financial aid available to out-of-state students at UCLA. Federal student loans often offer lower interest rates and more flexible repayment options than private loans. The U.S. Department of Education's Direct Loan Program includes loans such as the Direct Subsidized Loan, Direct Unsubsidized Loan, and the Direct PLUS loan for parents. It is important to remember that unlike scholarships, grants, and work-study programs, loans must be repaid with interest.
In addition to these forms of aid, UCLA has a robust financial aid office that can assist out-of-state students in exploring other potential sources of aid. These may include private scholarships, community-based scholarships, or other state-based aid programs from the student's home state.
It is important for students to apply for financial aid as early as possible to maximize their potential aid. The Free Application for Federal Student Aid (FAFSA) or the California Dream Act Application (for eligible non-citizens) should be completed by the March 2nd priority deadline.
How to Budget as an Out-of-State Student at UCLA
Attending a prestigious university like UCLA is a significant investment, and for out-of-state students, careful budgeting is crucial to managing the costs associated with studying far from home. This essay will provide practical advice on how to budget effectively as an out-of-state student at UCLA.
Firstly, understanding the full cost of attendance is the foundation of a good budget. This includes not only the UCLA out of state tuition but also housing, meal plans, textbooks, personal expenses, and transportation costs. It's important to research these costs thoroughly, using resources such as the UCLA Financial Aid and Scholarships Office and the housing department, to estimate the total yearly expense.
Once the total cost is estimated, subtract any financial aid, scholarships, or grants from this amount to determine what remains to be covered out-of-pocket or through loans. This 'net cost' gives a clearer picture of the financial responsibility involved in attending UCLA as an out-of-state student.
Next, consider setting up a monthly budget. This involves breaking down the net cost into monthly expenses. Major costs like tuition and housing are typically billed by the semester or quarter, but breaking these down into a monthly figure can make them more manageable and provide a better understanding of the ongoing costs throughout the academic year.
For regular expenses like meals, transportation, and personal items, track your spending to identify any areas where you might be overspending. There are various budgeting apps and tools available that can help with this. Remember to allow some flexibility in your budget for unexpected costs.
Choosing housing wisely can also make a significant difference in your budget. On-campus housing, while convenient, may be more expensive than off-campus alternatives. Consider living with roommates to split the cost of rent and utilities if you decide to live off-campus.
Textbooks can also be a major expense. Look for used books, rent instead of buy, or utilize the university library's resources to save money. Some courses may also have online resources that can serve as less expensive alternatives to traditional textbooks.
Consider working part-time or securing a work-study position to help offset costs. Remember to balance any work commitments with your academic workload.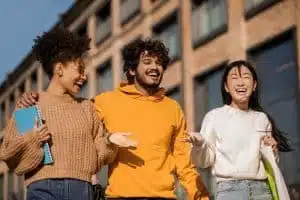 Lastly, it can be beneficial to establish an emergency fund. Even with careful budgeting, unexpected expenses can arise. Having a small fund to cover these costs can prevent you from having to take on additional debt.
The Value Proposition: Weighing the Cost and Benefits
When considering UCLA out of state tuition, it's important to weigh the potential return on investment. A UCLA degree carries prestige and recognition, offering unique opportunities for students and paving the way for successful careers. By examining alumni success stories, it becomes clear that a UCLA education can be a worthwhile investment.
In conclusion, while the UCLA out of state tuition may seem daunting at first glance, with proper planning, budgeting, and exploring financial aid opportunities, it is possible to manage the costs and reap the benefits of a world-class education at this prestigious institution.
How AdmissionSight can help you with college admissions
AdmissionSight is a college consulting firm that provides personalized assistance to students throughout the college admissions process. Here are some ways that AdmissionSight can help you:
Admissions strategy: AdmissionSight can help you develop a strategic plan for your college application process. Our professional consultants can assist with identifying schools that are a good fit for your academic, extracurricular, and personal goals and help you plan and prioritize your application strategy.
Application review: AdmissionSight can review your application and provide feedback on how to improve it. We can offer suggestions on how to make your application stand out and highlight your strengths and unique qualities.
Essay coaching: AdmissionSight can help you craft compelling essays that showcase your personality, goals, and achievements. We can guide you through the essay writing process and provide feedback on your drafts to help you refine your writing.
Interview preparation: AdmissionSight can provide interview coaching to help you feel confident and prepared for your college interviews. Our experts can offer tips on how to present yourself professionally and how to answer common interview questions.
Extracurricular planning: AdmissionSight can help you plan and develop your extracurricular activities to make them more impactful and meaningful. We can suggest activities that align with your interests and goals and provide guidance on how to demonstrate your leadership and initiative.
Overall, AdmissionSight can provide valuable guidance and support throughout the college admissions process to help you maximize your chances of getting accepted into the college of your choice.