How Much is the UCSB Out of State Tuition?
The UCSB out of state tuition is significantly higher than the in state tuition, making it essential for prospective students from outside California to explore financial aid opportunities to help offset the costs.
The University of California – Santa Barbara (UCSB) is a top-tier public research institution known for its outstanding academic programs, beautiful campus, and vibrant student life. In this blog post, we'll explore the out of state tuition at UCSB, financial aid opportunities, and tips for making the most of your investment in higher education.
Detailed Analysis of UC Santa Barbara Tuition
Here's a detailed analysis of UCSB's tuition, dissecting the various components of the costs and exploring the financial aid opportunities available to help students invest in their future.
In State vs. Out of State Tuition
At UCSB, tuition varies depending on a student's residency status. For the 2022-2023 academic year, the estimated in state tuition and fees are approximately $14,000, while out of state students pay around $43,000. This significant difference stems from the fact that public universities like UCSB are partially funded by state taxpayers, who subsidize the cost of education for California residents.
Components of Tuition and Fees
UCSB's tuition and fees are composed of several components, including:
Base Tuition: This is the standard fee that all students pay, regardless of residency. It covers the cost of instruction and contributes to the university's operating budget.
Nonresident Supplemental Tuition (NRST): Out of state and international students pay an additional fee, known as NRST, to account for the lack of state taxpayer support. This fee is the primary reason for the difference between the UCSB in state and UCSB out of state tuition.
Campus-based fees: These fees support various programs, services, and initiatives on campus, such as student health services, recreation facilities, and campus events.
Course material fees: Some classes require additional fees to cover the cost of special equipment, materials, or facilities necessary for the course.
Total Cost of Attendance
Beyond tuition and fees, there are other expenses associated with attending UCSB. The total cost of attendance includes room and board, books and supplies, transportation, and personal expenses. For the 2022-2023 academic year, the estimated total cost of attendance for in state students is approximately $35,000, while out of state students can expect to pay around $64,000.
Understanding the Additional Costs for Out of State Students at UC Santa Barbara
While California residents enjoy lower tuition rates, out of state students must navigate the additional costs associated with attending UCSB.
Nonresident Supplemental Tuition
The most significant additional cost for out of state students at UCSB is the Nonresident Supplemental Tuition (NRST). This fee is charged to non-California residents, including international students, and compensates for the lack of financial support from state taxpayers. For the 2022-2023 academic year, out of state students will pay approximately $43,000 in tuition and fees, compared to $14,000 for in state students.
Cost of Living
Another factor contributing to higher expenses for out of state students is the cost of living in Santa Barbara. While UCSB's on-campus housing is an attractive option for many students, it can be more expensive than off-campus alternatives.
Additionally, out of state students may face higher transportation costs, especially when traveling to and from their home states. It is essential for out of state students to budget carefully and explore cost-saving options, such as sharing off-campus housing or utilizing public transportation.
Establishing California Residency
One potential solution to reduce the UCSB out of state tuition is to establish California residency. This process requires living in the state for at least one year and demonstrating the intent to make California their permanent home.
Establishing residency can be challenging, as students must meet specific criteria, such as obtaining a California driver's license, registering to vote, and paying state income taxes. However, if successful, students can become eligible for in state tuition rates, saving tens of thousands of dollars per year.
Financial Aid for Out of State Students at UC Santa Barbara
This part of the blog will discuss the financial aid options available for out of state students at UCSB, as well as strategies for maximizing support to make higher education more accessible and affordable.
Federal Financial Aid
The Free Application for Federal Student Aid (FAFSA) is the first step for out of state students seeking financial assistance. By completing the FAFSA, students can access various forms of federal financial aid, including:
Pell Grants: Need-based grants awarded to undergraduate students with exceptional financial need. These grants do not need to be repaid.
Federal Direct Loans: Subsidized and unsubsidized loans available to students to help cover educational expenses. Repayment begins six months after graduation or when enrollment drops below half-time.
Parent PLUS Loans: Federal loans available to the parents of dependent undergraduate students to help cover educational costs. These loans require a credit check and have a fixed interest rate.
Federal Work-Study: This program provides part-time jobs for eligible students, allowing them to earn money to pay for educational expenses while gaining valuable work experience.
UC Santa Barbara Scholarships
UCSB offers various scholarships to assist students in mitigating costs, including the UCSB out of state tuition: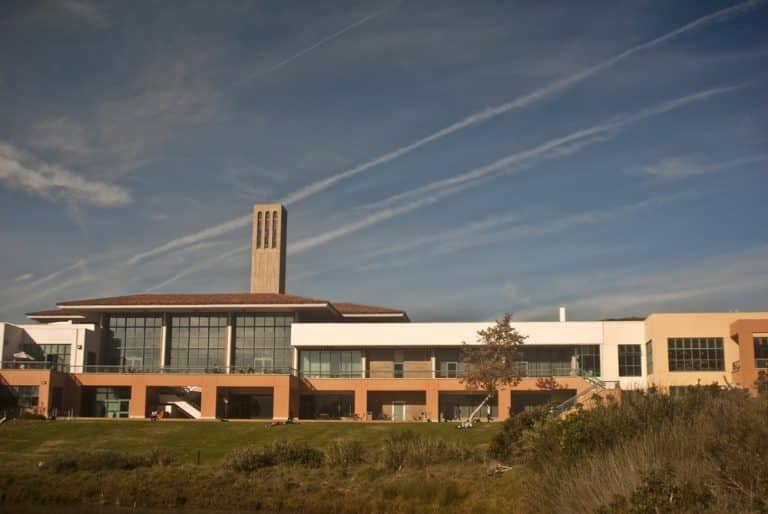 Regents Scholarships: Highly competitive, merit-based scholarships awarded to exceptional incoming freshmen and transfer students, including out of state and international students.
UCSB Alumni Scholarships: Scholarships funded by the UCSB Alumni Association to support academically outstanding students with financial need.
Departmental Scholarships: Some academic departments at UCSB offer scholarships based on merit or financial need. Out of state students should consult their respective departments for more information.
External Scholarships
Out of state students should also explore external scholarship opportunities offered by private organizations, foundations, and community groups. These scholarships often have specific eligibility requirements, such as academic achievement, community involvement, or demonstrated leadership. Websites like Fastweb, Cappex, and Scholarships.com can help students find and apply for suitable external scholarships.
Private Student Loans
Private student loans can be an option for out of state students who require additional financial assistance. Banks, credit unions, and other financial institutions offer loans with varying interest rates and repayment terms. It is essential to research and compare private loan options carefully, as interest rates and terms can significantly impact the total cost of the loan.
Employment Opportunities
Working part-time while attending UCSB can help out of state students cover living expenses and contribute to tuition costs. The university offers on-campus employment opportunities through its Career Services department, and students can also seek off-campus jobs in the local community.
Top Reasons to Study at UC Santa Barbara
With its commitment to providing a well-rounded and exceptional educational experience, UCSB can serve as the ideal launchpad for personal and professional success. By embracing the opportunities available at this distinguished institution, students can not only gain the knowledge and skills necessary for their future careers but also create lifelong memories and forge lasting friendships. These reasons justify the reasonable price of the UCSB out of state tuition.
Academic Excellence
UCSB is consistently ranked among the top public universities in the United States and is a member of the prestigious Association of American Universities (AAU). The university boasts a wide range of highly-regarded academic programs, including:
Engineering: UCSB's College of Engineering is renowned for its cutting-edge research and a strong emphasis on interdisciplinary collaboration, offering top-ranked programs in areas such as materials, chemical, electrical, and computer engineering.
Environmental Studies: UCSB's environmental studies program is one of the oldest and most respected in the nation, focusing on interdisciplinary research and hands-on learning to address complex environmental challenges.
Social Sciences: UCSB has distinguished programs in areas like psychology, economics, and sociology, which benefit from strong research and faculty expertise.
Humanities and Fine Arts: Students can immerse themselves in a rich array of disciplines, such as art, music, theater, and literature, fostering creativity and critical thinking skills.
With a low student-to-faculty ratio, UCSB students enjoy personalized attention from dedicated faculty members who are leaders in their respective fields.
Research Opportunities
As a leading research university, UCSB encourages undergraduate and graduate students to engage in cutting-edge research across various disciplines. The university's strong emphasis on research provides students with valuable hands-on experience and the opportunity to work alongside renowned faculty members, contributing to advancements in science, technology, and the humanities.
Diverse Campus Community
UCSB's diverse campus community fosters an inclusive and supportive learning environment. Students from different backgrounds, cultures, and perspectives come together to share their experiences, enriching the educational experience for all. The university offers a range of cultural and resource centers, student organizations, and events to promote diversity, equity, and inclusion.
Stunning Location
UCSB's picturesque location along the Pacific Ocean offers students a unique opportunity to study in a beautiful and inspiring environment. The university's campus is surrounded by stunning beaches, lush landscapes, and the nearby Santa Ynez Mountains, providing a wealth of recreational opportunities, including surfing, hiking, and biking.
This natural setting enhances the student experience, promoting a healthy work-life balance and fostering personal growth. The UCSB out of state tuition is always in FAQs since students from other states are enticed to attend this beautiful university.
Vibrant Student Life
UCSB boasts a vibrant and engaged student community, with over 500 student organizations, clubs, and societies catering to a wide range of interests. Students can participate in various activities, such as intramural sports, community service projects, cultural events, and academic societies. The university also hosts numerous events throughout the year, including guest lectures, film screenings, concerts, and theater performances.
Strong Career Prospects
A degree from UCSB can open doors to a variety of career opportunities, as the university is known for its strong alumni network and career support services. The Career Services department offers resources such as resume reviews, mock interviews, and job search assistance to help students and alumni succeed in their chosen fields.
Final Thoughts
UC Santa Barbara is a fantastic institution that offers world-class academics, a stunning campus, and a vibrant student life. While out of state tuition can be a financial hurdle, there are numerous opportunities for financial aid and ways to maximize your investment.
By carefully planning and taking advantage of available resources, you can mitigate the cost of UCSB out of state tuition and make your dream of attending this university a reality.
How AdmissionSight can help you with college admissions
AdmissionSight is a college consulting firm that provides personalized assistance to students throughout the college admissions process. Here are some ways that AdmissionSight can help you:
Admissions strategy: AdmissionSight can help you develop a strategic plan for your college application process. Our professional consultants can assist with identifying schools that are a good fit for your academic, extracurricular, and personal goals and help you plan and prioritize your application strategy.
Application review: AdmissionSight can review your application and provide feedback on how to improve it. We can offer suggestions on how to make your application stand out and highlight your strengths and unique qualities.
Essay coaching: AdmissionSight can help you craft compelling essays that showcase your personality, goals, and achievements. We can guide you through the essay writing process and provide feedback on your drafts to help you refine your writing.
Interview preparation: AdmissionSight can provide interview coaching to help you feel confident and prepared for your college interviews. Our experts can offer tips on how to present yourself professionally and how to answer common interview questions.
Extracurricular planning: AdmissionSight can help you plan and develop your extracurricular activities to make them more impactful and meaningful. We can suggest activities that align with your interests and goals and provide guidance on how to demonstrate your leadership and initiative.
Overall, AdmissionSight can provide valuable guidance and support throughout the college admissions process to help you maximize your chances of getting accepted into the college of your choice.