How Much is the UVA Out of State Tuition?
The UVA out of state tuition is a significant financial consideration for prospective students who do not reside in Virginia, as it is substantially higher than the tuition for in state students.
The University of Virginia (UVA) is an esteemed institution that attracts students from all over the United States and around the globe. As one of the top public universities in the country, UVA boasts rigorous academic programs, exceptional faculty, and a vibrant student life.
In this blog, we will delve into the nuances of UVA's out of state tuition, discuss financial aid opportunities, and provide tips on how to minimize the cost of attending this prestigious university.
Detailed Analysis of the University of Virginia Tuition
Let's explore the detailed analysis of UVA's tuition, examining the differences between in state and out of state tuition, as well as the various financial aid options available to students.
In State vs. Out of State Tuition at UVA
One of the primary distinctions in tuition costs at UVA is between in state and out of state students. As a public university, UVA receives funding from the state of Virginia, which allows it to offer reduced tuition rates for students who reside in the state.
In the 2022-2023 academic year, the estimated annual in state tuition for undergraduate students was $18,878, while the out of state tuition was $52,957. These figures encompass tuition alone and do not account for additional fees, room and board, or personal expenses.
Factors Influencing Higher Out of State Tuition
UVA out of state tuition is generally higher due to the financial support public institutions receive from their respective state governments. State residents contribute to this funding through the taxes they pay, and as a result, in state students benefit from discounted tuition rates. The elevated tuition rates for out of state students are intended to cover the full cost of their education without relying on state subsidies.
Understanding the Additional Costs for Out of State Students at UVA
Let's examine the additional costs associated with attending UVA as an out of state student, including fees, room and board, transportation, and personal expenses. We will also discuss strategies to manage these costs effectively.
Fees and Other Mandatory Expenses
In addition to the UVA out of state tuition, there are various fees that all students are required to pay. These fees support services such as technology, athletics, and student health. For the 2022-2023 academic year, the estimated comprehensive fee for out of state undergraduate students was $5,264. This amount is added to the tuition costs, which brings the total cost of tuition and fees for out of state students to $58,221 per year.
Room and Board
Housing and meal plans are significant expenses for most college students, and UVA is no exception. For the 2022-2023 academic year, the estimated cost of on-campus housing was $7,390, while the average meal plan cost was $5,460. These costs can vary depending on the specific residence hall and meal plan chosen by the student. It is important to note that off-campus housing may offer a more affordable option, although it may require additional transportation and utility expenses.
Transportation
Out-of-state students must also factor in transportation costs, such as airfare, bus, or train tickets, for traveling to and from UVA. These expenses can add up quickly, especially for students who plan to visit home during breaks or holidays. Additionally, students may need to consider the cost of local transportation around Charlottesville and the UVA campus, including public transit fares, bike rentals, or parking fees if they choose to bring a personal vehicle.
Personal Expenses
Personal expenses, including textbooks, supplies, clothing, and entertainment, can vary widely depending on the individual student's preferences and lifestyle. The estimated cost of books and supplies for the 2022-2023 academic year was $1,500. Students should budget for these expenses and seek cost-saving strategies, such as purchasing used textbooks, renting books, or utilizing digital resources.
Strategies for Managing Additional Costs
Let's discuss some strategies you can make in order to manage the additional costs that would be on top of the UVA out of state tuition:
Create a budget: Developing a realistic budget that accounts for all expected expenses can help students track their spending and make informed financial decisions throughout the academic year.
Research and apply for financial aid: In addition to tuition assistance, students can seek financial aid to cover other costs, such as room and board, transportation, and personal expenses. Completing the FAFSA is essential for determining eligibility for various aid programs.
Seek on-campus employment or work-study opportunities: Working part-time can help offset some expenses and provide valuable work experience.
Share expenses with roommates: Living with roommates can reduce housing costs, and sharing expenses like groceries and utilities can lead to additional savings.
Utilize on-campus resources: UVA offers numerous resources, including a library system, computer labs, and fitness facilities, which can help minimize personal expenses.
Financial Aid for Out of State Students at UVA
Here are various forms of financial aid tailored for out of state students, including scholarships, grants, loans, and work-study opportunities.
Scholarships
Scholarships are a popular form of financial aid for out of state students, as they do not need to be repaid. UVA offers a range of scholarships, some of which are specifically designed for out of state students. These scholarships can be merit-based, need-based, or a combination of both. Examples of UVA scholarships for out of state students include:
The Jefferson Scholars Foundation: This highly competitive, merit-based scholarship covers the full cost of attendance at UVA for four years, including tuition, fees, room and board, books, and personal expenses.
The Echols Scholars Program: This selective program offers out of state students a partial tuition waiver based on their academic achievements and potential.
The Office of University Advancement Scholarships: These scholarships are awarded to out of state students who demonstrate academic excellence and financial need.
In addition to UVA-specific scholarships, out of state students can apply for external scholarships from various organizations, foundations, and businesses in order to mitigate the high UVA out of state tuition.
Grants
Grants, like scholarships, are a form of gift aid that does not need to be repaid. They are typically need-based and can be awarded by the federal and state governments, as well as by UVA itself. While most state grants are reserved for in state students, there are some opportunities for out of state students, such as:
The Federal Pell Grant: This need-based grant is awarded by the federal government to undergraduate students who demonstrate exceptional financial need.
The Federal Supplemental Educational Opportunity Grant (FSEOG): This grant is awarded to students with significant financial need, with priority given to Pell Grant recipients.
To be considered for these grants, students must complete the Free Application for Federal Student Aid (FAFSA).
Loans
Loans are a form of financial aid that must be repaid with interest. The federal government, state governments, or private lenders can all provide them. While loans can help cover the costs of attending UVA, it is essential to borrow responsibly and understand the repayment terms.
Federal Direct Loans: These loans, offered by the federal government, have fixed interest rates and more favorable repayment options than private loans. They can be either subsidized (interest-free while in school) or unsubsidized (interest accrues while in school).
Private Loans: Offered by banks and other financial institutions, private loans typically have higher interest rates and less flexible repayment terms than federal loans. It is recommended to exhaust federal loan options before considering private loans.
Work-Study and On-Campus Employment
Work-study programs and on-campus employment opportunities can help students earn money to cover the UVA out of state tuition and personal expenses. UVA offers a variety of work-study positions, such as research assistants, office workers, and library staff. Students can also seek part-time jobs at various on-campus facilities like dining services, the recreation center, or the bookstore.
Reasons You Should Study at UVA
The University of Virginia offers a world-class education, dedicated faculty, and a vibrant campus community that fosters personal and intellectual growth. Choosing to study at UVA is an investment in your future, and the experiences and connections you gain will undoubtedly enrich your life and open doors to countless opportunities.
Academic Reputation
UVA consistently ranks among the top public universities in the United States and is known for its rigorous academic programs. The university offers over 120 majors across its eight undergraduate and three professional schools, allowing students to pursue their passions and interests in various fields.
UVA has a strong commitment to liberal arts education, fostering critical thinking, problem-solving, and communication skills that prepare students for success in any career.
Renowned Faculty
UVA boasts an esteemed faculty that includes Pulitzer Prize winners, Guggenheim Fellows, and members of prestigious academic societies. The university's commitment to maintaining a low student-to-faculty ratio of 15:1 ensures that students receive personalized attention and have ample opportunities to engage with professors both inside and outside the classroom.
The faculty's dedication to teaching and mentorship provides students with a supportive and intellectually stimulating environment.
Vibrant Campus Life
UVA's beautiful and historic campus, with its Jeffersonian architecture and lush gardens, offers a welcoming and inspiring setting for students. The university is committed to fostering a sense of community and offers numerous opportunities for students to get involved, including over 800 student-run clubs and organizations.
From Greek life and intramural sports to cultural and community service organizations, there is something for everyone at UVA. This justifies the reasonable price of the UVA out of state tuition. Additionally, the university hosts various events throughout the year, such as guest speakers, concerts, and theater productions, contributing to a lively and engaging campus atmosphere.
Research Opportunities
As a leading research institution, UVA provides students with ample opportunities to participate in cutting-edge research across various disciplines. The university encourages undergraduate students to engage in research projects under the guidance of faculty mentors, offering programs like the Undergraduate Research Network and the Harrison Undergraduate Research Awards.
These experiences not only enhance students' academic growth but also provide valuable skills and connections that can benefit them in their future careers.
Strong Alumni Network
UVA has a global network of over 250,000 alumni who are leaders in various fields, including business, politics, science, and the arts. This extensive network offers students valuable connections, mentorship opportunities, and access to internships and job placements. The university's Career Center provides numerous resources and services to help students explore career options, develop professional skills, and connect with potential employers.
Conclusion
Attending the University of Virginia as an out of state student is a considerable investment, but the quality of education and the numerous opportunities that come with it can make it worth the cost.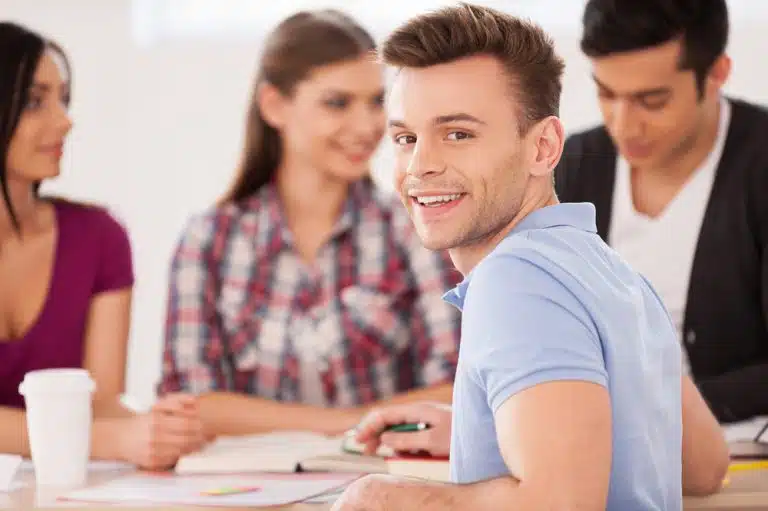 By exploring financial aid options, seeking scholarships and grants, and employing cost-saving strategies, you can minimize the financial burden of the UVA out of state tuition and make your dream of attending this prestigious university a reality.
Remember that planning and research are crucial in finding the best ways to fund your education, so start early and make the most of the resources available to you.
How AdmissionSight can help you with college admissions
AdmissionSight is a college consulting firm that provides personalized assistance to students throughout the college admissions process. Here are some ways that AdmissionSight can help you:
Admissions strategy: AdmissionSight can help you develop a strategic plan for your college application process. Our professional consultants can assist with identifying schools that are a good fit for your academic, extracurricular, and personal goals and help you plan and prioritize your application strategy.
Application review: AdmissionSight can review your application and provide feedback on how to improve it. We can offer suggestions on how to make your application stand out and highlight your strengths and unique qualities.
Essay coaching: AdmissionSight can help you craft compelling essays that showcase your personality, goals, and achievements. We can guide you through the essay writing process and provide feedback on your drafts to help you refine your writing.
Interview preparation: AdmissionSight can provide interview coaching to help you feel confident and prepared for your college interviews. Our experts can offer tips on how to present yourself professionally and how to answer common interview questions.
Extracurricular planning: AdmissionSight can help you plan and develop your extracurricular activities to make them more impactful and meaningful. We can suggest activities that align with your interests and goals and provide guidance on how to demonstrate your leadership and initiative.
Overall, AdmissionSight can provide valuable guidance and support throughout the college admissions process to help you maximize your chances of getting accepted into the college of your choice.