How Much is the UW Out of State Tuition?
The UW out of state tuition can be a significant financial consideration for students coming from other states, as it is typically higher than the tuition rates for in state residents. The University of Wisconsin system is known for its exceptional academic programs, stunning campuses, and rich history.
As one of the top public universities in the United States, it attracts students from all around the world. If you're an out of state student considering attending the University of Wisconsin, you may have questions about the tuition and fees you can expect. In this blog post, we'll explore the University of Wisconsin's out of state tuition, financial aid options, and additional expenses to help you make an informed decision.
Detailed Analysis of the University of Wisconsin Tuition
Here's a detailed analysis of the University of Wisconsin tuition, considering various factors that affect tuition rates, including residency status, choice of campus and program, and course load. As with any university, tuition plays a significant role in determining the overall cost of attendance.
Residency Status and Tuition
One of the most significant factors affecting tuition at the University of Wisconsin is the student's residency status. In state students, who are Wisconsin residents, typically enjoy lower tuition rates compared to out of state students who come from other states or countries.
As of the 2022-2023 academic year, in state undergraduate students at the University of Wisconsin-Madison paid an estimated $10,740 per year, while out of state students paid around $38,630 per year. It's important to note that these figures may change, and students should always consult the latest information on the university's website.
Choice of Campus and Program
The University of Wisconsin system comprises 13 campuses, each with its own unique tuition structure. While the flagship campus in Madison may have higher tuition rates, other campuses within the system might offer more budget-friendly options. Students should research tuition rates for their desired campus to understand the associated costs better.
In addition to the choice of campus, the choice of academic program can also impact UW out of state tuition. Certain programs or majors may have additional fees or differential tuition rates. Investigating the specific program of interest will provide students with a clearer understanding of the total cost of attendance.
Course Load
The number of credits a student takes per semester can influence their tuition costs. Full-time students generally pay a flat rate, while part-time students may pay tuition on a per-credit basis. Overloading or underloading courses can result in additional costs, so students should plan their course load carefully to balance academic progress and financial considerations.
Understanding the Additional Costs for Out of State Students at the University of Wisconsin
While out of state students often face higher tuition rates than their in state counterparts, tuition is only one part of the overall cost of attendance. By understanding these expenses and planning accordingly, students can make informed decisions and better manage their finances during their academic journey.
Housing and Meal Plans
One of the most significant additional costs for out of state students is housing. Students can choose between on-campus housing, such as residence halls, and off-campus housing options, like apartments and shared houses.
The cost of housing varies depending on factors like location, amenities, and room type. On-campus housing at the University of Wisconsin-Madison, for example, ranges from approximately $5,000 to $9,000 per academic year.
In addition to housing, students must also consider meal plan costs. The University of Wisconsin offers various meal plan options, ranging from a limited number of meals per week to unlimited access to campus dining facilities. Meal plan costs can vary between $1,500 and $4,000 per academic year, depending on the chosen plan.
Textbooks and Supplies
Course materials, such as textbooks and lab supplies, are another expense that out of state students should account for. While some courses may have minimal costs for materials, others, particularly those in science, technology, engineering, and mathematics (STEM) fields, may require more expensive textbooks and specialized equipment.
On average, students can expect to spend around $1,200 per year on textbooks and supplies on top of the UW out of state tuition.
Travel Expenses
Out of state students often face increased travel expenses compared to in state students. Flights or other forms of transportation to and from the student's home state can add up, particularly if they plan to visit home during academic breaks. Students should budget for these travel costs and explore options like booking flights well in advance or searching for student discounts to minimize expenses.
Health Insurance
Health insurance is another crucial factor for out of state students to consider. While some students may be covered under their parents' insurance plans, others may need to purchase their own coverage. The University of Wisconsin offers a student health insurance plan, with premiums averaging around $2,000 per year. Students should carefully review their insurance options and associated costs to ensure they have adequate coverage during their time at the university.
Personal Expenses
Lastly, personal expenses, such as entertainment, clothing, and miscellaneous items, should be included in an out of state student's budget. While these expenses can vary significantly depending on individual lifestyles and habits, it is essential to set aside funds for these costs and track spending to avoid overspending.
Financial Aid for Out of State Students at the University of Wisconsin
This part of the blog explores the types of financial aid available to out of state students at the University of Wisconsin, providing guidance on how to access and maximize these resources to make higher education more affordable and accessible.
Scholarships
Scholarships are an excellent source of financial aid for out of state students, as they do not need to be repaid. The University of Wisconsin offers numerous merit-based scholarships specifically for out of state students. Some of these scholarships may be awarded based on factors such as academic achievements, leadership qualities, or involvement in extracurricular activities.
Additionally, some scholarships are renewable, allowing recipients to receive the award for multiple years if they maintain specific academic requirements. Students should thoroughly research available scholarships and submit their applications by the appropriate deadlines to maximize their chances of receiving these awards.
Grants
Grants are another form of financial aid that does not require repayment. These kinds of financial aid are the most practical method of mitigating the cost of the UW out of state tuition. Students may be eligible for federal grants, such as the Pell Grant, based on financial need.
These grants are awarded based on the information provided in the Free Application for Federal Student Aid (FAFSA) and do not discriminate based on residency status. Furthermore, some campuses within the University of Wisconsin system offer institutional grants to out of state students who demonstrate financial need.
Loans
Federal and private loans are available to out of state students at the University of Wisconsin. Federal loans, such as Direct Subsidized and Direct Unsubsidized Loans, typically offer lower interest rates and more favorable repayment terms than private loans. It's essential to complete the FAFSA to determine eligibility for federal loans.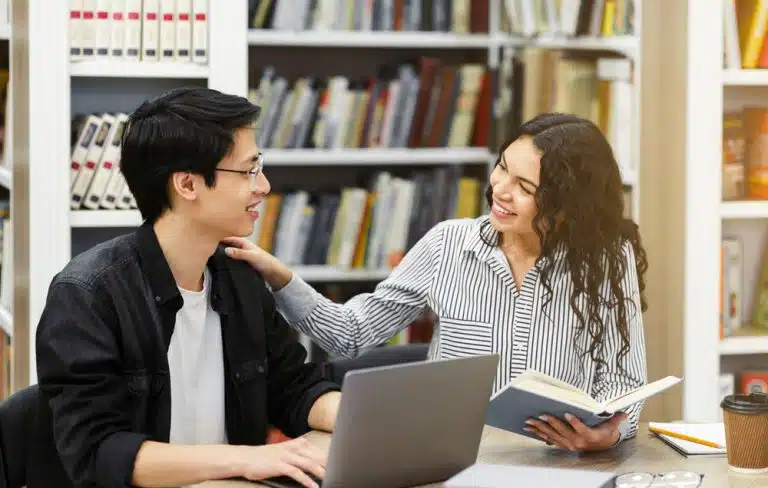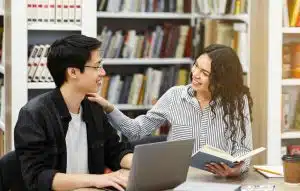 Private loans from banks and other financial institutions may also be an option for out of state students, but they often have higher interest rates and less flexible repayment terms. Students should exhaust all other financial aid options before considering private loans.
Work-Study Programs
The Federal Work-Study program provides part-time jobs for students with financial needs, allowing them to earn money to help pay education expenses. This program is available to out of state students who complete the FAFSA and demonstrate financial need.
Work-study jobs may be located on-campus or off-campus, with positions typically related to the student's course of study or in community service roles. Participating in work-study programs not only helps cover educational expenses but also provides valuable work experience and networking opportunities.
Maximizing Financial Aid Opportunities
Out of state students should take the following steps to maximize their financial aid opportunities:
Complete the FAFSA as soon as possible, as some financial aid programs have limited funds and are awarded on a first-come, first-served basis.
Research and apply for scholarships and grants specific to out of state students, as well as those available to all students regardless of residency status.
Maintain a strong academic record, as many scholarships have minimum grade point average (GPA) requirements for eligibility and renewal.
Explore work-study opportunities to gain work experience and help cover educational expenses.
Reasons Why You Should Study at the University of Wisconsin
Let's explore the various reasons why you should consider studying at the University of Wisconsin, highlighting the quality of education, research opportunities, campus life, and the advantages of studying in the state of Wisconsin. This will justify the reasonable cost of the UW out of state tuition.
Academic Excellence
One of the most compelling reasons to study at the University of Wisconsin is the high quality of education offered across its campuses. The university's flagship campus, the University of Wisconsin-Madison, consistently ranks among the top public universities in the United States.
With a vast range of undergraduate and graduate programs, the university offers students the opportunity to study subjects across various disciplines, including business, engineering, liberal arts, and more. The rigorous academic environment challenges students to think critically, develop problem-solving skills, and gain in-depth knowledge in their chosen fields.
Research Opportunities
The University of Wisconsin is renowned for its research prowess, providing students with numerous opportunities to engage in groundbreaking work. The university's research expenditures rank among the highest in the nation, with faculty and students working together to make significant contributions to various fields.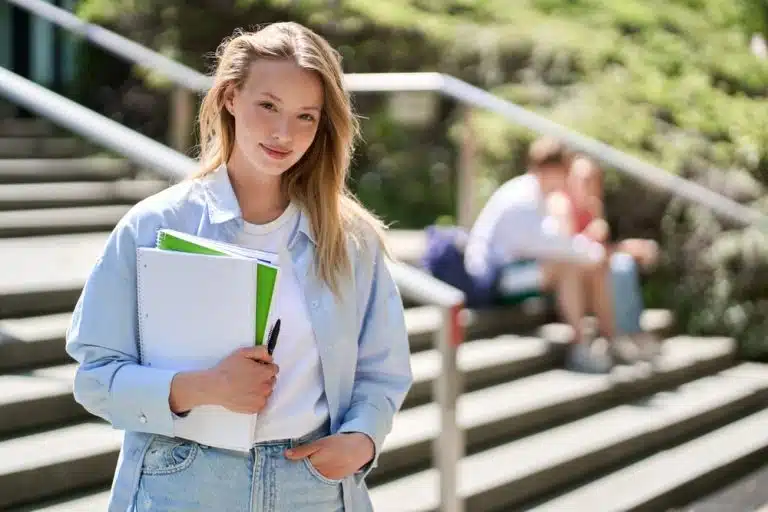 Students have the opportunity to work alongside esteemed faculty members, gaining hands-on experience and enhancing their academic and professional profiles. This research-oriented environment fosters a culture of innovation and discovery, preparing students for successful careers in academia, industry, or other sectors.
Vibrant Campus Life
The campuses within the University of Wisconsin system are known for their lively and engaging campus life. With a myriad of clubs, organizations, and sports teams, there is no shortage of opportunities for students to connect with their peers, pursue their passions, and develop leadership skills.
The campuses regularly host cultural events, guest speakers, and workshops, providing students with a well-rounded and enriching college experience. Furthermore, the campuses boast state-of-the-art facilities, including modern libraries, fitness centers, and dining halls, ensuring that students have everything they need to thrive academically and personally. Maintenance of these facilities is supported by state taxes and the UW out of state tuition.
Location and Wisconsin Experience
The state of Wisconsin offers a unique blend of urban and rural experiences, allowing students to immerse themselves in a diverse and dynamic environment. The flagship campus in Madison is located in the state's capital, offering a bustling city atmosphere with easy access to nature and outdoor recreation opportunities.
Other campuses within the system are located throughout the state, providing students with a range of options based on their preferences for size, location, and campus culture. By studying at the University of Wisconsin, students have the opportunity to explore the state's rich history, culture, and natural beauty, enhancing their overall college experience.
Career Prospects and Alumni Network
Graduates of the University of Wisconsin are well-prepared for successful careers in various industries. The university's strong ties with local and global companies, along with a dedicated career services department, ensure that students have access to internships, job opportunities, and networking events.
Additionally, the University of Wisconsin boasts a vast and active alumni network, providing students with connections and resources throughout their careers.
Final Thoughts
Attending the University of Wisconsin as an out of state student can be an enriching and valuable experience. While the UW out of state tuition may be higher, there are numerous financial aid options available to help offset these expenses. It's crucial to research and understand the specific tuition rates, fees, and additional costs associated with your chosen campus and program.
How AdmissionSight can help you with college admissions
AdmissionSight is a college consulting firm that provides personalized assistance to students throughout the college admissions process. Here are some ways that AdmissionSight can help you:
Admissions strategy: AdmissionSight can help you develop a strategic plan for your college application process. Our professional consultants can assist with identifying schools that are a good fit for your academic, extracurricular, and personal goals and help you plan and prioritize your application strategy.
Application review: AdmissionSight can review your application and provide feedback on how to improve it. We can offer suggestions on how to make your application stand out and highlight your strengths and unique qualities.
Essay coaching: AdmissionSight can help you craft compelling essays that showcase your personality, goals, and achievements. We can guide you through the essay writing process and provide feedback on your drafts to help you refine your writing.
Interview preparation: AdmissionSight can provide interview coaching to help you feel confident and prepared for your college interviews. Our experts can offer tips on how to present yourself professionally and how to answer common interview questions.
Extracurricular planning: AdmissionSight can help you plan and develop your extracurricular activities to make them more impactful and meaningful. We can suggest activities that align with your interests and goals and provide guidance on how to demonstrate your leadership and initiative.
Overall, AdmissionSight can provide valuable guidance and support throughout the college admissions process to help you maximize your chances of getting accepted into the college of your choice.