How To Ace Your College Interview?
A college interview allows you to speak with a college staff member or faculty. It's a chance to let the college know you're interested in attending, get to know some other students there, and present who you are and what you stand for. The questions that interviewers ask students are designed to be helpful when applying to colleges. By examining your responses to these questions, colleges can learn more about the type of student you will be and what you can contribute to their community.
It would be best if you began by going to your school's website online to determine whether it provides interviews and how to set one up. Most schools will not contact you to set up an interview; instead, it is up to you to make the initial inquiry. Even if the college to which you are applying provides an optional interview, it is still recommended that you take part in it because doing so can help demonstrate your interest in attending the school.
Interviews for colleges typically take place in the fall of the student's senior year of high school; however, scheduling interviews as early as the summer following the student's junior year is possible. After you have expressed interest in having an interview, an admissions staff member will work with you to find a convenient location and time for the meeting.
The admissions interview is a component of the application process at some colleges, but not all. However, if the schools you are considering attending conduct interviews, being aware of what to anticipate and how to best prepare for the interview can make a significant difference.
What to wear to a college interview?
In college admissions interviews, the dress code that reigns supreme is "business casual." Styles and fashions shift ever so slightly from year to year. For example, what constitutes "business casual" attire for accountants is not the same as what constitutes "business casual" attire for ambitious teenagers.
When doing a college interview, the "business" part of "business casual" means sticking to more traditional necklines and silhouettes when it comes to clothing. It is essential to wear clothing that fits properly and is neither overly baggy nor too tight. Footwear options include those with no heel, a slight heel, or a wedge. No sneakers, no spiked stiletto heels, no open-toed sandals or shoes, no dark dress shoes with white athletic socks, and no open-toed sandals or shoes with open toes.
Another thing to consider when deciding what to wear to a college interview is that it should be comfortable for them. There is no requirement for a tie or a three-piece suit in this situation. However, you should still wear clothes that are more formal than the clothes you typically wear daily.
Some clothing suggestions can serve as a useful guideline for what to wear during a college interview, including the following:
Clothing ought to be modest, simple, clean, and crisp
Try to stay away from wearing things like jeans, T-shirts, sneakers, and flip-flops.
For Boys: Khaki pants, collared shirts, belts, and sneakers.
For Girls: dress pants, a nice blouse or sweater, and comfortable shoes.
Bring a notebook and a pen with you as an accessory.
Are college interviews hard?
Are college interviews hard? Doing a college interview for a college position can be nerve-wracking. This interview provides the college that you are applying to with an additional opportunity to assess you and contributes to the decision regarding whether or not to offer you admission. However, if you are prepared and know what to anticipate during your college interview, you won't feel nearly as nervous.
In planning for the college interview, if you want to practice your answers, you should first have somebody else ask you these questions, then respond to them as if you were actually in the interview. Always keep in mind that you should be as specific and detailed as is humanly possible. Figure out how to differentiate yourself from the other applicants attending the interview.
Common college interview questions
1. Questions concerning a candidate's "compatibility" with the college
Interviewers might pose questions such as the following:
Why do you want to attend our college?"
What are some things you can bring to our university's campus?
Why they ask: This is considered one of the most effective college interview questions to ask high school students because it demonstrates that you have a sincere interest in the institution they attend. Interviewers are also interested in learning what sets you apart from other candidates and what you can contribute to the institution.
Student response strategies for college-ready questions: Discuss what you know about the college and why you think it would be a good fit for you in terms of what you've learned. (Remember that to effectively answer questions of this nature, you must conduct research on the college in advance.) Talk about your extracurricular activities and the accomplishments you've earned to demonstrate your interests and passions.
2. Questions regarding an interviewee's personality
Interviewers might pose questions such as the following:
Which three adjectives do you think best describe yourself?
What are some of your best qualities, and where do you struggle?
Why they ask: This is one of the more typical college interview questions that is asked during the interview process for a college. They ask you about it to determine whether or not you are capable of thinking and talking about yourself.
Student response strategies for personality questions: Provide some concrete evidence to back up the adjectives you've chosen to describe you. Talk about a time when you were able to succeed in something by relying on your strengths. Discuss the strategies you use to overcome your shortcomings. You might say something like, "Because I have trouble picking up new languages, I make sure to schedule time in my schedule to study them."
3. Questions from the interviewer regarding the activities, interests, and objectives of the student
Interviewers might pose questions such as the following:
Which types of activities do you enjoy participating in the most?
Which book do you enjoy reading the most?
What are your plans for the future after you have completed your education?
Why they are inquiring: Interviewers will ask you this question because they are interested in getting to know you better and understanding the things that are important to you.
Student response strategies for account interests questions: During the time you are being interviewed for colleges, you will likely be asked questions about your interests and hobbies. There is more to life than just studying. Consider the "why" to come up with a response. Why do those particular activities provide the most satisfaction? What makes a certain book your all-time favorite?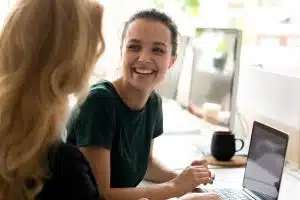 During the college interview, discuss why you are interested in your intended field of study if you already know your major. Discuss how you believe college will assist you in achieving your objectives. When you respond, try to be sincere and honest. Do not make statements with the sole intention of impressing the interviewer.
4. Unusual questions to ask at a college interview
Interviewers might pose questions such as the following:
 If you had a thousand dollars to give away, how would you spend it?
 What are your thoughts on a current event that has caught your attention or that you feel strongly about?
 If there was one thing that could be different about your school, what would it be?
Why they are inquiring: The purpose of these questions, which may appear to be completely unrelated, is for the interviewers to determine whether or not you are an informed, curious, and careful thinker.
Student response strategies for unexpected questions: The following are examples of questions that students may be asked in a college interview. They frequently catch students off guard. Are there particular topics that particularly interest you? Can you explain your position? Make an effort to reflect on the things that are important to you, the things that you care about, and how they relate to the question being asked.
Knowing what to do during the interview is one of the first steps to entering college. But what is next can take time for first-time students. At AdmissionSight, this shouldn't be a problem anymore. With ten years of experience guiding students, you can be sure that entering the top universities in the world is no longer a worry. Book your initial consultation today and learn more about how you can get started.
With you now having the knowledge you will need for your college interview, you are now ready to enter college. In getting to college, it is important that you get help from professionals to guide you on the right path. AdmissionSight has 10 years of experience guiding students through college admissions at the best schools in the world. Book a consultation today!