How To Become A Doctor?
Students looking for a challenging but ultimately rewarding career path should consider medicine. But before you decide whether or not becoming a doctor is the right choice for you, you must have a thorough understanding of all the requirements on how to become a doctor.
It takes significant time and effort to develop the skills and information necessary to practice medicine. Because of this, it is essential to conduct research on the training process before taking the plunge. The next part of this article will explain how medical students and residents prepare for their careers.
Why become a doctor?
Why bother with medicine? It's a pretty difficult question. Whether you're considering a career in medicine, writing your personal statement, or getting ready for an interview, it can be challenging to explain what it is about the medical field that makes it so appealing.
To be a doctor means assisting others, easing their suffering, and making them feel better. The role of a doctor is similar to that of a caretaker or someone who maintains something. Patients come to them, they treat them, and then they send them on their way to lead the healthiest and most fulfilling lives possible.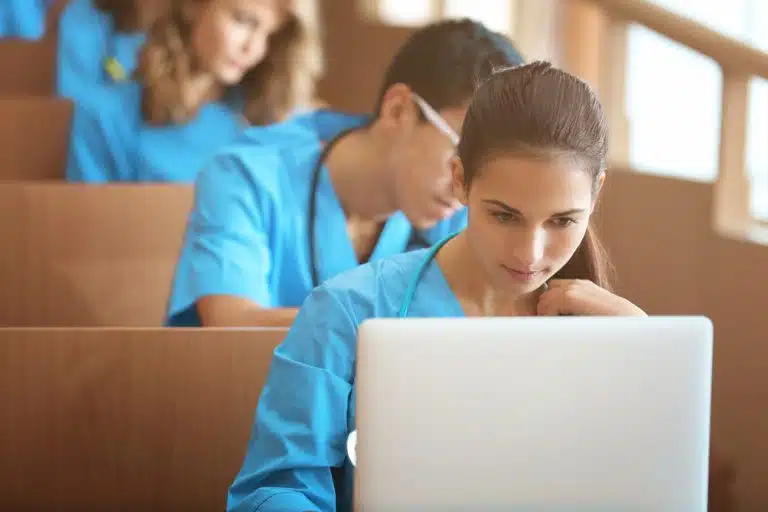 You need not be concerned about spending your entire day in the company of monotonous medical professionals because you will constantly be in the company of experts from various fields. A wide variety of medical professionals collaborate closely with physicians, including pharmacists, dieticians, physiotherapists, and nurses.
The various points of view can be refreshing, and the fact that different types of personalities are drawn to various occupations ensures that your work life won't become a monotonous string of encounters with people who are strikingly similar to one another.
How much does it cost to become a doctor?
A frequent question that many aspiring medical students ask is, "how much does it set you back from getting your medical degree?" The Association of American Medical Colleges (AAMC) estimates that the typical first-year medical student attending a public medical school during the academic year 2021-22 paid a total of $38,947 for tuition, fees, and health insurance to cover their educational expenses. The annual tuition at a private medical school was even higher, coming in at $61,023, on average, for first-year students.
These numbers only include students considered permanent residents at their respective schools. The totals went up to $62,505 and $62,539, respectively, for non-residents of the country. Students who did not live in the state where the medical school was located were required to pay a maximum annual cost of $91,599 for tuition, fees, and health insurance coverage.
As you learn how to become a doctor, consider that if you only look at the average numbers, the price of medical school (based on the assumption that it takes four years to complete) can range anywhere from $155,788 to $244,092 per year. The most expensive possible option will set you back $398,488. These estimates do not consider the annual increases in tuition rates nor the cost of living expenses incurred by students while they are enrolled in medical school.
There can be a significant amount of variation in the cost of living, which includes the expenses for housing, utilities, food, and transportation, depending on the location of your school. According to the Bureau of Labor Statistics, the annual spending of the average American household amounted to $61,334 in the year 2020.
While going to medical school in a city with a lower cost of living could bring your overall cost down below the national average, doing so might require a sacrifice if it prevents you from enrolling in the institution of your choice.
What are the steps to becoming a doctor?
Complete your undergraduate studies.
Before considering the thought on how to become a doctor, all applicants are required to hold a bachelor's degree from a college or university that has been accredited to be considered for admission to medical school. The College Board suggests pre-medicine, biology, and exercise science as possible undergraduate majors for students interested in going on to medical school. However, not one specific undergraduate degree is recommended for all students interested in going to medical school.
Pass the MCAT examination.
Students learning how to become a doctor are encouraged to sign up for and take the Medical College Admission Test (MCAT). MCAT is a standardized test that consists of multiple-choice questions. It is used by medical school admissions committees to determine whether or not a candidate has a good chance of succeeding in their program.
Submit an application to a medical school.
No set time limit must be adhered to when applying to medical school. Students typically start the application process for graduate school during the summer after their junior year of college; however, some students choose to wait until they have completed their undergraduate degrees before beginning the process.
The American Medical College Application Service (AMCAS), a centralized application processing service offered by the Association of American Medical Colleges, is utilized by most medical schools in the United States. Students choose the medical schools where they wish to apply and then submit a single application to AMCAS. AMCAS then sends the application to each institution on the student's behalf.
Finish your education at a medical school.
The first step you need to learn and do on how to become a doctor is to enroll in medical school, which, after completing one's undergraduate studies, typically entails a further four years of full-time study. The curriculum is broken up into two distinct parts: classroom-based instruction in the sciences and clinical rotations, in which students develop their practical skills in various medical specialties.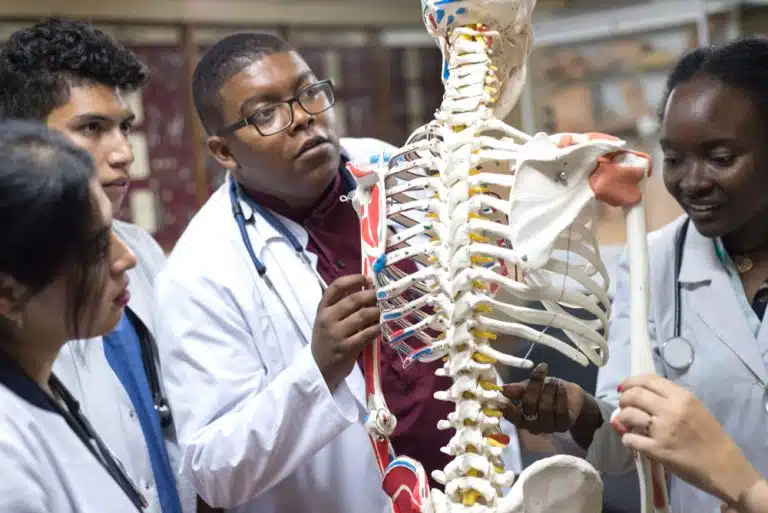 Pass the first and second parts of the United States Medical Licensing Examination (USMLE).
The United States Medical Licensing Examination, also known as the USMLE, is a three-part exam that students take during and after medical school. In order to be able to legally practice medicine in the United States, students are required to take the exam and earn a passing score on it. Before moving on to their third year of schooling, medical students are required to demonstrate that they have a sufficient understanding of fundamental medical concepts by passing the first portion of the exam. Students must pass the second part of the exam during the fourth year of their program, which focuses on clinical diagnosis and disease progression.
Choose your specialization and start your residency.
Students in their final year of medical school begin narrowing down the many medical specialization options available to them (e.g., pediatrics, anesthesiology). They fill out a residency application and are placed in one of the available residency positions across the nation after they graduate from medical school.
After residency training in medical school, newly-minted doctors enter the workforce. In most cases, students must commit to at least three years to finish these programs, which offer an in-depth education in the fields of specialty they choose to pursue.
Complete your residency program and pass the third part of the United States Medical Licensing Examination (USMLE).
Completing USMLE Part III represents the culmination of the residency application process. This test evaluates the candidate's clinical management skills as well as their capacity to practice medicine in a manner that is both safe and effective.
Acquire the necessary board certifications.
After completing their training in medicine, doctors are eligible to sit for certification exams in the specialization of their choice. Twenty-four specialty boards certify doctors in hundreds of different specialties and subspecialties. Written and oral exams are typically required to earn board certifications in the medical field.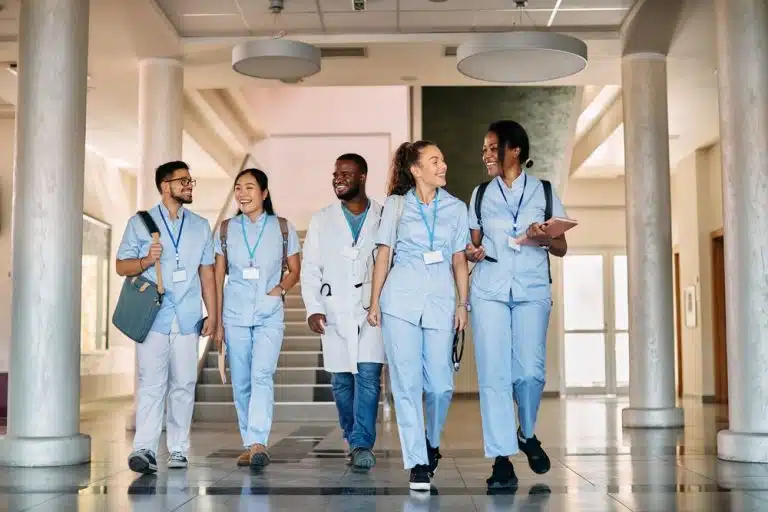 Obtain a state license.
State boards of medicine are in charge of regulating medical licensing at the state level. These boards are responsible for determining their licensing requirements and processes. Before practicing medicine, trained and board-certified medical professionals must submit applications for medical licenses at the state level.
Apply for jobs as a doctor.
Finding employment as a physician is the final step as you finish learning how to become a doctor. Many future physicians get their first taste of the job market during residency. After finishing their residencies, many people choose to immediately begin working full-time jobs in their chosen fields. On the other hand, some medical professionals decide to test the job market and look for available positions elsewhere. Recruiters attempt to make contact with other physicians to fill a position.
Now that you have a rough idea of how to become a doctor, your next step is entering the medical school you want. At AdmissionSight, you can get the guidance of experts with 10 years of experience through any college you wish. Getting help from AdmissionSight will save you the trouble and effort of admission to medical school. Set up an appointment today and see how we can help you