How to Earn College Credits in High School?
What are college credits?
What are college credits? College credits are a way to measure how much academic work you have done at a college or university. A college or university's courses are each worth a set number of credits, usually between 1 and 5. Read on to get some options on how to earn college credits in high school.
The number of hours a course meets, the amount of work required, and the level of difficulty all affect how many credits it is worth.
Students can receive college credits by successfully completing courses that their school has approved. If the receiving college accepts the credits, you can transfer them to another institution or use them to meet degree requirements.
A bachelor's degree typically takes 120 credits, but this might change based on the program and institution. In the next portion, we will discuss the importance of college credits.
Importance of college credits
What is the importance of college credits? Now that we have defined what college credits are, let us discuss their importance. Credits from college are significant for various reasons, including:
Move towards degree completion: In order to go forward in their degree program, students must earn college credits. A student receives credits for each course they successfully complete that count toward their degree.
Transferability: Students who are switching schools or seeking further degrees may find it helpful because college credits they have earned at one institution can frequently be transferred to another institution.
Prerequisites: Certain courses may have prerequisites that must be passed in order to enroll in a more advanced course. Students can be confident they are ready for more difficult education by earning credits in prerequisite courses.
Financial savings: Students can cut their college time and tuition costs by earning college credits through initiatives like Advanced Placement (AP) or Dual Enrollment.
Professional progression: For job advancement or professional license in some industries, obtaining specified college credits or a degree may be necessary.
Overall, college credits are a very important way to measure a student's growth and success in the classroom. They are also necessary to finish a degree program and go into a variety of careers.
How to earn college credits in high school?
How to earn college credits in high school? How can someone who is still in high school receive college credits? A number of programs enable high school students to enroll in college-level courses that qualify for college credit.
Investigate your high school and neighborhood institutions' possibilities to see how you might obtain college credits earlier. The programs that provide students the possibility to earn college credits while still in high school include the ones listed by AdmissionSight below:
Advanced Placement
Advanced Placement (AP) classes teach you things that can help you prepare for AP exams in math, science, history, and English composition, among other things. If you take and pass AP tests, you can get college credits that can be used toward a degree or certificate program.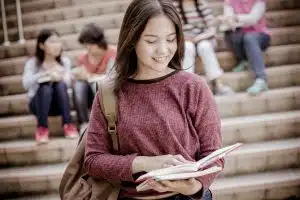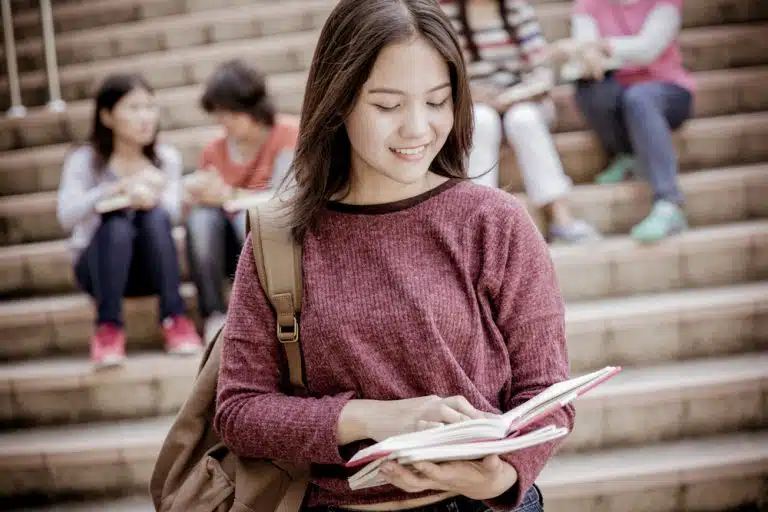 Each institution has a different cutoff score that you must get on these exams in order to gain college credit. For college credit, some universities require a minimum score of 3, while others may demand a 4 or 5.
IB Programs
International Baccalaureate (IB) programs give high school students the chance to get an IB certificate if they do well in IB courses and exams. These programs span six subject areas, including science, math, and the arts, and take around two years to complete.
IB exams have a scoring range of 1–7 points, and the results show how many college credits high school students get. Remember that this can differ from one school to the next.
College Level Examination Program (CLEP) Exams
Students in high school who are very good at studying can get college credit by taking College Level Examination Program tests.
CLEP exams are not as popular as AP and IB exams, so students do not sign up for classes that help them prepare for them. Instead, pupils are required to study and prepare on their own.
More than 30 different fields or courses, including history, commerce, science, literature, math, and foreign languages, are covered through CLEP exams. Depending on test results, institutions may offer students a different amount of credit.
Keep in mind that different schools accept different CLEP exams. Certain schools might only accept exams in subjects that are pertinent to the fields of study the school offers, despite the fact that others accept the majority of these exams. Be sure to get in touch with the school of your choice to find out what is approved.
Dual Enrollment
Dual enrollment allows students to experience college life while still in high school. With dual enrollment, students attend college courses at a college or university or in conjunction with one.
Students take these classes to explore their future interests now, enroll in electives outside of their school, and earn credits or meet graduation requirements earlier. Students who are considering dual enrollment programs should inquire about the transferability of credits.
Now that we have thoroughly discussed the options on how to earn college credits in high school, in the next portion, we will discuss how long college credits last and how many college credits are required to graduate.
How long do college credits last?
How long do college credits last? This is one of the follow-up questions we have in mind after knowing our options on how to earn college credits in high school.
Since college credits never expire, students who already have them won't lose them over time. Yet, depending on the school, the program, and the topic of study, the worth of college credits may alter over time.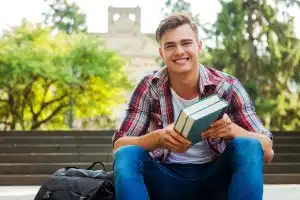 For instance, the university may have revised the curriculum or changed the requirements for that degree after the student earned college credits in that subject area decades ago. In this situation, it's possible that the credits won't count toward the demands of the moment.
Also, some schools could put a time limit on how long a certain credit can be used toward a degree. For example, some courses may be marked as "expired" after a certain amount of time, and the student may need to retake the course to get credit toward their degree.
Overall, a lot of things, like the school, the program, and how long it's been since the credits were earned, can change how much they're worth. Students should always be aware of their school's rules about how college credits can be used toward a degree.
How many college credits are required to graduate?
How many college credits are required to graduate? Depending on the institution, the degree program, and the topic of study, a different number of credits may be needed to graduate from college. In the United States, a bachelor's degree usually takes between 120 and 130 credits.
If a student goes to school full-time and gets an average of 15 credits per semester, it will take them four years (or 30 credits per academic year) to get the credits they need.
If they enroll part-time or take breaks from their studies, some students, however, could need more time to finish their degree.
It's important to remember that, depending on the program and institution, a degree's credit requirements can change. Depending on the requirements for the major or any supplementary electives, certain programs may require more or less credits. To find out the precise requirements for their degree program, students should always check with the college's catalog or website or book your consultation today with AdmissionSight!
You now know how to earn college credits in high school. It ought to be simpler to live in college. If you are still deciding which college to apply to, you should consult with our college admissions experts for advice.
We, at AdmissionSight, the world's leading Ivy League and college admissions consulting company, can help you get a better chance to be at your dream school.
In AdmissionSight, our college admission experts will provide the necessary guidance every step of the way. You can get assistance to make sure you get into the college of your choice.
In order to help you plan your entire college career and make sure you get accepted to the college of your choice, AdmissionSight will evaluate your academic and extracurricular profile and give you a roadmap.
We will also be able to help you maintain your academic direction and competence so that you won't simply rely on athletic scholarships.