How to Find and Apply for Jobs for High School Students with No Experience
Embarking on the journey to find and secure your first job as a high school student can be a daunting and overwhelming task. In a competitive job market, it's essential to start building your resume and gaining valuable work experience even before you graduate. This blog post aims to guide you, a high school student with no prior experience, through identifying suitable job opportunities and presenting yourself as the ideal candidate. We will cover various strategies, ranging from networking to crafting an impressive resume, and discuss the importance of perseverance in your job search. So, let's dive into this comprehensive guide on finding and applying for jobs for high school students with no experience.
What are the various methods for finding jobs suitable for high school students with no experience?
What are the various methods for finding jobs suitable for high school students with no experience? As a high school student without experience, discovering job opportunities might seem challenging. However, various methods can help you find positions tailored to your situation. These methods include utilizing online job boards, contacting local businesses, and using community resources.
Online job boards: In the digital age, several job search engines and websites are specifically designed to cater to high school students seeking employment. Some popular platforms include Snagajob, Indeed, and LinkedIn. These websites allow you to filter your search based on your location, preferred industry, and level of experience required. Create a detailed profile on these platforms to increase your visibility and make a lasting impression on potential employers.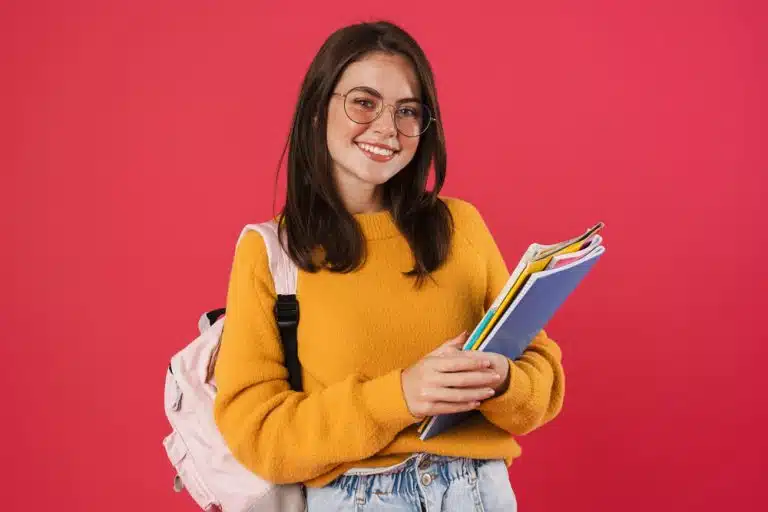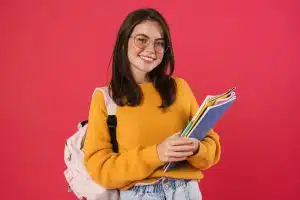 Local businesses: Many businesses hire high school students, particularly for entry-level positions. Consider approaching your neighborhood's retail stores, fast food establishments, movie theaters, or family-owned businesses.
These positions often provide flexible hours, allowing you to balance work with school commitments. When reaching out to local businesses, it's essential to dress professionally, have a polished resume on hand, and exhibit a genuine interest in the company.
Community resources: Many communities offer resources to help high school students find job opportunities. Keep an eye out for local job fairs, where you can meet employers in person and learn about available positions. Your school's guidance counselor or career center may also provide job listings and connect you with alumni willing to offer advice or mentorship.
Additionally, explore government-funded programs such as the Youth Employment and Skills Strategy (YESS) or the Workforce Innovation and Opportunity Act (WIOA), which provide job training and support services to young people seeking employment. By leveraging these resources, you can enhance your job search and increase the likelihood of finding a suitable position.
What are some suitable jobs for high school students with no experience?
What are some suitable jobs for high school students with no experience? Finding the right job as a high school student with no experience might seem challenging, but numerous positions are designed for young, eager learners. Let's explore jobs perfect for high school students seeking experience in different industries.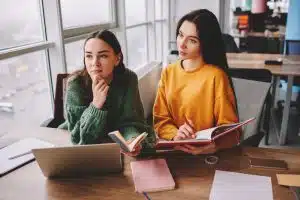 Retail Sales Associate: This position often serves as an entry point for students seeking their first job. As a sales associate, you will interact with customers, maintain store cleanliness, and handle transactions. This job helps you develop essential communication, problem-solving, and customer service skills that can be transferred to future career opportunities.
Fast Food Crew Member: Fast-food establishments hire high school students for various roles, such as cashiers, cooks, and food preparers. These positions offer flexibility, allowing you to work around your school schedule. Working in a fast-paced environment helps you build teamwork, time management, and multitasking abilities.
Babysitter: Babysitting is a great option for students who enjoy working with children. In this role, you will supervise and entertain children while their parents are away. This job teaches you responsibility, patience, and problem-solving skills that are valuable in any career.
Camp Counselor: During the summer, camps often hire high school students as counselors. In this role, you will organize activities, supervise campers, and ensure their safety. This job provides you with leadership experience, improves your communication skills, and demonstrates your ability to work with diverse groups.
Dog Walker/Pet Sitter: Becoming a dog walker or pet sitter can be an excellent opportunity if you love animals. These jobs allow you to work independently while caring for pets, providing a flexible schedule that can accommodate your school commitments. This job showcases not only your dependability but also your ability to manage time and tasks effectively.
Grocery Store Bagger or Stocker: If you are a high school student with no experience, plenty of entry-level job opportunities are available for you, including jobs for high school students with no experience in grocery stores. Grocery stores often hire high school students to bag groceries or stock shelves. These positions help you develop customer service skills, attention to detail, and an understanding of inventory management.
Internships: Many companies offer internships specifically designed for high school students. Internships allow you to explore different industries, gain valuable experience, and build your professional network. Although some internships may be unpaid, the experience and connections you make can be incredibly beneficial for your future career.
By focusing on jobs that cater to high school students with no prior experience, you can begin building a strong foundation for your future professional endeavors. These positions provide valuable skills and experiences that will set you apart from your peers and prepare you for success in the workforce.
How should high school students with no experience prepare to apply for jobs?
How should high school students with no experience prepare to apply for jobs? As a high school student without experience, preparing for the job application process is crucial. Here are some tips on creating a strong resume, building a professional online presence, and preparing for job interviews.
Creating a strong resume: Crafting a basic yet effective resume is essential for showcasing your skills and qualifications. When you lack work experience, focus on the following:
Education: Highlight your academic achievements, GPA, relevant coursework, and any awards or honors.
Extracurricular activities: Emphasize clubs, sports, or volunteer work to demonstrate your involvement and commitment to your community.
Skills: List any relevant skills you possess, such as computer proficiency, fluency in multiple languages, or excellent communication abilities.
Personal projects: Include any projects you've worked on, such as creating a website, writing a blog, or organizing a school event. Remember to format your resume neatly and use professional language.
Building a professional online presence: Creating an online presence can help you showcase your skills and qualifications to potential employers. Start by:
Developing a LinkedIn profile: Complete your profile with a professional photo, summary, education, and skills section. Connect with classmates, teachers, and other professionals to expand your network.
Cleaning up your social media accounts: Ensure your social media profiles reflect a positive and professional image. Remove any inappropriate content and adjust your privacy settings as needed.
Creating a personal website or online portfolio: If you have creative work, such as writing, photography, or design, consider building a website or online portfolio to showcase your talent.
Preparing for interviews: Preparing for job interviews is crucial for those looking for jobs for high school students with no experience. The job interview is your chance to make a lasting impression on a potential employer. To prepare for interviews:
Research the company: Familiarize yourself with the company's mission, values, and services. This knowledge will help you tailor your responses during the interview and show genuine interest in the position.
Practice potential interview questions: Rehearse your answers to common interview questions, such as "Tell me about yourself," "Why do you want to work here?" and "What are your strengths and weaknesses?" Be prepared to discuss your skills, experiences, and how you can contribute to the company.
Dress professionally: Choose appropriate attire for the interview, opting for conservative and well-fitting clothing that demonstrates respect for the occasion.
Bring copies of your resume: Bring several copies to distribute during the interview, ensuring they are neatly printed and free from errors.
By following these tips, you can set yourself apart from the competition and increase your chances of securing a job as a high school student with no experience.
What steps should high school students without experience take when applying for jobs?
What steps should high school students with no experience take when applying for jobs? Applying for jobs can be intimidating for high school students with no experience. Here are some tips to help you submit strong applications, follow up with potential employers, and handle rejections for jobs for high school students with no experience:
Tips for submitting applications
Write a compelling cover letter: A well-crafted cover letter can set you apart from other applicants. Tailor each cover letter to the specific job and company, demonstrating your knowledge of their values and goals. Explain why you are the ideal candidate for the position, highlighting your skills, extracurricular activities, and any relevant achievements.
Proofread your application materials: Carefully review your resume and cover letter for spelling and grammatical errors. A polished application reflects your attention to detail and professionalism.
Submit your application on time: Pay close attention to application deadlines and ensure you submit your materials promptly. Late submissions can hurt your chances of being considered for a position.
Follow-up etiquette
After submitting an application: It's acceptable to send a follow-up email approximately one week after submitting your application. In the email, express your continued interest in the position and inquire about the hiring timeline.
After attending an interview: Send a thank-you email within 24 hours of the interview. Thank the interviewer for their time, reiterate your interest in the position, and emphasize your relevant skills and qualifications.
Be respectful and patient: Recognize that hiring processes can vary in length. If the employer has not provided a specific timeline, wait at least a week before following up again.
Responding to rejections
Stay positive: It's normal to feel disappointed after a job rejection, but remember that rejection is a part of the job search process. Stay positive and focus on the lessons you can learn from the experience.
Request feedback: If you feel comfortable, ask the employer for feedback on your application or interview performance. Use this constructive criticism to improve your job search efforts moving forward.
Continue your job search: Don't let a single rejection discourage you. Keep applying for positions, refine your application materials, and expand your network. Perseverance is key to a successful job search.
By following these strategies, high school students with no experience can increase their chances of finding and securing jobs for high school students with no experience. It's important to stay persistent, continue building your skills, and keep applying for jobs. With determination and effort, you'll be well on your way to landing your first job and gaining valuable experience for your future career.
Conclusion
In conclusion, this blog post has provided practical guidance for high school students who are seeking their first jobs for high school students with no experience. We have discussed various methods for discovering job opportunities, including online job boards, local businesses, and community resources.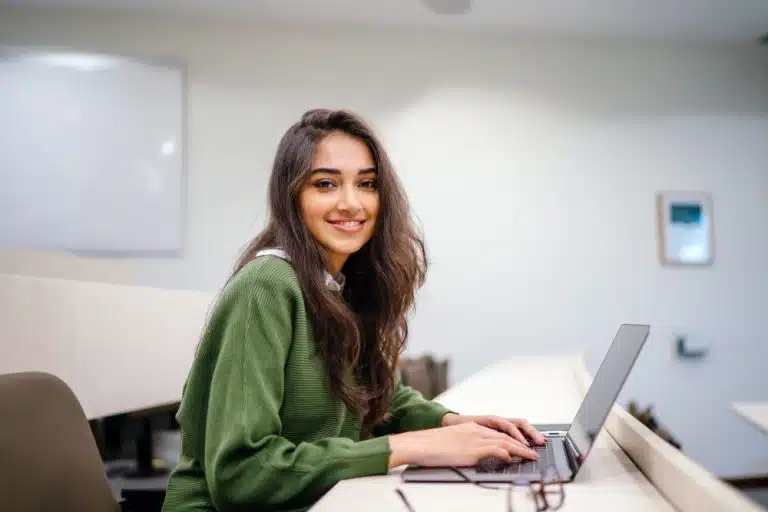 Additionally, we have explored the types of jobs suitable for high school students and provided insights into preparing a compelling resume, building a professional online presence, and acing job interviews.
Persistence is key when searching for your first job. Don't be discouraged by setbacks or rejections; use them as learning experiences to improve your future applications. By taking action and following the tips outlined in this post, you'll be well-equipped to find and apply for jobs that align with your interests and skills.
So, begin your journey towards gaining valuable work experience and building a solid foundation for your future career as a high school student with no experience. Your determination and hard work will surely pay off as you embark on this exciting new chapter of your life. Good luck!
Having all the necessary information is essential before choosing any course of action. AdmissionSight is always here to assist you with any questions or concerns. We have more than ten years of expertise in assisting students in successfully navigating the challenging admissions process.
Consult with AdmissionSight and find out what we can do to help you get into the school of your choice by ensuring that you are sufficiently aware and well-prepared for the application process.