How to Find College Scholarships
Importance of scholarships
Scholarships are an important form of financial aid for college students, as they can help reduce the financial burden of paying for education. If you are learning how to find college scholarships, here are some of the key benefits of scholarships that you should consider:
Reduce college costs: Scholarships can help cover tuition, fees, books, room and board, and other education-related expenses.
No need to repay: Unlike student loans, scholarships do not have to be repaid, making them a valuable college funding source.
Encourages academic achievement: Scholarships are often awarded based on merits, such as academic performance, leadership, or other achievements. This can motivate students to excel academically and pursue their goals.
Helps students with financial need: Scholarships can provide funding for students who may not be able to afford college without financial assistance.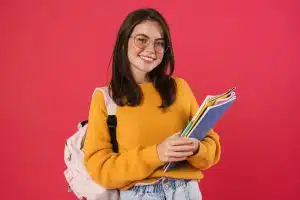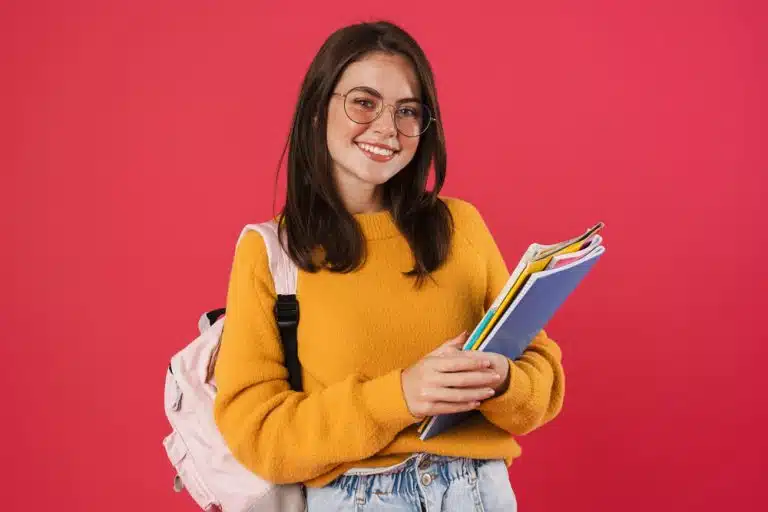 Supports underrepresented groups: Many scholarships are designed to support underrepresented groups, such as women, minorities, and first-generation college students, helping to increase diversity in higher education.
Builds connections: Scholarships can provide opportunities for students to meet and network with others in their field, building valuable connections for their future careers.
Overall, scholarships can play a critical role in helping students pay for college and achieve their academic and career goals.
Different kinds of scholarships
Your level of academic achievement or your prowess as a writer are just two factors that can determine whether or not you will be awarded a scholarship. The following is a list of the most typical types of scholarships:
Academic
You might be eligible for financial aid in the form of an academic scholarship from a college or a nonprofit organization if you have a high grade point average and score well on standardized tests. You may even be eligible for a full scholarship, which means that the award will cover the total cost of your education rather than just a portion of it. This possibility is contingent on the educational institution you choose to attend.
For example, students attending Duke University or the University of North Carolina at Chapel Hill who are exceptionally gifted academically may be considered for participation in the Robertson Scholars Leadership Program. If a student is granted a scholarship, they are given an award for their full tuition, room and board, and most of their mandatory fees for eight school semesters.
Sports-related
Those learning how to find college scholarships should know that they may be eligible for an athletic scholarship if they excel in sports. If you compete in sports such as football, basketball, swimming, or lacrosse, you may be eligible for financial aid in the form of athletic scholarships.
However, only one percent to two percent of undergraduate students are eligible for athletic scholarships, and these awards typically only cover a portion of the cost of college. On average, only about $18,000 is awarded to each student-athlete as an athletic scholarship.
Community Service
Some educational institutions provide financial aid through scholarships to students who have demonstrated an interest in giving back to their communities through volunteer work. One example is that St. Lawrence University provides a community service scholarship valued at $20,000 per academic year.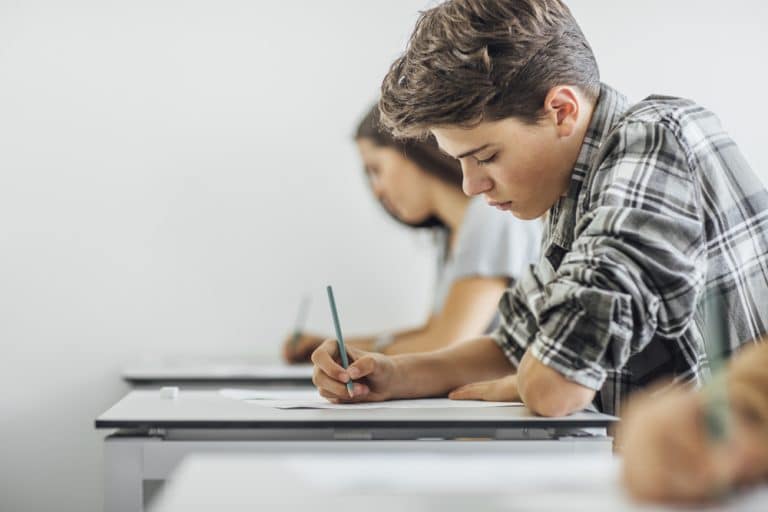 Students are eligible for the scholarship if they can provide evidence of their past and ongoing commitment to community services, such as their consistent participation in volunteer activities at a local soup kitchen, senior center, or youth group.
Diversity
Some educational institutions and community organizations have made an effort to support and encourage students who come from groups that have historically been underrepresented in society. You might be eligible for a scholarship to help defray the cost of your education depending on factors such as your race, gender, ethnicity, or religion. Students of Hispanic heritage pursuing degrees at universities can receive scholarships ranging from $500 to $5,000 thanks to the Hispanic Scholarship Fund.
Essay
Scholarships are available from a wide variety of private and public organizations, and one of the requirements to apply for one is to submit an essay. In many cases, the organizations choose the winners based solely on the essays the applicants submit, rather than the applicants' overall grade point averages.
The Delete Cyberbullying Scholarship Award is a $1,000 grant made available by the organization Delete Cyberbullying, whose mission is to encourage respect and assist victims of cyberbullying. Students must submit an essay that is 500 words long and based on the given prompt to qualify.
Musical Talent
As you learn how to find college scholarships, you should also consider your music skills. If you are a talented musician, you may be able to receive financial assistance in the form of a scholarship from the institution that you attend or from a charitable organization. Scholarships are given out to vocalists, songwriters, and musicians who play instruments.
No matter their intended field of study, incoming students at Elizabethtown College can compete for a Music Performance Scholarship. Students must submit an audition, a video recording, or a live performance in person.
Unique Traits
You might be eligible for a special scholarship if you have a hobby, skill, or trait that sets you apart from others. Businesses and nonprofit organizations offer these scholarships. For instance, the Stuck at Prom Scholarship Contest is organized and run by the Duck Tape company. The applicants must create an outfit for the prom using Duck brand duct tape or crafting tape. The winners will each receive up to ten thousand dollars.
Finding funding for your education
Federal Student Aid
A good place to check in finding scholarships is the Federal Student Aid.Every student should fill out the Free Application for Federal Student Aid (FAFSA). Your application will be reviewed by the federal government, and based on their findings, they will let you know what types of financial assistance you are eligible for. Keep in mind that the majority of federal awards are given out based on need rather than merit.
BestColleges
If you are learning how to find college scholarships, you can consider checking out BestColleges. They have compiled comprehensive scholarship guides to assist you in conducting all of your research regarding possible sources of financial assistance in a single location.
On their scholarship pages, you'll find lists of available scholarships targeted toward students with particular demographics and academic interests. There are scholarships available, for instance, for students attending HBCUs and scholarships for undocumented students.
College Board
In addition to guiding students on how to get into college and providing a wide variety of resources for test preparation, such as books on the SAT and ACT, the College Board also operates a college scholarship search service that includes more than 2,200 different funding opportunities. Students can narrow their searches by providing more specific information about their demographic and/or academic backgrounds. Students can find scholarships that correspond with their particular qualifications and areas of interest as a result of this.
Fastweb
Since its founding in 1995, Fastweb has provided college students with a cost-free database of various scholarship and financial aid opportunities. Students can access a personalized scholarship matching service and advice regarding the Free Application for Federal Student Aid (FAFSA) and other federal assistance programs. In addition, Fastweb publishes articles on career planning and assists users in their search for internships.
CareerOneStop
CareerOneStop is an initiative of the United States Department of Labor that aims to assist individuals in their job search by providing them with the tools, information, and guidance they require. Additionally, there is a database on the website that contains over 8,000 different scholarship opportunities for undergraduate, graduate, vocational, and professional development programs. Users can search for available funding opportunities such as scholarships, fellowships, grants, prizes, and loans.
Scholarship America
Scholarship America is working hard to eliminate the obstacles that prevent students from gaining access to the financial aid they require to continue their education beyond high school. Up to this point, the organization has granted scholarships totaling $4.5 billion to 2.8 million recipients. Students can search for currently available scholarships and narrow their results by state.
Peterson's
Students interested in continuing their education after high school can take advantage of the college and test preparation offered by Peterson's. Visitors to Peterson's website can search through a directory that contains information on over 4,000 scholarship opportunities for college students.
In addition to that, the organization provides its very own scholarship. To be considered for the $2,500 "World's Easiest Scholarship," interested students need do nothing more than enter some basic information about themselves.
Unigo
One could also learn how to find college scholarships in Unigo. They maintain a database of millions of college scholarships and grants to connect students with financial aid opportunities. Simply creating an account and filling out a personal profile will allow you to search through a database of available scholarships that are tailored to your specific demographic and academic information. In addition, there are helpful categories available on this website, such as "easy scholarships" and "$10,000 scholarships."
Chegg
Chegg is a learning platform that puts students first and focuses on increasing the ROI of education. It is described as "putting students first." One component of this mission is providing access to a scholarship database with more than 25,000 different opportunities. High school students and college students can search for scholarship opportunities and find matches based on their personal and academic profiles.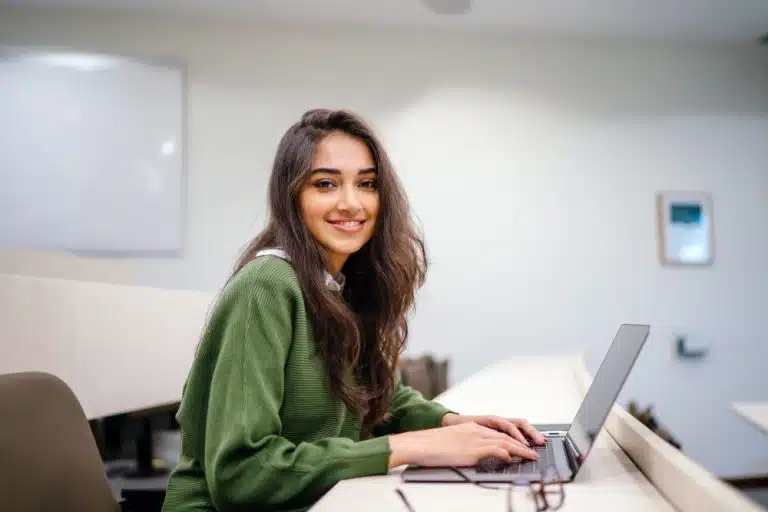 Cappex
Cappex is a platform that connects students to colleges; in addition to assisting students in finding colleges, it also assists them in searching for scholarships and aid opportunities. You can search for scholarships based on demographic criteria on this website. There are scholarships available for women, people of color, LGBTQ+ students, students from first-generation families, and Hispanic students.
Scholarships.com
Since 1998, this website has been assisting students in their search for financial aid for college. Students can learn how to find college scholarships that are suited to their situations by searching the Scholarships.com database, which contains millions of different scholarship opportunities. This resource also classifies scholarships according to their categories, such as awards for veterans, athletes, or students of Hispanic heritage.
Niche
Niche isn't just an educational resource; it also aims to assist people in determining where they belong, whether in a particular school or neighborhood. The website provides many different tools for students to use to find their niche in the world of higher education. One of these tools is a college scholarship search, which allows you to look for grants based on the type of study you intend to pursue or the demographic information you provide.
Now that you know how to find college scholarships, it is wise that you also prepare for your college admission. If you wish for guidance in your journey, AdmissionSight will help you through the competitive admissions process. With their team of top experts, you can surely get accepted to the top medical schools in the world. Set up an appointment today and get the best help getting into university.