How to Find Colleges to Apply to
How to find colleges to apply to? The process of selecting a college can feel overwhelming, especially when there are so many important choices to be made. The college that you attend will have an effect on the kind of education you receive, the people you come into contact with, and the opportunities that are available to you.
Even though it seems like a lot, don't worry about it! You can make this process easier on yourself by conducting extensive research on your own and then reaching out to others to determine if you are making the best choice for yourself.
This can be helpful whether you are trying to decide where to apply for college or are trying to choose between colleges to which you have been accepted.
It is important to take into consideration a variety of metrics when choosing a school in order to find the college that caters to your specific requirements and preferences the most.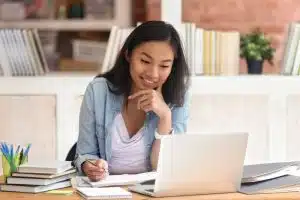 A metric is a measurement that is used to gauge the quality of an attribute and, in essence, tells you whether something is good or bad. Metrics can be broken down into several different categories.
For instance, if you are interested in determining whether or not it is worthwhile to watch a certain movie, you could read reviews of the film and count the number of stars awarded to it. When deciding on a college to attend, one can follow a similar sort of guiding principle.
In your search for the ideal educational institution for you, what metrics should you take into consideration? The following are some suggestions that can help you get started in the areas of academics, student life, and financial considerations.
Academic Life
The Acceptance Ratio
In how to find colleges to apply to, you should consider applying to schools that have either a higher or lower acceptance rate depending on how well you performed academically in high school and on the SAT. If you have a perfect academic record throughout your entire life, you have a much better chance of being accepted at one of the schools that has a lower admission rate.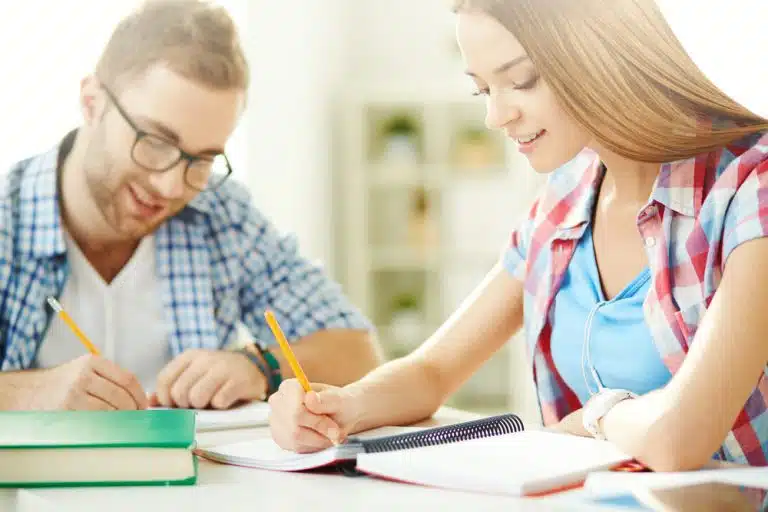 On the other hand, if you have a less than stellar academic history, you should make sure to submit your applications to a number of schools that have a higher rate of acceptance just in case.
The Rate of Graduation
It is unquestionably more important to graduate from college than to be accepted into the program. In the absence of successful completion of the program, what good is it to have been admitted in the first place? When selecting a college, it is important to take into consideration the graduation rate of the student body as a whole.
Freshmen Retention Rate
The freshmen retention rate is yet another metric that should be taken into consideration. This rate indicates what percentage of freshmen return for their sophomore year. A high retention rate indicates that students, on average, are pleased with the educational opportunities provided to them during their first year at the institution.
It also shows that very few students failed their freshman year, which is an essential year for students who are attempting to adjust to life at a university
The number of students to teachers on campus
Examine the student-to-faculty ratio very carefully if you are interested in or require one-on-one assistance from your instructors at the school you are attending.
School Size
Examine the total enrollment of the institution even if the ratio of students to teachers appears to be appropriate. This can have a significant impact on how at ease you feel and how well you integrate with the group.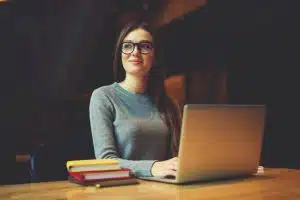 Some students may find that attending a large school is too overwhelming, while other students may find that attending a small school is not challenging enough. Do you prefer to be known to everyone on campus, or would you rather have a greater degree of privacy?
Options for Postgraduate and Professional Education
Investigate the percentage of students who go on to earn a second degree after graduating from a four-year college if you have high hopes of enrolling in a graduate or professional school after your undergraduate education, such as law school or medical school.
This metric provides you with some insights regarding the school's ability to adequately prepare students for furthering their education, as well as some insights regarding the likelihood that you will achieve your academic goals.
Employment Opportunities Upon Graduation
On how to find colleges to apply to, if you are concerned about finding work once you have completed your education, you should think about the percentage of students who are immediately hired after graduation.
Some educational institutions provide their students with outstanding job placement programs that not only assist them in making the transition from student to employee but also assist them in finding employment after they have graduated.
Curriculum
Various educational institutions incorporate a variety of courses and programs into their curricula. For instance, as a student majoring in Engineering, I was required to take a specific set of classes, with very little leeway for deviation other than my choice of electives.
Some other educational institutions, such as Brown University, have a curriculum that is more open than others, which gives students a great deal more leeway in terms of the classes that they enroll in.
The Availability of Classes
You will frequently come across advertisements for educational institutions that offer classes during the evenings and weekends. It is possible that you will need to select a school that offers those options in order to accommodate your schedule.
Individuals who are required to work full-time jobs but still want to further their education can do so by attending one of these types of schools. Getting a graduate degree can also be accomplished very successfully by attending classes online, during the evenings, or on the weekends (e.g. MBA business degree program)
The Caliber of the Teaching Staff
How to find colleges to apply to?, the teaching staff is a major factor to consider. Does it appear that the college's professors have a high level of expertise, or do the professors act more like amateurs? You need to study under highly educated professors who not only have experience teaching but also have skills that are applicable in the real world if you want to ensure that you are receiving the best education that is available to you.
For instance, a significant percentage of the teaching staff at Miami University in Ohio are graduates of Ivy League universities. There are a good number of professors at the university who also have training in the real world, and at least one professor of urban planning currently works for the local government. Students in his class came up with an idea for a project that was modeled after one the instructor had completed for the local government.
The Standard of the Academic Department
In addition to looking into the quality of the individual instructors, you should look into the quality of the department that specializes in your chosen field of study.
Educational Support Personnel
Attending an institution where you will be given the opportunity to work as a teaching assistant is essential if you intend to pursue a career in education either during graduate school or after graduation.
Possibilities to Pursue Your Education Abroad
Only a small percentage of students are able to take advantage of the extraordinary opportunity to pursue their education in another country.
If you are interested in attending a school in another country for your education, you should investigate the number of studies abroad programs provided by each institution as well as the locations visited during those programs.
Also, find out if the university provides financial aid to students who want to study in another country. When students are allowed to transfer credits from one institution to another, it makes it much simpler for them to attend classes at institutions located in other countries.
Accreditation
Part of how to find colleges to apply to is, Investigate the institution's level of accreditation. It is possible that in order to continue your education past the undergraduate level at a graduate or professional school, you will need to have completed your undergraduate work at an accredited school. Students who are enrolled in schools that have not been granted accreditation are ineligible for financial aid.
Accreditation is almost always a given for well-known educational institutions like universities and colleges. However, this is not always the case with online schools and schools that are not very large. Even if an online school has earned accreditation, prospective graduate schools and professional schools should be investigated to determine whether or not they recognize the accreditation.
Program of Instruction
While other aspects of student life, such as the size of the campus and its proximity to employment opportunities, are important considerations in how to find colleges to apply to, the most important factor in choosing a school is finding one that provides a field of study that aligns with your interests.
If you want to further your education in English, it's highly unlikely that you'll find all of the classes you require at a business school. Some educational institutions are renowned for the quality of their engineering programs, while others are recognized for having the best nursing programs in the country.
In addition how to finding colleges to apply to, some educational institutions offer conventional courses of study, in which pupils are required to go to lectures, produce written work, and demonstrate their knowledge in examinations. Other educational institutions, such as Reed College in Portland, Oregon, but more an emphasis on independent study as well as laboratory research carried out by smaller groups of students. Additionally, in order to graduate from Reed College, seniors are required to finish a thesis.
Student Life
Living on the College Campus
In how to find colleges to apply to, there are a variety of reasons why you should go to college, so in addition to the academics, there is also the student life to consider. For some young adults, this aspect of college may be just as important as academics. The majority of a student's life is spent within their dorm rooms, both during the day and at night.
Living with other students is required if you want to have an active social life while you are a student. If you want to participate in the student community and have a lot of friends, find a school that has a lot of people living on campus.
In addition, if you truly want to live on campus, you should check to see if there are any open spots in the dormitories. If you intend to attend school in a more populous city, the term "living on campus" may have a more loosely defined meaning. For instance, George Washington University in Washington, District of Columbia, has multiple residence halls located in different parts of the city.
Involvement in Greek Life and Activities
Students' social lives are significantly impacted by the presence of sororities and fraternities on campus. How to find colleges to apply to, some people consider finding a good roommate to be one of the most important aspects of their college experience.
If this describes you, you should make sure that you do not restrict your options by applying to schools that have a small number of students participating in Greek life. For instance, Harvard University does not have any sort of Greek life.
Location
In how to find colleges to apply to, it is highly likely that location is a consideration for each and every prospective student. If you want to find the best school for you without having to travel too far, you can use the mileage or the driving distance as your metric.
In addition, on how to find colleges to apply to, you will need to determine whether or not you prefer the hustle and bustle of a large city, or whether or not living in a rural area or a small town will be more suitable for you. Look for schools on the west coast or in the sunny southern states if you don't like the idea of spending a lot of time inside during the winter.
If obtaining a job after graduation is a concern of yours, you should make sure that the school you attend is located in close proximity to organizations that hire recent graduates. If you are interested in pursuing a career in investing, for instance, you will probably fare better attending a school located in New York City as opposed to a school located in Kansas.
Check to see if there are any opportunities for internships in the region if you intend to spend the summer in the same general vicinity as your school.
Dimensions of the Campus
In how to find colleges to apply to, it is important to take into consideration the size of the campus in addition to the location of the institution. Do you want to attend a school where you might have to walk from building to building or take trains or buses, in order to get to some of your classes? Or would you rather have a compact campus with buildings that are arranged in close proximity to one another?
These are vital questions pertaining to your way of life that have the potential to significantly influence your day-to-day activities as a student.
Meal Plans
Are there meal plans available for a reasonable price at the schools? Do the students take advantage of these plans and have a good time with the food? Is participation in the meal plan required? Students at metropolitan universities such as George Washington University are given the opportunity to open bank accounts necessary for the use of debit cards.
After that, the debit cards can be used in the campus dining halls as well as restaurants located all over Washington, District of Columbia. The school requires the students to have meal plans, but if they use their school ID card to pay for their meals at any of the venues on campus, they do not have to pay sales tax.
Extracurricular Activities
Think about the extracurricular activities that are available at a school, both in terms of the number and the variety of options. These pursuits may involve participation in religious organizations, volunteer groups, recreational sports, academic clubs, or volunteer organizations related to a specific field of study.
In how to find colleges to apply to, the greater the variety of student organizations that a college offers, the greater the possibility that you will locate one that meets your needs.
Taking Part in Athletic Activities
When thinking about college sports, there are many metrics to take into consideration, such as the percentage of student-athletes, the participation of fans, and team rankings. There is nothing quite like cramming yourself into a boisterous and spirited stadium with 90,000 of your closest friends every Saturday during the fall season.
Data on Risk and Safety
The number of reported incidents of danger is an essential indicator of campus life. How well are schoolchildren shielded from the dangers of crime? How many college police officers are there in comparison to the total number of students who are currently enrolled? When you go to a school, do you notice any signs that campus security is present?
A Life of Partying
Let's face it. Some students attend higher education with the intention of having fun while also pursuing their education. Check out the rankings on The Princeton Review if going to a school with a big party scene is important to you.
At the moment, Ohio University is ranked as having the best party scene of any university in the United States. There is always a good time to be had at Arizona State University, the University of Georgia, and the University of Wisconsin in Madison, among other universities.
Alumni Network
Consider the size of a school's alumni association if you hope to maintain ties to your fellow graduates no matter where life takes you. This is also a major factor to consider in how to find colleges to apply to. In the event that your life takes you all over the world, it will be comforting to know that you have connections no matter where you end up.
Additionally, a strong alumni network can help you find a job, and this network is essential in the job-hunting process for some great career fields, such as finance. Another benefit of having a strong alumni network is that it can help you find a job.
A robust alumni network is able to assist graduates in finding an apartment for rent in a new town, as well as provide guidance regarding where to live and where to eat when moving to a new city.
Demographics
In how to find colleges to apply to, the demographic information that schools routinely publish includes things like gender, race, and religion. If you already have a school in mind that you would like to attend, you won't need to do as much research to figure out which one would be the best option for you.
Transportation
Do educational institutions offer transportation not only within the campus itself but also to off-campus locations such as bookstores, apartments, and shopping centers? Think about the number of students who drive to school, as well as the prices and the amount of space that is available for parking on campus.
At some schools, finding parking can be an extremely difficult and time-consuming endeavor, which is a source of frustration for a great number of students. On some campuses, first-year students are not permitted to have cars on campus under any circumstances unless they have received prior authorization.
Spirituality
If it is very important to you to attend a school that shares your religious beliefs, you should research the schools that interest you in great detail to find out how involved they are with the spiritual lives of their students.
Students at some schools are required to sign agreements relating to their spirituality or to adhere to some kind of honor code. This code may stipulate that students refrain from drinking alcohol or make it a point to attend church on a regular basis, among other requirements.
The teaching staff at these educational institutions will be comprised of individuals who hold similar worldviews and adhere to a variety of similar religious tenets.
Even if you do not identify as religious and do not feel comfortable signing a morality agreement or adhering to an honor code, you might still be accepted into a school that places a strong emphasis on spirituality even if you do not feel comfortable doing so.
Financial Factors
Cost
Cost is probably an important metric for you, especially if you do not already have sizable savings account set aside for college expenses. Some prospective students may consider applying to more expensive schools, while for others, the ability to afford college without taking out loans is the most important factor. When determining the total cost of attending a school, be sure to factor in not only the cost of tuition but also the cost of room and board.
Financial Aid Qualification
In how to find colleges to apply to, some educational institutions are more likely than others to provide financial assistance to their students. If you are aware that you will require assistance in paying for college, look into educational institutions that cater to the requirements of students who are applying for financial aid.
If you anticipate having a need for financial assistance, give careful consideration to the various types of aid packages that are made available to currently enrolled students. The website of the educational institution may also contain information regarding the typical amount of financial assistance received by students as well as the percentage of students who are eligible for such assistance.
Also, take into account the number of students who are currently receiving financial aid in the form of college scholarships and grants, and investigate the various grant and scholarship opportunities available to schools.
Students Who Are Also Working
It is common for college students to hold jobs in addition to their studies; however, some educational institutions have a higher percentage of working students and encourage work more than others.
Work-study programs are offered by many schools to students who are in need of financial assistance; the jobs that are provided by the schools can be used as a supplement to grants and loans.
For instance, Berry College in Northwest Georgia is well-known for the high number of its students who are working, and the institution provides students with access to hundreds of different employment opportunities. On the other hand, there are schools that place an emphasis on education above all else and show no compassion for students who are also required to work.
The Cost of the Application
Application fees can quickly add up, especially if you plan to submit your information to a large number of different schools. If you have a limited amount of money to spend on the application process, you might want to reconsider applying to a school that charges a high application fee. This is especially true if the likelihood that the school will accept you and allow you to enroll there is low.
The Financial Obligation of the Graduate Class
The class of 2011 had a national average of $22,900 worth of debt when they graduated from high school. Be sure to take a look at the average amount of student loan debt that a particular school's graduates have racked up, even though this is a disheartening statistic.
Finding the right college can be challenging, but you can make the process easier on yourself by concentrating on the objectives you want to achieve during your time in higher education.
Instead of conducting an analysis of each of these metrics for each of the colleges on your list, you should simply select the metrics that are most important to you based on your requirements. You should expect it to take some of your time and effort, but in the end, you will have the satisfaction of knowing that you have selected the ideal college for you.
What are the Easiest Colleges to Get Into?
How to find colleges to apply to ? The college application process can be very stressful? Because you won't know whether or not you've been accepted until a significant amount of time has passed after you've sent in your application, it's a good idea to have some "safety schools" in your back pocket. If you were to apply to any of these colleges, it is highly likely that you would be accepted into at least one of them. The question that needs to be answered is, " What are the easiest colleges to get into?"
What Does it Mean to Say That a College Is "Easy to Get Into?"
Your personal situation and the application you submit will determine the meaning of the phrase "easy college to get into."
If you got a perfect score of 1600 on the SAT or a full score of 36 on the ACT, applying to most colleges won't be difficult for you. Colleges that have a high admission rate but relatively few requirements are going to be simple for students with grades that are below average to get into.
No matter what your individual circumstances are, having a list of safety schools as part of your college application strategy is essential. Because you do not want to enter your senior spring without any admission offers, it is essential to have a few schools in your back pocket where it is almost certain that you will be accepted.
First, let's take a look at the educational institutions in the United States that have the highest admission rates, which indicates that almost all of the people who apply to those schools are accepted.
After that, we will talk about schools that offer guaranteed admission, which means that if you satisfy their criteria, they will promise you a spot in their school no matter what.
At long last, we'll discuss educational institutions whose students typically score the lowest on the SAT or ACT. These schools are a safe bet for you to attend therefore if you have scores that are slightly below average on any of these examinations.
The Top 100 Colleges with the Highest Chances of Getting Accepted to Each One
The schools with admission rates of less than 10 percent are among those with the most competitive application processes. The percentage of students who are granted admission to Harvard, for instance, is only 3.43 percent. This indicates that only 34 students are accepted out of a total of 1000 applicants.
On the other hand, admission rates are close to one hundred percent at the colleges that are the least competitive. Therefore, if you submit an application, you will almost certainly be accepted. The following schools, in contrast to community colleges, which also have admission rates of one hundred percent, are typically affiliated with university systems administered by state governments.
| | | | |
| --- | --- | --- | --- |
| School | City | State | Admission Rate |
| Academy of Art University | San Francisco | CA | 100% |
| Boston Architectural College | Boston | MA | 100% |
| Broward College | Fort Lauderdale | FL | 100% |
| Cameron University | Lawton | OK | 100% |
| Dickinson State University | Dickinson | ND | 100% |
| Dixie State University | Saint George | UT | 100% |
| Glenville State College | Glenville | WV | 100% |
| Goddard College | Plainfield | VT | 100% |
| Granite State College | Concord | NH | 100% |
| Lake-Sumter State College | Leesburg | FL | 100% |
| Lake Washington Institute of Technology | Kirkland | WA | 100% |
| LeMoyne-Owen College | Memphis | TN | 100% |
| Lewis-Clark State College | Lewiston | ID | 100% |
| Maharishi International University | Fairfield | IA | |
| Mary Baldwin University | Staunton | VA | 100% |
| Montana State University — Billings | Billings | MT | 100% |
| Montana State University — Northern | Havre | MT | 100% |
| New England College | Henniker | NH | 100% |
| New School of Architecture and Design | San Diego | CA | 100% |
| Rochester College | Rochester Hills | MI | 100% |
| South Florida State College | Avon Park | FL | 100% |
| St. Petersburg College | St. Petersburg | FL | 100% |
| Thomas More College of Liberal Arts | Merrimack | NH | 100% |
| University of Maryland University College | Adelphi | MD | 100% |
| University of Pikeville | Pikeville | KY | 100% |
| University of Texas — El Paso | El Paso | TX | 100% |
| Utah Valley University | Orem | UT | 100% |
| Wayne State College | Wayne | NE | 100% |
| Wilmington University | New Castle | DE | 100% |
| Adams State University | Alamosa | CO | 99% |
| Black Hills State University | Spearfish | SD | 99% |
| Central Christian College | McPhearson | KS | 99% |
| La Roche University | Pittsburgh | PA | 99% |
| Martin Methodist College | Pulaski | TN | 99% |
| Milligan University | Milligan | TN | 99% |
| Naropa University | Boulder | CO | 9% |
| Northeastern State University | Talequah | OK | 99% |
| Shawnee State University | Portsmouth | OH | 99% |
| University of Maine—Ft. Kent | Ft. Kent | ME | 99% |
| University of Maine—Machias | Machias | ME | 99% |
| University of Maine—Presque Isle | Presque Isle | ME | 99% |
| Concordia University–St. Paul | St. Paul | MN | 98% |
| Covenant College | Lookout Mountain | GA | 98% |
| Eastern Oregon University | La Grande | OR | 98% |
| The Evergreen State College | Olympia | WA | 98% |
| National Louis University | Chicago | IL | 98% |
| Nyack College | Nyack | NY | 98% |
| Purdue University—Northwest | Hammond | IN | 98% |
| University of Mary | Bismark | ND | 98% |
| University of the Virgin Islands | St. Thomas | VI | 98% |
| Alabama State University | Montgomery | AL | 97% |
| Benedictine College | Atchison | KS | 97% |
| Bringham Young University — Idaho | Rexburg | ID | 97% |
| California University of Pennsylvania | California | PA | 97% |
| Columbia College | Columbia | SC | 97% |
| Mississippi University for Women | Columbus | MS | 97% |
| Oregon Tech | Klamath Falls | OR | 97% |
| University of Providence | Great Falls | MT | 97% |
| Warner Pacific University | Portland | OR | 97% |
| Wayland Baptist University | Plainview | TX | 97% |
| Western Kentucky University | Bowling Green | KY | 97% |
| Bennett College | Greensboro | NC | 96% |
| Blue Mountain College | Blue Mountain | MS | 96% |
| Brewton-Parker College | Mount Vernon | GA | 96% |
| Eastern Washington University | Cheney | WA | 96% |
| Grambling State College | Grambling | LA | 96% |
| Grand View University | Des Moines | IA | 96% |
| Lancaster Bible College | Lancaster | PA | 96% |
| Life Pacific College | San Dimas | CA | 96% |
| Louisiana State University—Shreveport | Shreveport | LA | 96% |
| Pittsburg State University | Pittsburg | KS | 96% |
| Portland State University | Portland | OR | 96% |
| Saint Martin's University | Lacey | WI | 96% |
| Sheperd University | Sheperdstown | WV | 96% |
| Spalding University | Louisville | KY | 96% |
| Sweet Briar College | Sweet Briar | VA | 96% |
| University of Kentucky | Lexington | KY | 96% |
| University of Saint Francis | Fort Wayne | IN | 96% |
| University of Wyoming | Laramie | WY | 96% |
| Arkansas Tech University | Russellville | AR | 95% |
| Chestnut Hill College | Philadelphia | PA | 96% |
| Neumann University | Aston | PA | 96% |
| Northwest Nazarene University | Nampa | ID | 96% |
| Sterling College | Craftsbury Common | VT | 96% |
| University of the West | Rosemead | CA | 96% |
| Arkansas Tech University | Russellville | AR | 95% |
| Austin Peay State University | Clarksville | TN | 95% |
| Bethany College | Bethany | WV | 95% |
| Gwynedd Mercy University | Gwynedd Valley | PA | 95% |
| Lindsey Wilson College | Columbia | KY | 95% |
| Lock Haven University of Pennsylvania | Lock Haven | PA | 95% |
| Mount Aloysius College | Cresson | PA | 95% |
| Prescott College | Prescott | AZ | 95% |
| Trinity Washington University | Washington, DC | DC | 95% |
| University of Toledo | Toledo | OH | 95% |
| University of Wisconsin—Milwaukee | Milwaukee | WI | 95% |
Colleges Where You are Assured of Acceptance
If you meet the academic requirements of certain colleges, the admissions office may simply let you in without further review under their policies. In most cases, the institution will require a minimum grade point average as well as a minimum SAT/ACT score. If you go above and beyond these requirements, you'll be accepted.
But how is this school different from those that have an acceptance rate of one hundred percent?
Schools that offer guaranteed admission are typically more selective when compared to other schools for the overall population. For instance, although the University of Texas has an acceptance rate of 36% overall, if you are a resident of the state of Texas and finished in the top 6% of your high school class, you will be granted automatic admission.
Because of this, admission to these schools is much more difficult (and they typically have better reputations) than it is at the schools listed above that accept every applicant. If you meet the requirements, your best options for secure schools are these.
Each school has its own set of requirements, but we've done the legwork of compiling all of the schools' information into a single list for your convenience.
Arizona State University
California State University
Central Washington University
Florida Public Universities
Kansas State University
Middle Tennessee State University
Mississippi State University
Missouri State University
Montana State University
North Dakota State University
Oklahoma State University
South Dakota School of Mines and Technology
Southern Illinois University
Texas A&M University
Truman State University
Tulane University
University of Arizona
University of Colorado
University of Houston
University of Iowa
University of Kansas
University of Mississippi
University of Nevada
University of Southern Mississippi
University of St. Francis
University of Texas
University of Wyoming
Washington State University
If you only apply to one, consider applying to the one that offers you the least competition for admission.
Universities and Colleges with the Lowest Average SAT and ACT Scores
A few schools, in addition to the ones that have been mentioned above, have extremely low SAT/ACT score averages. If your score is higher than the average, there is a good chance that you will be accepted. As a direct consequence of this, the list that follows contains some of the colleges that are simple to enroll in.
Although some of these schools have already been mentioned in the previous section, here we will present the middle 50 percent (average range) of SAT/ACT scores. The lower score refers to the 25th percentile, while the higher score refers to the 75th percentile.
| | | |
| --- | --- | --- |
| School | SAT Middle 50% | ACT Middle 50% |
| Wiley College | 640-1020 | Avg = 16 |
| Central State University | 710-880 | 14-18 |
| Bethune-Cookman University | 710-880 | 15-17 |
| Jarvis Christian College | 720-880 | 13-17 |
| CUNY Medgar Evers College | 730-910 | 13-16 |
| Rust College | 730-890 | 13-17 |
| Paul Quinn College | 730-950 | 14-17 |
| Paine College | 740-930 | 14-18 |
| Livingstone College | 750-930 | 13-16 |
| Shaw University | 763-935 | 13-16 |
| Pine Manor College | 770-970 | 13-18 |
| Cheyney University of Pennsylvania | 770-1030 | 15-21 |
| Virginia Union University | 780-970 | 13-19 |
| College of St. Elizabeth | 790-980 | 14-18 |
| University of Louisiana at Monroe | 800-880 | 20-25 |
| Chowan University | 810-1000 | 14-18 |
| Kentucky State University | 810-990 | 17-21 |
| Texas Southern University | 810-990 | 15-18 |
| Wesley College | 810-1030 | 16-23 |
| Trinity College of Florida | 820-1020 | 16-19 |
| University of Missouri — Kansas City | 820-1010 | 21-28 |
| Hillsdale Free Will Baptist College | 830-1030 | Avg = 20 |
| Sul Ross State University | 830-1010 | 15-20 |
| Elizabeth City State University | 840-1010 | 16-21 |
| Huston-Tillotson University | 840-1050 | 16-20 |
| Savannah State University | 840-1000 | 16-19 |
| SUNY Cobleskill | 840-1070 | 20-24 |
| Calumet College of St. Joseph | 850-1090 | 15-21 |
| Post University | 850-1100 | 17-21 |
| Virginia State University | 850-1020 | 15-19 |
| Fayetteville State University | 860-1010 | 16-20 |
| University of Arkansas at Pine Bluff | 860-1070 | 16-20 |
| Lincoln Christian University | 880-1050 | 17-24 |
| Grand View University | 890-1150 | 18-23 |
| Kentucky Christian University | 900-1140 | 18-23 |
| Clark Atlanta University | 910-1070 | 17-22 |
| Northern State University | 910-1140 | 19-24 |
| Marietta College | 920-1220 | 20-25 |
| Missouri Valley College | 920-1230 | 17-26 |
| Texas A&M University — Kingsville | 940-1130 | 17-22 |
| Albertus Magnus College | 950-1050 | 19-29 |
Even if you currently believe that you do not have a good chance of getting into college, you should still make every effort to improve your score on either the SAT or the ACT. Increasing your SAT score by 120 points or your ACT score by 3 points will result in a dramatic improvement in the quality of the schools to which you have admission. This may have a significant bearing on the amount of money you make after you graduate.
Now if you're looking for guidance in getting entry into one of the elite universities in the country? We've got you covered! At AdmissionSight, we have over 10 years of experience guiding students through the competitive admissions process.
AdmissionSight will assist you throughout the entirety of the college admissions process in order to increase your chances of gaining entry into your dream school.