How to Get into Notre Dame University
Located near South Bend, Indiana, Notre Dame University is one of the top schools in the nation. A combination of excellent academics, an absolutely beautiful campus, and Division I athletics, makes Notre Dame a great choice for students who have put in the hard work in high school. But gaining admission to Notre Dame can be quite difficult.
You will need to have the right combination of test scores, grades, and extracurricular activities if you want to be a strong contender. In this post, we're going to discuss everything you need to know before you apply to Notre Dame in order to give yourself the best possible chance of getting in. So, let's talk about how to get into Notre Dame University.
How hard is it to get into Notre Dame?
Like many competitive schools, Notre Dame University has become even more selective in the last few years. Students putting off college because of the pandemic has significantly increased the number of applications that many schools receive, but all of these students are competing for the same number of spots in the freshman class. Three years ago, Notre Dame had an acceptance rate of 19%, which is already very low. Currently, Notre Dame has an acceptance rate of 15%.
For the class of 2026, Notre Dame had a total of 26,506 undergraduate applications. They ended up admitting just 3,412 applicants, which shows just how selective Notre Dame has become. As is the case with most selective schools, applying early gives you an advantage if you know that Notre Dame is your number one school.
When it comes to applying to Notre Dame, there are a number of factors to consider. First, is whether you plan to apply early decision or regular decision. For students who know that Notre Dame is their first choice, applying early decision gives you a significant advantage because the acceptance rate for early decision is around 21% versus their cumulative acceptance rate of 19%. The bottom line is that if you are sure that Notre Dame is the school for you, apply early.
What does Notre Dame expect from their applicants?
In order to give you the best information about how to get into Notre Dame, we're going to break this down into the different criteria that Notre Dame considers when they look at your application. Notre Dame states that there are a number of factors that they consider very important, while other factors are considered as part of the application process but are not as influential.
Notre Dame summarizes their application philosophy thusly: "Notre Dame seeks to enroll the creative intellectual, the bold and the ethical, the relentless seekers of social justice. We believe a strong education goes beyond simply gaining intellect. It's your path to wisdom, the development of your sense of self, and your quest to lead a life with passion and purpose."
So, you might be wondering how Notre Dame evaluates these qualities. The key to demonstrating that you are the type of student that Notre Dame is looking for, you will need to weave these concepts into your personal statement and supplemental essay.
GPA
World-renowned as one of the top 20 research institutions in the nation, Notre Dame has only been getting more difficult to get into, and because of this, you need to make sure your application is as good as possible. Notre Dame doesn't have specific benchmarks that applicants must satisfy, but in order to be competitive, you will need an excellent GPA and test scores, along with a number of other criteria.
Notre Dame doesn't publish the average GPA of their admitted applicants, but it's safe to say that having a GPA of 4.0 or better is necessary. If your GPA isn't above 4.0, you will need to look for ways to make up for this in other parts of your application.
In order to maintain a GPA above 4.0, you will likely need to take a rigorous course load in high school including AP, IB, and honors classes. Getting excellent grades in these courses allows you to present Notre Dame with an impressive GPA, but it does something else as well. The first factor that Notre Dame considers to be "very important" is class rigor.
Essentially, Notre Dame want to know that you have challenged yourself in high school. This demonstrates academic integrity as well as intellectual curiosity. Notre Dame wants to admit students who will go above and beyond in their studies and taking challenging courses in high school shows that you intend to challenge yourself in college as well.
Many colleges are impressed with students who show significant improvement in their grades over their high school career, but highly-selective schools like Notre Dame want to see that you've been committed to academic excellence throughout your entire high school career. Part of the reason for this is they want to see that you value hard work, but they also want students who show sincere intellectual curiosity. Taking more rigorous courses shows that you want to challenge yourself as a student, and this is the kind of motivation they are looking for.
Test scores
Standardized test scores were an optional part of the Notre Dame application during the 2022-2023 application cycle due to the pandemic, but this may change in the future. With this in mind, you need to be conscious about how to prepare for the SATs or ACTs in order to score as highly as possible. Typically, accepted Notre Dame applicants had an average of 1400 to 1550 on the SAT and 32 to 35 on the ACT.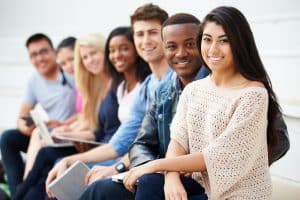 There is a common misconception that you need a specific score in order to ensure admission to a top school. But at Notre Dame 1475 was the average score, meaning some students scored lower and some students scored higher. Obviously, your test scores aren't the only criteria by which you are judged but applying with a lower score typically means you will need to make up for it somewhere else on your application.
Extracurricular activities
Top colleges these days want well-rounded students who have an active life outside of the classroom. But they also want to know what you've been doing with this time. One of the keys is to have extracurricular activities that demonstrate your leadership skills and commitment to your community.
When it comes to your particular extracurricular activities, schools care less about what you did than how you did it. If you took part in community service activities, did you take the initiative to spearhead new projects or ideas? If you spent much of your time outside of school working a part-time job, what lessons did you learn, and how did you make the most of your time at work?
If you participated in sports, were you a leader on and off the field for your fellow players? Maybe you took it upon yourself to start a social justice club at school or you found a way to solve a specific problem in your community. Regardless of how you've spent your time, the goal is to show Notre Dame that you grew both personally and intellectually.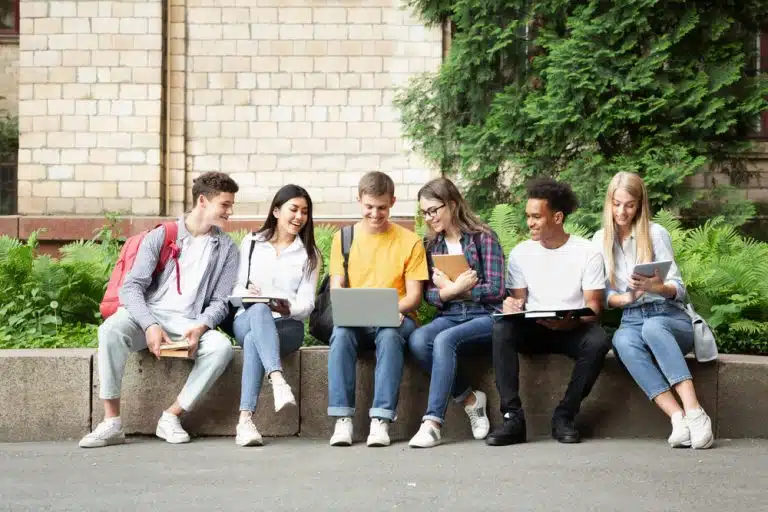 Some students are laser focused on their favorite field of study, and they use their time outside the classroom to dig even deeper into their academic passions. And just because these pursuits were academic, it doesn't mean they don't qualify as extracurricular.
Perhaps you spent the summer exploring your passion for Geology by spending a month at working in Moab National Park with researchers. Or you have used your passion for the environment to research new electric vehicle technology. Regardless of your particular passion, Notre Dame wants to see how your activities contributed to your growth and personal integrity.
Academic research
While having participated in academic research is not a requirement for admission to Notre Dame, many of their accepted students have taken part in at least some form of academic research while in high school. Because Notre Dame is known at one of the top research facilities in the world, many of their academic programs involve some form of research, and their various departments have a number of different research opportunities.
According to Notre Dame: "Academic inquiry and self-discovery go hand-in-hand. We encourage you to ask the big questions: What are my values? How can my passions contribute to the greater good? What is my calling?"
Like many acclaimed research institutions, Notre Dame offers their students a variety of research resources including the Digital Visualization Theater, Center for Research Computing, and the Turbomachinery Laboratory.
What does Notre Dame look for?
In addition to the standard criteria like high school transcripts, test scores, and extracurricular activities, Notre Dame is looking for students who demonstrate a high level of academic curiosity. When writing about your extracurricular activities, the key is to convey that these are not merely activities in which you have been involved.
Notre Dame is looking for passion. According to Notre Dame: "World-class pianists. Well-rounded senior class leaders. Dedicated artists. Our most competitive applicants are more than just students—they are creative intellectuals, passionate people with multiple interests. Above all else, they are involved—in the classroom, in the community, and in the relentless pursuit of truth."
So, when it comes to what Notre Dame is looking for, the main factors are academic passions, and how you apply these passions to your real-world experience.
Personal statement/supplemental essays
Top schools want to see more from students than just numbers on a transcript. Schools like Notre Dame want to know how you think and how you express yourself. Numbers on a transcript don't tell a school how your mind works, so making the most of your personal statement and supplemental essays is a vitally important part of your application.
Schools like Notre Dame get plenty of applications from students who have excellent grades and test scores. So, in order to make it through the application process, you need to set yourself apart from the crowd. Notre Dame is looking for intelligent, hardworking students, but they're also looking for interesting people. In order to build an extraordinary student body, Notre Dame needs to know how their applicants approach the world and the experiences that have shaped them. This is the purpose of your essays.
The current Notre Dame supplemental essays allow you to choose from four different essay prompts, but regardless of which one you choose, the key is to demonstrate your unique voice and perspective. Notre Dame doesn't want an academic essay. They want to "get to know you" as a real person. And they also want to know what excites you about the idea of attending Notre Dame, specifically. For this essay, it's important to do your research and understand exactly what Notre Dame has to offer.
Letters of recommendation
One of your most valuable tools is your letter of recommendation. This allows Notre Dame to see you from someone else's perspective. Because of this, it's vitally important that you choose people who know you in a variety of different ways.
The teacher who gave you an A in their class isn't a great resource if that's all they know about you. But the teacher who mentored you or guided you through challenges in your studies will know you as a student and as a person. Notre Dame currently requires one letter of recommendation from your school counselor and one letters from a teacher in core subjects. You may also submit a letter from someone outside of school, like a mentor or employer.
Notre Dame uses eight main factors when considering your application: the academic rigor you have chosen in high school, your GPA, test scores, essay, letters of recommendation, extracurricular activities, talent, and personal qualities. But they also consider your interview, whether you are a first-generation college student, legacy, geographic residence, state residence, religious affiliation, racial/ethnic status, work experience, and volunteer work.
Additional materials/supplements
While additional materials are not required as part of your application, Notre Dame does allow for certain students to submit additional materials. "If you intend to pursue a first or second major in the Department of Art, Department of Design, or the School of Architecture, applicants are welcome to submit examples of talent in a creative portfolio. Additionally, the Department of Music invites any applicant, regardless of intended major, to submit talent samples (video examples required.)"
A holistic approach to admissions
Like many schools, Notre Dame uses a "holistic approach" to their admissions process. This means looking at the whole student rather than just grades and test scores. This means the Notre Dame undergraduate admissions office will look at your life circumstances in addition to your transcripts and test scores.
Universities know that some students come from backgrounds that offered fewer opportunities, while others may have faced unique challenges, and some simply have extraordinary gifts that schools find attractive. The bottom line is that there is no simple answer to how to get into Notre Dame University. Instead, your goal as an applicant is to highlight what makes you a strong, unique candidate.
Because Notre Dame is such a selective school, you may have a lot of questions about the application process, and whether your application meets their criteria. At AdmissionSight we have many years of experience guiding students through the college admissions process in order to give them the best possible chance of getting in. Our counselors know what college admissions officers want to see, and they can help tailor your application to make it as competitive as possible. You've already done the hard work of excelling in your studies. AdmissionSight can help you get across the finish line