How to Groom Your Kid for Harvard University Admission
Harvard University is widely regarded as the most prestigious school in the entire Ivy League, making it one of the best colleges in the world. Although achieving this high level of education isn't easy, as a parent, you want the absolute best for your child. In terms of education, the eight schools comprising the Ivy League are the very best. They come with a wide variety of resources and provide students with both academic and professional opportunities. Here, we'll cover some Harvard university admission tips for parents to help dispel any myths, clear the air, and give Harvard university admission tips for parents.
Why is Harvard University so selective?
One look at Harvard University's acceptance rate of 4.6% is enough to make any student or parent second-guess their intentions. Is it really worth going through all of this effort? What happens if I don't end up getting accepted? What really are my chances of getting in given my academic performance? How many other students applying at the same are more qualified than I am?
All of these are common questions and concerns that all Harvard University applicants share. It's important to keep in mind that Harvard is one of the top Ivy League schools. Although most colleges have higher acceptance rates, Ivies are notoriously more selective.
Given Harvard's reputation as one of the best schools in the country, some of the brightest minds from around the country flood this university's admissions office with applications every year. In fact, tens of thousands of students from around the country and the globe submit applications in hopes of being accepted into this highly esteemed university.
Given the limited number of spots available, Harvard University has to be incredibly selective with who is admitted and who gets rejected. The sheer caliber of talent applying also hikes up the competitiveness of the application process.
Although it's never fun to see that the school of your dreams only accepts four to five out of every 100 students that apply, this selectivity comes with the territory of applying to Ivy League schools.
Instead of seeing this as an obstacle or a challenge, you should see it as an opportunity to show why you deserve to attend this world-class university. At AdmissionSight, we've helped countless students greatly improve their chances of getting into top-tier universities, like Harvard, with great success. Trust us. We know the process can be daunting. But, with the right strategy, it's very possible.
What makes Harvard University different than other Ivy League schools?
As a parent, you're looking for the very best in educational opportunities and offerings for your child. With the Ivy League being regarded as the best group of schools in the country, you might be wondering if there's any difference between each of the eight schools included in this group.
In other words, is there a difference between an education from Harvard and an education from Columbia? After all, if you're only interested in having your child receive top-tier academic opportunities, wouldn't any of these universities suffice? While there's some truth to what you're thinking, it's more complicated than you might imagine.
Even among the country's best universities, there are still some important differences to take into account. Just because an Ivy League school has excellent offerings, it doesn't have to follow that these offerings are a great fit for your child.
You see, each Ivy League school has unique specialties and characteristics that make them better suited for some students and not others, no matter how objectively awesome their academic offerings might be. For this reason, it's critical to not only take your own child's personal interests, strengths and goals into account but you should also consider how each school is unique.
Here, we'll briefly take a look at some ways in which Harvard University is different than other Ivy League schools to give you a better idea of why someone might choose this school over the other, equally-as-impressive options that are available.
It's the oldest Ivy League school. Once you step foot on the Harvard University campus, you'll feel like you just walked out of a time machine. The historical architecture throughout this campus isn't a modern design trying to bring about an older feel. In fact, most of it is original architecture. Founded in the early 1600s, Harvard University is the oldest university among the Ivy League and in the entire country. This rich history not only speaks to Harvard's world-class academic opportunities but also proves how dedicated the school is to always developing, innovating, and improving.
It has the largest endowment. An endowment is the amount of money universities receive from both individual and organizational donors. In a sense, the endowment is a measurement of the resources universities have to pull from. Given that Harvard University has the largest endowment of any college in the country, it stands to reason that it has some of the best resources. This is seen especially in their generous financial aid that seeks to help eligible students attend the university no matter their families' financial standings.
It attracts some of the best professors. Another major difference that Harvard University enjoys over other Ivy League schools is its reputation. It's often considered among the top three schools in the country. This reputation attracts some of the best professors which further increases the value of the school like a positive feedback loop. With some of the best professors available teaching at Harvard, you can rest assured that the courses being taught are just as high quality.
10 tips to improve your child's chances of getting into Harvard
Now that you have a little background on what makes Harvard University unique and why it has such a selective acceptance rate, we can now turn our efforts towards actually improving your child's chances of getting into such a prestigious university. Although there are numerous strategies you can take and methods you can leverage, we've boiled it down to 10 concrete, actionable, and critical steps that parents can take.
1. Make sure your child is on-board with the chosen university.
As a parent who cares deeply about your child's future success, it's easy to get carried away. While there's some truth to the cliche that it's never too early to start preparing for college, you can't forget about the most important piece of the puzzle: your child. Before setting your sights on one college exclusively, it's imperative to make sure your kid is in agreement.
After all, what would be the point of putting in years and years of effort and investments towards helping your kid attend a college in which they have no interest in going? There wouldn't be any. While you should definitely share your opinions and help your child make the best decision possible, getting their input is crucial.
2. Don't rule out other options.
Even if you and your child are able to come to an agreement over Harvard University, you don't want to totally rule out any other options. There's a balance to be struck between keeping too many options open and stretching your efforts too thin and only focusing on one school to the point where you don't consider any alternatives.
You can hold Harvard University as your number one priority while putting a lot of effort towards it while also acknowledging the fact that acceptance isn't a guarantee. Having other options open will make it easier to pivot if things don't go your way during the application process.
3. Learn more about the university.
Harvard University is one of the top-rated universities in the entire world. As a parent, this might be enough for you to already encourage your child to consider attending. However, it's still important for both parents and students to learn as much as possible about Harvard University before making any decisions.
Just because Harvard is an excellent school, that doesn't necessarily mean it's a good match for your child. We always advise parents and students to start their research by browsing the official Harvard University website. You can also contact its admissions staff to ask specific questions about the school and its offerings.
4. Visit the university.
Once you have a better understanding of Harvard University, you might want to consider actually attending the school in-person. If your child is too young, it would still be fruitful to take a tour alone. However, when your child is old enough, even if you've visited before, it's a great idea to visit Harvard to get an even better feel of what the school is like.
You'll see the campus, its classrooms, dorms, and much more. This visit will give you and your child a good glimpse of daily life in Harvard while providing you with some detailed insight into the comings and goings of the university.
5. Contact alumni.
Ivy League schools are known for their well-connected and strong alumni networks. Attending one of the best and most challenging universities in the world instills within graduates a certain sense of pride and camaraderie. Fortunately, this connection even applies to students who are thinking of attending Harvard.
Former graduates will more than likely be willing to discuss with you and your child about the university and answer any burning questions you might have. In order to connect with a Harvard graduate, you can reach out to the school itself. You might even consider asking your own network of friends, family, and coworkers to see if they know anyone.
6. Start early.
Timing is incredibly sensitive when it comes to applying to Harvard University. As a result, one of the best Harvard University admission tips for parents is to get started as early as possible.
While sophomore or junior year of high school is widely regarded as a great time to start thinking about the best ways to prepare for college, some parents even begin their planning while their child is in grade school through pre-high school consultation.
The quicker you start preparing your child for attending Harvard University, the easier it'll be to fulfill all of the requirements to put them in the best position to get admitted.
7. Choose courses carefully.
High school courses are an important part of the conversation for those wondering how to get into Harvard University. Admissions officers aren't only interested in final course grades and GPAs. They're also interested in the types of courses that applicants took in high school. As a result, it's important to choose classes carefully and diligently.
Advanced Placement (AP) and honors courses are great because they illustrate a student's ability to handle collegiate-level material. It's also important to encourage your child to take courses specific to their academic interest.
8. Sign up for extracurriculars.
While high school courses are incredibly important to increasing your child's chances of getting into Harvard University, you don't want to forget about extracurriculars either. Harvard, like most Ivy Leagues, takes a holistic approach to admissions. In other words, they look at a wide variety of components even non-academic activities.
Although there's no right or wrong choice when it comes to choosing clubs, teams, or other extracurricular activities, you'll want to encourage your child to choose only a few. Trying to participate in too many activities not only detracts from a student's performance but also comes off as indecisive to admissions officers.
9. Prep for the SAT/ACT
Of all the secrets of getting your kid into the Ivy League, perhaps the least exciting for both parents and students is acing the SAT and ACT. These two tests are the gold-standard standardized tests that have been used by college admissions committees for decades to determine a student's academic ability at the collegiate level.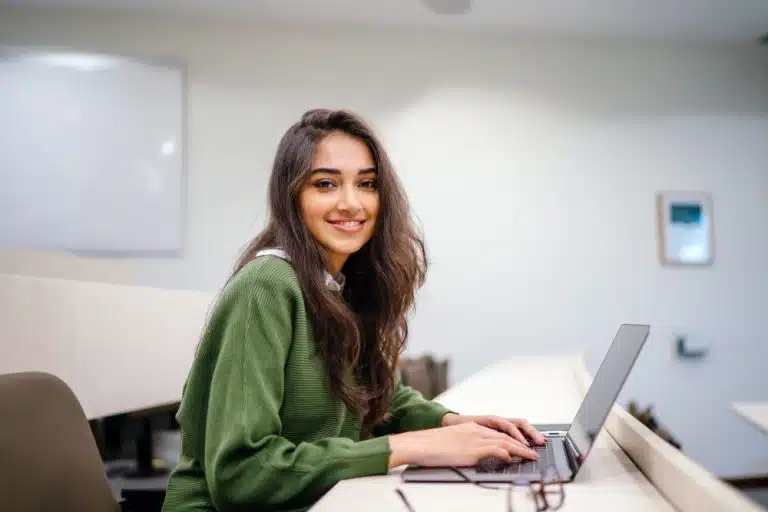 They're used as an objective benchmark to help colleges assess your skills with information outside of your high school performance. In order to impress Harvard University admissions officers, you'll need to score as high as possible on both tests. We advise students to take sufficient time preparing for these exams, in addition, to take them more than once. However, taking them too many times can reflect poorly on your application.
10. Practice your supplemental essays.
Every year, Harvard University releases a set of supplemental essays that applicants have to answer in addition to filling out the standard application. While the latter focuses on specific information such as the courses you've taken, grades you've earned, extracurriculars in which you've participated, and more, the former is more open-ended. In fact, the supplemental essays are designed to help give admissions officers a better idea of who you are, what your goals are, and what makes you unique.
To help your child prepare for Harvard University, you can have them practice responding to similar prompts. You can find essays online from previous years to use as practice questions. This not only helps you and your child get a better idea of what Harvard prompts are like, but it also improves your kid's writing abilities. Sophomore or junior year of high school is a good time to start preparing for the supplemental prompts.
You don't have to do it alone
If you're looking for endless expert tips for getting your kid into college – especially an Ivy League university – working with an admissions counselor is a fantastic idea. These professionals are well-versed in the college admissions process and offer personalized services to help your child get into the university of their dreams.
AdmissionSight is one such specialist with years of experience helping students improve their chances of gaining admittance to some of the best colleges in the country.
Not sure what your child should study in high school? No problem. We can recommend the best courses to take with our pre-high school consultation. What about extracurricular planning? We've got you covered there too.
We know what non-academic clubs, programs, and activities can help position your child for success. At AdmissionSight, we make sure to custom-tailor our services to take each student's personal strengths and goals into account. Feel free to reach out to us for a free consultation.