How To Know What To Major In
Why is it important to be careful in choosing a major?
Choosing a major is a critical decision that can greatly impact an individual's future career and financial stability. Choosing a major that aligns with one's interests, strengths, and values is important to increase the likelihood of success and job satisfaction. For that reason, one must learn how to know what to major in.
Additionally, the demand and earning potential in a particular field can vary greatly, so it's important to research the job outlook and salary expectations before making a decision. Ultimately, choosing a major can have long-term consequences, so it's crucial to carefully consider all options and seek advice from trusted sources before making a final decision.
Steps to picking a major
1. What do you like?
When picking a major, the first thing you should think about is what you enjoy doing. When you graduate high school, you will have sufficient knowledge and experience from your studies to determine whether or not you are interested in pursuing a certain line of work when you leave school.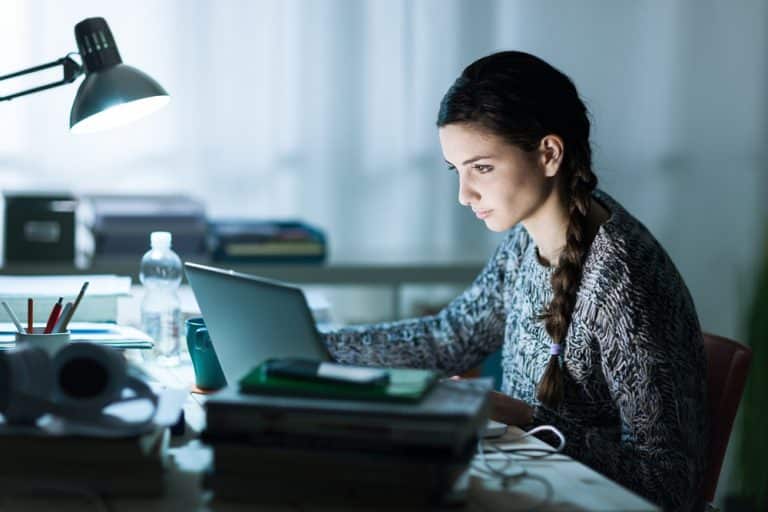 One thing you can do is create a list of ten things that you adore. Making a list of the activities you enjoy performing, whether inside or outside of the classroom, is a fantastic approach to gaining insight into the range of options available to you. Consider pursuing a degree in graphic design if you enjoy creating art and drawings and are interested in technology. Investigate earning a degree in international business if you are interested in both doing business and traveling.
It is also wise that you create a list of your advantages and disadvantages. Learning about your strengths and areas for improvement will help you decide what kind of academic concentration to pursue. For instance, if you don't particularly enjoy talking in front of people, you should probably steer clear of degrees that could lead to occupations such as being a news anchor or spokesperson.
As you learn how to know what to major in, you also have the opportunity to improve upon your areas of weakness while in college. Take a speech lesson if you feel you need to improve your ability to communicate in public.
2. What are some of your professional aspirations?
It is important to think about your objectives and future career, as well as how simple or difficult it would be to get employment now that you have a better understanding of what interests you and prospective career paths are available to you.
Suppose you already have a clear idea of the work you want to do in the future. In that case, you should choose your academic concentration or degree program well in advance—possibly even before you apply to colleges.
It is also beneficial to get an idea of the level of education required to work in the industry that piques your interest. The more you know about these, the better you will understand how to know what to major in. A brief rundown of the various college degrees is as follows:
Associate Degree: The associate of arts (AA) or associate of science (AS) degree, which both take two years to complete. After earning this credential, some students continue their education at a four-year college or university, while others immediately enter the workforce. Associate degrees can be obtained at two-year universities, such as community colleges and career colleges, as well as at select four-year colleges.
Bachelor's Degree: To earn this degree, you must attend a college program that is either four or five years long. The majority of students graduate with either a Bachelor of Arts (BA) or Bachelor of Science (BS) degree. You also have the option of going for a bachelor of fine arts or a bachelor of architecture degree.
Joint Degree: If students combine their studies at the undergraduate and graduate levels, they can complete the requirements for both degrees in a shorter amount of time. A student who follows this path may submit an application to a graduate program while still enrolled as an undergraduate. They may begin their graduate studies during their senior year of college.
Graduate Degree: After obtaining a bachelor's degree, students can continue their education by pursuing graduate degrees, often known as "advanced degrees." Master of Arts (MA) and Master of Science (MS) degrees are two examples (MS). In most cases, a master's degree is awarded to the student after two years of study. Students must put in at least four years of full-time study to earn a doctoral degree, such as a PhD.
3. Consult with several pros and advisors.
Your school counselor is the most reliable person you turn to for guidance regarding college. They have assisted many students in the past who were in the same position as you are currently in. You can learn more about the different college majors and available programs from your school counselor. As you learn how to know what to major in, you should consider asking a guidance counselor the following five questions:
Are any college fairs held at this school or in the surrounding area?
Would it be possible for you to put me in touch with recent college graduates who attended one of the schools on my desired list?
Which supplemental classes would you recommend I take?
Do you have any resources that could assist me in getting started in my career exploration?
Do you have any meetings planned for the preparation of your college application?
You might also try getting in touch with people who are already established in the industry that interests you. They will be able to discuss with you how they went from college to where they are today in their careers. Whether they are your parents, guardians, other members of your family, or persons with whom you engage in your professional life, schedule a time to interview them. Make sure you have a list of questions ready to ask before you go.
What to avoid in choosing a major?
1. Deciding to prioritize safety
Suppose you wish to pursue something that doesn't necessarily guarantee a career in the future. In that case, most of the authority figures in your life will undoubtedly urge you to think about something more "secure." They presumably mean well; they don't want you to wind up asking for money on the side of the street, but the reality is that no college major guarantees a career. In other words, they don't want you to end up in a situation where you have to beg for money.
You should consider that there are more jobs available in some fields and some fields pay higher than others, but choosing your college major based on the fact that you have a better chance of making money is not a good idea. There are more jobs available in some fields, and there are fields pay higher than others.
Choose a concentration that will prepare you for a career that interests you. If you are passionate about anything, there is a good possibility that you will put a lot of effort into it and eventually make a living from it.
2. Pursuing your interests despite a lack of relevant experience
On the other hand, you shouldn't choose your major only because you believe it to be your passion. You should ensure that you have at least a little experience in something before you decide that it is what you want to pursue in college. This is especially important if you are going to major in it.
For example, if you are learning how to know what to major in, you can make a short film if you wish to major in film and submit it to film festivals. You should try to job shadow someone who works in the medical industry if your goal is to become a physician. Spend some time in the company of animals if you aspire to have a career in zoology. It's great to have a sense of what you're enthusiastic about, but you also need to make sure you understand what you're getting yourself into.
3. Allowing another person to make decisions for you
Another thing you need to understand if you are learning how to know what to major in is that this decision is yours to make. You shouldn't give anyone else the authority to choose your major for you, not even your parents, teachers, or even your friends.
Everyone will inevitably have a view on the path you should take; however, while it is OK to consider logical arguments and seek advice, you should remember that you are the only person who should decide what you want to do. You are the one who will have to live with the consequences of whichever decision is made
4. The decision to make a decision
There will always be a few folks out there who declare a particular major just because they are at a loss for what else they could accomplish with their lives. It's very normal to go through life without a clear plan for what you want to do. Even if it's true that many people don't discover what they're truly passionate about until much later in life, you shouldn't choose a field of study simply because you can't think of anything else to concentrate on.
Conduct some study and investigate the topics in which you are already aware that you have some interest. If you do these things, you should have a better idea of what you want to study in college by the time you get there. Then, even if you aren't certain about the option you want to go with, you at least have a place to begin.
Now that you have an idea how to know what to major in, it is time to decide where you should also prepare for your college admission. Wherever you might want to enter, you can get help with AdmissionSight with the help of our world-class guidance. With the help of experts, choosing the best university that suits you best shouldn't be hard with the help of AdmissionSight. You can talk to us today to get started.