How to Know When to Remove a College From Your List
The perfect college list is a careful balance of wants and needs, hopes and dreams. The colleges on your list are a reflection of the goals you aspire to and the realities that keep you grounded. The rare student has a lone school on their list, a single school they plan to apply to with the utmost certainty of acceptance. But we recommend having at least three schools when you make a college list. Learn when to remove a college from your list!
For the other millions of students out there, a college list is a collection of schools, as many as 20, sometimes more, that you've selected as being a potential good fit. Figuring out when and how to remove a college from your list can be tricky, especially if you've been intentional about selecting schools in the first place.
A good place to start is with how many schools you can afford to apply to. The Common App has space for 20 colleges, so you at least have that as a first round max. If you wanted to apply to more than 20 schools, you could, but that would be quite expensive and time consuming. Most admission experts, like us at AdmissionSight, recommend sticking to a list of 10 schools, but there is an option to send out more applications.
Knowing when to remove a college from your list can save you money and energy that could be focused on schools you like more and have better chances with being admitted. If you're trying to decide on which schools to select for your final applications, then here are some questions you can ask yourself to help narrow down your list.
1. What's the Total Cost of Attendance?
Can you afford the price tag? Will the sticker cause shock? Once you've seen the expected cost of attendance and your financial aid package, you'll be able to know whether your family can afford the expense. Does your family have enough money saved? Will you need to find outside scholarships or use loans?
The cost of attendance will tell you how much the year will cost and give you an estimate of how much you'll pay over four years. If the cost of attendance seems unreasonable or too much of an investment, then this is when you want to remove a school from your list.
2. What are the Net Costs?
The cost of attendance minus all the funds in your financial aid package equals your net costs. The net costs are the actual expenses your family will need to pay after the grants, scholarships, work studies, fellowships, and loans have been applied to your accounts and paid out to cover your expenses for the year.
The net cost is the realistic expense. Check out your colleges on Niche to find out their average net costs. If the net cost is above what your family wants to or can afford to pay, scratch the school off and move on to other more affordable options.
3. What About the Location?
Do you want to stay in your hometown or are you determined to switch coasts? The location of your potential school can be a serious dealbreaker. If your parents will only pay for an in-state school, then get rid of any schools outside of the state.
If you have the dream to attend school in New York, remove the schools in California and Texas. The location will be a significant factor in your college list, especially if you have a strong preference for or against staying home for college. If you're dying to cut the apron strings, cancel any schools that are too close to home.
4. What's the School Type?
Public and private universities may be worlds apart in terms of school culture, school size, and funding. Public schools tend to have more state and federal affiliations than private schools which may be religious or historical. Public and private schools may have access to different student resources, programs, and funding. If you have a preference, then consider this when deciding to remove a college from your list.
5. Does the School Offer My Chosen Major or Minor?
If you're coming into freshman year of college with a major and/or minor in mind, then selecting colleges based on the availability of this program of study makes sense. You'll want to eliminate any schools that do not offer your desired program.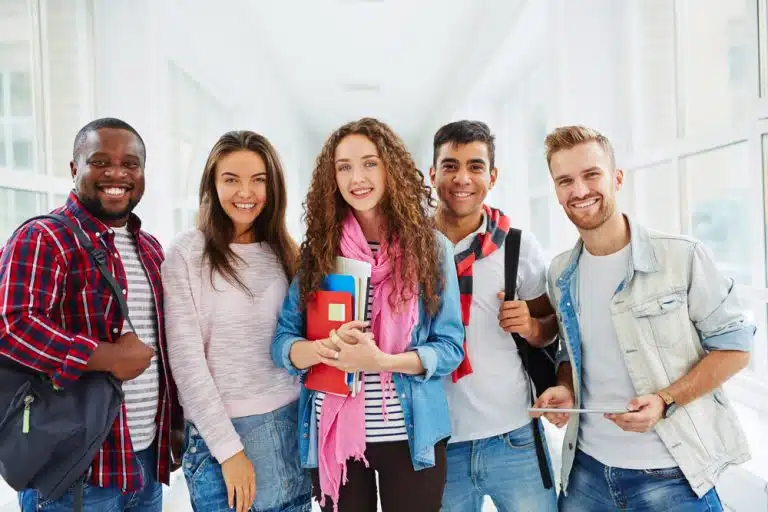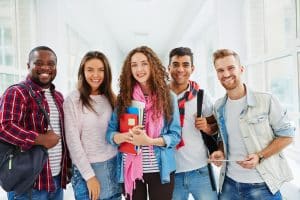 For example, some schools do not have programs in ethnic studies like Latin American and African American history and literature. If this is an area of interest for you, then you'll want to remove any schools that do not offer this programming. Making a college list that realizes your passions and interests is very important.
6. What are the Degree Options?
Are you interested in a 4 year degree or completing prerequisites for advanced graduate degrees? The colleges of choice should offer the degree type that you are seeking. If you'd like a pre-med or pre-law degree, then you'll want to make sure the colleges on your list offer this program as many do not. If a school offers only 2 year degrees or certificates, then erase these schools from your list.
7. What are the On-Campus Student Resources?
Living on campus should come with important resources, like a fitness center, a health center, a writing center. These services help students adapt to the college environment, and then offer support as students need it.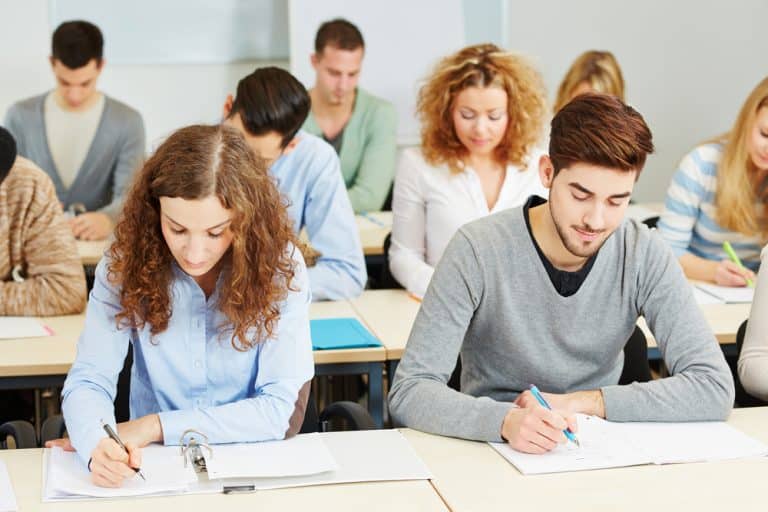 Being able to go to the gym on campus or get updated vaccinations at a clinic are aspects of the student experience that most colleges will cover. If a school doesn't offer an on campus health clinic or a writing center, then it might be a sign to remove the school from your list if those are services you'll depend on needing.
8. How is the Student Life?
Are the school's you're looking at known for having exciting student life experiences? Is the college known for its celebrations and traditions? Is it a college town where all the local businesses cater to student schedules? Or is it a commuter school where most students live off campus, and there is little for students to participate in on a weekly basis?
Learning what it's like to live on campus socially will help figure out if the student life will be exciting and a place of spontaneous enjoyment or dull and boring with frequent trips home on the weekends. If you enjoy socializing, a school with an active student life would be best for you. If quiet, peaceful environments are more your speed, then a school with a more academic focus might suit you more. Remove any colleges that don't offer the student life you want to experience.
9. Are the Athletics successful?
If you're attending a school with an eye toward playing sports, look into the athletic programs. The presence of sports teams that you can join is one thing. The sports teams performance record and team culture is another thing. A review of game highlights and teammates records may show you a team you'd love to join. Or it might show a team that you wouldn't benefit from joining. If athletics are a major draw for you, then get rid of any schools that don't have the athletic programs you are looking for.
10. Does it offer Extracurricular Activities in my interests?
Outside of the classroom, you'll want to continue to pursue your passions and interests. If you painted and sang in choir during high school, having painting classes and an acapella group at your college might be an important addition to consider.
If you've gotten really good at ultimate frisbee, then a school with an ultimate frisbee league might be just the thing you need to seal the deal. If a school doesn't have anything you're interested in participating in outside of the classroom or in the surrounding community, this might be when you remove them from your college list.
11. What are the Internships and Opportunities like?
Internships and research opportunities are one of the things many students look forward to. Being able to work in different industries as you work through your coursework is a great way to determine which fits with your interests the best. Conducting research during undergrad is an impressive resume builder. Schools that don't offer these opportunities likely won't make it to your final list.
12. Can I Research and Submit to Publications?
Does the school have a podcast or a literary magazine? Does it offer different ways for students to submit research and other works for awards and publications? Colleges that value student intellectual pursuits help students build experiences they can refer back to for a lifetime. A school with its own ways for students to publish might be a significant appeal for writers and scientists alike. Remove any schools that don't have these aspects if they are important for your future options.
13. Is the Campus Too Big or Too Small?
You'll do a lot of walking around as a college student. Walking from class to class, to your dorm and back, to dining halls and event halls. Larger campuses often have their own bus services, so students can get across campus quickly and efficiently. The hustle and bustle of a large campus can feel like living in a metropolitan city.
But for some students, the size of a campus can be overwhelming. Maybe you grew up in the city and want a slower pace and less acreage to traverse. Small campuses can be quaint and cozy. Just a few buildings and a lawn would be enough for a liberal arts college. Seeing familiar faces everyday and being able to walk just a few yards to get to class can be appealing. If a school's campus is too large or not large enough, then eliminating it from your list makes sense.
14. Will I Be Disconnected and Isolated?
Forming bonds and community during your first few years are crucial toward long-term success. Think of the late night study groups and having a party crew. Does the school offer enough first and second year activity to help facilitate friendship? Most schools host freshman week orientations, residential life activities, and form cohorts of students in the same major, so students can begin building relationships with their peers. The socio-emotional needs of college students are just as important as their physical and academic ones. If a school doesn't invest time in helping its students form close bonds, then removing it from your college list will serve you best in the long run.
15. What are the Class Sizes?
Are you someone who gets lost in a crowd? Do you need lots of face to face time and small groups to really learn and feel heard? Perhaps you like being anonymous in a crowd. Maybe you enjoy having lots of different people to meet and get to know. The average class sizes at your school can vary significantly from program to program.
Lower level classes may have hundreds of students in lecture style classes. As you take higher level courses, the class sizes might dwindle down to 10 or 20 students. Large schools tend to have larger classes with smaller colleges having less students in even lower level classes. Either way, thinking about your preferred class sizes is another consideration when deciding when to remove a college from your list.
16. Will I Have Housing Options?
Deciding where you will live while attending college is just as important as how much it costs. Does the school offer on-campus housing and require all freshman to live in one of these dorms? This will be the easiest, although not always the cheapest option, as students will be guaranteed a spot in one of the on-campus dorms.
If a school does not guarantee enough housing, then you'll need to look off-campus as well. If the college does not have your preferred living arrangement, then this is a good enough reason to remove them from your consideration.
17. Are there Campus Amenities?
Having access to on-campus amenities like a gym with a swimming pool and a grocery store that carries your favorite snacks is super convenient for students. Laundromats, museums, and boba shops on campus can bring all the things you'll need to one close-by location. The more amenities a campus offers, the more comfortable and taken care of students will feel. On-campus amenities are a great way to rule out colleges that won't be able to meet any of your needs.
18. Is There A Religious Affiliation?
For some students, their religion is just as important as their education. They need to be able to incorporate their religious teachings into their college life. Schools with a religious affiliation give students an opportunity to demonstrate and fulfill their religious faith as they work toward acquiring their degrees. Being able to form relationships with other people from their religion can be an added benefit as well. For other students, they'd much rather attend a school with no religious affiliation at all. Some students from a religious background might want to attend a non-religious school and vice versa. Whether a school has a religious affiliation or not is another way to determine if a school belongs on your college list or not.
19. What About Graduation Rates and Job Placements?
It's important to be thinking about the future as well. A school's graduation and job placement rates are a good indicator of the degree's value in the real world. Most school's make this kind of information available, or you can use different research tools to locate the rates yourself.
If a school has low graduation rates for a program you're interested in, this might mean students are more likely to transfer out before graduating. This might be a sign of the program's difficulty, too. A school that doesn't have high graduation or job placement rates might be a school you should remove from your list.
20. Where is the school in national Rankings?
A school's rankings can tell you quite a bit about that school's value in the real world. People see certain schools on your resume, and they'll automatically associate it with being rigorous and challenging. The same is true for schools with lower rankings that many may not recognize by name or as having major accomplishments. If attending a school with a high national ranking is important to you, then eliminating schools below the top 10 or even the top 50 would increase your odds of attending a school that is nationally recognized.
AdmissionSight Can Help
Coming up with the perfect list of schools to apply to takes careful considerations of what's important to you and what you want to achieve. Once you start receiving acceptance letters, you'll need to be even more intentional in which you accept.
Thinking about the schools you're applying to before you apply can help to create a list that is true to your passions and values. Our AdmissionSight college admission experts can help you figure how to make a college list and identify when to remove a college from your list. Get in touch with our admissions experts to get started with building your list today.