How to Pick Colleges to Apply to?
How to pick colleges to apply to? We can compare the right college for you will be like finding your favorite pair of trousers that fit perfectly. Your most attractive qualities will be highlighted if you are at ease and enjoying yourself.
Do's and don'ts that are simple to understand and follow would have made selecting the right college for many current students a great deal less difficult than it actually was for them. It is difficult to avoid feeling overwhelmed by all of the available options when there are so many great schools to choose from.
However, the direction that other students should take is not entirely clear. If this describes you, you shouldn't be concerned about it. There are literally millions of students who enroll in college each year without having chosen a major, and even among those who do graduate with a degree, many do not have a clear idea of what they would like to do "when they grow up."
Your college search might be a little less focused in terms of the academic programs that are available, but it doesn't have to be any less focused when it comes to the dozens of other factors that will go into your decision about which college to attend.
Don't Let the Prospect of Applying to Schools Frighten You
Because of their stellar reputations, certain schools strike fear into the hearts of many graduating seniors.
There is a widespread misunderstanding that in order to get into certain schools, you need to have had extraordinary experiences while you were in high school. They have a problem with how to pick colleges to apply to because people get caught up in the idea that they haven't accomplished anything particularly noteworthy, and as a result, they are quick to be critical of themselves.
They fail to remember that they are still just children. Do not talk yourself out of applying or belittle your abilities in any way. There are times when having strong academic credentials or a compelling application is sufficient.
Do Consider Applying to a Number of Different Safety Schools
Even if you are 190 percent certain that you will be accepted to the school of your choice, you should still apply to a few other schools as safety precautions. Doing so is in your own best interest. Do not, on the other hand, submit applications to schools simply for the purpose of having a backup plan.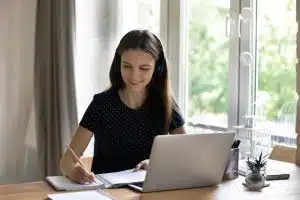 Find a school where you would be content to attend even if the level of competition is lower. Always keep in mind that a safety school is a school that you are able to enroll in, and it is also a school that you are interested in attending.
Don't Judge a School Solely on the Basis of the Amount it Charges for Tuition
Do not let the cost of attending a university influence your choice of school because you have a virtually unlimited number of options available to you.
Check into the availability of financial aid and scholarships, as well as the possibility of taking out a student loan, if the cost of the school seems excessive. A school that appears to have prohibitively expensive tuition on paper might actually have the most generous financial aid packages. There are some schools that offer fantastic financial aid. If you are eligible, the cost of attendance may even be lower than that of your state school.
Do Take Into Account the Location of Your Possible School
When it comes to how to pick colleges to apply to, location is one of the most important considerations in picking the right school. Consider not only the distance but also what is in the immediate vicinity of your school.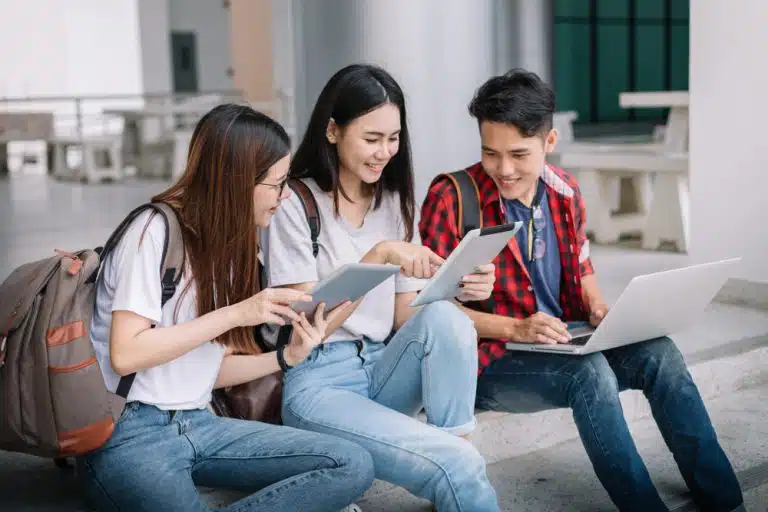 Will living in a more rural setting make you feel bored, or will living in a more urban setting make you feel too claustrophobic? Ask yourself, "Do I want to live in a city or a small town?" to help you decide. Should I choose to live near the ocean or the mountains? Things that you should also think about include the expense of a plane ticket back home for breaks and whether or not you will have access to a car at school.
How to Pick a College as an Undecided Major?
However, the direction that other students should take is not entirely clear. If this describes you, you shouldn't be concerned about it. There are literally millions of students who enroll in college each year without having chosen a major, and even among those who do graduate with a degree, many do not have a clear idea of what they would like to do "when they grow up." So we'll be discussing on how to pick colleges to apply to as an undecided major.
Your college search might be a little less focused in terms of the academic programs that are available, but it doesn't have to be any less focused when it comes to the dozens of other factors that will go into your decision about which college to attend.
Look for Educational Institutions that Offer a Diverse Range of Courses
If you aren't entirely certain which career path you want to pursue, you should consider applying to schools that offer a variety of different programs and courses. The liberal arts are offered by a wide variety of degree programs at a large number of educational institutions.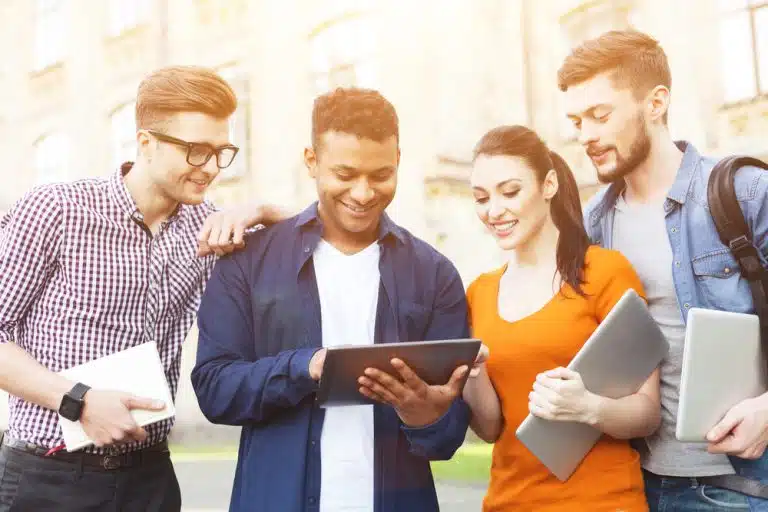 Even if you decide to specialize in one particular field of work in the future, the breadth and depth of your knowledge will serve you well. After all, fundamental abilities like math and English are utilized by everyone in the course of their daily lives.
You may want to consider attending schools that, in addition to liberal arts programs, provide a variety of professionally-oriented courses of study in general subject areas that pique your interest. These schools could be of interest to you.
Consider applying to educational institutions that provide a diverse range of science-related courses if you're interested in the field of science but haven't settled on a particular concentration just yet. These may include fields such as engineering, physical therapy, pharmacy, or even premedical studies. In this way, you won't be shutting any doors that could lead to potential opportunities in the subject areas that interest you.
Think about Applying to Schools that have Later Major Declaration Dates
You can't put off making a decision about your academic focus indefinitely, so major declaration day will come at some point during your time at college. However, before the end of your sophomore year at some colleges and universities, you are not required to choose a major. If you attend this type of school, you will have more time to dabble in a variety of subjects before being required to zero in on a specific field of study.
It may be in your best interest to hold off on making that major announcement for a little while. Even students who believe they have a crystal clear idea of the career path they want to take as early as their senior year of high school may find more exciting options as they investigate the curriculum offered at the collegiate level.
Students who wait until later in college to declare their majors or who switch majors while they are still enrolled in college actually have a higher graduation rate than students who declare their majors earlier.
The process by which students select their areas of concentration is being altered at some educational institutions. Students at Georgia State University are now required to choose a "meta major" before zeroing in on an actual academic concentration. A meta major is essentially a broad subject area in which students take classes that will eventually count towards a more specific major. These classes can be taken by students who are majoring in something else.
For instance, a student who aspires to work in accounting would need to declare their interest in the business meta major and pursue coursework that would prepare them for a career in business. The classes that were earned toward the business meta major would still count toward the student's new track, even in the event that the student later decided that he or she would prefer to work in management.
As a result of this change, there has been a 32% reduction in the number of major changes made by undergraduate students at the University; therefore, it is abundantly clear that postponing the declaration of a major could very well be an excellent idea.
Look for Schools that Offer Open Courses
The term "open curriculum schools" refers to educational institutions that do not have a "core curriculum," which means that there are no obligatory classes beyond those required for your major (there may, however, be a single freshman seminar requirement to focus on developing college writing skills).
This is one way how to pick colleges to apply to. Students attending these types of schools are frequently given the opportunity to delay the declaration of their intended field of study until the conclusion of their second academic year.
Students have significantly more say over the subjects that they choose to study as a result of this change. This is a relatively new trend in higher education, and it reflects the increasing breadth of skills that are frequently required in the workplace.
Even if you decide to attend a school with a more flexible curriculum, you should be aware that certain prerequisites will still have an impact on the classes you take. For one, you'll still need to complete your major requirements. If you don't, some schools with open curricula may still award you a bachelor's degree in "Liberal Arts," but this is considered a last resort; you are expected to major in something.
If you don't major in any subject, you will not receive a degree. In order to enroll in upper-level classes at these schools, you will first need to satisfy the prerequisites for those classes. This indicates that in order to progress, you will need to complete prerequisite coursework in a variety of subject areas.
Here is a list to get you started looking into schools that provide an open curriculum program option if that is something that interests you. There are some schools that do not have a completely open curriculum, but they do offer more freedom than the majority of schools. These specialized considerations are highlighted with parentheses:
Brown University
Hamilton College
Hampshire College
The University of Rochester (must take 3 courses in 2 fields outside of your major)
Smith College
Vassar College (has a foreign language and quantitative course requirement)
Wake Forest University (has a special open curriculum program, but not for all undergraduates)
Wesleyan University
Think About the Rest of Your Obligations
Keep in mind that choosing a college based on the major or career path you intend to pursue in the future is just one of many considerations you should make. In the end, the decisions you make about your experiences outside of college, as well as your major in college, will not have as much of an impact on the career you choose as you will.
When making your decision about which college to attend, you will want to give careful consideration to a wide range of other factors as well. These might include things like the physical location, the number of students in each class, the extracurricular activities available, the student services available, and even more.
Factors to Consider in Picking a College
The decision of which college to attend is widely regarded as one of the most significant life choices a person can make. This statement is accurate because the location of your college education will have a long-lasting effect on both your personal and professional life. So what factors to consider in picking a college?
Because this is such an important decision, you need to give it a lot of careful thought so that you can pick the very best college or university for you. You have a long list of potential colleges, and you want to cull it down by selecting schools that meet certain criteria that are significant to you as an individual.
Before deciding on a specific college or university to attend, you should give some thought to the following five important considerations, which will hopefully be of some assistance to you:
Accreditation
You need to make sure that the college you intend to attend has been granted accreditation by an organization that carries the official license to do so. The curriculum of the institution is evaluated by these organizations to ensure that it satisfies the fundamental academic requirements for further education.
Certain departments or programs within a college can earn their own accreditation on their own if they meet the necessary standards. When looking for work, having a degree from a college that is well-regarded by potential employers will increase your chances of being chosen for an interview.
Location
When determining whether or not a college would be a suitable and workable option, the location of the college is an important factor to take into account. Although remaining in a metropolitan area would ensure a good lifestyle, doing so would result in a significant increase in the cost of living.
On the other hand, if you decide to stay in an area that is not as developed, you run the risk of missing out on excellent job opportunities; however, the cost of living in that area will be significantly lower than it is in the metropolitan area. In addition, given the frequency with which you will be traveling there, the college in question ought to be straightforward to reach.
Facilities and amenities located right on campus
Before you make a decision, it is important that you investigate all of the services and amenities that are offered by the college. In the event that you intend to pursue your education at a location that is not close to your home, it is important to investigate the availability of certain amenities. Having access to a variety of extracurricular activities without having to leave campus allows students to make the most of their time at college.
Many educational institutions have partnerships with local recreation centers, which gives students access to those centers' services at a reduced cost. Before you make a choice, it is important for you to determine whether or not the college offers all of the necessary services, amenities, and facilities.
Student activities
Many educational institutions provide extracurricular opportunities for their students to participate in a variety of student activities that are distinct from the courses they are required to take. Activities such as sports, concerts, movie screenings, college events, and more are included in this category. Before you participate in the college's admission process, you should look into whether or not the school offers events and activities of this kind if you have an interest in participating in them.
The available choices for a career
Students attend college primarily with the intention of improving their employment prospects after graduation from the institution. You should investigate the internship and job opportunities that the college makes available to students who have successfully completed the program. You need to check the placement record of the college in addition to the average salary package and the placement record of the colleges that are on your list.
In the course of one's education at a college or university, one will inevitably rack up a number of unanticipated costs. Student loans cover a significant portion of these costs and allow you to make an informed decision regarding your higher education without the burden of worrying about the various fee structures.
Looking for help with the college admissions process? We help students and families through the entire college planning journey from search, and essays to interview prep, financial aid consultation, and final school selection. At AdmissionSight, we have over 10 years of experience guiding students through the competitive admissions process, including choosing the right college.
AdmissionSight will assist you throughout the entirety of the college admissions process in order to increase your chances of gaining entry into your dream school.