Tips On How To Prepare For College Applications
College applications
What is a college applications? A crucial stage in the college application process is submitting college applications. Students are frequently asked to submit personal data, academic records, test results, and essays or personal statements. Read on to know tips on how to prepare for college applications.
Applications for colleges and universities are meant to help them assess potential students and decide whether they would be a good fit for the institution.
Before applying to college, students should do research on the schools they want to attend and look over their application requirements and deadlines. Different colleges may have different requirements, so it's important to read the instructions carefully and follow them to the letter.
On college applications, students usually have to give personal information like their name, address, and date of birth. Also, they have to send in their academic records, such as transcripts and test scores, as well as information about their extracurricular activities, jobs, and volunteer work.
For many applications, you also have to write essays or personal statements about your goals, achievements, and personality.
For a strong application, students should start the application process early and give themselves plenty of time to meet all of the requirements. To make sure that their application is polished and successful, they should also ask teachers, counselors, and other experts for feedback.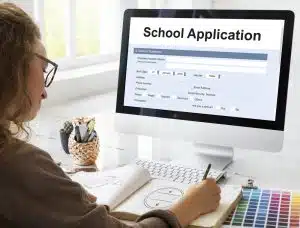 Lastly, it's important to send in everything before the deadline and check with the school to make sure everything was received and processed. In the next portion, we will discuss some tips on how to prepare for college applications and college application essays and determine how long a college application essay should be.
Tips on how to prepare for college applications
Are there some tips on how to prepare for college applications? It can seem overwhelming to get ready for college applications, but there are several steps students can take to make sure they are prepared to apply.
There are some pointers listed by AdmissionSight for getting ready for college applications. Check them out below:
1. Research colleges and universities: To acquire a sense of the institutions you are interested in attending, start your research of colleges and universities as early as possible.
To find the colleges that are the best fit for you, consider the entrance requirements, academic offerings, campus culture, and location.
2. Create a calendar: Being organized and on track during the application process can be achieved by creating a timetable of crucial events and deadlines.
Include crucial dates like financial aid deadlines, application deadlines, and standardized exam dates.
3. Be ready for standardized exams: The SAT or ACT are typically required by institutions, so be sure to sign up for them and get ready for them well in advance.
If you require additional assistance, think about taking practice exams and engaging with a tutor.
4. Compile the required materials: Make sure you have all the documents you need, such as transcripts, test results, and letters of recommendation, to finish your applications.
Make sure you request these resources in advance and submit them by the application deadline.
5. Produce an effective essay: The essay is a crucial component of the application process and can make you stand out from other candidates. To ensure that your essay is effective and polished, take your time coming up with ideas, drafting them, and then revising them.
After discussing the tips on how to prepare for college applications, we provided tips that will help you write a strong college application essay.
6. Submit an application for financial aid: Since college can be costly, it's crucial to look into your opportunities for financial assistance.
Make sure to fill out the FAFSA (Free Application for Federal Student Aid) as soon as possible and do your research on scholarships, grants, and student loans.
7. Organize yourself: It can be difficult to keep track of all your applications, paperwork, and deadlines, so it's critical to maintain organization.
To remember crucial dates and deadlines, consider making a spreadsheet or calendar.
By following the tips on how to prepare for college applications, you can prepare for the college application process and increase your chances of admission to the school of your choice.
College applications essay
What is a college application essay? The college application essay is one of the tips on how to prepare for college applications and is an important part of getting into college because it lets students show off their unique skills, interests, and achievements.
The following tips will help you write a strong college application essay:
Choose a compelling topic: The reader should be interested and engaged in your essay. Pick a subject that inspires you and gives you the chance to express your personality, hobbies, and values.
Start early and revise often: Allow yourself enough time to compose and rewrite your essay by starting early and doing so frequently. Give yourself plenty of time to rewrite and edit your work by starting your brainstorming early.
Be authentic: The admissions committee is looking for writings that are real and true to you as a person. Be authentic and use your own voice when writing.
Provide clear examples: To support your arguments, give specific examples and information. Your essay will stick out and become more memorable as a result of this.
Comply with the prompt: Make sure to carefully study and comply with the essay prompt. Make sure that your essay answers the question fully and in a clear, concise way.
Show, don't tell: Use vivid language and concrete examples to demonstrate your successes to the admissions committee rather than just telling them about them. Your article will become more intriguing to read as a result of this.
Proofread and edit: Check for problems in spelling and grammar by thoroughly proofreading and editing your essay. Request reading and criticism of your essay from a reliable source.
Don't forget that the essay you write for your college application is your chance to show off your unique skills and make an impression on the admissions committee. You may create an effective essay that will help you get into the college of your dreams if you utilize the tips on how to prepare for college applications..
How long should a college application essay be?
How long should a college application essay be? The length of an essay for a college application can change depending on what the college or university wants.
Typically, colleges will set a word or page restriction for the essay. To avoid writing an essay that is too long or too short, it is crucial to adhere to these rules.
One to two pages, double-spaced, or between 500 and 650 words, is the typical word count for college application essays. However, certain universities might have more or fewer prerequisites; therefore, it's crucial to thoroughly read the guidelines.
However, keep in mind that the quality of your essay matters more than its length. Admissions officers are looking for essays that are well-written, interesting, and show your unique personality and point of view.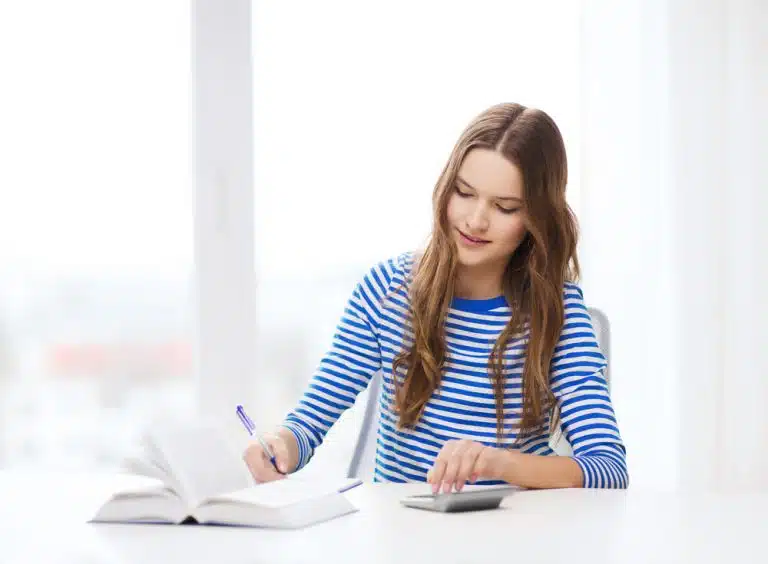 So, focus on writing a strong essay that answers the question, shows off your best qualities, and explains why the college or university would be a good fit for you.
In conclusion, the length of an essay for a college application will depend on what the school wants. It's important to read the instructions carefully, follow the rules, and focus on writing a high-quality essay that shows off your unique qualities and strengths.
Knowing tips on how to prepare for college applications is an advantage for an applicant in college admission. Students who are having trouble with their college application preparations have a number of options, such as reaching out to their guidance counselors or even companies like AdmissionSight that help students get into their desired colleges.
In AdmissionSight, our college admission experts will provide the necessary guidance every step of the way. You can get assistance to make sure you get into the college of your choice.
In order to help you plan your entire college career and make sure you get accepted to the college of your choice, AdmissionSight will evaluate your academic and extracurricular profile and give you a roadmap. We will also be able to help you maintain your academic direction and competence so that you won't simply rely on athletic scholarships.
AdmissionSight is the world's leading Ivy League and college admission consulting company. You may obtain all the necessary advice from the team by making an appointment. Book your consultation today!