How to Prepare for College
How to prepare for college? This question is on the minds of first-year students and parents alike. The transition from high school to college can be difficult for students because it marks the beginning of their independent lives, and for many of them, it also marks the first time they will be living away from their families and friends.
Before starting those first classes, there are ways to prepare for those who are anxious about this new phase of their lives and the uncertainties of today's world. The following advice can assist incoming first-year students in getting organized and laying the groundwork for future success in college. This advice ranges from researching academic support to developing strong interpersonal skills.
Research for your college preparation
It is crucial to be prepared. As such, your college preparation requires doing a lot of research. You must first know what major you are planning to take. Most universities only need first-year students to decide on their intended field of study after some time. However, students ought to begin considering it well in advance of when they will choose their classes.
For example, those considering pursuing a law career should research getting into a pre-law program. While to those who are aiming to become a doctor, it is ideal that they look into pre-med programs offered by their respective colleges.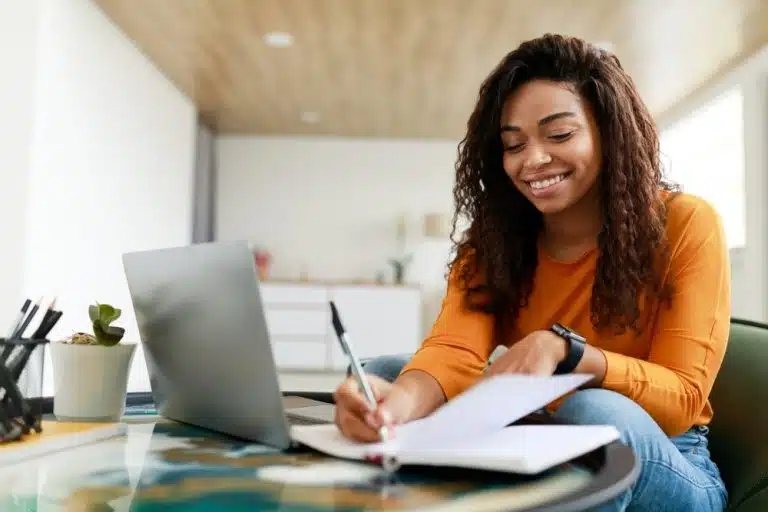 Industry professionals strongly encourage students to investigate the programs offered by their respective colleges they would like to enter to understand the classes that students must take to fulfill the requirements for their majors or minors and, ultimately, their path to graduation day.
Aside from the course, they will take in reviewing how to prepare for college, it is also wise to research on how you can get involved in your future college. Students have many opportunities to pursue hobbies that are already of interest to them or to discover new passions while they are enrolled in college.
Many educational institutions make it simple for students to participate in extracurricular activities, whether they want to participate in a musical ensemble or community service.
Students will be better able to select meaningful activities if they have a game plan before arriving at school. This will also ensure they attend critical sign-up dates or meetings once school begins.
Preparing the necessary college requirements
It is essential to ensure that you meet all the necessary college requirements before enrolling in a college or university. A high school diploma or a General Equivalency Diploma (GED), completion of specific required coursework while enrolled in high school, and attainment of the minimum score on aptitude tests are typically required for admission to a college or university. Different schools have different required courses and minimum scores for standardized tests.
One of the requirements for admission is the ability to pay for college on one's own, even though student loans and other forms of aid make this a possibility for many applicants.
Colleges will require official transcripts from your high school and any other colleges you have attended, including community college. Four-year universities increasingly accept students who have done homeschool. They may have an easier time with the diploma requirement if they were previously enrolled in an accredited school that oversees the curriculum and awards diplomas or if they can provide a portfolio of their work from high school.
In addition, as you are reading about how to prepare for college, some schools will accept evidence of completion of the GED program. The requirement for a high school diploma is often waived at colleges and universities if the applicant possesses an associate's degree or at least 60 college credits.
The Scholastic Assessment Test (SAT) or the American College Testing Program (ACT) is also typically required for admission to colleges and universities. You can find resources such as Barron's Profiles of American Colleges that include information on the entering class's average score and minimum requirements that prospective students should meet.
Some schools adhere to their own set of peculiar prerequisites for admission. In the case of Goddard College in Vermont, for instance, which follows an educational model that is analogous to independent study programs and places a greater emphasis on the essay, recommendations, and optional interviews submitted by applicants to determine student compatibility.
A portfolio review or audition might be required to get into a music or fine arts school. As an illustration, those interested in attending the Berklee College of Music in Boston must perform an audition and participate in an interview.
Identifying and purchasing the right college essentials
Some things are essential when getting into college. Aside from the necessary paperwork, you must be prepared to live alone for the next four years. As such, it is essential to know the necessary things you will need to buy or bring with you from home.
One of the many college essentials you will need is proper bedding for your bed, which consists of a mattress cover, sheets, pillows, and a warm comforter. In reading about how to prepare for college, you might need additional blankets if the weather is particularly cold. When you are away from home, you will most definitely want a cozy bed in which to rest, so try to make it as comfortable as possible.
This essentials list includes all of your electronic devices, including laptops, cellphones, printers, and tablets, among other things. If allowed, a wastebasket, a filing bin, a fan, and even a small area rug can all contribute to the space feeling more like a home than it does right now.
As your review how to prepare for college, you will want to make sure that you have appropriate clothes for a range of temperatures and weather conditions depending on the local climate. Put shorts, pajamas, underwear, jeans, and t-shirts with short and long sleeves in your bag. You should also bring some pajamas. It would be best if you also considered packing a formal outfit and a swimsuit should you ever need them.
Remember to bring any equipment or apparel specific to your sports if you participate in sports. When going outside in the winter, wear a warm parka, winter boots, gloves, and a hat. Both an umbrella and a raincoat are useful items to have on hand in damp areas.
You will need to get in touch with the school to obtain a list detailing the items you are allowed to bring and those you are not. The regulations concerning larger items will differ from one college to the next, primarily depending on the amount of storage space offered.
Most dormitories already have beds, desks, chairs, and dressers installed in them. The following are some of the more important factors to think about:
Television and game consoles
Mini-fridge
Microwave
Extra seating such as bean bag chairs or folding stools
Also, as you look into how to prepare for college, you should consider some important things that are taken for granted. This would include cleaning supplies, laundry detergent, and quarters for the washer and dryer. In addition, you need to check that your closet has good hangers and that you have plastic cups, plates, and utensils for eating late-night snacks.
If there is a spill, you should bring some paper towels with you. Consider bringing extra toilet paper with you in case the one in the shared bathroom runs out. Bring some trash bags, tissues, a first aid kit, essential tools, and scissors in case you need them.
Now, as you prepare for college, you should also prepare how to enter into one. Some students struggle to enter college. As such, you must get all the help you can get. AdmissionSight is known to be a leader in college admissions, with over 10 years of experience in getting students to enter the best universities in the world. Set up an appointment today and get the best help in college.