How To Prepare For Grad School
Why prepare for graduate school?
Why should one prepare for graduate school? Graduate school will be difficult; there is no doubt about it. You will likely have to do more homework, read more, and pay better attention in classes than you are used to. It is like a full-time job where you will have to spend at least 7-10 hours per class every week to do well enough to get a high average grade point. As such, one must know how to prepare for grad school.
Preparing for graduate school is important because it helps you gain the knowledge, skills, and experience necessary to succeed in your chosen field. It also helps you develop a strong academic foundation and build a network of professionals who can support your career. Additionally, preparing for graduate school can increase your chances of being admitted to a top-tier program and help you secure funding and scholarships to pay for your education.
Advice before entering graduate school
Locate and reserve a suitable housing.
When getting ready to enter graduate school, one of the first things you will need to do is look for a place to live. There is a possibility that you will be able to find housing on campus in one of the graduate dormitories or resident halls. Investigate the application cutoff dates for any on-campus housing choices that are available.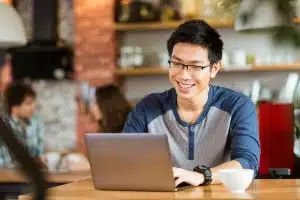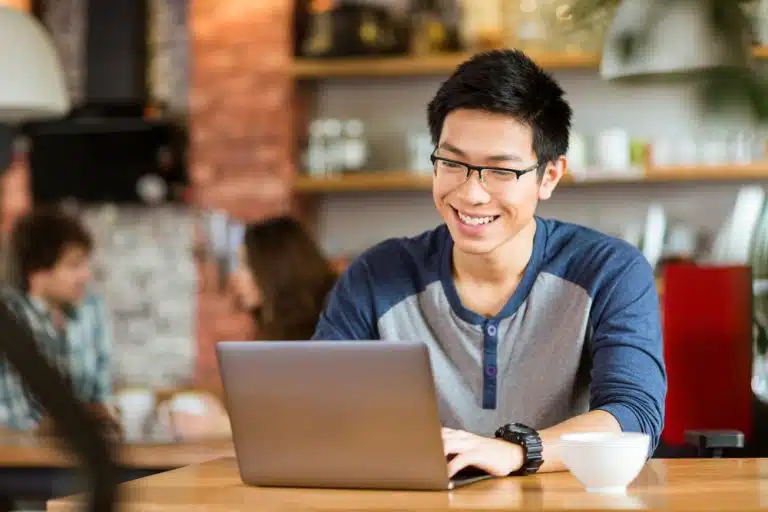 Some students choose to live with family while others share a rented home or apartment with other housemates. Regarding renting, timing, and location are the two most important factors. You must begin your search for a house or apartment at least a few weeks, if not many months, in advance.
As you learn how to prepare for grad school, you can start by looking at local listings online and on social media, and you should also let people in your new department know that you are on the hunt for a new spot to call home.
Figure out how you are going to pay for everything.
Although some graduate students are fortunate enough to receive stipends that cover their tuition and other fees, this is not the case for all. As you learn how to prepare for grad school, it is important to note that you can still submit an application for federal financial help through the FAFSA even if you are a graduate student. After paying for their classes and fees, many students put any money they have left into covering their day-to-day expenses.
To close any remaining financial gaps, graduate students may need to take out student loans, apply for research funding, scholarships, or fellowships, and receive financial assistance from the federal government.
If you are also looking for full-time or part-time employment, you should look for anything that allows you flexibility and won't get in the way of your graduate school obligations. Additionally, investigate any employment regulations your graduate school may have.
Some prospective graduate students already have a job lined up. Long-term employees who have been with the company for a significant amount of time and are interested in furthering their education may be eligible for financial assistance from their employers in the form of special scholarships or tuition reimbursement in specific circumstances. If this describes your situation, you should verify the policies and procedures governing these programs and determine the documents required to submit.
Figure out transportation.
In addition to deciding where you should live and how much money you should allocate for housing, you will also need to work out how you will commute to and from the university. Most graduate students find that taking public transit is their most convenient option.
Another alternative worth considering is using a ridesharing app or carpooling with other students. For graduate students who live far away from campus, driving to school could be their best or only transportation choice. Before arranging your route and determining when to leave, keep in mind that you should investigate the regular traffic patterns in the region.
Make a timetable for your classes.
When deciding which classes to take, you should strive to design a schedule that considers your academic goals and the requirements of your major. Do the classes you take need to be taken in a specific order? Is there a class you can take this semester that you won't be able to take again soon? Do you have other obligations, such as work or family, that require you to attend classes at specific times?
Even though you may not be able to design the ideal timetable for yourself, I have faith that you'll be able to strike a healthy balance between the lessons you have to take and the classes tailored to your lifestyle and interests.
Give some thought to finding a job on campus.
When a student is enrolled in an educational program, it is not always possible to hold a job outside of school. Finding work on campus is the best choice for you if you find yourself in this predicament. Put in an application for the work-study program at your school, search online for additional employment opportunities on campus, or look for vacant research and teaching assistant positions.
It is a good thing to also understand as you learn how to prepare for grad school that working on campus in some capacity can help you create relationships with other people at your school. It can be an excellent way to make critical contacts and build your network. Working on campus can take a variety of forms.
Advice during graduate school
Keep your attention fixed on your education.
A good tip as you go through graduate school is to focus. Maintaining a consistent mental focus on furthering your education is one of the most beneficial things you can do for yourself. This does not imply that you should continue to concentrate just to obtain high grades. Learning is the primary goal, whereas grades are merely a result.
Always keep your mind open to the possibility of learning something new, and be on the lookout for situations where you can use your skills and learn from others. Learning is not only about performing well in school; it also involves creativity and discovering your method to contribute to the endeavor.
Acquire the skills necessary to be a good notetaker and an attentive listener.
Studies have shown that those who make notes using pen and paper can better process new information and remember lectures. For that reason, it is wise to improve your note-taking skills if you are learning how to prepare for grad school. While you may be accustomed to taking notes on a computer, writing notes by hand improves your ability to do both.
Students tend to take notes verbatim, sometimes known as transcription, of what is being said in class because laptops can be quite distracting. Taking notes by hand, on the other hand, compels you to be selective and to interpret the information in a manner that is unique to you instead of merely repeating what you have heard.
Educate yourself via reading.
Effective reading is easily processing and comprehending the information you are taking in via your reading. Several approaches may be taken here, but one of the most effective is to take notes and mark important passages as you read.
Find a system that works well for you, but in general, you should highlight or annotate the parts that are important to you, read those portions again, and avoid getting mired down in the irrelevant details. Print out any papers or PDFs you read online or use an online annotation tool such as hypothes.is or Diigo to take notes as you read.
Keep track of your time.
Time management is essential in all aspects of life, but it becomes even more crucial when pursuing a graduate degree, particularly if you are also employed full or part-time. For you to be successful in school, you will have to sacrifice some of your time participating in other things; however, if you accept my advice, those other activities will taste that much better once you have completed your education.
Find ways to relax.
Stress is a big factor in failure, procrastination, and laziness. Take time for yourself and find ways to de-stress, so you don't let tension bring you down. Even though you are doing your best in practicing how to prepare for grad school through studying, it doesn't mean you have to study all the time. Enjoy yourself by going out with friends, getting some exercise, going to a movie with the person you're seeing, and having a few beers with each of them.
Now that you have an idea of how to prepare for grad school, your next step is entering the school you want. At AdmissionSight, you can get the guidance of experts with 10 years of experience through any college you wish. Getting help from AdmissionSight will save you the trouble and effort of admission to the school. Set up an appointment today and see how we can help you