How To Start A Business As A Teen?
Why start a teen business?
Starting a teen business can have many benefits, both for the individual and the community. When thinking of how to start a business as a teen, there are some reasons you should do it. Here are a few reasons why starting a teen business can be a great idea:
Develops entrepreneurial skills: Starting a business requires planning, organization, marketing, sales, and financial management skills. These are all valuable skills acquired through starting and running a business. Learning these skills at a young age can be beneficial later in life, whether the teen pursues entrepreneurship.
Builds confidence: Starting a business can be an excellent way for teens to build confidence in themselves and their abilities. Seeing their business succeed can be a great confidence booster and help them develop a positive self-image.
Provides financial independence: Running a successful business can also provide financial independence for teens. They can use the money they earn to pay for their expenses, save for college or future investments, or even invest it back into their business.
Fosters creativity: Starting a business can provide teens with an outlet for creativity. They can explore their interests and hobbies and turn them into profitable ventures.
Makes a positive impact: A teen business can also positively impact the community. By providing a needed product or service, they can contribute to the local economy and make a difference in people's lives.
What makes a good teen business?
The following is a list of the top five characteristics that contribute to the success of good businesses run by teenagers:
When you're a teenager running your own business, it's imperative that you have the ability to set your own hours. One must strike a healthy balance between their professional and personal life to have the flexibility to work around other obligations such as school, sports, and other commitments.
Cost-Effective: Finding businesses with low initial and ongoing costs can benefit teenagers who are still in school or just getting started in the business world. Having low prices helps to ensure that the potential benefits of a new venture will outweigh any potential downsides.
Scalability: Business models that can be expanded to accommodate more customers are ideal for teenagers who want their income to increase over time. This may include selling digital products online or providing services such as tutoring or consulting hourly. Other options include selling physical products.
Technology: Using technology to its full potential to boost one's efficiency and productivity can be an excellent strategy for teenagers looking to compete in the market. Teen entrepreneurs who can differentiate themselves from the competition by mastering the art of platform creation and utilization will have an advantage over their peers.
Networking: Building relationships is essential for any business, but it's especially important for young people. Teenage business owners can expand their operations and discover new opportunities by cultivating relationships with other business owners, mentors, and potential customers.
Preparing for a teen business
Think of a good concept for a teenage business.
It is possible to launch a variety of businesses as a teenager, including assisting your neighbors with their household chores, launching a website and blogging, or selling products on Etsy. These are just some of the options available to you. This is an important consideration when thinking about how to start a business as a teen.
When considering what kind of company you want to launch, you should ensure that it's one in which you have a strong interest. This will ensure you don't run out of steam while juggling your business with other commitments, such as school and extracurricular activities. Even though teenagers run it, it may be complex.
Running a business takes a lot of effort, but with the proper preparation and commitment, you can establish a successful teen company quickly. Dismissing your first, second, or third idea without feeling bad about yourself is acceptable.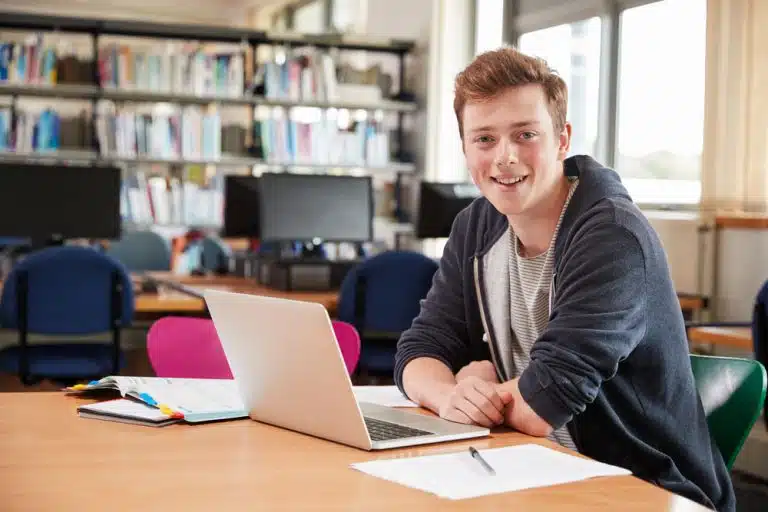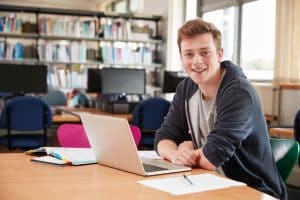 Very few teenagers who start their own businesses are successful in their first attempt. You still don't want to spend excessive time, effort, or money on the wrong initiatives, so you should ask and answer these questions honestly to find the best way to move forward.
Creating a business plan for a teenage startup
Teen businesses that only earn a little bit of spending money might not require a business plan, but if you want it to become a genuine success, you can benefit from having one. Teen businesses that just earn you a little bit of spending money might not require a business plan. \
Having a business plan will assist you in defining how you intend to run your company, market yourself, obtain sales, turn a profit, and expand your operations.
The creation of a business plan compels you to organize your thoughts and demonstrates that you are dedicated to the success of your teen enterprise. Even though they can be slightly different from one another, a good business plan should cover all of the following areas:
An executive summary with the essential points from your business plan
Your goals and what you hope to achieve with your business
A description of your business, background information, and context
Market analysis and likely demand
An overview of how your business is structures
Your business model
How will you market and sell your offerings
Financial projections, revenue, and profitability
Appendices
Determine your organization's structure, then register it.
In the United States, there are five primary business structures that a company can have, and it is critical to select the appropriate one. This is important when deciding how to start a business as a teen. The available choices are listed down below. They are as follows:
Sole Proprietorship
This is the "default" business structure; if you do not choose to create a more formal structure for your teen business, it will be organized in this manner. This type of business structure is acceptable as long as it is understood that it does not offer any legal protections against liability. This type of business structure is acceptable if you only have a tiny venture earning only a few dollars.
Partnership
When two or more people decide to work together on a project without formally forming a company, that project is considered a type of business known as a partnership. It may only provide you with some of the necessary protections for your teen's business, just as a sole proprietorship would. Additionally, getting a long-term commitment from another teenager or young person makes it difficult to form a partnership with you. This could be an additional challenge.
Limited Liability Company or LLC
The most common legal structure for a company, a limited liability company (LLC), can be established and kept going with minimal effort, expense, and complexity. If you are serious about your teen business and want to see it grow, this is the best option because it protects your finances and assets. However, if you are under 18, you will need your parents' permission to establish a limited liability company.
Establishing your teenage business and conducting business operations
After you have successfully registered your teen company with the appropriate authorities, you will need to organize a few additional details. This includes making choices about the location of your business, how you will manage its finances, and even your marketing strategy for the company.
Location: As you decide how to start a business as a teen, you must know the location of your business. The kind of business you decide to launch will determine where you will conduct your daily operations. Some businesses can be successfully managed from the comfort of one's home, while others may require a physical location.
Software and process: Having the appropriate software and procedures in place will make running your teen business much simpler.
Marketing: The approach that you take to marketing your company will change depending on the kind of business that you decide to launch. Investing some time in determining who your target market is and the most effective ways to communicate with them is the first step in figuring out how to market your company most effectively. The next step is to make certain that you create the necessary marketing assets to attract and convert customers.
Taxes and finances: If you expect your teen business to bring in more than $ 400 annually, you should open a business bank account and keep meticulous records because you must file business taxes. You can do this by opening an account at your local bank.
Equipment: The requirements for the various types of teen businesses will call for various types of equipment. You'll need a lot of technology or the appropriate equipment to bring in the right customers.
Compliance with rules, regulations, and taxes
When it comes to learning how to start a business as a teen, there are a lot of rules and regulations to follow, from the steps necessary to obtain the necessary licenses and permits to the knowledge required to file taxes properly. But before we get into that, let's begin with the fundamentals.
When starting a business, does a teenager need their parents or guardians?
When starting their own business, adolescents who are younger than 18 years of age will require the assistance of a parent or guardian. Even though adolescents have the propensity to want to handle everything on their own, the system is designed in such a way that they cannot form a company or apply for a loan without the consent of their parents or guardians.
Concerns regarding compliance with the law when starting a business as a teen
When starting a business as a teenager, you will face many obstacles and legal considerations regardless of your age. As was just discussed, people under the age of 18 are not allowed to be the organizers of their own corporation or limited liability company. Nevertheless, this does not mean that your dream cannot come true. Teenagers can form their own limited liability company (LLC) in a jurisdiction that is more favorable to commercial enterprise, or they can join an existing LLC as a member or partner.
Obtaining funding, establishing a bank account, and complying with tax laws are additional legal requirements. Most of these can't be finished by a minor alone and need to be okayed by a parent or guardian before they can be submitted (who will then take the liability). If your child is interested in beginning a business, you should do research to determine the documentation necessary in your region.
The regulations of the state
There is a good reason why some states are regarded as being more "friendly to business" than others. As a result of the fact that state and local governments are permitted to establish their own rules and regulations regarding small businesses and businesses run by teenagers, the things that you can and cannot do will differ depending on where you start your company.
It is important to know while you learn how to start a business as a teen that if you are under the age of 18, your parents will need to consult with a local attorney to find out what the laws are regarding child labor in your area. They will also need to conduct research on how to file, who is responsible for signing contracts, and even potential liability risks to have a complete understanding of what they are getting into.
According to research conducted by The Motley Fool, Montana and South Dakota are the states where it is easiest to launch a new venture. Additionally, states such as Delaware, Nevada, and Wyoming are fairly teen-friendly, making them an excellent choice for young people interested in starting their businesses.
Taxes
If you own a company, you will inevitably have to deal with the inconvenience of paying taxes, which can be done in several different ways depending on the type of return you must file. This may include taxes imposed by the federal government, individual states, and/or self-employed individuals.
You might also be responsible for paying sales tax and use tax, depending on the location and manner in which you sell products and services. It is recommended that approximately one-third of your earnings be set aside and used solely for the purpose of paying taxes.
If you are interested in learning more about managing a business, then college would be a good place to start. At AdmissionSight, you will be guided as needed in that step to studying in college. You can get all the right information and guidance from experts at AdmissionSight. Start your journey today with an initial consultation.