How to start a club?
When attending college, joining a club can be an excellent way to become involved on campus, meet people, investigate a variety of interests, and gain insight into the dynamics of groups. If you will explore how to start a club, it is best to know the reason why you should start a club.
It is also possible to have fun with it, which can help reduce the stress caused by late-night study sessions and heavy academic workloads.
Why you should start a club?
On-campus clubs are an excellent resource for getting to know other students and discovering others who have the same kinds of interests as you do. It is also a great outlet for students to let out some of the stress that comes with academic life while also building real connections that come along the way. Students can do this by participating in extracurricular activities.
However, as a student, the most significant advantages are the chances for both personal and professional development. There is always something going on in the clubs, whether it be events, meetings, trips, or other activities, and in each of those scenarios, students use essential skills such as communication, decision-making, planning, and leadership.
Putting in the effort to develop these skills while you are still a student will prepare you for your future career as well as any other opportunities that may arise.
You begin with an idea, and then you take the necessary steps to make it a reality by first planning it out and then conducting research. As you go through the process, you might also pick up some new insights about yourself, your capabilities, and your capacity to tackle one step at a time until you accomplish what you set out to do.
The following is a short list of the numerous reasons why you should start a club:
Acquire new acquaintances and network with people whose values and passions are aligned with your own.
Develop leadership skills.
Develop your professional contacts and relationships.
Work on your ability to connect with and communicate with others, and improve your communication skills.
Gain knowledge in the areas of marketing, financial planning, and managing your time.
Include your previous experiences on your resume.
What functions does a club typically perform?
Starting a club requires a lot of dedication and so it is important that you know its functions and how it may help you along your student journey.
There are many different motivations for a student to be interested in how to start a club, including the following:
Raise either awareness or financial support for a worthy charitable cause.
Participate in academic competitions at the neighborhood, state, and even national levels.
Participate in an activity that you like with people who have similar interests.
Put their creativity to the test by attempting to make something from scratch.
What kinds of clubs can you start?
To learn how to start a club, you have to know first what kinds of clubs can you establish.
In college, students have the opportunity to form a wide variety of different clubs and organizations. The following are some of the most common varieties:
Academic Clubs
Academic clubs are typically centered on the subject matter that you are currently studying. These may include organizations for virtually any academic field, such as accounting, history, marketing, or graphic design, for example. These organizations have the potential to strengthen your professional network and put you in contact with influential people in your industry.
Community Service Clubs
Students who want to make a difference in their community, in their city, or even on a global scale can join one of these clubs. To name just a few examples, there are organizations whose primary focus is on the protection of animals, the environment, or both.
Clubs Focused on the Media and Publication
If you have aspirations of becoming a journalist, photographer, or radio broadcaster, then this category of the club might be right up your alley. You might gain experience by participating in media and publication clubs on campus, such as publishing the school newspaper, creating a website, or producing a campus broadcast on the radio or television.
Political and Multicultural Clubs
These clubs bring together individuals of diverse backgrounds who share a common political or cultural perspective. The feeling of being at home can be restored when international students get together with local students from the same region. You might have the opportunity to network with influential people and party leaders if you join a political club.
Clubs for Recreation and Sports
Joining a sports club is a fantastic way to meet new people while participating in activities that you take pleasure in. You might be more inclined to participate in intramural sports, or you might discover that you have an interest in more niche clubs. There are some clubs that compete both locally and on the state level.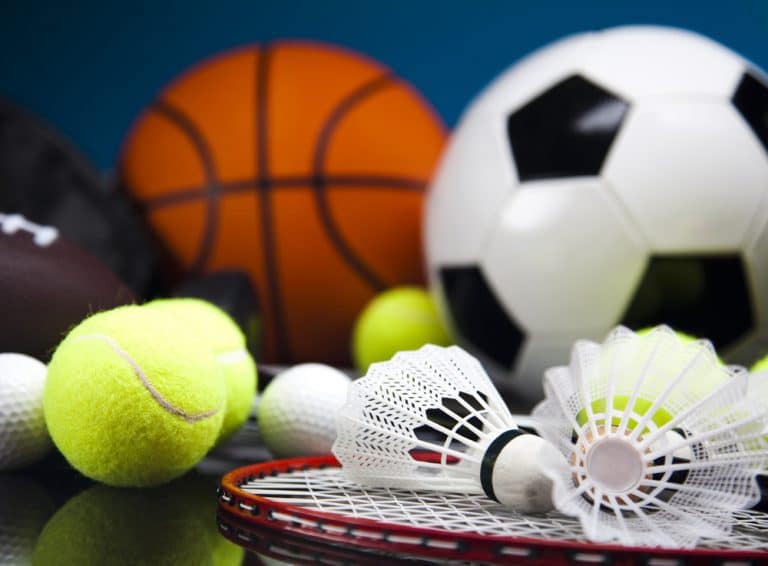 Spiritual and Religious Clubs
Regardless of the faith or religion that you practice, there is probably a club on campus that shares your values and ideals. Students of various faiths get together on a regular basis for fellowship and support, whether they are Buddhist, Jewish, Muslim, Christian, or another faith.
How to start a club?
To your good fortune, a significant number of other students have already initiated the formation of a college club. This indicates that there is a reliable plan in place for getting your club up and running in a successful manner. The following are eight essential steps on how to start a club:
1. Establish the goals of your organization.
To begin, you will need to determine the primary focus that you want your club to have. Is there a topic that you have a deep interest in and that you think would be appropriate for a club setting? Do you find that swing dancing revitalizes you, or are you eager to help children who lack mentors? You are only constrained by your own creativity and the degree to which there is a demand for your club.
When you have an idea in mind for the club, the next step is to sketch out its mission statement, its scope, and its objectives. This includes the goals that your group is working toward as well as the intended impact that your club wants to have on the students.
2. Begin to recruit new members and evaluate the interest level of your peers.
Have a conversation with your close friends and fellow students about the club, and gauge the level of interest they have in joining. In most cases, educational institutions call for a certain minimum enrollment of enthusiastic pupils. These members will also serve in leadership roles within the club, including as president, vice president, secretary, and treasurer.
It is essential that the core officers of your organization strengthen the team and that you have faith in their ability to carry out the duties assigned to them. Word of mouth and social media are both effective methods for recruiting initial members.
3. Consult with a teacher or a college staff.
You are required to have a staff advisor in order to assist in the oversight of your organization, provide you with helpful advice, and make certain that your club is still aligned with its initial goals and intentions. Instructors, administrators, and other members of the college staff could all fill the role of advisor.
Take into consideration the staff members who are already working in your area of interest. If you are interested in starting a digital film club, for instance, you might want to think about approaching a teacher who works in the entertainment and art department. Consult the coordinator of the student life program if you are unsure who else to question; they may have some recommendations.
4. Fill out an application for registration.
Now is the time to formalize your club by registering it with the school in order to make it official. There are a lot of schools that have registration forms available online, while others require students to bring their forms to the student life office. You will need to provide the names of your officers and your advisor in this section.
After registering your club and making it an official student organization, you will typically be granted access to various college resources. These resources may include funding, a free website, a mailing address, as well as rooms and equipment.
5. Put together a charter for your organization.
When you register your club at some schools, they require a copy of your club's constitution and bylaws, while other schools allow you to draft one after your club has been approved. The club's governing rules, the organization's structure, and the club's mission statement are all outlined in the constitution.
The procedures for specific operations, such as membership, dues, and the duties of officers, are outlined in your bylaws. Talk things over with the person in charge of student life or an advisor on the faculty if you are unsure how to proceed.
6. Ensure that you have finished the anti-hazing agreement.
A person is said to have been subjected to hazing if they were initiated into a club in a manner that puts their physical and/or mental health in jeopardy. This could include anything from being made to drink alcohol against their will to being kept awake for long periods of time in complete isolation.
A college's definition of hazing is included in an anti-hazing agreement, as well as a statement that any form of hazing may result in monetary fines and/or incarceration for the perpetrator.
The anti-hazing agreement needs to be signed by all members, including officers and advisors. The practice of hazing, which frequently leads to serious injuries and even fatalities, is unfortunately still common in American colleges.
7. Participate in instructional sessions with other club officers.
Before you can begin holding meetings and advertising on campus, the club's officers will almost certainly need to go through some kind of formal training first. Instructions outlining what is expected of participants and the duties associated with each role should be provided during workshops.
It's possible that the treasurer will get training on how to create a budget, for instance. In addition, the secretary may pick up skills in the creation of an agenda, the typing up of the meeting's main points, as well as the organization and distribution of information among the members of the club.
8. Organize your first gathering and make sure people know about it.
Now that you've gotten your club off the ground, it's time to get together for your first meeting! Think about ways to make this meeting an experience that people will want to tell their other friends about after they have finished attending it. Because the majority of club members join in order to make new friends, the first step should be to break the ice.
After you've successfully completed the first meeting, you'll have more self-assurance, which will make it easier for you to feel motivated to spread the word. You can raise awareness about your group by posting flyers around town and sharing updates on social media. Keep in mind that establishing a club takes some time. Establish a strong foundation, and then build on top of that.
How to grow your club?
After you have gone through the process of how to start a club, the next challenge is to identify how to grow your club.
In order to run a successful college club, recruiting new members and fostering growth are essential aspects that must be prioritized. These aspects will contribute to the accomplishment of all of the goals and targets that have been established.
The following is a list of some of the various approaches that can be taken in order to expand and recruit new members for the club:
1. Reserve a spot at the college club's fall festival.
This is an excellent way to get potential members in the door of the club, talk to them one-on-one, introduce them to the group, and hand out additional information.
2. Post flyers in various locations around campus.
By putting up flyers around campus, you can inform people who walk by them about your club, communicate when and where meetings are held, and provide information about upcoming trips, among other things.
Even if the people who are walking by choosing not to join the club right away, there is a good chance that they will stop in for a meeting to get a better idea of what the club is about or that they will decide to participate in one of the activities that it hosts.
3. Create a social media presence.
When it comes to any task in today's world, social media is the number one tool, and having a club profile set up will allow you to look at the profiles of potential members or connect with students who share the same interests as the club.
Social media is also the number one tool when it comes to any task. You are never restricted to simply scanning profiles; rather, you can also run advertisements, promote events, network, and do a great deal more with social media.
The fact that social media is not a "one-trick pony" is one of the best things about it. Explore a few different platforms and become familiar with the ways in which you can use them to your advantage by producing content that is outside the norm.
4. Distribute a message via e-mail.
Take advantage of the fact that every college has a directory that students can use to locate or get in touch with other students, and send an email to a list of students on that list who you believe will be interested in joining the club or who are pursuing interests that are related to the club.
Be sure to keep the email succinct while still providing relevant information, and focus on the positive outcomes that will result from students becoming members of the club.
5. Launch an advertising campaign.
Although it may initially appear to be a laborious task, carrying it out is actually quite straightforward. Putting up stickers around campus with the club's name, socials, and a QR code that directs people who scan it to a joining page with more information is a straightforward and effective way to promote your organization.
People are going to notice all of the stickers that are stuck up around different parts of campus, so this is a great opportunity to leave a lasting impression on potential new members of your club. Printing a few stickers won't put too much of a strain on your club's budget.
Stickers are not the only things that can be used to begin a campaign, as there are many other inexpensive items that can be used as well, such as button badges, pens, magnets, pop sockets, and so on.
Through the process of establishing and managing a high school club or organization, you will ultimately acquire the leadership skills that are typically acquired in this way. This is perhaps the most important consideration to make before embarking on such a time-consuming endeavor.
Starting a club is directly related to extracurricular planning. It is beneficial as it provides you with a hook that serves as a powerful representation of you and illuminates a facet of your persona that is characterized as unique.
A compelling personal statement, in addition to the hook, can help you get your foot in the door. The personal statement is your one and only opportunity to demonstrate to the admissions committee your capacity for deep levels of introspective thinking, including how you construct your thought process and how a particular experience has shaped your perspective.
When you first begin working with AdmissionSight, we will immediately begin ensuring that your extracurricular activities showcase both the breadth and depth of your involvement in the community.
Our students take part in a wide variety of extracurricular activities, some examples of which are Habitat for Humanity, DECA, debate, scientific research, a capella, theater arts, sports, and the list could go on and on. We will help you demonstrate that you are passionate about what you do by participating in extracurricular activities or even starting your own club that can be identified as one.
AdmissionSight's great academic guidance will make it all possible for you so don't hesitate to contact us today and book your initial appointment.