How To Study For The ACT?
What's an ACT test?
What exactly is the ACT test? The American College Testing (ACT) is a standardized exam that determines whether or not a student is prepared for college-level work in English, reading, mathematics, and scientific reasoning. The exam lasts for a little under three hours, not including an additional writing section that takes up an optional forty minutes. It is important that someone knows how to study for the ACT.
This test for college admission was first administered in 1959 at the University of Iowa, and it is also utilized as a tool for career planning. The results can help students work on filling any learning gaps while they are still in high school if the test is taken as early as the 11th grade or earlier.
Why is the ACT important?
The vast majority of people do not consider standardized testing to be entertaining in any way, shape, or form. Then why bother taking the ACT? You might have heard that many colleges have eliminated the requirement for students to take entrance exams. There are, in point of fact, a few educational institutions that do not call for applicants to submit their test results; these are the schools that offer test-optional or even test-free admission.
As a result of the widespread coronavirus pandemic, many students were unable to take the ACT, which led to a significant increase in the popularity of test-optional policies. While test-optional status has been implemented temporarily at the vast majority of schools, some have chosen to make the change permanent.
The majority of colleges and universities will still look at your ACT score. Even if a particular institution does not require applicants to submit test scores, having good ones will give your application a boost and help you stand out from the other applicants. If you do not choose to take the ACT, you will not only reduce the number of colleges to which you are eligible to apply, but you will also miss out on the opportunity to make your application even more compelling.
Not only do many schools provide students with financial assistance based on their merit, but test scores are frequently one of the most essential factors in determining which students receive scholarships and which students do not.
Even if the school to which you are applying does not require applicants to submit test scores, you may still need to learn how to study for the ACT in order to be considered for financial aid. Taking the ACT is strongly recommended that you do so in order to increase your chances of receiving a financial aid package that is worth tens of thousands of dollars.
Also, even if the colleges to which you are applying do not require the ACT, you may still be required to take it if your high school or the state in which you live requires it. If you live in one of the states that requires the ACT, you must take it.
In these circumstances, you will be required to take the ACT at your current school, during the regular school day. You have the option of sending the results of these in-school ACT tests to colleges in the same manner as you would send the results of any other ACT test, but you are not required to do so if you are not satisfied with how well you performed on the test.
How to effectively study for the ACT?
There are some people who completely understand how to study for the ACT. It is imperative that you enter the ACT exam well-prepared because it is quite possibly one of the most important examinations you will take. It is not like any regular high school exam.
When there are so many different places that claim to have the answer to your requirements for test preparation, how are you supposed to decide which way to go in your ACT?
Customize in a unique and individual way.
It is important as you learn how to study for the ACT that you make studying personalized. Because no two people are the same, no two people's educational strategies should be the same. Check that your study schedule accommodates your specific requirements. Consider the ways in which you could make the most of the flexibility offered by the plan that we have suggested to you. If you would rather study for two hours in a row, that is perfectly acceptable. If you'd rather break up your studying into four intervals of half an hour each, that's perfectly acceptable. Do whatever you think will bring you the most success!
Get an early start.
Allow yourself a sufficient amount of time to complete the test preparation process. The needs of the majority of students should be met by a timeline of three months, but those who are looking for a significant increase in score may need to extend this timeline to a total of six months. Naturally, this implies that you ought to have a good idea of which boat you're in at least half a year before the examination; consequently, you'll want to start paying attention to the process as early as possible.
It is better to take some action than to take none at all.
What happens if you don't have three months to prepare for the exam, much less six months? What should you do if the most time you have available each day to devote to studying is fifteen minutes? What if you don't have free time for a practice test that lasts for four hours?
Utilize what you have available; even if it's only fifteen minutes a day for a month and a half, it will be much better than doing nothing. If you need to take your practice exam(s) in more than one sitting, that is perfectly acceptable. It is not acceptable to use the fact that one is unable to perform a task effectively as an excuse for not carrying it out at all. Even minimal preparation is preferable to none at all.
Participate in a mock exam.
Put forth your best effort on this first test in order to get a score that is more reflective of your abilities. In light of this, check to see that the ACT practice test you're using is an official one. You will get the most accurate sense of the ACT and the most accurate results if you use these. In addition to that, they are totally free to use!
In learning how to study for the ACT, be sure to read the instructions for this practice test very carefully while you are working through it; becoming familiar with the instructions will be an important part of your preparation for the real test. You don't want to waste time on test day reading the same directions that you could have become familiar with months in advance because they don't change from one edition of the test to the next, and you don't want to.
In addition, having complete comprehension of the activity will spare you a great deal of anguish. We have the propensity to give the incorrect response most of the time because we do not always fully comprehend the question that is being asked of us.
Keep up with your own self-care.
Make it a priority to look after your physical, mental, and emotional well-being while you're studying by giving yourself plenty of breaks and eating well. Give yourself regular encouragement. Take some time for yourself to relax and enjoy some fun activities. Treat yourself after all of your hard work with something small and enjoyable, like an ice cream cone or a stroll through the park.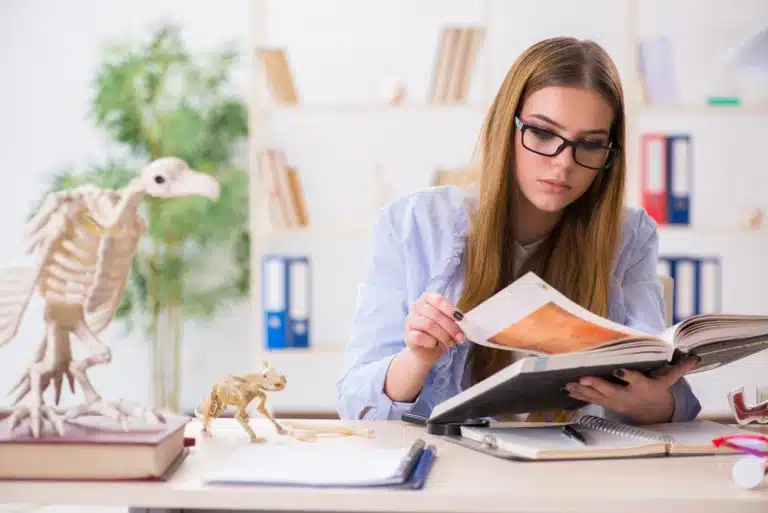 Though understanding how to study for the ACT is important, resting is also a priority. You should always pay attention to how much and how well you sleep, but in the days leading up to the exam, it becomes especially important that you do so. Not only does the sleep we get the night before affect how well our bodies function, but also the sleep we get the night before that and the night before that.
The night before you take the ACT, make sure you have all of your materials together and don't forget to have a healthy breakfast and leave yourself plenty of extra time to get to the testing center.
Now you have a vision of how to study for the ACT, taking the ACT should be a little easier. As you need guidance in learning for the ACT, you should also get guidance from AdmissionSight in getting in college. With guidance from AdmissionSight's top experts in college admission with 10 years of experience, you can get to any college you dream of. You can talk to our experts today to get started.