How to Study for the MCATs?
Are you curious about how to study for the MCATs in order to acquire the score you want? If you aren't planning on attending one of the few medical schools in the country that doesn't require the Medical College Admission Test (MCAT), you probably spent at least some of your premed undergraduate years pondering how to best prepare for this difficult exam.
The secret is to study in a wise way! You do not want to find yourself in a position in the future where you are concerned about how to enter medical school despite having a poor MCAT score.
Scheduling is essential, but so is ensuring that the organization and subject matter of each and every study session are optimized to be as effective and fruitful as is humanly feasible. In this tutorial, we will go over the fundamentals of how to study for the MCATs by organizing your study sessions and explain how to combine the most relevant materials in order to achieve the best possible results on the day of the test.
What is the MCAT?‍
So what is the MCAT? The Medical College Entrance Test, also known as the MCAT, is without a doubt one of the most significant examinations required for admission to medical school. The majority of medical schools in the United States and Canada require applicants to take a standardized exam that consists of multiple-choice questions and is administered on a computer.
The test is administered by the Association of American Medical Colleges (AAMC) in order to supply medical schools with measurements that may be used for looking at and evaluating the qualifications and readiness of applicants for medical school. Scores on standardized tests like the MCAT and grade point average are taken into consideration by admissions committees.
A high score on the Medical College Admission Test (MCAT) will not only have a good impact on your admission to medical school but will also provide you a competitive edge over other applicants if you prepare well in advance and study in depth. On the other hand, you shouldn't just automatically assume that you'll have no trouble doing well on the MCAT.
The MCAT is an interdisciplinary exam that assesses your understanding of areas such as physics, chemistry, and biology. Learning how to study for the MCATs is vital. This examination is significantly more rigorous than a test that you might take in college. In addition to this, the MCAT will assess your ability to solve problems by asking you to "reason beyond the text" in the challenging MCAT CARS component of the exam. This will evaluate your ability to think critically and independently.
The Medical College Admissions Test (MCAT) is scheduled to span roughly seven and a half hours, which is another hard feature of the exam. Since maintaining one's mental stamina for an extended period of time is required to get a good score on the test, the time allotted should be taken at a deliberate and measured pace.
Why It Is Important to Learn How to Study for the MCAT?
Above, we discussed the Medical College Admission Test, also known simply as the MCAT, so we will know why it is important to learn how to study for the MCAT. MCAT is the primary standardized examination that is utilized by medical schools to evaluate the applicants' levels of knowledge and ability. In addition to testing reasoning and understanding of the humanities and medically related disciplines, this exam assesses fundamental scientific knowledge.
The MCAT is an essential component of the application process for medical school; in fact, your score on the MCAT and your grade point average are typically regarded as the "make or break" components of your application, as they have a significant impact on the likelihood of your acceptance into medical school.
If you perform especially poorly on either or mediocre on both, many admissions committees will reject your application without considering the other more qualitative aspects of your application such as your medical school personal statement or letters of recommendation. This is because these aspects are more subjective in nature.
The Medical College Admission Test (MCAT) occupies an intriguing position within the larger framework of post-secondary evaluations. The ACT and SAT are far more general assessments, whereas those who intend to pursue graduate studies in a specialized field will need to take other examinations such as the GRE, USMLE, and COMLEX.
Despite the fact that medical schools are technically graduate study programs, they are in many ways the primary medical training for future physicians. As a result, the MCAT is in many ways a kind of middle-ground exam; it is more difficult and specific than initial entrance exams, but it is more generalized than the specialized licensure and certification exams that are associated with residency.
If you haven't yet taken the MCAT, you may be curious about how long it takes to become a doctor. While the path to becoming a doctor is long and can be winding at times, taking the MCAT is the first milestone that is directly related to medical school and the path of medicine as a whole and it is why how to study for the MCATS is important.
If you are curious about how long it takes to become a doctor, you should take the MCAT. The Medical College Admission Test (MCAT) is designed and administered annually by the American Association of Medical Colleges (AAMC), which also routinely adds new information to the test, making it dynamic in terms of its subject matter. The format of the test as a whole and the questions that are included in it are very consistent from one year to the next.
How to Study for the MCAT?
Because there are so many different resources and approaches to use when studying for the MCAT, it has figuratively become its own industry within the context of test preparation. When faced with such a vast number of possibilities, trying to figure out which study methods are most effective can feel like wading through an ocean. You may, thankfully, take advantage of the fact that there are a few universal truths regarding MCAT preparation, and use these to help you organize and make the most of the period leading up to the exam.
The average score on the Medical College Admission Test (MCAT) for test-takers in the United States in the school year 2021–2022 was 505.99. Having said that, the average score on the Medical College Admission Test (MCAT) for those who were accepted into medical school was 511.9. Because of the intense level of competition that may be found in the application process for medical school, it is a good idea to shoot for a score that is higher than the national average.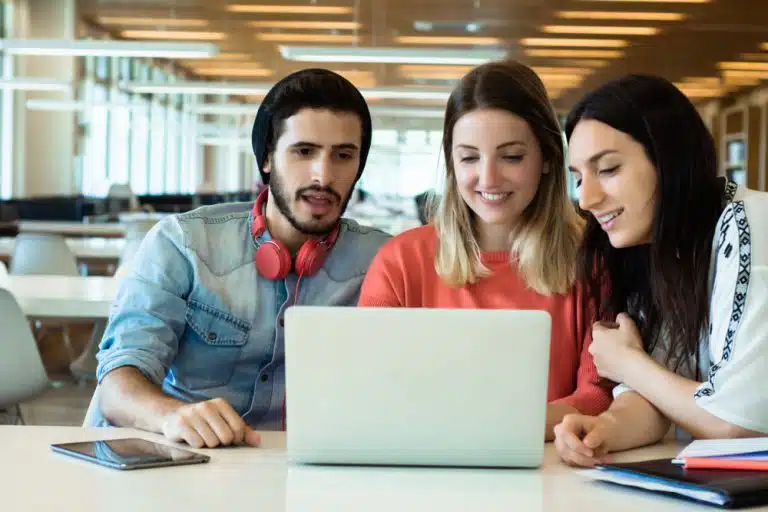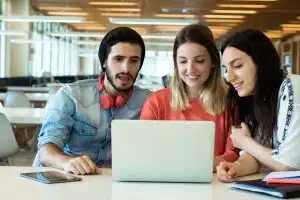 This is something that can be accomplished with careful planning and a great deal of hard work. Take into consideration some advice listed below on how to study for the MCATs.
Avoid procrastination by creating a timeline
When it comes to being ready for the MCAT, multiple experts agree that the most important things to keep in mind are to get an early start and to maintain your dedication. Studying for the MCAT should take at least 200 to 300 hours, it has been recommended that pre-med students shoot toward this goal. Plan to devote even more time to your studies if the information is still unfamiliar to you or if it has been a significant amount of time since you last examined it.
Dr. Richard Beddingfield, the author of the book Med School Uncensored, suggests that students start preparing for the MCAT early in the junior year of their undergraduate studies, with the intention of taking the exam in the spring of the same year. This recommendation can be found in the book. To put it another way, you won't be able to prep for this test during the week of spring break or in the weeks coming up to the test itself.
Do not put off beginning your MCAT preparation until you have made a final decision regarding when you will take the exam. Make sure that you give yourself enough time to completely take in the information that has been provided.
Study in ways you've found successful in the past
If you are intellectually talented enough to consider attending medical school, then it is quite likely that you have already mastered the art of studying. And if you already have a good handle on the methods of study that are effective for you, there's no reason to switch things up when you're getting ready for the MCAT exam.
Your best course of action is to stick to the strategies that have been successful for you in the past. If this requires you to review the information on your own with the help of books, make sure that you set aside sometime each week to do so. You can attend a preparation course in person or electronically if you prefer something with a little bit more structure and direction. These courses are available.
Create a comprehensive study schedule and ensure that you stick to it, regardless of the study methods you choose. During your preparation for the MCAT, this will be of great assistance in ensuring that you remain on track.
Take MCAT practice tests
Taking practice exams to familiarize oneself with the layout of the real test is another essential piece of advice for achieving success that is widely recommended among medical students. Simply going back over the content from the class won't always be enough. If you work these into your study routine, you will improve your comprehension of the format of the test as well as the allotted amount of time to complete it.
Taking practice exams will allow you to evaluate how well you are doing overall in your preparation for the MCAT. You will also become familiar with the time limits, which will allow you to avoid being surprised on the day of the test.
On the other hand, it's important to keep in mind that the majority of students do significantly better on their mock tests than they do on the actual test. Always keep this in mind as you go through the process of reviewing your scores in preparation for your MCAT test date.
Identify your weak spots and strengthen them
In addition to this, it gives you the chance to examine the aspects of your performance in which you might benefit from some additional practice. When you see how well you did on the practice questions, you'll be able to modify your study strategy so that you focus on strengthening the areas in which you performed poorly.
You will also need to think about how well you have learned all of the topic information that is on the MCAT in school. In the event that your undergraduate studies did not cover all of the topics that will be tested, it is your responsibility to acquire the essential knowledge in those disciplines.
Set goals for yourself
You may have found that a high-level overview of the content was sufficient for the other tests you've taken during your time in college. But going through your notes or other study materials mindlessly just before the test is not an effective MCAT study technique.
It is likely that obtaining a particular score is your ultimate objective; nevertheless, you should also make it a point to establish more manageable objectives for yourself as you progress through the studying process leading up to the exam.
This might include how much information you will cover in the space of a week when it comes to studying, how many hours you want to spend studying each day, or what score you would like to achieve on your practice exams. Along the way, you may keep yourself accountable by setting shorter-term goals like these, which will also help you get closer to your ultimate objective.
Aim for the best the first time
It is true that you can repeat the MCAT if you are dissatisfied with the score you received the first time. But you should also keep in mind that it is an expensive, time-consuming, and stressful exam; and if you do decide to retake it, most medical schools will actually look at both of your scores or take an average of them. If you do decide to retake the exam, you should also keep in mind that most medical schools will look at both of your scores.
It is in your best advantage to perform as well as you possibly can on the test when you are taking it for the first time. It requires a significant amount of effort, but it will be well worth it to avoid having to go through all of that again.
How is the MCAT scored?
If you're considering taking the MCAT, you might wonder how is the MCAT scored. The components of the exam that pertain to Physical Sciences, Biological Sciences, and Verbal Reasoning all utilize the multiple-choice format.
The only factor that goes into determining their final grade is the percentage of questions that were correctly answered. There is no consequence for providing answers that are inaccurate. The raw individual scores from each of the three sections are then scaled using a point system that ranges from 0 to 15. After then, the points are added together to get an overall score based on the three different multiple-choice sections.
The Writing Sample portion of the MCAT consists of two essays, each of which is scored on a scale ranging from 1 to 6 points by two different graders. Each essay is given a total score that is the average of the two different grading scales. After those four points have been calculated, they are added together to produce a raw score for the overall Writing Sample portion. The raw score is then transformed into a letter grade that ranges from J (the lowest possible grade) to T (the highest possible grade).
When you're getting ready for the MCAT, you have a wide variety of strategies and tools at your disposal to choose from. It will take a significant amount of time, effort, and mental capacity on your part to do well on how to study for the MCATs, but keep in mind that passing it is the first step toward realizing your goal of becoming a physician.
Want to learn more about how to study for the MCATs and improve your chances of getting into your dream medical school? You've come to the right place. At AdmissionSight, we have over 10 years of experience guiding students through the competitive admissions process.
AdmissionSight can help you put your best foot forward when applying to college this fall. Contact us today for more information on our services.