How to Write a College Essay About COVID-19
The COVID-19 pandemic has had an incredibly significant impact on the average high school student. As a result, many college applicants might consider using this relevant and impactful topic when writing their college essays. Many applicants are wondering whether or not this topic is a good choice. On the one hand, it was a once-in-a-lifetime event that had a profound impact on their lives. On the other hand, however, millions of other students were similarly impacted. Overall, the COVID-19 pandemic can make a great essay topic. As with any essay, it's more about how you approach it rather than the topic itself. To make sure you put your best foot forward on your application, we're going to take a look at some helpful tips for writing about COVID-19 in your college essay.
Why writing about the COVID-19 pandemic is a good idea
Students often hear from college entrance experts to steer clear of essay topics that are two general. In other words, it's a good rule of thumb to approach topics that are unique to you. This strategy ensures you're showing admissions officers something special about you that no other applicant can share. This is an effective way to make sure your application stands out from the crowd, so you must learn tips for writing about COVID-19 in your college essay.
At AdmissionSight, we've even given this advice which is right 99% of the time. This is just another way in which the COVID-19 pandemic is impacting the norm. When you think back on impactful events in your life, it's going to be difficult not to consider the COVID-19 pandemic.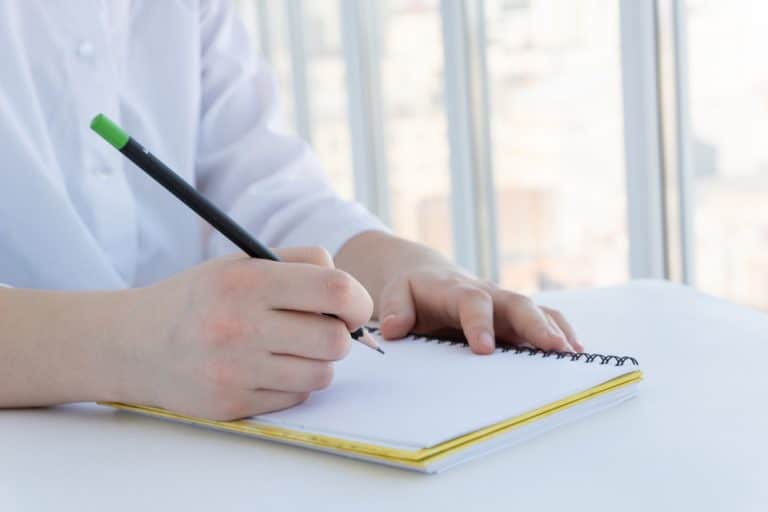 Currently, there are some mixed opinions amongst college applicants. Some consider the topic too general and vague, while others think it's simply too impactful not to mention. So, what makes the COVID-19 pandemic a suitable college essay topic?
First and foremost, college essays are intended to help admissions officers get to know more about the applicant. One of the most effective ways to convey who you are, what your personality is like, and what you're interested in is to recount certain experiences from your life.
As mentioned before, it's nearly impossible not to consider the COVID-19 pandemic within this genre. Another reason why the pandemic is a suitable topic for a college essay is that even though the event impacted everyone, each applicant was affected in a unique way.
In addition, each student approached the new obstacles they faced with a different strategy. This variation makes it easier to write something that will be specific to you, which is essential when writing college essays.
COVID-19 college essay prompts that already exist
It probably will come as no surprise to you that some COVID-19 specific college essays already exist. More specifically, the Common App and the Coalition App have both added a prompt specifically asking students about the pandemic, so it's imperative to learn some tips for writing about COVID-19 in your college essay. Let's review each
The Common App Prompt
Community disruptions such as COVID-19 and natural disasters can have deep and long-lasting impacts. If you need it, this space is yours to describe those impacts. Colleges care about the effects on your health and well-being, safety, family circumstances, future plans, and education, including access to reliable technology and quiet study spaces.
The Coalition App Prompt
Natural disasters and emergency situations like the COVID-19 pandemic have impacted the lives of many students and their families. While entirely optional, you may share information here regarding how any of these events have affected you or your family circumstances.
As you can see, both essay prompts are fairly open-ended. This makes it important for students to do some planning beforehand to help narrow down the number of potential topics to something that is unique to them, personal to them, and important to them. so, let's dive into the tips for writing about COVID-19 in your college essay.
How to write about COVID-19 without a dedicated essay
Most colleges have their own essay prompts that applicants are required to answer. As of now, not many have included questions specifically asking about the COVID-19 pandemic. But that doesn't mean that students can't use one of the more open-ended questions to address this topic.
However, it's important to understand the land mines that come with this topic. As I mentioned before, it's easy to write an essay that is too general. If you can come up with another topic that is more unique to you, we would recommend going with that instead of using the COVID-19 pandemic as your subject.
But if you do have something you'd like to say about the pandemic on your college application, many schools have essay prompts asking you to recount a challenge or obstacle in your life. This would be an excellent opportunity to bring up the COVID-19 pandemic.
How to write about COVID-19 effectively in college essays
Make it unique.
Admittedly, we might sound like a broken record at this point. However, it's imperative the applicants understand the importance of making every college essay specific to them. Put yourself in the shoes of an admissions officer for just a second.
Imagine you have to read through hundreds if not thousands of applications many of which will cover the topic of COVID-19. There's no question that the topic itself would become quite dull after a while. The only thing that would save an essay would be the unique elements that make a certain application stand out.
Again, the whole purpose of a college essay is to help admissions officers get to know you better. The more personal your college essay is to you, the more effective it will be in helping you stand out from the bulk of applicants. Here are the tips for writing about COVID-19 in your college essay:
Make it personal.
When writing about the COVID-19 pandemic, some students might be tempted to keep things general. As a major event that impacted billions of people across the world, it might feel a little awkward to focus specifically on how it impacted you.
However, it's important to keep in mind that the subject of this essay isn't the COVID-19 pandemic. It's you! Your response needs to be personal. Admissions officers already know how the pandemic negatively impacted the world.
What they don't know, and what you need to convey to them, is how you were uniquely affected don't be afraid to get a little personal. The more open, honest, and revealing you are, the more effective your essay will be at connecting and catching the attention of admissions officers.
Express it, don't say it.
Ironically, students in high school are most experienced with analytical writing. This style of academic pros is no doubt important when you reach the collegiate level. However, you need to take a completely different approach with your college essays.
Your responses need to be much more in the realm of creative writing than academic writing. A handy rule of thumb to follow is to express instead of saying. For example, instead of simply saying that you struggled with depression during the COVID-19 lockdown, you could express how you felt, what you thought, and how you acted.
This storytelling of sorts puts admissions officers into your experiences and makes it easier for them to understand what you're trying to convey. This style of writing will also ensure your application stands out from other applicants that stick to the standard and quite boring academic style.
Find the story.
Before you can tell a story in your college essay about COVID-19, you have to first find the story. Wait, you might be thinking to yourself, COVID-19 is the obvious story, right? Well, COVID-19 was a major event, but the real story is going to be how it uniquely impacted you.
Right now, you're probably thinking of at least a dozen ways the pandemic affected your life. The key is to find one specific way from which you can build a compelling story. Maybe the lockdown forced you to confront a rift that had grown in a personal relationship of yours.
Instead of listing all of the ways in which you were impacted by the pandemic, your essay could focus on your acceptance, understanding, and overcoming of this relationship struggle. It's helpful to think of the pandemic as the backdrop and setting of your story. However, the main element will be something that happened within that context. That's where your story lies.
Keep it concise.
One of the biggest things applicants struggle with when it comes to writing college essays is sticking within the word limit. To many high schoolers, this sounds like a funny issue since many are used to struggling to reach the required word count on course papers.
College essay prompts are different and they're typically limited to just a few hundred works. This limit is placed for a few reasons. First of all, admissions officers don't have time to read through thousands of long-winded responses.
In addition, colleges want to see how applicants fare when writing within a short word limit. As a result, it's imperative that students remain concise when writing about how the COVID-19 pandemic impacted their lives.
With such a large topic, it's easy to get carried away. However, even going over the word count by a few words can reflect poorly on your application. A great way to approach these short essays is to write down a rough draft without being concerned about the word limit at first.
Upon your initial review of the essay, take out any fluff that's not essential to convey your story. Keep trimming the fat and tell all you have left is a succinct and to-the-point essay that fits within the defined word limit.
Work with a professional.
Whether you've always struggled to write in high school or you consider yourself a bit of a modern Shakespeare, it's always helpful to consult an expert when it comes to mastering your college essays.
This is especially true when approaching a topic as sensitive as the COVID-19 pandemic and when we say sensitive, we aren't talking about the severity of the issue itself. Instead, we're talking about how easy it is for students to write a bad essay on this topic.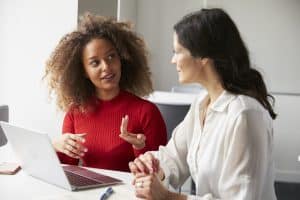 AdmissionSight is a leading college entrance expert with over a decade of experience helping students just like you get into the universities of their dreams. One of our most effective services is college essay ending.
Will work with you one on one to help you perfect your COVID-19 pandemic essay. I'll show you exactly what college admissions officers are looking for and how you can catch their attention with this essay topic. By the time you're finished writing it, you can feel confident that it will improve your chances of getting into the university of your choice.
Rules to follow when writing any college essay
Get started early.
There's nothing more frustrating and stressful than writing an essay on a time crunch. Fortunately, you know what college essays you'll need to write months in advance of the submission deadline. This gives you ample time to brainstorm, write, edit, and perfect your essay.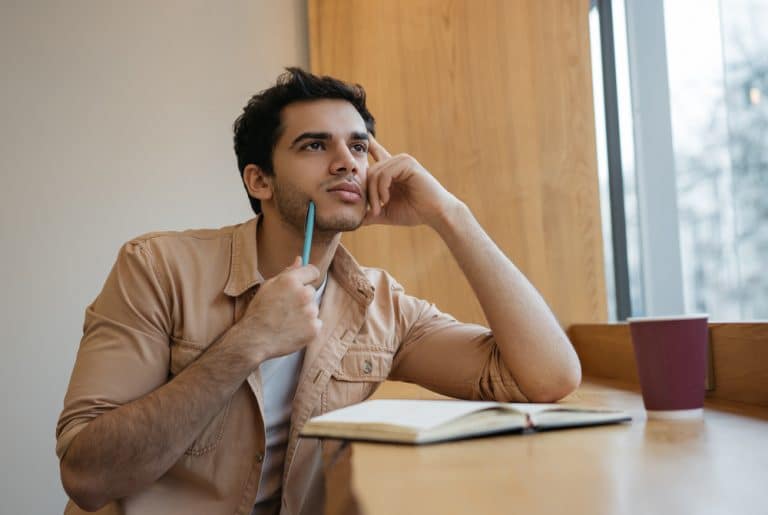 Unfortunately, many students take this time to focus on other parts of their application and leave the essays until the last minute thinking they'll go quickly. Hint: they won't! You'll need a lot of time to perfect your response, so give yourself that time.
Edit your work.
Even if you're the strongest writer in your class, there's a good chance that your first draft of your college essay won't be good enough to submit. As with any paper you turn in for school, you need to make sure this essay is perfect.
There are no do-overs, second chances, or edits. Once the essay is submitted along with your application, there's nothing else you can do. That's why it's imperative to double, triple, and even quadruple-check your work.
Check for spelling errors, grammar mistakes, flow issues, and anything else that would keep the essay from knocking the socks off the admissions officer who reads it.
Stick to the prompt.
If you're responding to a prompt about a challenge you've faced in your life or about COVID-19 specifically, make sure you stick to the prompt. One of the biggest mistakes applicants make is to stray away from the topic as they get lost in the response.
Make sure you read the essay prompt fully and understand it thoroughly. Keep in mind that some prompts have hidden questions that aren't explicitly asked yet expected. So read carefully!
Have someone read it.
Another excellent way to ensure your college essay is up-to-snuff is to have a family member, friend, teacher, or fellow student read it. Ask them for honest and critical feedback. It's important to only ask advice from somebody you're confident will give you an honest answer.
Pats on the back don't make excellent essays. Constantly improving your responses and listening to crucial feedback does. It might feel a little awkward at first having people you know read a personal essay. But it's not as scary as it sounds! The more people you share your essay with, the easier it will become.
Keep it personal.
Don't be shy when writing your college essay. Reveal things about yourself and get personal. Keep in mind that the whole point of these essays is to help admissions officers learn more about you.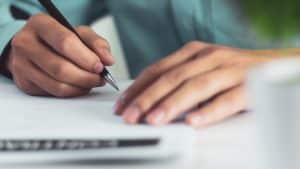 If you keep things too broad and general, colleges aren't going to be able to differentiate you from the thousands of other applicants. This is your opportunity to shine through. While you still need to keep things professional, you have some leeway in college essays to get creative. Make your essay memorable and unique and immerse yourself in these tips for writing about COVID-19 in your college essay so admissions officers will take notice!
Your partner in the college admissions process
Applying to college is a daunting and confusing process for many high schools. And it's completely understandable why. There aren't many accurate and effective resources available to high schoolers. But that doesn't mean there aren't any. In fact, one of the most effective ways applicants can increase their chances of getting into the university at the top of their list is to work with a college entrance expert.
AdmissionSight has over a decade of experience guiding students through the college admissions process. We've developed a series of highly effective services uniquely designed to improve your application and increase your chances of gaining admittance to your chosen school.
Need a hand planning your academic or extracurricular path? We can help you with that! What about summer programs? Yep! We can help with that too. And college interview preparation? We've got your back there. No matter what you need help with when preparing for college, AdmissionSight is here to help.
Feel free to contact us to set up a free consultation. We look forward to hearing from you!