How to Write a Personal Statement for Grad School
How to write a personal statement for grad school?
Before learning how to write a personal statement for grad school, let us learn what a personal statement is. A personal statement is a significant component of the application that most colleges want. A personal statement might be challenging to write—after all, few people actually like writing about themselves, much less for an extended period of time.
The purpose of a personal statement is to let the admissions committee learn more about you as a person beyond your background in education and employment. It outlines why you're a strong candidate and the perfect match for the program.
Additionally, it gives you a chance to draw attention to crucial elements that may not be clearly apparent in the rest of your application.
If you're requested to provide a personal statement for grad school, it differs from a personal statement. Your academic and professional aspirations, as well as your prior experience, will all be covered in your personal statement for grad school. It's more about your life experiences and how they've shaped you and your route to graduate school than they are, although those should still be covered in your personal statement.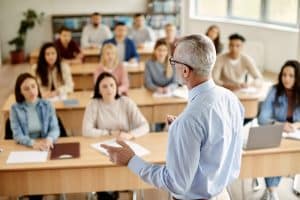 Even though choosing to go to graduate school is an exciting first step in building your career, the application process can sometimes feel overwhelming and hard to understand.
But a strong personal statement can help your application stand out from the crowd and get accepted. What you need to know about writing a personal statement to make your application stand out is all detailed by AdmissionSight here.
Why do you need a personal statement?
Why do you need a personal statement? The personal statement is a chance for the admissions committee to learn more about you—your objectives and interests, your contributions to the program, and what you hope to gain from it.
You must persuade the admissions committee of your merit as a candidate. A good opportunity to showcase important aspects of yourself that aren't included in other parts of your application is in the personal statement.
A personal statement and a declaration of purpose differ slightly (also known as a letter of intent). Your academic or professional credentials, as well as your potential research and/or career objectives, are typically more firmly emphasized in a personal statement for grad school or a letter of intent.
While your academic experiences and ambitions are also included in a personal statement, you have greater freedom to be a little more, well, personal. It is frequently fine to discuss major life experiences or problems in a personal statement, even if they are not necessarily directly related to your area of study.
Some programs require both a personal statement and a letter of intent or a statement of purpose. Since the personal statement for grad school will be much more narrowly focused on your academic and research experiences and objectives, the personal statement is likely to be much more firmly focused on your life experiences and personality strengths.
The line separating a personal statement from a declaration of purpose isn't always clear-cut, though. The two statement formats should include many of the same topics, particularly in relation to your future objectives and the valuable contributions you can make to the program.
Some programs will require a personal statement, but the prompt will be largely concerned with your interests and experiences in research and professional settings. Some people may ask for a "statement of purpose," but the question will probably be more about your life in general.
When in doubt, provide the information requested by the prompt rather than getting too caught up in whether the statement is referred to as a personal statement or a statement of purpose. To gain more information about what they want you to discuss in your admissions essay, you may always phone the admissions office.
Questions to ask yourself before writing a personal statement
There are a few questions you may ask yourself to help you understand your goals before you begin writing your essay. Check them out below:
What are the most important things you wish to say about yourself?
What qualities or skills do you have that make you a good fit for this job?
What precisely are your professional objectives, and how does graduate study fit into them?
What have you already discovered about this subject? What appeals to you about this path, and when did you initially decide to take it?
What specific information about you do you believe the admissions committee should be aware of?
Do you need to address any inconsistencies or issues of concern in your application? For instance, was there a gap between your career and education, or did you previously have a low GPA? This is the moment to talk about how adversity may have impacted your job or grades.
Have you had any extraordinary challenges or problems in your life? How have they changed you and influenced you?
What distinguishes you from other graduate school applicants?
What events in your life led you to the position you are in now?
Top tips for writing a personal statement for grad school
Here are some top tips for writing a personal statement for grad school:
Choose a few aspects of your personality to highlight.
Greetings to the admissions committee!
Choose important details about your background that you want the university to be aware of—aspects that show who you are as a person and why you're a solid prospect for the institution and the course of study.
Be very detailed
Make research
Fill in any gaps or contradictions
Set the appropriate tone
A strong start and a strong finish.
Verify your work by going over it again and again.
In addition, before submitting your statement, we advise having it reviewed by several people. They can offer suggestions on the statement's form and substance, help with editing (a second person always finds a mistake the writer may miss), and confirm that it is the right recommended length.
After taking everything said above into account and carefully reading and editing your personal statement, it's time to send in the rest of your application materials, such as your CV and letters of recommendation.
Considerably one of the hardest parts of going to graduate school is writing personal statements, so be sure to celebrate this achievement and recognize your accomplishments.
How long should a personal statement for grad school be?
How long should a personal statement for grad school be? When applying to the university of your dreams, you must submit a personal statement essay. As you're writing it, you might wonder how long the best personal statement should be. Achieving the optimum length for a college personal statement can mean the difference between a personal statement being thoroughly read, rapidly skimmed, or ignored.
Many candidates struggle with this as they strive to write their personal statements. Also, it makes perfect sense. People frequently end up with a college personal statement that is substantially longer than what is permitted for the application process in an effort to adequately tell a tale or to clarify complex conditions.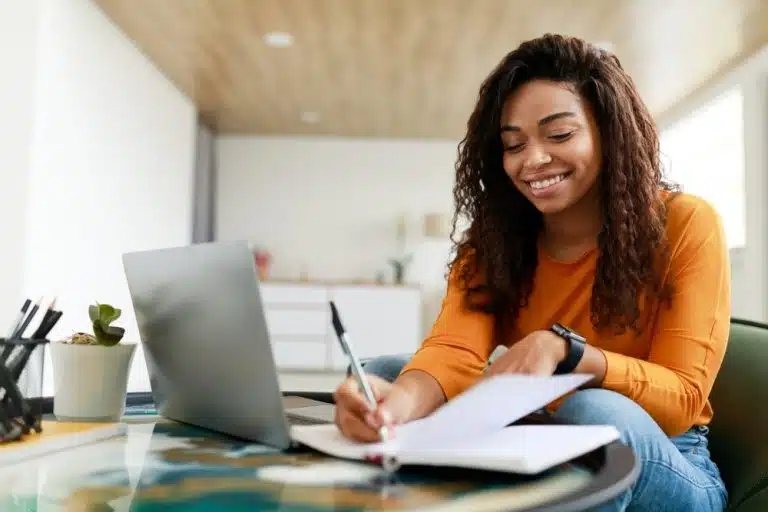 Sadly, it happens frequently for applicants to finish writing their entire essay only to learn that they need to shave down a third or more of it in order to fit it under the personal statement word or character constraints.
The most wonderful anecdote, the account of your most noteworthy accomplishment, or the explanation of your most trying experience won't help you if they don't fit into the essay's word count. Therefore, coming up with a basic plan and brainstorming essay ideas will be beneficial when writing your college personal statement.
If you only have 500 words to work with, plan out how much space each average paragraph will receive in advance and stick to it when you are actually writing. Make a plan for your thoughts that deserve to be shared and observe your program's word-count requirements.
Millions of high school students get ready each year to apply to colleges. Both exhilaration and worry are present at this moment. This process is frequently clouded in doubt and confusion, yet it is avoidable. Working with AdmissionSight's college admission specialists puts you directly on the correct track to achieving your college aspirations. How are we aware?
So, for more than ten years, AdmissionSight has been assisting students in increasing their chances of enrolling in some of the greatest universities in the nation. In actuality, 75% of the kids we deal with are admitted to an Ivy League or top-10 university. What is the process? What a wonderful question!
Over the years, we've developed a number of admissions-related services that are expressly intended to aid high school students in better comprehending and mastering the college application process, as well as graduate school's.
Does this seem appropriate? It sure does! Book your consultation today.