International Students at Caltech
How Does An International Student Get Into Caltech?
The economy of a country needs to attract students from other countries. They bring with them a distinct set of skills, a new perspective, young talent, and a cultural perspective, all of which help to accelerate the growth of a nation and make it more diverse and developed. Students from other countries bring a more diverse range of sociocultural experiences to campus, which helps to foster an academic setting that is both progressive and enriching. As years go by, international students at Caltech continue to thrive on campus and are great contributors to the rich diversity of the Caltech community.
International applicants, as defined by Caltech, are students who are not U.S. citizens or permanent residents enrolled in secondary schools abroad. You are considered a domestic applicant if you are a refugee, asylee, or an undocumented student who is residing in the United States, for financial aid purposes.
How does an international student get into Caltech? The application and review procedures are the same for all applicants, except for financial need consideration for international students. Caltech offers need-based financial aid that fully satisfies your demonstrated financial need. Regardless of where you reside or attend school, your application will be evaluated in the context of your school.
Academic Readiness
Caltech will test your ability to think creatively and critically, therefore the school wants you to prepare for that challenge by completing a rigorous high school curriculum.
Caltech anticipates you to enroll in the following classes in high school, regardless of your course of study:
Four years of mathematics, with one year of calculus (For students in the IB curriculum, this equates to taking 2 years of Higher Level Math)
One year of chemistry
One year of physics, preferably calculus-based, but not required
You have had 12 years of education if you attended high school for four years. Caltech is aware that several nations only offer secondary education for three years, for a total of eleven years. This will be considered in your application given that you fulfill the academic standards within the framework of your nation's curriculum.
Application Requirements
Submit one of the following application options to apply to Caltech:
Common App
Apply Coalition, Powered by Scoir
QuestBridge Application
Caltech does not favor one of the application options over the others. Pick the solution that best suits your needs.
$75 application fee or fee waiver: If you are applying for financial aid and the application fee would make it difficult for your family to finance, Caltech offers a fee exemption.
School Report: This is a report about your school that your high school college counselor will send to Caltech. You can request your counselor to complete your application using the three application platforms. A letter of recommendation will also be sent on your behalf by your counselor.
Teacher evaluations: Letters of recommendation from two secondary school teachers are required for admission to Caltech: one from a teacher of mathematics or science, and one from a teacher of either the humanities or social science.
It is advised that you ask teachers who taught you in grades 10, 11, or 12 and who are familiar with you and able to speak knowledgeably about your skills and performance in their classroom to write you letters of recommendation. Your instructor of humanities or social sciences could also comment on your writing abilities; therefore, make sure to ask a teacher whose class requires a lot of writing in its curriculum.
Official transcripts: These are secondary school records from grades 9-11 or the international curriculum equivalent, which include your classes, grades, and anticipated grades (if applicable). The transcript must be given to Caltech directly. The original document and an English translation are needed if English is not the primary language of instruction at your institution. Consider having the document translated by an English teacher or school employee.
There is no need to translate or convert grades to the American system because Caltech admissions staff are trained to grasp your educational system.
If you took college-level courses while in high school, kindly provide a copy of your college transcript as well.
Mid-Year Report: Due when first-term senior grades are available at your school.
International applicants must also meet the following additional requirements:
English Proficiency Test Scores: Unless you are a foreign applicant and either 1) English is your native language, or 2) Your secondary school's primary language of instruction is English. Caltech accepts the TOEFL, IELTS, or Duolingo English Test (DET) results. Before the application deadline, you must take the English language proficiency test.
Here are the minimum and recommended test scores provided by Caltech:
| Test | Minimum Score | Recommended Score |
| --- | --- | --- |
| IELTS | 7 | 7.5 |
| TOEFL | 100 | 100 |
| Duolingo English Test | 120 | 125 |
International Financial Aid Statement of Intent: When an international applicant applies for first-year admission, the questions on the form serve to verify the applicant's comprehension of Caltech's financial aid policy and, consequently, their intent to apply for financial aid. Because the financial aid funds are limited for international students at Caltech, the admissions process used is need-aware. Nevertheless, Caltech is dedicated to helping all admitted students who have proven financial need.
Translation of Documents: All documents for submission must be translated into English. Admissions need both the original document and an English translation if they were printed in a language other than English.
Supplementary Materials
You are more than welcome to provide any additional materials you think may be useful to the admissions committee in learning more about you. The following materials are examples, but are not limited to:
Research paper, abstract, or publication (citation needed if published, a letter of evaluation, and research description required)
Maker portfolio
Visual art
An internship description
A link will be sent to you to the Caltech application portal (Beaver Breakroom) after the application deadline, along with instructions on how to submit additional materials.
Evaluation Letter from the Site of Research
An additional recommendation is needed from someone who can speak about the research process if you are submitting a research paper. This letter may be written by a manager, a mentor, an adult team member, or an administrative officer. After submitting your application, you can add research papers and posters to your Caltech application portal (Beaver Breakroom).
A link will be sent to you to the Caltech application portal (Beaver Breakroom) after the application deadline, along with instructions on how to submit additional materials.
You must complete a form with a summary of your research and the email address of your recommender if you are submitting research material. After that, the office will provide your research recommender a link so they can upload their assessment.
What Percentage Of Caltech Students Are International?
Caltech welcomes students from all around the world who are prepared to change the world—together—and who have a variety of viewpoints, backgrounds, and interests.
You might wonder "What percentage of Caltech students are international?" The fall enrollment in the 2022-2023 academic year constitutes a total of 718 international students at Caltech.
International Undergraduate Students
International Graduate Students
Count
Percentage
Count
Percentage
92
9%
626
44%
The entering Class of 2026 exhibits an outstanding geographic diversity with the highest number of admissions ever from sub-Saharan Africa (7), along with students from 25 nations in total, including Thailand, Kenya, Libya, Jamaica, Qatar, China, Zimbabwe, Austria, Poland, and the United Kingdom.
Do International Students Get Financial Aid At Caltech?
Do international students get financial aid at Caltech? Caltech provides the full demonstrated financial need of all admitted students. The school is need-aware for international students at Caltech due to the limited total amount of financial funds available to them. This restriction can lead to the Institute considering an applicant's financial necessity when deciding whether to admit them. Each year, about 50% of international applicants accepted by Caltech have applied for financial assistance.
International applicants may use either Regular Decision or Restrictive Early Action. The full cost of attendance, including tuition, housing, meals, books, fees, and personal expenditures, is covered by Caltech financial aid.
Financial Aid Applications
You must apply for financial aid upon applying for admission to Caltech. You can reapply for financial aid in the subsequent years if Caltech grants you financial aid during your first year. However, you are not eligible to apply for financial help for any subsequent academic years if you did not apply for it or declined the aid in your first year (except for citizens and permanent residents of Canada and Mexico). Additional information is included in the International Financial Aid Statement of Intent.
In addition, international applicants applying for admission as transfer students or under the 3/2 program are not eligible for financial aid.
On your admissions application, you must state that you intend to seek financial help if you are an international student. Since the Federal Student Aid fund is only available for US citizens, international students at Caltech should anticipate receiving Caltech Work-Study rather than Federal Work-Study.
Financial Aid Policies & Application
Aside from the limits mentioned above, financial assistance policies are generally similar for domestic and international students, so most of the documents apply to international students as well. However, they must meet different criteria than domestic students to apply for financial aid.
The names and deadlines for each form needed to apply for financial aid as international students are listed in the table below.
Is Caltech Good For International Students?
The California Institute of Technology (Caltech) is a prestigious research institution known for the fields of science and engineering that brings together some of the most intelligent people and cutting-edge resources from around the world in order to investigate fundamental scientific questions and significant societal issues.
Research interests at Caltech range from quantum science and engineering to bioinformatics and the nature of life itself, from human behavior and economics to energy and sustainability. Caltech's extraordinary faculty and students are expanding the Institute's understanding of the universe and inventing the technologies of the future.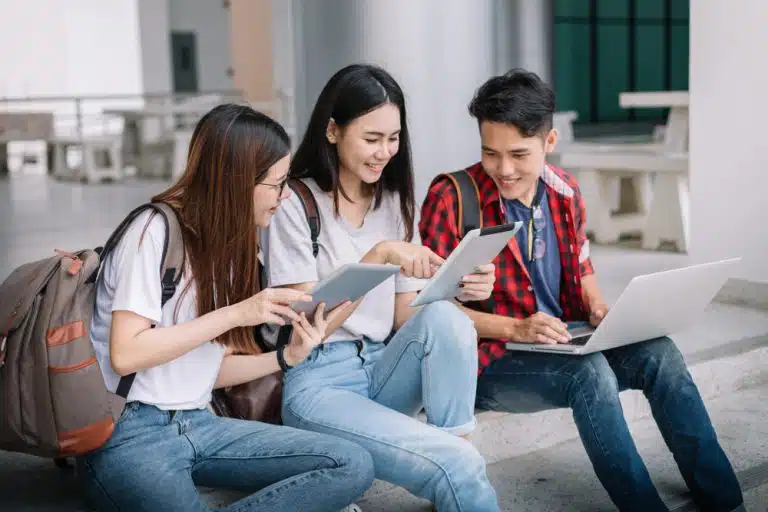 Although it is a relatively small institution, Caltech values achievement and creativity. Therefore, students from around the globe are drawn to the Institute.
For international students and scholars at Caltech and Jet Propulsion Laboratory (JPL), immigration-related issues fall under the purview of the International Offices. The International Offices is comprised of three offices, located in three different locations, that provide support and services to the international community of Caltech and JPL students, scholars, and their families are
Is Caltech good for international students? The International Offices believe that Caltech flourishes as a diverse international community. Through specialized immigration advice, intercultural programs, and advocacy, the IO assists foreign students, scholars, and families in pursuing their professional and personal goals.
International Scholar Services
No matter whether you are located on campus or at one of the off-campus sites such as LIGO or Palomar, international scholars can hold a Caltech appointment as a postdoctoral scholar, visitor, visiting associate, instructor, staff member, or faculty member. Once we receive more information on your Caltech appointment, the ISS team will be ready to help with immigration and adjusting to your new home.
The office for the International Scholar Services (ISS) is situated in a modest house on the campus's north side.
International Student Programs
After accepting an official admission offer from the Institute, international students at Caltech can get help from International Student Programs (ISP). ISP oversees counseling students on all immigration-related topics, including visa acquisition, employment authorization, extensions of stay, and more. ISP is the go-to immigration resource for international students. Additionally, ISP offers initiatives that help foreign students settle into life in the US.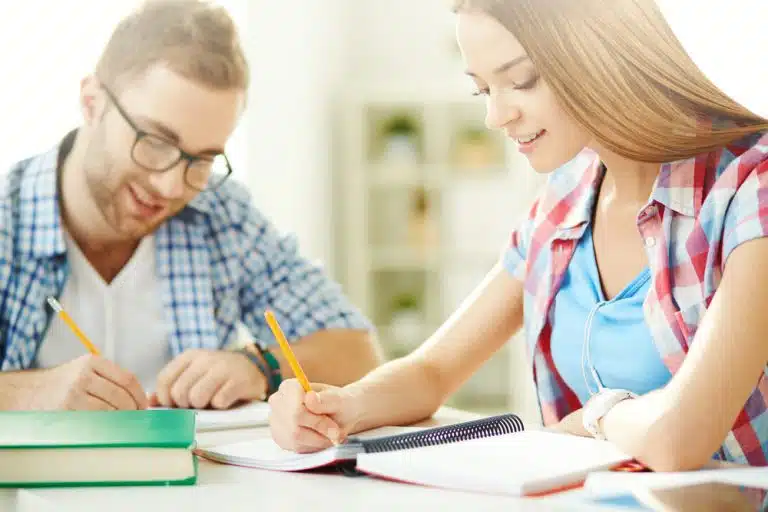 ISP organizes and supports activities that highlight international education and many cultures, address cross-cultural acclimatization, and give foreign students a chance to build a feeling of community at Caltech.
Here are some of the programs that international students at Caltech and the entire international community in the Institute can take advantage of:
Caltech International Spouses Club
The Caltech International Spouses Club (CISC), open to spouses and partners of Caltech and JPL students, postdocs, and staff with international backgrounds, encourages members to share knowledge and foster friendships to help overcome the challenges of living in a foreign country while building fulfilling lives for themselves and their families.
International Education Week
A week of presentations by students, staff, and faculty members showcasing Caltech's global excellence in learning and exchange. This is hosted by the International Offices and JPL community.
Immigration Roadmap
This annual seminar is put on by the International Offices for foreign researchers and students looking for information on immigration and working in the US. Options for employment in academia or industry as well as legal permanent residency are discussed.
Connectivity Coaching
The goal of Connectivity Coaching is to build lasting personal and professional connections. Happiness and self-worth depend on one's ability to engage in comfortable relationships. To prevent or fight loneliness, Barbara Avouac, a trained Life and Professional coach, gives free counseling sessions.
Getting into college is a demanding and extremely challenging process, how much more if you will apply to a school miles away from your home? Caltech makes sure that international applicants are well-guided and would feel they have a "second home" upon admission to the Institute. For you to be able to enjoy the perks of the international students at Caltech, you must first secure your spot in the admitted pool. AdmissionSight is just an email away to raise your chances of getting into Caltech.
You are in excellent hands with AdmissionSight's expertise in college admissions. Book an initial consultation to discuss your application with our experts.