International Students at Dartmouth
How Does An International Student Get Into Dartmouth?
Students are becoming more and more interested in a university experience that is more globally focused so they may learn and be exposed to greater diversity. At Dartmouth, diversity is one of its most important resources. It is an essential component of the campus environment and crucial to the learning experience. International students at Dartmouth, together with the diverse community of students, faculty, and staff from various backgrounds, come together to exchange ideas, learn and thrive on campus.
Dartmouth counts all non-U.S. citizens as international students with the following exceptions: eligible non-citizens, permanent residents of the United States, and undocumented students in the country.
How does an international student get into Dartmouth? Applications from international students are reviewed by the Dartmouth Admissions Committee in the same way as other applications: using a holistic and individualized assessment process to ensure to see the value of each application in its entirety. As a result, Dartmouth evaluates more than just courses, grades, and test results.
The admissions officers aim to comprehend each candidate in the context of their application, which for international students may include the national curriculum, the accessibility of extracurricular activities, and the availability of standardized testing. The essays, letters of recommendation, test scores, school transcripts, and other information provided by applicants about their extracurricular activities are part of the comprehensive review.
Dartmouth uses a need-blind admissions policy for all applicants, including international students. Applicants are accepted into the College regardless of their financial situation.
Dartmouth's application deadline for Regular Decision applicants is on January 3rd. If Dartmouth is your top choice, you should think about applying before November 1st as an Early Decision applicant. The standards for your application are the same whether you choose to apply for Dartmouth Early Decision or adhere to the Regular Decision application option.
The following is a list of the materials your application must complete:
Common Application
Dartmouth supplemental essays
Application fee or a fee waiver
Secondary School Report
Two teacher evaluations
SAT/ACT scores (optional)
Peer recommendation (optional)
Information for Optional Requirements
Standardized Tests
Please be aware that mailing the SAT or ACT results from Dartmouth is optional for the Class of 2026. If you decide not to submit your test results, Admissions may base their decision on your academic fit primarily on your GPA and course load.
You are required to submit a score from an English proficiency exam such as the TOEFL, IELTS, Duolingo, or Cambridge C1/C2 if English is not your first language and your secondary school curriculum has not been delivered in English for at least two years.
In addition to the English Language Proficiency tests mentioned above, results from the TOEFL and IELTS examinations will be accepted from applicants for the Class of 2027 to be more flexible for international applicants during the COVID-19 pandemic. These examinations include TOEFL iBT Special Home Edition, TOEFL IPT Plus for China, and IELTS Indicator.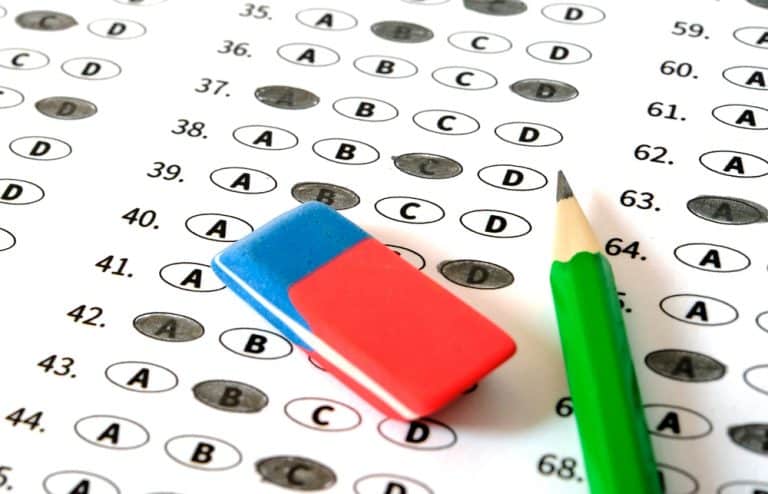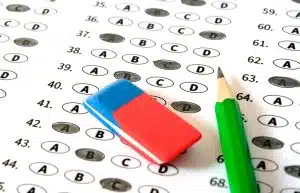 On the TOEFL exam, most successful applicants have scores above 100; for IELTS, they have scores above 7; and for Duolingo, they have scores above 120. The MyBest score option that is available on the TOEFL exam is not currently accepted by Dartmouth.
This testing requirement will not apply to you if you will have fulfilled the prerequisite of having participated in an academic program at the secondary or post-secondary level that was conducted in English for at least two years.
Peer Recommendation
Although the peer recommendation is optional, it is highly advised for all applicants. This is a letter of recommendation from one of your peers (e.g., a classmate, teammate, brother, friend, etc.) who can attest to your abilities and characteristics that make you "fit" as a Dartmouth student.
Interview
You are not obliged to complete an InitialView however if you have already done so, it is highly recommended that you submit one to Dartmouth to add voice to your application.
What Percentage Of Dartmouth Students Are International?
Non-American applicants' enthusiasm for Dartmouth has increased significantly. The number of overseas candidates increased by 79% during the five years before the admissions cycle for the Class of 2026, going from 3,555 to 6,373. About 10% of Dartmouth's undergraduate student body comprises international students. These figures are comparable to those from Harvard and MIT.
More foreign students are now enrolled at Dartmouth. The percentage of international students at Dartmouth in the current first-year class is 14%, up from 8% in the class that registered in 2016. The leading international cohorts are the UK, Canada, China, and India. Scholars from 85 different countries are also under the financial assistance of Dartmouth.
Do International Students Get Financial Aid At Dartmouth?
Do international students get financial aid at Dartmouth? Dartmouth College covers the demonstrated needs of all admitted undergraduates, including international students.
International students may apply for scholarships and loans from Dartmouth College, which also provide funding for trip expenses to the United States. The school is aware that the situation may vary for each student however, the office will do everything it can to assist international students at Dartmouth.
Beginning with the Class of 2026, Dartmouth has expanded its long-standing need-blind admissions policy to include all foreign nationals.
When you apply for financial aid at Dartmouth, the required documents depend largely on where your parents reside.
For parents living in other countries, the following must be submitted:
CSS Profile
The College Board offers a financial aid application known as the CSS Profile to prospective students. It is more detailed than the FAFSA. Dartmouth will utilize the Profile application to decide whether you are qualified for a Dartmouth Scholarship.
Fee Waivers
Dartmouth uses the College Scholarship Service Profile form to gather precise, consistent data and reduce the likelihood of data entry errors. Payment is necessary for the College Scholarship Service (CSS) to process the CSS Profile. Fee exemptions are not offered.
International applicants who experience financial difficulty and cannot finance the CSS Profile application fee should download the International Student Financial Aid Application (ISFAA). Only applicants for international financial aid may complete this form. The Financial Aid Office must receive the form directly at [email protected]
The completion of the ISFAA, which is seen as being equivalent to the completion of the CSS Profile, will not affect a candidate's eligibility for financial aid. The same income documentation and information will be provided in ISFAA as with all other overseas applicants.
Income Tax Statement
The Financial Aid Office requires you to submit signed copies of all pages of your Parents' Income Tax Statement for your country of residence to receive financial assistance. If your parents file their taxes separately, please transmit a copy of the tax return for each parent.
It is required that tax returns are filed in English. Make sure these documents are translated with the student's name indicated at the topmost part of each page. Send the information to the Financial Aid Office via email, fax, or regular mail.
If your parents do not file tax returns, you have the option of submitting a statement from their employer verifying their annual income for the appropriate tax year. This document should also be submitted in English.
Student Work Contribution
Students in the United States who get financial aid must work during the summer. There are no summer student earnings available for international students at Dartmouth during their first year (before enrolling at Dartmouth), but there will be a student work contribution of $1,500 in the following years. Many beneficiaries of international financial aid who are not enrolled in classes, known as "leave terms," work full-time for the College during those terms. A $2,450 anticipated annual income from labor done during academic terms will be included in your financial aid package.
Is Dartmouth Good For International Students?
With a total of 4,459 undergraduate students, Dartmouth University holds the distinction of being the Ivy League's smallest college. If you are considering attending Dartmouth, let's discuss what Dartmouth College offers.
The year-round academic calendar that Dartmouth uses sets it apart from other universities. The "D-Plan," which is the name given to the calendar that Dartmouth uses for its quarter-system, consists of four 10-week terms per year, giving students a considerable level of leeway in their academic schedules.
Students will typically enroll in three classes during each term, and to graduate, they will need to have completed a total of 35 classes. Students have the option of choosing which academic periods they will spend on campus; the only restriction is that they must successfully finish the necessary number of classes throughout their four years.
On the flip side of the coin, the College is well-known for its Greek life (the movie Animal House was based on this aspect of the college's culture), its rural surroundings, and its outdoorsy feel.
A little more than 11,000 people call Hanover, Massachusetts, their home. It is roughly 210 kilometers (about 130 miles) from the city of Boston, Massachusetts. If you are interested in attending a prestigious research university but would rather study in a more rural setting, Dartmouth is an excellent option for you to consider.
Now that you have an overview of what to expect at Dartmouth, you might be wondering "Is Dartmouth good for international students?" Dartmouth values its international community as much as it does students who are citizens of the US. International students at Dartmouth have access to a wide range of services, programs, and other activities that will make their experience at the College better. Some of the resources are listed below.
Office of Visa and Immigration Services
The Office of Visa and Immigration Services (OVIS) aids Dartmouth College in creating and maintaining a dynamic, diverse, and intercultural environment. OVIS facilitates the immigration sponsorship of non-U.S. citizens admitted, appointed, or hired by Dartmouth College,
OVIS provides U.S. immigration information to College offices and departments that admit, host, sponsor, or work with non-U.S. citizens. It also provides advice to internationals sponsored by Dartmouth on how to maintain their lawful immigration status.
The Student & Exchange Visitor Information System (SEVIS) is managed by OVIS to track, report, and ensure overall institutional compliance with laws governing the admission of or hiring of international students, scholars, and staff. OVIS serves as the institution's point of contact for the U.S. Departments of Homeland Security, State, and Labor.
Office for Pluralism and Leadership (OPAL)
OPAL involves students in the growth of their identities, communities, and leadership. In addition to creating and facilitating educational programs, it offers academic and sociocultural counseling and acts as an advocate for all students and communities. They offer activities and advice for international students, such as the International Friendship Family Program, International Pre-Orientation, International Community Socials, and International Student Mentoring.
International Student Association
The Dartmouth International Students' Association (ISA) is a campus organization that advocates for the rights of international students at Dartmouth and plans campus-wide events to promote global and intercultural understanding.
The ISA promotes diversity and learning on campus by creating engaging events that advance students academically and emotionally while fostering involvement with the larger Dartmouth community.
Global Village
The Global Village at Dartmouth is a residential community that provides students with an interdisciplinary, integrated learning experience that holistically prepares international students to succeed as ethical, engaged, and responsible scholars and global citizens.
Residents of the Global Village seek to broaden their perspectives, improve their interpersonal abilities, and develop relationships within a multicultural, multinational, and multidisciplinary community by living and learning together.
Dartmouth College is ranked #261 in the Best Global Universities for 2022-2023. The performance of schools is evaluated using a set of well-recognized quality indicators, and the results are used to create rankings.  The Best Global Universities rankings – which emphasize a school's academic research as well as its reputation in general – have been developed in response to the growing number of students who intend to attend universities located in countries other than their own. Furthermore, Dartmouth is consistently ranked among the top 20 universities in the US, making the admissions process extremely competitive.
If you need assistance in building a strong college application, AdmissionSight is at your service. AdmissionSight has programs and counseling services you can take advantage of to increase your chances of getting into Dartmouth or other top universities in the US. Book an appointment for an initial consultation with us today.