International Students at Duke
How Does An International Student Get Into Duke?
Higher education institutions nowadays need to be more than just places to finish your degree. Colleges and universities must build welcoming, vibrant campus environments and the kinds of educational opportunities that transfer into success after college to attract students in fiercely competitive marketplaces. Like most universities, Duke is actively recruiting people from other nations. More international students at Duke means a greater diversity of thought in the community and students will be more prepared for careers in a global economy and the changes in the 21st century.
More than 100 different nationalities of students have found a home at Duke. Innovative, restless, and determined, these students don't just live in one place.
You might ask "How does an international student get into Duke?" The Duke admissions committee examines several components while assessing applications. The officers consider both your academic and extracurricular interests, your accomplishments, and your distinctive life experiences, viewpoints, and background as part of Duke's holistic approach.
The application is the same for domestic and international students at Duke. You have three options when commencing your Duke application: the Common Application, the Coalition Application, or the QuestBridge Application.
You will be required to choose between two academic tracks before beginning your application: engineering at the Pratt School of Engineering or liberal arts at Trinity College of Arts & Sciences. In addition, you must decide which application deadline you want to aim for. The deadlines for Duke application are as follows:
Applications for Early Decision are due on November 1.
For Regular Decision, applications are due on January 3 (or Dec. 20 if you want priority consideration for the alumni interview).
Decisions are announced for the Early Decision option in the middle of December and for the Regular Decision application, it will be in late March or early April.
You must send the following documents to complete your application at Duke:
A secondary school report with a counselor's recommendation
Two letters of recommendation from teachers
A personal statement
One or more Duke supplemental essays
High school transcripts
SAT or ACT scores (optional)
Once you have the required documents, all that is left to do is finish the application by providing the information requested below:
Your personal data
Club memberships, volunteer work, internships, and other responsibilities you have to your family, community, or job
Your educational background
The non-refundable $85 application fee must be paid as the last step in the application process.
Duke considers your personal interests, your accomplishments, and your distinctive perspective, experiences, and background in addition to your academic aptitude. The importance of each component of your application is equal.
Standardized Testing
There are no special prerequisites for international students at Duke; testing policies are the same for all applicants.  Tests won't be required for first-year and transfer applicants for the 2022–23 admissions cycle.
This year, applicants lacking SAT or ACT results will not be at a disadvantage while admissions officers review the applications. The decisions are based on a student's comprehensive application materials, whether they include test results. Duke will still take the SAT and ACT scores into account as part of an application if students chose to submit them. Self-reported results are accepted. For those students who opted to enroll at Duke, scores sent directly by testing organizations will be necessary.
Although English proficiency tests are not required, Duke will consider them for non-native English speakers who wish to show their English skills in addition to the application materials they provided.
Duke accepts the Cambridge C1 Advanced or C2 Proficiency Tests, Test of English as a Foreign Language (TOEFL), Pearson Test of English (PTE), and International English Language Testing System (IELTS) Academic. The official submission of the Duolingo English Test is free of charge thus, Duke suggests that students can submit the official submission of results. Candidates can self-report the results of all other English proficiency tests.
Interviews
Even though interviews are not required for admission, they provide an opportunity for the candidate to learn more about Duke and for a representative of the university to discover the applicant's abilities.
Duke alumni volunteers conduct interviews in 42 different locations globally. However, due to the large number of applications received from China, Duke will accept admissions interviews from InitialView for students attending schools in China. The alumni interviews will be replaced by the InitialView.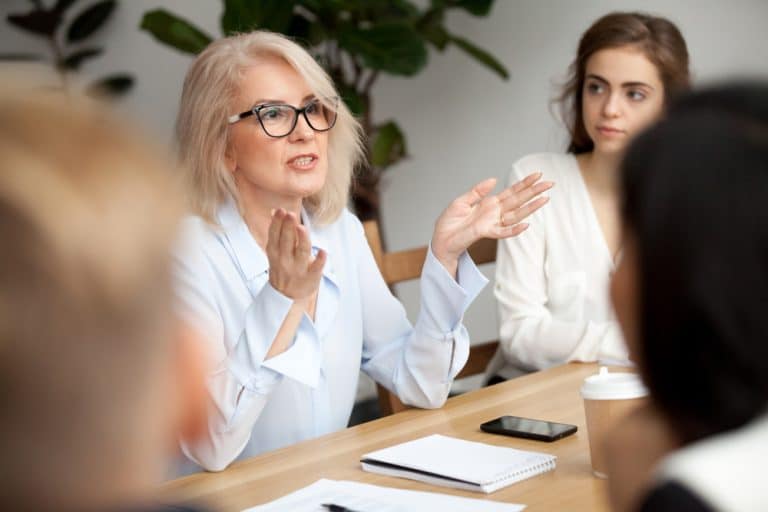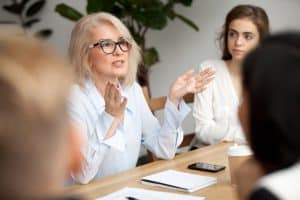 To ensure a spot, candidates are advised to schedule an interview with InitialView as soon as feasible. For Early Decision, all interviews must be filed by December 1st, and for Regular Decision, by March 1st.
What Percentage Of Duke Students Are International?
What percentage of Duke students are international? Over 3,000 foreign students attend Duke, representing more than 115 nations, a 10% increase from the prior academic year.  Although there are fewer international students enrolled in undergraduate programs, international students at Duke make up 23% of the student body across undergraduate, graduate, and professional programs.
For Fall 2021, international students at Duke are comprised of the following:
| | | | | |
| --- | --- | --- | --- | --- |
| International Student Enrollment | Undergraduate | Graduate | Non-Degree | Total |
| New Students | 327 | 1,603 | 11 | 1,941 |
| Continuing Students | 351 | 1,416 | – | 1,767 |
| TOTAL | 678 | 3,019 | 11 | 3,708 |
The top five home countries of international undergraduates at Duke in Fall 2021 are China, India, South Korea, the United Kingdom, and Canada. The international students of the Class of 2025 constitute 10% of the enrolled first-year students, representing 85 foreign countries.
Do International Students Get Financial Aid At Duke?
The financial aid program of Duke University is seen as an investment in the future of its students. Duke is committed to helping financially-aided students fully benefit from the Duke experience. Now, do international students get financial aid at Duke? Duke accepts U.S. citizens, permanent residents, and a select group of international students without regard to their financial situation or assistance eligibility. Duke also fully satisfies their demonstrated need for eight possible undergraduate semesters.
For international students at Duke, financial resources are limited. Every year, Duke University anticipates enrolling 20 to 25 international students whose 100% demonstrated need has been covered by a need-based financial package supplied by the university. All international transfer students and candidates admitted with "no financial aid interest" will not be permitted to submit a financial aid application within any year during their undergraduate studies.
The most recent foreign tax filings for their family must be used to complete and submit the College Board's Profile for international candidates seeking need-based financial aid. Additionally, applicants must submit their most recent international tax returns that have been converted into US dollars as well as a statement written in the English language from their parents' companies outlining their annual income. Direct submission of all necessary tax documents to the Financial Aid Office is advised. When requesting need-based financial aid, international students are highly encouraged to describe any financial hardships that would prevent their families from being able to cover their tuition costs.
The Certificate of Financial Responsibility (CFR), which is sent by the Admissions Office upon admission, must be filled out and submitted by all foreign nationals, including recipients of Duke merit scholarships, to prove that they have the financial resources necessary to pay for their education.
Any amount of scholarship support that goes beyond the cost of tuition, books, and fees is subject to federal taxation. International students should file a U.S. income tax return as soon as they receive their W-2 forms for wages earned and 1042S tax statements for taxable scholarships. International students must also have an Individual Taxpayer Identification Number (ITIN) to be eligible for scholarship funding.
In addition, students must complete a Foreign National Form and a payroll certification if they are receiving any type of financial aid or scholarship from the university, including need-based, merit-based, and athletic awards. While the Payroll Certification must be submitted, the Foreign National Form can be completed at the Undergraduate Financial Aid Office. To complete these forms in one location, sessions are provided at the start of each term.
When evaluating financial aid, Duke cannot accept financial liability for external factors like currency fluctuations. Additionally, Duke cannot make up for lost resources like the loss of assistance from friends or family members or any decision to turn down other funding.
Is Duke Good For International Students?
Before choosing Duke University, you might have considered a lot of factors about the institution. So, is Duke good for international students? Duke is the fifth-largest research university in the country in research funding. Duke encourages openness in the search for knowledge and accepts students who are curious about the world and utilize their skills to test theories. The institution sees education as a means of advancing society and a way to advance one's personal development.
The teachers are among the most respected in the world and are at the center of Duke's academic programs. Students are surrounded by prominent lecturers, visiting artists, and a variety of support services meant to help them succeed academically.
Duke boasts more than 40 international programs and more than 20 languages taught at the university. Furthermore, there are opportunities for students to volunteer abroad, and there are more than 300 partnerships with international organizations.
Foreign students enrolled in colleges and universities outside the United States also have the chance to study at Duke University for a fall semester or a whole academic year through the Visiting International Student (VIS) Program. The program is intended for undergraduate students who are proficient in the English language and are often in their second or third year of studies.
As non-degree students, VIS participants enroll alongside regular Duke University undergraduates in the Pratt College of Engineering or Trinity College of Arts and Sciences. Visiting international students at Duke are treated like full-time students, attending classes and taking exams much like domestic students. Up to four academic courses and one to two non-academic courses (such as physical education or house course) are allowed for visiting international students per semester.
The Fuqua School of Business, the Law School, the Medical School, and other graduate-level professional institutions at Duke are not accessible to VIS members; instead, they must enroll in undergraduate courses only. University courses are only available for enrollment during the academic year and are only taught on the Duke campus in Durham, North Carolina.
Those accepted into the undergraduate exchange program or the visiting international student program will reside in double rooms or suites on the west campus. Once a student has been accepted, housing arrangements will be made by university officials based on the choices stated by the student. VIS students will, if possible, share a room with non-VIS program participants. Through these interactions, VIS students can get to know local Duke students and can connect better to the culture on campus.
Through advocacy, advice, educational programming, and community development, the Duke International Student Center (DISC) supports Duke's international students, scholars, their families, and the larger community.  DISC believes that being a global citizen with an open mind is easier the more we engage and interact.
One of the highlights as international students at Duke is the start of their journey. To welcome you to Duke University, the International House team conducts International Undergraduate Student Orientation. The team hopes that Duke and the International House will be a place where the students can grow, interact, and learn.
The International Undergraduate Student Orientation is your chance to:
Be welcomed and supported by the International House Orientation Peers (IHOP) team and International House staff.
Make friends with other first-year, transfer, and visiting international students.
Create a sense of community among all the new international students.
Become acquainted with the Duke campus and the resources there.
The International Undergraduate Student Orientation plays a significant role in helping many international students adjust to American culture and Duke University's way of life as well as forging lifelong friendships with other students. Bold, creative, and ambitious students are often developed at Duke University.
Ten schools and colleges make up Duke University, several of which provide both undergraduate and graduate programs. The Fuqua School of Business, Pratt School of Engineering, School of Law, School of Medicine, Sanford School of Public Policy, and School of Nursing are among its highly regarded graduate programs. Duke offers graduate programs through its renowned Divinity School and Nicholas School of the Environment.
In addition to getting a top-notch education, Duke University students learn the value of building deep relationships within their communities, taking on difficult challenges head-on, and thinking creatively to address issues both in and outside of the classroom. The town of Durham, North Carolina, which encircles the Duke University campus, provides a wide range of activities, including dining, shopping, and entertainment.
At Duke University, there are more than 700 student organizations, including fraternities and sororities, sports teams, and clubs representing a range of different interests. Duke is best known for its exceptional men's basketball program, which ranks among the top five most-wins in the history of collegiate basketball in the nation.
International students at Duke have thrived in this institution starting from the time when Duke was still known as Trinity College. Charles Jones Soong, the first international student, arrived in 1881 at Duke. If you are interested to be part of this growing community, consult with college admissions experts in the US like AdmissionSight.
At AdmissionSight, we have over 10 years of experience guiding students through the competitive admissions process to get accepted to the top universities in the world. On average, 75% of our students are admitted to an Ivy League university, Stanford, MIT, UChicago, and Caltech, one of the highest track records in the industry. Feel free to set up an appointment today to book your initial consultation.