International Students at Johns Hopkins
How Does An International Student Get Into Johns Hopkins?
The diversity of backgrounds, ideas, and views is valued at Hopkins. International students at Johns Hopkins are provided with the resources they need to participate actively in the community.
You are considered an international student if one or more of the following applies to you:
You are not a citizen of the United States.
You are not a permanent resident.
You are an eligible non-citizen.
You have a DACA or undocumented status.
You are a citizen of another country and attend secondary school in the United States
Hopkins is a global university with students from all over the world and the school welcomes international students into the Hopkins community from day one. If you are excited to start your journey at JHU, you might wonder "How does an international student get into Johns Hopkins?"
Here are the application requirements for international students at Johns Hopkins for undergraduate studies.
Requirements for Undergraduate Applications
Application and Supplement
With a supplement or additional questions needed, Johns Hopkins accepts the Common Application and the Coalition on Scoir.
Secondary School Report
Your high school profile, transcript, and letter of recommendation should be submitted by your school counselor.
Two Teacher Evaluations
Evaluations from two of your instructors who can offer insight about you and your work are required.
SAT Reasoning Test or ACT
Johns Hopkins University is test-optional through the 2025–2026 application year due to the ongoing effects of COVID–19 on testing accessibility and availability.
Students who do not submit their test results are not at a disadvantage. If you believe your test score—SAT, ACT, AP, IB, or another—reflects your academic abilities, the admissions will take it into account as part of the holistic review process.
English Language Proficiency
For applicants whose first language is not English or students who have not attended an English language school in the last three years, English proficiency tests such as TOEFL, IELTS, the Duolingo English Test (DET), or the Cambridge English Exam are advised.
Although it is not required, applicants who receive a score less than 690 on the Evidence-Based Reading and Writing (ERW) section of the new SAT or less than 30 on both the Reading and English sections of the ACT are urged to submit TOEFL, IELTS, DET, or Cambridge English scores as it often shows their language proficiency the best.
For the Internet-based TOEFL (iBT), applicants should typically achieve a minimum total score of 100, with preferred sub-scores of 26 for Reading, 26 for Listening, 22 for Writing, and 25 for Speaking sections.
On the IELTS, a score of 7.0 or above is required in each band. For the DET, a composite score of 120 or higher is expected, with preferred sub-scores of 125 for Literacy, 120 for Conversation, 135 for Comprehension, and 105 for Production sections.
A Cambridge English score of 185 or higher is required to be considered for C1 Advanced or C2 Proficiency.
Mid-year Report
By the middle of February, all Regular Decision applicants and Early Decision students admitted must submit a Mid-year Report and updated transcript (or as soon as they are available if past the deadline). An updated transcript from the senior year must be included in the Mid-Year Report, which must be submitted by the school directly.
Application Fee Waiver
Fee exemptions are accessible through the Coalition on Scoir or the Common Application. Regardless of the application platform you choose, you will be prompted with questions to determine your eligibility for a cost waiver. You should complete the fee waiver request form if you do not fulfill the eligibility requirements but the application cost would put you in a difficult financial situation.
External Exam Credit Policies
It is anticipated that most of the credits used to fulfill degree requirements will come from completing courses that the faculty members have instructed at Johns Hopkins University. Johns Hopkins acknowledges that some students might have access to college-level credit from other sources that might be acceptable for some requirements.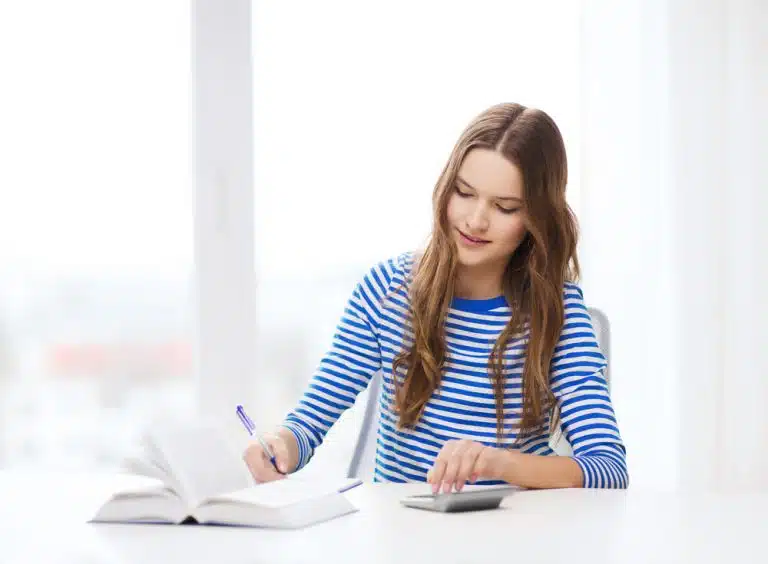 The credits from the exam (and lab course waiver, if applicable) will be void if a student transfers into the university with credit from an exam and then earns credit for an equivalent course there. The academic record will reflect the credits and grades for the Hopkins course. The credit value is changed to 0 while the exam title is kept on the record.
Examinations must be taken no later than the year the student is admitted to the university in order to gain credit based on an external exam program.
International applicants must submit the application requirements in accordance with the due date of the application option of their choice. Kindly refer to the dates below:
International Applicant Deadlines
Early Decision I
Early Decision II
Regular Decision
English Proficiency Test Results
November 1
January 3
International Certification of Finances Form/Bank Statement
November 1
January 3
What Percentage Of Johns Hopkins Students Are International?
The presence of international students on campus results in an increase in the variety of available options, points of view, and areas of expertise, which contributes to the existing diversity of ways of thinking on campus. As a result of the increasing globalization of the economy, connection with students hailing from different nations has emerged as an essential component of today's higher education.
What percentage of Johns Hopkins students are international?
For the Fall of 2022, more than 7,000 international degree and non-degree-seeking students representing more than 100 nations were enrolled at Johns Hopkins. International students at Johns Hopkins constitute 24% of the entire student body in the Fall of 2022.
Do International Students Get Financial Aid At Johns Hopkins?
Do international students get financial aid at Johns Hopkins? Hopkins offers international undergraduate students with need-based scholarships. Need-based scholarships were awarded to 10% of the incoming international freshman students. Depending on the student's financial need, individual scholarships may be worth more or less than the average $25,000 award.
International students are those who are not citizens of the United States, permanent residents, or other eligible non-citizens (status of refugee, asylum, humanitarian parole, or Cuban-Haitian entrant). These international students at Johns Hopkins are not eligible for federal financial aid, but they may be able to apply for Hopkins funding. Students with F1, F2, J1, J2, or G series visas are also eligible.
All students, including international students, are fully supported by JHU in terms of their calculated needs. For international students, the admissions process at Johns Hopkins is need-aware, which means that your financial situation is considered upon admission. Since you will not have the chance to seek financial aid later, it is crucial that you mention on your admissions application whether you are an overseas student and that you anticipate that your family will need financial aid.
If Hopkins does not grant international students financial aid for their first year, they will not be eligible for financial aid for any subsequent undergraduate terms. Additionally, international students transferring from another university to Hopkins are not eligible for financial aid.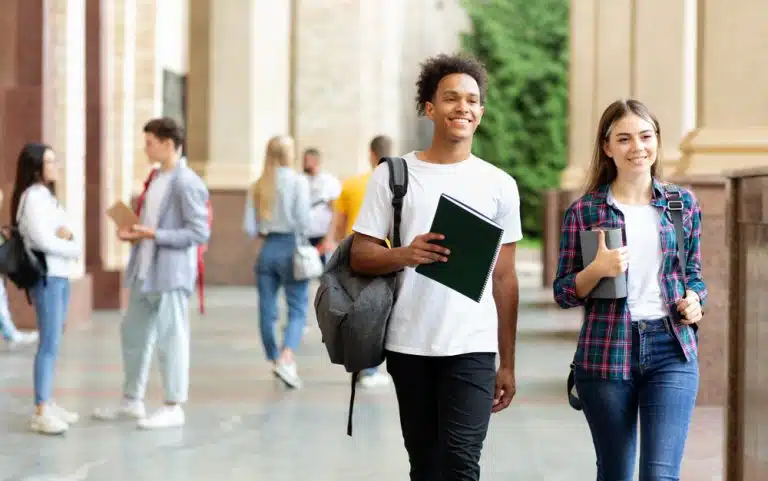 You must submit the CSS Profile if you are an international applicant seeking financial help. You will receive an email from IDOC, the College Board's document upload service, should they need additional information from you after reviewing your application. The email may include their request for documentation of your family's income and directions on how to file it. Documentation from your government or your parents' employers serving as proof of your annual income or benefits is also acceptable.
Before submitting any documents, please make sure to convert them into U.S. dollars. For Early Decision I applicants, all financial assistance documents must be submitted by November 15; for Early Decision II and Regular Decision students, they must be submitted by January 15.
Along with their admissions application, international students at Johns Hopkins must also submit the International Student Certification of Finances (COF) form, which includes Bank Verification. This form will be accessible to students through their application portal.
The form should be submitted to the admissions office. Please send an email to intlhelp@jhu.edu if you have any queries concerning the Certification of Finances form.
Unless they are admitted to the university, international students who are not applying for financial aid are exempt from submitting the COF. These students must submit the Certification of Finances Form early if they are admitted to the university. These supplementary materials must be submitted and approved before these students can enroll at the university.
International undergraduate students can apply for private loans. Most lenders demand a co-signer who is a citizen of the United States. You may check the Financial Aid website for further information on loans and other possible payment options, such as alternative payment methods.
Is Johns Hopkins Good For International Students?
Is Johns Hopkins good for international students? Let's take a look at what Johns Hopkins could offer all its students.
The first American university to be modeled after a European research institution was Johns Hopkins University in 1876. The private research institution, which is based in Baltimore, Maryland, aspires to promote academic inquiry and the professional development of individual researchers who, through their greatness, will benefit both the fields of study they pursue and the societies in which they live.
It is safe to say that after more than 130 years in academia, it has more than fulfilled its initial goals. For the past 34 years straight, Johns Hopkins University has held the top spot in university research funding.
Johns Hopkins aims "to educate its students and cultivate their capacity for life-long learning, to foster independent and original research, and to bring the benefits of discovery to the world," according to its official mission statement. Johns Hopkins University has grown to be one of the most renowned educational and research institutions in the world, offering more than 50 majors in the humanities, natural sciences, engineering, international studies, business, and medicine.
More than two-thirds of the student body engages in at least one volunteer activity when it comes to extracurricular activities. There are also several possibilities to get involved with over 450 student groups and organizations, ranging from sports clubs to organizations with a cultural or religious focus. Additionally, more than half of the undergraduates reside on the 140-acre campus' ten residence halls and apartment buildings. It is evident how the students who attend this esteemed university actively engage in collegiate social life.
Johns Hopkins actively promotes a campus atmosphere that is culturally diverse and accepts foreign students giving their students real opportunities to learn about themselves and the world they live in. Here are some resources that international students at Johns Hopkins could make use of to participate in the community and get used to life in the US.
Office of International Services
The Office of International Services (OIS) is a virtual service operation that provides remote support to all JHU international students, scholars, researchers, postdocs, faculty, and staff, regardless of their location or affiliation with a particular division.
All Johns Hopkins divisions will get consistent, outstanding, and personalized immigration services and programming support from OIS. Every year, OIS serves over 11,000 international students, recent alumni, faculty, researchers, scholars, staff, and their dependents as well as the global community at Johns Hopkins University in all its schools.
Individuals can access a variety of e-requests 24/7 through the iHopkins self-service portal.OIS also provides personalized advice over the phone and via email.
Office of Multicultural Affairs (OMA)
By acting as a resource for inquiries regarding the college experience, academic help, and how to get in touch with other university services, the Office of Multicultural Affairs (OMA) seeks to support international students at Johns Hopkins.
The Office of Multicultural Affairs is known as the students' "home away from home." OMA is dedicated to improving educational opportunities for students from marginalized groups. In addition, the staff members work to foster a setting that honors the diversity of all Johns Hopkins students.
The events and activities offer chances for the participation of international students at Johns Hopkins in multicultural initiatives, celebrations, and educational programs, as well as community service, mentoring, and academic help. They are created to support and challenge students. The OMA Multicultural Center serves as a gathering place for students to take part in activities, have conversations, study, or simply unwind.
Being an international student and studying in the US may be incredibly beneficial. For good reason, America is the most preferred study-abroad location for international students. Studying in the US will give you access to a top-notch education, a distinctive cultural experience, and plenty of opportunities for social interaction.
JHU is one of those institutions that value diversity and constantly offers support to its international students. Since Johns Hopkins has a relatively small total enrolment, admission to this prestigious institution is exceedingly competitive. As a result, anyone applying who is unsure of how to get into Johns Hopkins should be aware that the institution will be a reach school for all students.
To increase your chances of admission, you should make your application stronger. AdmissionSight has helped both domestic and international students build impressive applications. One of the best records in the business is that, on average, 75% of AdmissionSight students are accepted into Ivy League institutions and other prestigious universities in the country. Feel free to schedule an initial consultation today.