International Students at MIT
How Does An International Student Get Into MIT?
MIT recognizes that it can be challenging for overseas students to apply to universities in the United States, but almost a quarter of MIT's applications come from students from abroad. The admissions office feels very comfortable reviewing these applications in context because of its experience in the admission of international students at MIT over the years.
No matter where a student lives or which school he/she attends, if the student does not have U.S. citizenship or permanent residence, MIT considers the student an international applicant for the application. Students who are U.S. permanent residents must possess an original copy of their green card. MIT will classify you as an international student if you are currently processing your green card. You are regarded as a domestic applicant if you are a citizen or lawful permanent resident of the United States.
What percentage of MIT students are international? A group of knowledgeable MIT admissions professionals will carefully examine your application. They are highly familiar with the IB, A Levels, French Baccalaureate, and CBSE, and other international school systems. Your application will be evaluated considering the resources available to you, as well as the impact of your circumstance on your family, school, culture, region, and country.
There are no prerequisite high school courses that both domestic and international students must take.
All students will apply for general admission and the selection of majors will be at end of their first year at MIT, therefore, the applicants must take the same tests
The need-blind admissions policy at MIT ensures that applicants are not given a disadvantage throughout the admissions process due to their financial needs. The school provides for all the needs of both domestic and international students at MIT. It is one of the seven institutions in the United States that is need-blind and the same time, meets the full need of students.
International applicants should submit their applications at the same time as U.S. citizen students, who typically do so at the start of their senior year of high school. Final grades are only required from approved students, and MIT is aware that these are not accessible until the summer. Most candidates are young adults from ages 17–19. Some might be younger, especially if they studied ahead, while others might be older, particularly if their countries require military service after secondary school.
Students must apply to MIT as transfer students if they have already started classes at another university, whether it be in the United States or abroad.
Grades and Coursework
If you went to high school abroad, chances are your grades and course choices were substantially different from those of most American students. This will not, however, affect your MIT application negatively.
MIT admissions counselors have received training to comprehend the educational system in your region. Students should not try to identify other types of equivalent courses or convert their grades to the American system. In addition, MIT does not have limitations or quotas for countries, so you will not be competing against your peers or students from other parts of the globe. Every student is treated as an individual as they move through the process.
However, in order to continue their studies at MIT, all students must exhibit a minimal level of proficiency in some fields. To learn more about these fields that MIT recommends to high school students, you may check MIT's What to Do in High School page
Standardized Tests
Both prospective first-year and transfer students must take the SAT or ACT. The SAT optional essay as well as the ACT writing section are not necessary.
If you have been using English for less than five years or do not use English at home or in school, non-native English speakers are advised to submit the results of an English proficiency exam so that MIT may take that information into account along with the rest of your application.
The following English proficiency tests are accepted at MIT:
Cambridge English Qualifications (C1 Advanced or C2 Proficiency)
Duolingo English Test (DET)
IELTS (International English Language Testing System)
Pearson Test of English (PTE) Academic
TOEFL (Test of English as a Foreign Language)
There is no cutoff or suggested ACT or SAT scores because test results are considered in the context of the candidate.
For English language exams, there are minimal and recommended scores. To guarantee your level of English proficiency, some minimums have been set. All international students at MIT are required to demonstrate that they will succeed in the MIT community because English is the language of instruction.
| | | |
| --- | --- | --- |
| Test Type | Minimum Score | Recommended Score |
| TOEFL | 90 | 100 |
| IELTS | 7 | 7.5 |
| Pearson Test of English (PTE) Academic | 65 | 70 |
| Cambridge English Qualifications (C1 Advanced or C2 Proficiency) | 185 | 190 |
| Duolingo English Test (DET) | 120 | 125 |
What Percentage Of MIT Students Are International?
In the 2021-2022 academic year, MIT students hail from all 50 states in the US, the District of Columbia, two territories, and 131 foreign countries.
What percentage of MIT students are international? There was a total of 3,417 international students at MIT enrolled in degree programs—472 undergraduates (10%) and 2,945 graduate students (40%). In addition, 301 participated in MIT programs as exchange, visiting, and special students.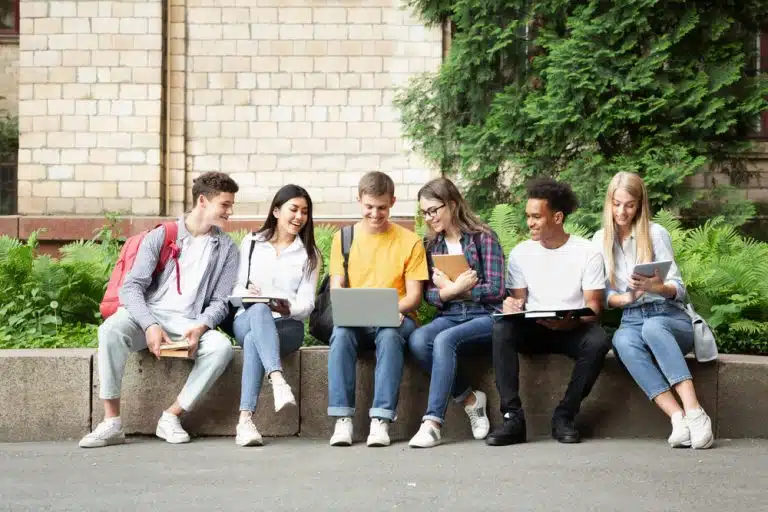 Below exhibits the percentage of students from different regions of the world:
International Students by Region in 2021–2022 Academic Year
| | |
| --- | --- |
| Region | Percentage |
| Asia | 54% |
| Europe | 19% |
| Latin America and the Caribbean | 9% |
| North America | 6% |
| Middle East | 6% |
| Africa | 4% |
| Oceania | 2% |
| Total | 100% |
The MIT Class of 2026 is comprised of 1,136 students (as of September 2022 data) and 11% of the admitted pool are international students who represent 63 different nations all over the world.
Do International Students Get Financial Aid At MIT?
Do international students get financial aid at MIT? The application process utilized for all applicants is also used to evaluate international students at MIT for financial aid. MIT aims to meet 100% of demonstrated financial needs of both domestic and international students.
For you to be able to attend MIT and pay for your costs, MIT's financial assistance team will collaborate directly with you and your family to build a plan specific to your financial situation.
To determine how much financial aid you will receive, two documents must be provided to give a clearer picture of the type of financial aid you will need to attend MIT at a low cost.
CSS Profile: A resource supplied by the College Board, to see if you are eligible for a need-based MIT Scholarship.
Parental tax returns or income documentation: The College Board's secure IDOC portal must be used to submit your parents' tax returns or income documentation. If your parents reside outside of the United States, kindly enclose their tax return from that nation, along with, if necessary, an English translation.
CSS Profile
The College Board offers a tool called the CSS Profile. It helps the school decide whether you are eligible for a need-based MIT Scholarship.
The following materials are required for the 2023–2024 application:
Your parents' wage statements or tax returns from 2021
Any other financial records
Balances in current bank accounts
Investment records
Documentation of untaxed income
Select MIT as one of your recipients by entering our CSS code 3514, and then respond to all supplemental questions specific to MIT.
If your parents are divorced or separated, each parent must submit their own CSS Profile application.
Parental Tax Returns or Income Documentation
You must provide your parents' tax returns or other proof of income to the College Board's secure Institutional Documentation Service (IDOC) for processing after submitting the CSS Profile.
If your parents reside outside of the United States, kindly submit their tax return from that nation, along with, if necessary, an English translation.
You will need proof of both parents' incomes if your parents are divorced or separated.
All paperwork must be sent directly to IDOC. Anything sent directly to MIT will not be accepted.
Students are also encouraged to look for resources other than MIT for financial assistance. Before departing their home country, international students should make all necessary preparations to fulfill their financial responsibilities to MIT for the duration of their stay in the United States.
Is MIT Good For International Students?
International students at MIT have been thriving on campus over the years. MIT admitted its first foreign student in 1866. By 1985, the number of international students grew to 39 out of 984 students. Now, almost 3,500 international students are part of exceptional learners on campus.
The diversity of options, viewpoints, and expertise available to students on campus increased because of the presence of international students. Interaction with students from different nations becomes a crucial component of higher education as the economy grows more globally.
MIT is a top institution for many students, particularly those who are passionate about science and technology. Many applicants want to launch their careers, and they are aware that attending MIT will provide them with several options to engage in research initiatives and build a strong network.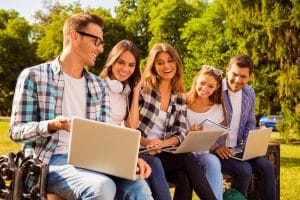 In 12 distinct subject areas, MIT was ranked first in the world in 2022 by QS World University Rankings. These include various branches of engineering as well as chemistry, computer science, mathematics, physics, and astronomy. MIT was ranked as the top university not only for studies in the sciences but also linguistics and architecture. The first official program in architecture and planning was offered by MIT.
Students will have the chance to work with and learn from some of the leading experts in their disciplines, thanks to MIT's extensive roster of faculty members who are well-known in their fields. Distinguished professors include MacArthur Fellows like Junot Diaz, Linda G. Griffith, and Sara Seager, as well as Nobel Laureates Peter Diamond and Samuel Ting. The greatest MIT majors are equally diversified and varied because these teachers have a wide range of specialties.
A degree from MIT will undoubtedly prepare any student well for a future in the STEM profession because of its top-notch academic programs in the sciences and extensive, internationally-acknowledged research in technology and engineering.
Statistics indicate that the students at this prestigious college are satisfied with what the school offers, which is another reason to choose MIT. It is safe to say that most MIT students are happy at the university given that the institution has one of the highest first-year retention rates in the nation (99%).
Approximately, 85% of MIT students graduate after four years, which is more than 25% higher than the national average. This makes MIT students some of the most likely in the nation to graduate on time.
Furthermore, 70.1% of MIT classrooms have fewer than 20 students, giving students regular access to one-on-one advice and assistance from the acclaimed professors of the institution. On top of that, the student-to-faculty ratio at MIT is an astoundingly low 3:1.
With an average of about 1,00 students in each class year, MIT provides students with the advantages of a small, close-knit learning community of peers and knowledgeable mentors, as well as cutting-edge research facilities, housing, and resources.
Most students have some idea of what they want to study, whether it be engineering, business, law, philosophy, or any other field of study. Still, it can be more difficult for international students due to the disparities between higher education systems in the United States and their home countries. The International Students Office's goals are to offer excellent advice on immigration laws, support the maintenance of legal status, help international students at MIT adjust to life in the US, foster interactions between international and American populations, and speak up for the interests of the international student population.
The Class of 2026 at MIT had one of the most competitive admissions processes. Out of the 33,796 applicants who applied to MIT, only 3.9% of the pool were admitted. MIT is one of the hardest schools outside the Ivy League to get into because of its declining acceptance rate over time. You'll need more than just strong marks to be admitted to a highly regarded institution like MIT University because of the intense competition.
AdmissionSight has partnered with college aspirants all around the globe in working on their applications for top universities not just in the US but worldwide. To know more about what AdmissionSight can offer, feel free to book an initial consultation with us today.