International Students at Northwestern
How Does An International Student Get Into Northwestern?
With the presence of international students at Northwestern, there is an expansion of the diversity of options, viewpoints, and knowledge for the diversity of thought on campus. Interaction with students from different nations becomes a crucial component of higher education as the economy grows more globally based.
If you wonder "How does an international student get into Northwestern?" the same application process is used for domestic and international applicants. First-year applicants should either use the Early Decision or Regular Decision to submit their applications.
You should start the application process in your final year in high school. When you completed an academic program that would allow you to enroll in a degree-seeking program at an accredited university in your country. Students should apply through the transfer process if they are currently pursuing an undergraduate degree at another college or university.
It is crucial to remember that applicants whose first or primary language is not English or whose secondary education was not completed in English must have a certain level of English proficiency.
First-Year Application Components
Common Application or Apply Coalition with Scoir*
Mid-year Report, School Report, and Official Transcripts
If you're still a high school student, you must submit a mid-year report, a school report, and certified transcripts. These records give the admissions panel important information about your academic standing and performance in class.
Counselor and Teacher Recommendations
Your counselor or a school representative is asked to provide details about your character traits and academic accomplishments on your counselor recommendation form. They are welcome to offer any further information they may have on your involvement and initiative in school.
You must also submit at least one teacher recommendation to apply to Northwestern. Your teacher must write a letter of recommendation that best represents you. Make sure the teacher you choose has enough knowledge about you to write a compelling recommendation.
SAT or ACT Results
All undergraduate applicants to Northwestern had to submit an SAT or ACT score to be considered for admission before the 2020–2021 application cycles. Northwestern implemented a test-optional policy for first-year applicants in the 2022–23 admission cycle because of test cancellations and predicted registration difficulties brought on by the COVID-19 epidemic. Submission of scores is optional and not required for applicants.
Official Document/Proof of English Language Proficiency
For applicants whose first or primary language is not English or whose secondary education's mode of instruction is not in English, an English proficiency test score is required. English proficiency test results must be provided officially through the appropriate testing organization as part of the application; they cannot be self-reported.
The following official test results are accepted by Northwestern:
IELTS, including the IELTS Indicator
Duolingo English Test (DET)
TOEFL iBT including the TOEFL iBT Special Home Edition but TOEFL ITP Plus for China Solution is not accepted
Although Northwestern does not have a minimum score requirement, qualified applicants must show a high level of English proficiency and frequently achieve high scores on all sections of the accredited tests. Northwestern does not superscore English proficiency tests and will not go over MyBest TOEFL scores.
$75 Non-Refundable Application Fee or a Fee Waiver
Early Decision Agreement (Only For Early Decision Applicants)
Interview
The interviews are conducted by the Northwestern Alumni Admission Council (AAC) members or through InitialView as an optional complement to your application for admission. The admissions procedure does not prejudice candidates who are unable or opt not to have the interview.
The admissions committee will take your completed interviews into account as part of the holistic review to give them more context regarding your potential fit for Northwestern.
Additional Application Materials
In some cases, additional materials are needed for admission. Some programs require supplementary materials for admission to more specialized schools at Northwestern. Examples of these schools with additional requirements are the Bienen School of Music, the Integrated Science Program (ISP), the Mathematical Methods in Social Sciences (MMSS), and the Musical Theater Program at the School of Communication. You may get in touch with the corresponding office directly if you have any queries about the supplemental application information that must be submitted.
Coursework
Results from higher-level Advanced Placement (AP) and International Baccalaureate (IB) exams are accepted by Northwestern. Exam scores from other international curricula will be assessed individually for academic credit. If you are accepted and intend to enroll at Northwestern, you must plan to have your final exam results available on time for submission to Northwestern.
Translated Documents
All international applicants must provide verified English translations of their original transcripts if they are not written in English. Any transcript translation service, even one from the applicant's own country, is acceptable. A list of some of the companies that will offer this service is updated by the National Association of Credential Evaluation Services (NACES). You can also ask for assistance from your local EducationUSA Advising Center, including guidance on where to obtain accessible translation services in your area.
What Percentage Of Northwestern Students Are International?
What percentage of Northwestern students are international? About 20% of Northwestern's student body is made up of international students. The international students at Northwestern add to the cultural diversity on campus and enrich the academic experience for all students. Northwestern's international community has students from 135 different nations enrolled across the university's schools and colleges.
Additionally, Northwestern annually welcomes international scholars who contribute to more than 20 disciplines on campus. In the Fall of 2021, the Northwestern international community is comprised of 7,180 members: 4,020 students, 1,082 international scholars, 829 dependents, and 1,249 students on post-completion employment. Over the past ten years, there has been a 26% growth in the community's diversity. In 2021, Northwestern is hosting students from Angola, Chad, Malta, Sierra Leone, and Somalia for the first time.
For the Class of 2025, 1,767 new international students were admitted to Northwestern, including 1,459 newcomers and 308 returning students who started their programs remotely the previous year. Below shows the geographic distribution of the first-year international students at Northwestern for the Class of 2025:
Undergraduate Students
China – 17%
Canada – 9%
India – 8%
South Korea – 6%
Brazil – 5%
Graduate Students
China – 51%
India – 15%
South Korea – 4%
Taiwan – 4%
Canada – 3%
Do International Students Get Financial Aid At Northwestern?
Do international students get financial aid at Northwestern? International undergraduate students at Northwestern are eligible for need-based financial aid. Northwestern will cover 100% of all first-year admitted students' demonstrated financial needs for four years.
The institution utilizes a need-aware admissions evaluation for international students. Your request for financial aid and the amount you need may be considered when deciding whether to admit you or not. Additionally, financial aid is only available to first-year candidates. If you intend to seek financial aid in the subsequent years, you must apply for it in your first year and receive it per the need-aware aid policy.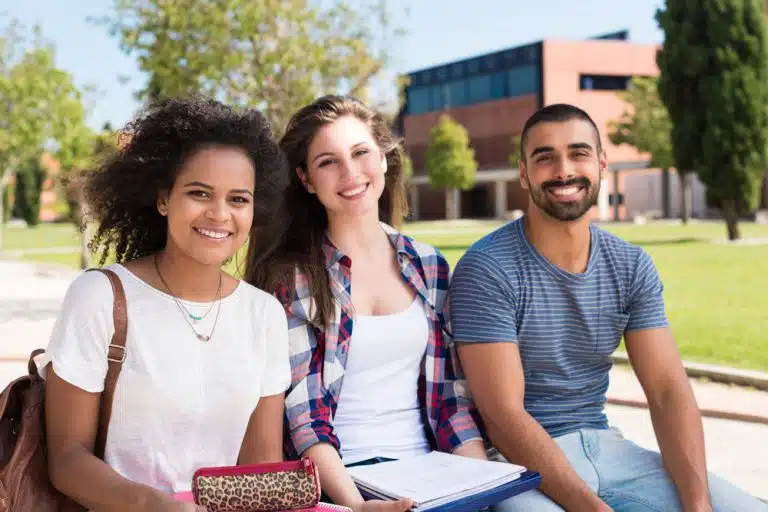 Federal financial aid is not available to students who are in the process of applying for permanent residency in the US. These students are admitted based on their financial needs. Students are eligible for financial aid under Northwestern's domestic aid budget once their permanent residency is established.
Financial Awards for International Students at Northwestern
Fully meet the student's demonstrated financial need.
The full cost of attendance is considered (including tuition, fees, room and board, health insurance, books and supplies, personal expenses, and travel allowance).
Grants and scholarships do not need to be repaid.
The packages exclude loans and employment.
Financial awards are given to undergraduates only.
Increase as university costs rise while family contributions stay the same.
Northwestern cannot be held liable for economic changes like currency fluctuations and is unable to make up for any lost financial aid that a student may have anticipated receiving from friends, family, or grants from the government or businesses.
The financial aid process for international students at Northwestern is divided into three parts:
Requesting Financial Aid Consideration.
Make sure to check the "yes" in the financial aid interest box on the application for admission when requesting financial aid. Your request for financial aid will be considered by the admissions committee and the process will be more competitive as international candidates seeking financial aid are assessed in a need-aware manner.
Before the applicable Early/Regular Decision financial aid deadline, you must email [email protected] to update your designation if you did not initially check this box.
Completion And Submission of the CSS Profile.
On the website of The College Board, the College Scholarship Service Profile is filled out and submitted online. The CSS Profile code for Northwestern is 1565.
You may complete the International Student Application for Financial Assistance (ISAFA) and submit it through the Undergraduate Financial Aid Secure Document Upload if you are unable to submit the CSS Profile from your country or if doing so would put your family through financial hardship.
There may be additional documentation needed from applicants submitting the ISAFA. You will be informed immediately if Northwestern requires more details.
 Completion And Submission of Federal Tax Forms.
A copy of your parents' most recent national tax returns, or, if your country does not have an annual tax form, an official statement/letter of earnings from each parent's employer verifying income with official signatures and/or seals, must be submitted after you have submitted the CSS/Financial Aid Profile.
If converted to U.S. currency, all tax or earnings records must be officially translated into English and submitted to the Office of Undergraduate Financial Aid. You can send the documents to [email protected] or upload them through the Undergraduate Financial Aid Secure Document Upload (PDF). In the email subject line, make sure to write "International Tax Document."
Deadlines for Financial Aid Materials Submission
December 1 for Early Decision applicants (submit as early as October 1)
February 1 for Regular Decision applicants (submit as early as October 1)
Notification of Awards
The notification of the financial assistance award for students who met the financial aid deadline for their application plan will be delivered along with or shortly after your acceptance letter. This enables you to consider your attendance at Northwestern while fully understanding the financial commitment required from your family. Northwestern gives international applicants four-year financial assistance awards so they can start planning how to budget for all four years of undergraduate studies.
Is Northwestern Good For International Students?
There are close to 1 million foreign students at US colleges and universities. International students enrich the cultural diversity of campuses, giving all students a genuine opportunity to learn from one another's viewpoints and improve their readiness for employment in the global economy.
Numerous international students select Northwestern every year. One in ten undergraduates in the Class of 2020 hails from another country. You might be curious "Is Northwestern good for international students?" Let's get to know what Northwestern can offer students a bit more.
Northwestern University is a comprehensive research institution that emphasizes intense interdisciplinary work among its several colleges and groups. The school places a strong emphasis on cutting-edge research, fresh knowledge, creative expression, and practical application in its demanding yet compassionate academic environment, which offers a robust blend of theory and practice.
If you attend Northwestern, you are a part of a creative, cooperative, and multifaceted community that has an impact on higher education. As evidence of its prestige, Northwestern University is ranked no. 10 in the Best Colleges edition for 2022–2023.
Furthermore, Northwestern promotes intellectual discovery and personalization with its more than 100 majors and minors. In terms of extracurricular activities, the institution includes hundreds of campus organizations to accommodate the wide range of interests of students. The institution is also a part of the Big Ten athletic conference's Division I. The women's lacrosse team at Northwestern has won numerous NCAA national championships.
The community includes international students in all aspects. Numerous university offices offer advice, support, and activities for international students at Northwestern. Here are some resources that international students at Northwestern can take advantage of.
Office of International Student and Scholar Services
The Office of International Student and Scholar Services (OISS) supports students and scholars with visa assistance, tax obligations, employment, and more. Do not pass up the opportunity to meet other international students, learn about visa requirements, and how to adjust to campus life at OISS's International Student Orientation. Other OISS activities, including lectures, excursions, and seminars, assist students in navigating American culture and making the most of what the university and the neighborhood have to offer.
Multicultural Student Affairs
The diverse student body at Northwestern is supported in its cultural engagement and self-expression via Multicultural Student Affairs (MSA). In addition to supporting workshops and heritage events, MSA uses student organizations to link students with one another. You can also discover many undergraduate and graduate student organizations that focus on everything from political advocacy to performing arts to professional development.
Global Wildcat
Are you curious to find out more about studying abroad? Would you like to communicate with a current student from your country? A person with similar academic interests? A current student who is engaged in research? You will most probably have a hundred questions as you start your journey of living and studying in another country.
Northwestern's Global Wildcats act as representatives for other international students. They help the Office of Undergraduate Admission recruit students from all over the world by serving as a link between potential and present international students.
Coming to the US as an international student can be quite stressful due to culture shock. In addition to adjusting to a completely new educational environment and getting settled at your new university, you will also need to get to know a new city and its surrounding culture. It could seem too much but the school makes sure that international students at Northwestern are guided and supported well. However, since Northwestern is one of the popular schools for US citizens and international students, the admissions have gotten extremely tough as the years go by.
If you would like to build a strong application and prepare to get into Northwestern, AdmissionSight is available to assist you. We have partnered with students from around the globe to get into their top-choice schools for more than 10 years now. Feel free to book an initial consultation today to know more about AdmissionSight.