International Students at Yale
How Does An International Student Get Into Yale?
Yale aspires to enroll the most impressive secondary school students from throughout the world and is proud of the great diversity of its student body. The undergraduate community is strongly influenced by the interests, viewpoints, and life experiences of students from diverse backgrounds, including international students at Yale.
How does an international student get into Yale? The same contextual and whole-person admissions procedure is used to evaluate international students' applications as it is for domestic ones. The application forms used by international applicants are substantially the same as those used by applicants from US high schools.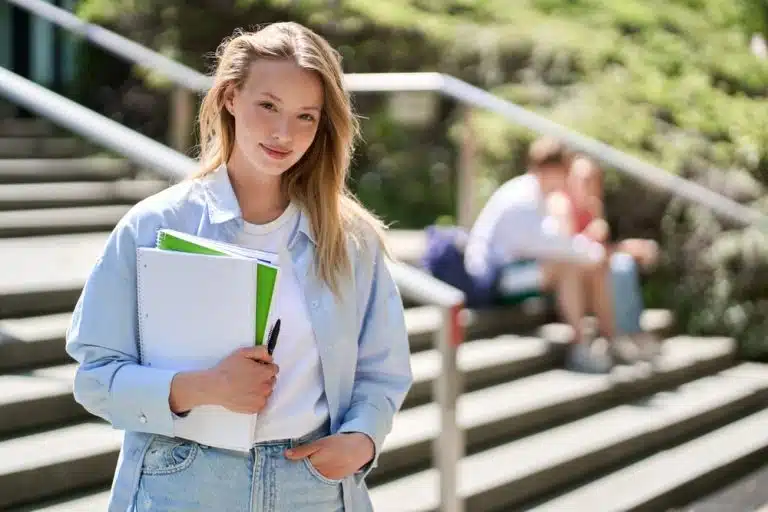 All first-year admission candidates must submit one of the following:
The Yale-Specific Questions on the Coalition Application
The Common Application with Yale-Specific Questions
TheQuestbridge National College Match Application
Any of these applications will be accepted by Yale and none will be given preference. Students should submit one application only for each admissions cycle.
For all first-year applicants, there are additional requirements:
1. $80 Application Fee or Fee Waiver
The application fee should be paid through Coalition Application or Common Application websites. However, the application fee can be waived for applicants who used the Common Application or Coalition Application. All international students are eligible for the fee waiver despite being based on family size and annual income in US dollars.
2. School Report with Transcript
A School Report and an official transcript that lists all your secondary school courses should be submitted by your guidance counselor or another authorized school official. Leave the question blank on the School Report form if it doesn't apply to your secondary school.
Transcripts and recommendations must be sent online using the Coalition Application or Common Application.
3. Counselor and Two Teacher Recommendations
Ask two of your core academic subject teachers for your letters of recommendation.  Make sure to choose those who know you well and have seen you at your best. Subject teachers for English, a foreign language, mathematics, science, and social studies are highly suggested. It is ideal, but not required, for recommendations to come from secondary school teachers in your last or second-to-the-last year.
Additionally, ask your school's college counselor for a recommendation. The recommendation may offer useful context regarding your school and its academic programs even if your counselor does not know you well. If your school does not have a college counselor on staff, please request a recommendation from a school administrator such as a housemaster, principal, or academic advisor.
Teachers and counselors can also mail their recommendations, if unable to upload them online.
Recommendations may be sent before or after your application has been submitted; any materials received before your application will be retained on file. When teachers and counselors are unable to fulfill the application deadlines, the admissions office will make reasonable accommodations for late school document submission.
3. Standardized Test Scores (ACT or SAT)
Yale has suspended its requirement for first-year and transfer students' submission of their ACT or SAT scores because of the unusual circumstances brought on by the pandemic. The change will be in place for applicants who plan to enroll in classes in the fall of 2023 during the 2022–2023 admissions cycles.
Standardized tests make up a small part of a student's application and are evaluated in the context of their whole file. There is no minimum score needed to be admitted, and no score can ensure admission.
4. English Proficiency Tests
Non-native English speakers who have not completed at least two years of secondary education where English is the primary language of instruction are required to submit their English proficiency test results to Yale.
Test of English as a Foreign Language (TOEFL): The top applicants for Yale had internet-based TOEFL scores of at least 100.
International English Language Testing System (IELTS): The most competitive candidates for Yale have IELTS scores of at least 7.
Cambridge English Qualifications: The top candidates for Yale have C1 Advanced, C2 Proficiency, or B2 First exam scores of 185 or above.
Duolingo English Test (DET): Applicants may submit DET with a brief video interview. Due to the technology and format of Duolingo, candidates may take the exam whenever and wherever they have access to the internet. The top applicants for Yale have DET scores of at least 120.
4. InitialView
Candidates can submit live, unscripted video interviews with InitialView along with other application materials for admission. Time slots for interviews must be arranged in advance. These interviews don't have corresponding scores.
5. Mid-Year Report and Final Report
Students who did not receive updated secondary school grades by February 1 are exempt from submitting a mid-year report. Many international students are included in this.
Applications should submit a Mid-Year Report if they get updated grades by February 1. The Final Report, which includes final high school grades and exam results, is only required for admitted students. The Final Report is submitted by accepted students over the summer before their fall matriculation.
In addition to your transcript or Mid-Year Report, your secondary school should also submit any anticipated results it offers for external tests like A-levels, the International Baccalaureate, and other international or national testing organizations.
Note: Please be aware that if any of the documents in your application materials are not in English, you must provide both the original documents and an approved English translation.
What Percentage Of Yale Students Are International?
Yale University is ecstatic to welcome international students as it is a global university. Yale serves as a home away from home for more than 3,143 international students which constitute 21.6% of the student population. International students at Yale represent 115 different nations with China, Canada, India, the United Kingdom, South Korea, and Germany having the greatest number of residents studying on campus.
For the Class of 2025, international students make up 12% of the matriculants representing 56 countries. Moreover, about 49% of students use a language other than English at home or as their first language.
Do International Students Get Financial Aid At Yale?
All Yale University students are eligible for financial aid regardless of their nationalities. Yale is steadfastly devoted to equality of opportunity for its students. The need-blind admissions policy is accessible to international applicants so that everyone who applies can participate in the Yale undergraduate experience, regardless of their financial position.
The financial aid guidelines are the same for both U.S. citizens and international students at Yale. If accepted, Yale will use a combination of tuition assistance and term-time employment to fully satisfy your demonstrated financial need. Your financial aid application will not have an impact on the admissions committee's decision.
Now, let's quickly discuss the process of how financial aid works at Yale. Upon submission of any paperwork or documents to Undergraduate Financial Aid, please include the student's name and birthdate on each page.
CSS Profile
Some colleges and scholarship programs use the data gathered by the CSS Profile to provide institutional aid funding. Most Yale College students receive a significant amount of institutional aid, and the Profile, along with the Free Application for Federal Student Aid (FAFSA) for citizens and permanent residents of the United States, is used to establish eligibility for Yale scholarships.
Each student applying for a Yale scholarship must complete the CSS Profile. The CSS Profile requires a submission fee, but for qualified first-year students, there are fee waivers available so that this expense will not prevent them from receiving financial aid.
International applicants are advised to complete the College Board CSS Profile online. By utilizing this option, Yale would receive more precise and comprehensive financial data, a consistent computation of the ability to pay, and quicker access to financial data without having to wait for mailing, sorting, and imaging as required by the systems.
Please get in touch with Yale's office if a student is not able to access CSS Profile online due to a lack of internet access, inability to use a credit card, or other financial issues.
Signed Tax Returns of Parents and Students
Yale needs copies of 2021 tax returns or, if no tax return was filed, similar proof of 2021 income as part of the 2023–2024 financial aid application.
You must send copies of both your custodial and noncustodial parents' 2021 tax returns or proof of income if your parents are divorced, separated, or were never wed. Families with a business or farm must additionally include the 2021 business or farm tax return/s.
Please take note that Yale thinks that regardless of whether a couple is married or separated, both parents have to support their children's college education. Due to this, Yale needs financial information from both parents to calculate a financial aid grant.
Yale also recognizes that certain families might experience extreme circumstances that call for an exemption. By submitting a Noncustodial Parent Waiver Petition form together with any necessary supporting materials, students may petition to have their noncustodial parent's financial information waived in such circumstances. Completing the waiver petition form does not give the assurance that noncustodial parent's requirements will be waived.
Is Yale Good For International Students?
Yale University, one of the oldest universities in the world and the third-oldest in the United States, was founded as a collegiate institution in 1701. It is a private research university with its main campus in New Haven, Connecticut, and is honored to be an Ivy League member.
The Yale student body is described to be "committed to learning and to each other."  The students foster a positive climate on campus because they are passionate, motivated, and committed. Most students participate in a variety of extracurricular activities in addition to their studies to promote "the closely connected feel of the campus." More than 100 school organizations, sports teams, performance groups, and cultural clubs are open to international students at Yale. Through activities, workshops, conferences, and fundraisers, these clubs and organizations assist students in acquiring leadership and business skills.
Yale also offers several summer programs for international students. The non-credit summer certificate programs, which are available throughout Yale Summer Session B, give overseas students the chance to visit Yale's campus and attend courses to improve their English and acquire abilities that will aid them in their academic or professional pursuits.
In addition to having a full-residential program with a residential counselor, activities, and access to Yale's libraries and gym, students in the certificate programs may live in one of Yale's residential colleges with other summer students. Moreover, the school provides tours to New York City where visitors can attend Broadway productions, watch baseball games, or simply tour the city. There are excursions to nearby landmarks like amusement parks, beaches, and retail establishments. On-campus activities include athletics, gaming nights, talks by Yale academics, and much more.
An intellectual enrichment program for exceptional high school students from throughout the world is called Yale Young Global Scholars (YYGS). Students from more than 150 nations, including all 50 U.S. states, take part in a two-week interdisciplinary session at Yale's historic campus every summer. Students from all nations are eligible to apply for YYGS and need-based financial aid is available as well.
The Office of International Students and Scholars (OISS) organizes services and supports nearly 6,000 international students, faculty, staff, and their dependents who attend Yale. OISS provides basic information on life at Yale and in New Haven as well as aids international students and academics with difficulties relating to employment, immigration, and personal and cultural adjustment. In addition, OISS assists students and academics in obtaining and maintaining legitimate non-immigrant status in the United States in its capacity as Yale University's agent for immigration issues.
Daily English conversation groups, the Understanding America series, DEIB workshops, bus trips, and social events are just a few of the OISS's activities that provide international students at Yale the chance to meet people from other countries and learn about the wealth of Yale University and New Haven's resources.
Yale University is ranked number 3 for Best National Universities in the 2022-2023 academic year. Given this reputation, it is not surprising that driven students frequently choose Yale. However, Yale is more than just a household name; it's also a location where actual people live, work, and learn. The school's unique culture, traditions, and personality make it a particularly strong fit for some applicants, even those from different places around the globe.
While acceptance rates at top universities like Yale are extremely low, your chances could still be higher or worse depending on how strong your profile is. AdmissionSight has programs that could help you with the different components of your application. AdmissionSight has been in the college admissions counseling industry for more than 10 years now thus, we know our way in admissions to highly selective universities. Feel free to book an initial consultation anytime to start your application journey with us.