Interview Questions for Graduate Programs
Although selecting the appropriate graduate school requires careful consideration at each stage of the process, the admissions interview has a good chance of being the most crucial of them all. It is an opportunity for you to directly express your achievements, distinctive traits, and passion with admissions personnel, and in addition to that, it is an opportunity for you to ask specific questions that will help you select where college to enroll.
In this section, we will go over some of the most common interview questions for graduate programs.
What is the purpose of a graduate program interview?
What purpose does a graduate program interview hold? The interview is a chance for the department to learn more about you as a person, rather than only judging you based on your resume. It's possible that a candidate who seems ideal on paper turns out to be a poor fit in practice.
How can you anticipate the interviewers' questions? Consider whether you already possess the traits necessary for success in the graduate program and in your chosen job, such as maturity, interpersonal skills, interest, and motivation. How good are you at communicating your ideas, handling pressure, and coming up with creative solutions on the fly?
What are the common interview questions for graduate programs?
What are the typical questions asked at an interview for a graduate program? Even though many graduate programs are highly specialized, interviewers will frequently ask the same kind of questions in order to get a feel for your personality and attitude. In your replies, you should place an emphasis on your accomplishments and discuss aspects of yourself that were not included in your application papers.
You should customize each answer to demonstrate that you have abilities, talents, and motivations that are unique. Make use of these common interview questions for graduate programs as a reference for developing compelling responses to the interview you will be participating in.
Please tell me about yourself.
This is asked in many different kinds of interviews, and its purpose is to assess the candidate's ability to prioritize information while also providing an opening for a conversation.
Create a list of your most significant achievements, experiences, areas of interest, and personal values before attempting to answer this question. Think about how each of these facets relates to your capacity to do well in a graduate school and how you may improve it.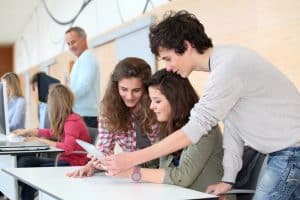 Interviewers ask this question to gain a true sense of candidates' aims and personalities; therefore, your responses should be personalized and you should be sincere while maintaining a professional demeanor.
How will you contribute to our program?
The interviewers are interested in the contributions you could make to their respective programs. Contributions that are considered to be favorable to a graduate program include things like academic success, awards, and accomplishments, as well as publications.
Do extensive research on the program and find a way to connect your objectives and pursuits with the most recent accomplishments of the department in order to provide a satisfactory response to this question. If you have a particular objective connected to your industry, describe the path that you intend to take to achieve it.
What are your career goals?
Students that have a high level of ambition and a profound feeling of purpose in their chosen subject are often sought after by graduate school programs. Successful completion of professional objectives and the development of an impressive career can contribute to the enhancement of the reputation of the graduate program. Your interviewer will also want to make sure that the program will help you achieve both your academic and professional goals in a way that is beneficial to you on the other hand.
What are your research interests?
This question is an opportunity for you to demonstrate your knowledge in the particular field for which you are applying. Discuss the previous research you've done as well as potential applications of your work when responding to this question. Include some examples of how you have pursued your academic interests in the past along with an explanation of why you are passionate about a certain field of study. The people conducting the interviews will probably be searching for candidates that have a track record of actively exploring their own areas of interest.
Recount an experience in which you were unsuccessful.
If you are questioned about a failure, you might want to consider using the STAR technique to explain how you dealt with the failure and what you took out from it. Your perspective on setbacks and how you handle difficult situations will be evaluated during this part of the interview.
The coursework in graduate school is typically highly challenging, and students are expected to demonstrate a dedication to persevering in the face of setbacks. In light of the fact that you are participating in an interview for a position in an educational setting, you should utilize this question to demonstrate your capacity to grow as a result of previous failures.
What is the most significant achievement of your life?
Sharing the accomplishments for which you are most proud with the interviewer demonstrates not only your potential for future success but also the things that are most important to you in life. No matter what you decide to highlight as your most significant achievement, you should find a way to connect it to the reasons you want to pursue graduate education and the path you want to take to achieve excellence. In addition, provide an explanation for your choice and why you made it, as this will help the interviewer better understand your fundamental beliefs.
What kinds of activities and interests do you have outside of work?
The people conducting the interviews will be searching for candidates that are well-rounded in that they can apply their abilities in a number of settings and have a wide range of interests.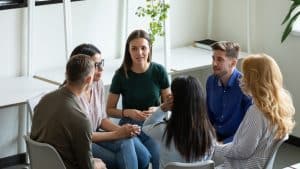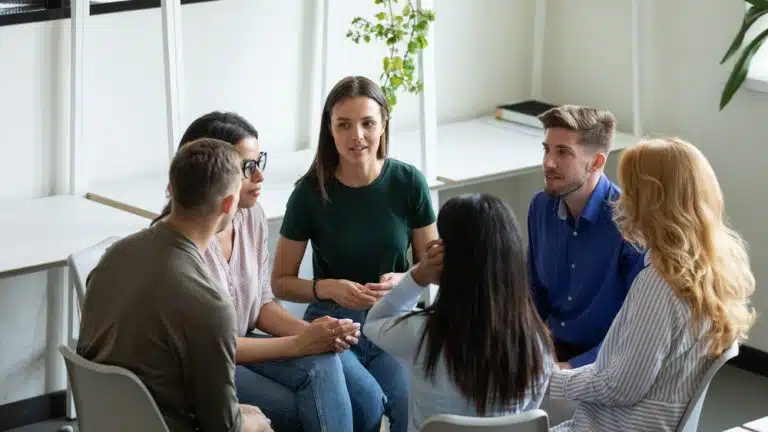 Because graduate school programs can be challenging, it is important for you to have interests outside of school that you can turn to when you need a break from the pressure.
Your extracurricular activities can also highlight skills that are not immediately apparent from your academic records, such as your creative ability or your ability to work well with others.
Make use of this to demonstrate aspects of your personality and establish a rapport with the interviewer on a more intimate level.
What excites you most about participating in our program?
When applying to a graduate program, you should have a solid understanding of what sets that particular curriculum apart from others and the reasons you have for wanting to pursue your education there.
Interviewers are aware that candidates may frequently submit applications to a number of different schools; nonetheless, demonstrating an interest in the particular program being discussed can make you a more desirable candidate.
You might be able to persuade the person conducting the interview that you will put in a lot of effort to ensure the success of their program if you demonstrate that you are enthusiastic about their principles or practices.
What kind of books have you been reading lately?
This question can assist determine how intellectually curious you are as well as how capable you are. Choose some books or articles that you can connect in some way to the academic interests and goals you have set for yourself.
Before you go to your interview, select a few books or publications that are significant to you and that demonstrate your passion for the field you are applying for as well as your own values.
Please describe some of your best and worst qualities.
Candidates for graduate school who are being interviewed are asked this question by interviewers so they can assess their level of self-awareness and attitude.
You will focus on increasing your academic skills and experience as part of a graduate program, and you should have a firm knowledge of the areas in which you would like to improve prior to beginning the program.
In addition, this question gives you the opportunity to elaborate on the beneficial qualities that you could contribute to their program. When responding to this question, it is important to be truthful and to provide reasons as to how you have managed to overcome your flaws and support your strengths.
How to prepare for graduate program interviews?
There are certain graduate schools that do not need applicants to participate in an admissions interview; but, if your school does, you should make the most of this chance.
You may have already had the opportunity to put your best foot forward on your grad school application and in your personal statement, but there is simply no substitute for interacting one-on-one with an interviewer.
Aside from going over  the interview questions for a graduate program, here are some steps to prepare for the graduate program interview:
Determine a time for the interview that is convenient for you.
While some of us are more productive first thing in the morning, others of us require a few extra hours (and several additional cups of coffee) before we can get things moving.
Think about the time of day when you normally have the most energy, and attempt to plan your interview within that period of time if possible.
It is also a good idea to find out approximately how long the interview will last and prepare yourself accordingly.
In this way, you will be able to walk into the conversation with an idea of the anticipated pace at which it will proceed, allowing you to manage your energy, time, and attention appropriately.
Learn as much as you can about your interviewer.
Knowing some interview questions for graduate program is one, but knowing who will ask these questions and how you think they expect you to answer is another.
Interviews for graduate programs are typically carried out by a representative from the admissions office; however, professors or other students currently enrolled in the program may also participate.
Doing some research about the person with whom you will be speaking will assist to increase your confidence and uncover areas of common interest that you can use to start a conversation and get to know one another better.
You might choose to combine your interview with a college tour.
This not only enables you to get the most out of your visit to the school, but it also demonstrates initiative, which is a quality that is highly regarded.
In addition, if you take a campus tour before your interview, you may utilize that experience to prepare for possible interview questions for graduate program as well as answer any questions that you might have about the school as well
Always do your research.
You have probably already done quite a bit, but it is essential that you feel at ease discussing the precise reasons why you believe this school would be a good fit for you. Mentioning specific classes, teachers, and other aspects of the school experience that are of interest to you will go a long way toward establishing the level of engagement you have taken.
Consider the reasons why you should go on to graduate school.
Spend some time thinking about the factors that led you to decide to pursue a graduate degree, and explore how the details of your life connect to and highlight your dedication to the subject matter of your chosen field of study.
Prepare your own sets of questions as well.
You should not only prepare for your answers in the interview questions for graduate program, but you should also make sure you have some sets of questions on your own.
You are also conducting the interview, so give yourself the power to make decisions. Keep in mind that this is your opportunity to ask questions about the program, as well as its facilities and its instructors.
Utilize this chance to evaluate the school, the program, the teachers, and the students in order to determine whether or not it is the best fit for you. During the course of the interview, you should assess the program in the same manner that the faculty are assessing you.
Here at AdmissionSight, we have a thorough understanding of the criteria used by admissions authorities. We assist you in developing answers to common interview questions for graduate programs that will leave a favorable impression on the admissions office. One-on-one tutoring can give you the self-assurance you ought to ace the interview. Contact us to book your preliminary consultation.