Exploring the University of Georgia (UGA)
The University of Georgia (also known as UGA) is the city's primary economic driver, contributing approximately $2.1 billion to the Athens economy in 2012 through salaries, student spending, and income from thousands of visitors who attend athletic contests and other campus events.
Spending associated with the University of Georgia supports more than one out of every five jobs held by area residents. Through the construction of new facilities, the recruitment of highly compensated researchers, and the establishment of new businesses, the university's scientific initiatives inject millions into the economy.
UGA research has spawned approximately fifty new businesses in the Athens area, including twelve companies with more than ninety employees that began in two university-affiliated business "incubators": the Georgia BioBusiness Center and the Athens New Media Synergy Center.
The University of Georgia has made a significant contribution to the state by fostering a culture of leadership. Alumni of the University of Georgia have left their mark on Georgia in virtually every field.
Augustin Smith Clayton, a member of the first graduating class in 1804, served in the U.S. Congress. In the 200 years since, at least twelve graduates have served in the U.S. Senate, and more than two dozen have been members of the House of Representatives.
From 1851 to 2011, twenty-five Georgia governors were alumni of the University of Georgia. Numerous alumni have served on the Supreme Court of Georgia and in federal cabinet positions- Crawford W. Long, who discovered how to use ether as an anesthetic; Henry W. Grady, a post-Civil War journalist and the voice of the New South; Charles Herty, whose chemical expertise helped create the pulp-and-paper industry in the South; Eugene Black, the first U.S. executive director of the World Bank; southern humorist Lewis Grizzard; Zell Miller, a governor, a U.S. senator, and the father of the HOPE Scholarship
Where is UGA located?
The institution is situated about 70 miles northeast of Atlanta in Athens-Clarke County.
Incorporated in 1806, Athens is northeast Georgia's educational, commercial, and cultural center, combining southern charm with an economy driven by service industries, medical facilities, government offices, a thriving arts and crafts community, and lively entertainment.
On its 706-acre main campus, the University of Georgia employs more than 9,800 people, has an annual budget of approximately $1.4 billion, and a physical plant valued at approximately $500 million, making it one of Georgia's largest employers and a significant contributor to the state's economic and cultural vitality.
Through its Graduate School and sixteen other schools and colleges, the university provides the state's greatest variety of academic opportunities.
When was UGA founded?
To further understand the history of UGA, we have compiled a summary over the centuries.
Eighteenth Century
After the Revolutionary War, the Georgia General Assembly designated 40,000 acres for "a college or seminary of learning" in February 1784. Abraham Baldwin, a lawyer and pastor from Yale University in New Haven, Connecticut, who moved to Georgia in 1783, authored the University of Georgia charter the following year.
Baldwin's populist document deviated from higher education norms, reflecting the colonies' enthusiasm for newfound freedom.
The charter said that a free government requires an educated populace, that the government has a duty to educate its citizens, and that all people—not just the wealthy and privileged—have a right to education. UGA became the first state-supported university when the legislature approved the charter on January 27, 1785.
Nineteenth Century
Georgia's government, preoccupied with statehood, exploited the institution's territory for other uses for the following sixteen years, leaving the university merely on paper. In 1801, lawyer and lawmaker John Milledge bought 633 acres on the Oconee River frontier and presented it to the university.
In September 1801, Yale graduate Josiah Meigs became president and lone faculty member and gave the inaugural university classes. In 1806, Benjamin Franklin's three-story brick Franklin College became the university's first permanent facility.
It was the only university structure until 1821, when it became Franklin College (though its official name was the University of Georgia). The Franklin College of Arts and Sciences was established as the school progressed.
Before 1859, the school only had the College of Arts and Sciences. In 1872, the university became a federal land-grant college under the Morrill Act, which also required it to teach agriculture and the mechanical arts.
This and subsequent statutes codified the university's public service role. Only Fort Valley State University and the UGA are federal land grant universities in Georgia.
Twentieth Century
In 1918 women began attending pharmacy, forestry, education, business, journalism, home economics, and graduate schools.
The University System of Georgia, established in 1932, united the university and the state's twenty-five public colleges under the Board of Regents' administrative jurisdiction and spun out many university branch campuses. The university is amalgamated with the State Colleges of Agriculture and Teachers.
Two Atlanta college students, Hamilton Holmes and Charlayne Hunter transferred to UGA in January 1961, making it the first racially integrated university.
Later that year, Mary Frances Early, an African American graduate student at Michigan, transferred to the University of Georgia and became the first African American to graduate with a master's in music teaching in 1962. Hunter-Gault and Holmes graduated in 1963.
In the second half of the 20th century, UGA increased its research and innovation assistance. In 1960, a six-building science complex and veterinary medicine college opened. Between the late 1960s and mid-1980s, the school's president, Fred Davison, attracted nationally known scientists to expand their competence in biotechnology, genetics, ecology, and computer development. Research income and expenditures tripled.
The institution rapidly extended its public service program, anchored for years in the Cooperative Extension Service and its agents around the state, while increasing research.
The Marine Extension Service and Georgia Center for Continuing Education were founded in 1953 to aid the fishing and seafood sectors. Judges, court officials, and lawyers were trained at specialized institutes. In the late 1960s, social work, and environmental design schools opened.
The University of Georgia was the first public university to celebrate its bicentennial and complete its first significant fund-raising drive in 1985. Between 1987 and 1997, UGA president Charles Knapp oversaw nearly $400 million in buildings inside the campus. East campus debuted with a $37 million arts-and-music complex, $40 million exercise center, and $10 million health center.
The school hosted the 1996 Olympic Games, soccer, volleyball, and rhythmic gymnastics. History and law professor Edward Larson won the inaugural Pulitzer Prize in 1998. In 2001, the university launched its fourteenth school, the School of Public and International Affairs, and the College of Environment and Design by uniting the Institute of Ecology (later the Eugene P. Odum School of Ecology) and the School of Environmental Design.
Twenty-first Century
Michael F. Adams was the university president from 1997 to 2013. After retiring, Jere W. Morehead, the university's senior vice president for academic affairs and provost since 2010, took over.
Business, education, media, and public administration at UGA are well-regarded. The Association of Research Libraries rates the university's 3.9 million-volume library among the nation's top research libraries.
The 2,800-person faculty includes famous scientists, writers, musicians, and artists. Two National Academy of Engineering and nine National Academy of Sciences members are UGA faculty. Eight professors are American Academy of Arts and Sciences members.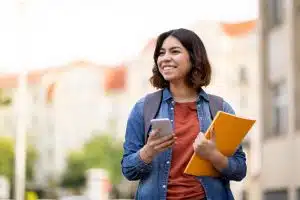 The Georgia Research Alliance has named twelve faculty members as Eminent Scholars for their work in X-ray crystallography and viral infection vaccines. History professor Eve Troutt Powell earned the first MacArthur Foundation Fellowship in 2003.
The Georgia Writers Hall of Fame, the State Botanical Garden, the Georgia Museum of Art, and the Georgia Museum of Natural History are all located at UGA.
The State Botanical Garden is a 313-acre preserve with specialty gardens, trails, and a conservatory. The University of Georgia is a land-grant and sea-grant college for its maritime research, education, and advisory services. The university combined with Savannah's Skidaway Institute of Oceanography in 2013.
The Peabody Awards honor American television and radio news, entertainment, and children's programming. UGA and Delta Air Lines award the Delta Prize for Global Understanding yearly to people or groups who promote peace and cooperation across cultures and nations.
The University of Georgia Press is one of the nation's top scholarly publishers, and the Georgia Review, UGA's quarterly literary journal, competes with top popular magazines for the National Magazine Award.
What is the student population At UGA?
For the academic year 2021-2022, the school has a total of 40,118 students, with 30,166 being undergraduates and 9,952 being graduate students. Among them, 35,681 are full-time students while 4,437 are part-time students. The gender distribution is 16,480 males and 23,638 females. The University of Georgia provides an online degree program, and there are currently 880 students who are exclusively enrolled in it.
Demographics
Take a look at the characteristics of the Class of 2025. Geographically, the majority of students in this cohort hail from the following U.S. states:
California
Florida
Virginia
South Carolina
New Jersey
Tennessee
Georgia
North Carolina
Texas
Maryland
New York
Among non-residents, the rivalry is fiercest for individuals from states with an inexhaustible supply of eligible candidates (the entire Northeast & the West Coast). If you are from a state with a smaller population, such as Wyoming or North Dakota, you are more likely to be admitted to UGA.
International students constitute only 1.4% of the undergraduate population. Among this group, the highest proportions come from:
China: 50%
Korea: 11%
India: 14%
Canada: 4%
Nigeria: 2%
Vietnam: 2%
The following are the breakdowns of ethnic identities:
Caucasian/White: 69%
Asian: 11%
Hispanic: 7%
African American: 7%
Assessing the gender breakdown, the school currently enrolls much more women than men:
Most popular intended majors for first-year students:
BS Biology
BS Psychology
Finance
BBA Marketing
BBA Management
BS Computer Science
Undecided- Business
Undecided-Arts & Sciences
How can I get into UGA?
Now, the most important question is, "How to get into UGA?" If you intend to apply to the University of Georgia in the next admissions cycle, you should be aware of the following:
The University of Georgia does not include interviews in its evaluation procedure. Therefore, you must use your writings and recommendations to establish alternative personal connections with admissions officers.
Legacy has no bearing on the admissions process. They are among the few colleges that openly announce that having a parent (or other related) who attended UGA does not influence admissions decisions.
UGA also disregards "demonstrated interest" therefore, you will not be evaluated based on whether or not you visited the school, contacted an admissions representative, etc.
Ensure that you devote appropriate time and attention to the one UGA-required additional essay.
Admissions Trends & Notes – Class of 2026
Five percent of new freshmen were either the class valedictorian or salutatorian in high school.
Students from 520 distinct Georgia high schools in 152 counties were admitted.
In addition, 1,965 first-generation students were accepted into the Class of 2026.
The University of Georgia accepted students from 57 nations.
Lastly, for fun–185 students named William were admitted, as well as 178 named Emma.
How UGA Rates Applicants
Only two indicators are considered "extremely important" in the admissions process at UGA: course load difficulty and GPA. Only standardized test scores are considered "significant." The institution "considers" essays, recommendation letters, extracurricular activities, talent/ability, character/personal traits, first-generation status, and paid and volunteer labor.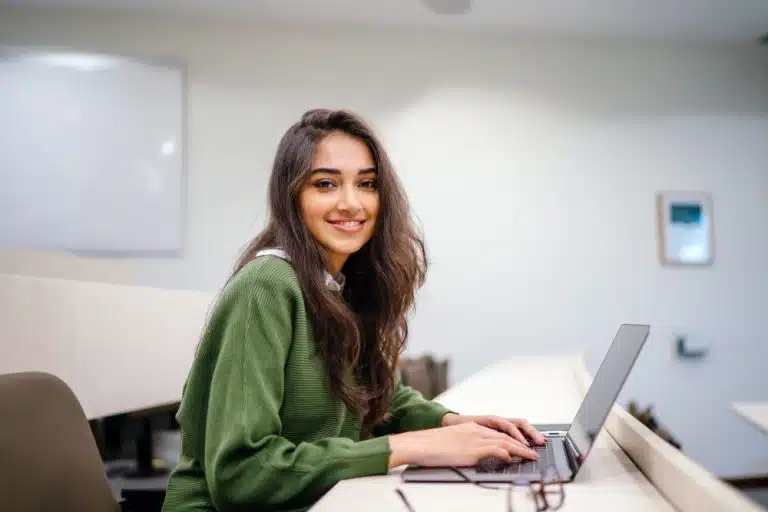 The UGA admissions office believes that "Academics come first, focusing on how you have challenged yourself over your four years in HS and how you have done in those classes. While we do look at the SAT/ACT scores, what you do over 3-4 years is much more important than what you do in 3-4 hours on a Saturday morning. In addition, for many applicants, we will also look at your extra-curricular activities, essays, recommendations, etc."
This university also places a high premium on course difficulty, valuing it even more than GPA. They "expect pupils to enroll in the most rigorous courses available at their high schools. It is possible that a student with a 4.0 GPA who has avoided the most rigorous classes provided at his or her high school would not be admitted, while a student with a lower GPA who has taken the hardest courses at his or her school will be accepted."
It is also important to note that recruited players enjoy a tremendous advantage. This is because the University of Georgia takes tremendous pleasure in its 19 NCAA Division I teams. Approximately 680 student-athletes are currently enrolled at the institution.
What is the GPA requirement for UGA?
You need to ponder this query: "What is the GPA requirement for UGA?" According to the most recent available data (Class of 2026), the median SAT score for incoming freshmen was between 1350 and 1480, while the median ACT score was between 31 and 34.
The school will demand test scores for the 2022-23 admissions cycle. The weighted GPA average was greater than 4.0. The number of AP/IB/dual enrollment courses taken by admitted first-year students fell between 7 and 12. The median number of advanced courses offered was ten.
Consider hiring an admissions counselor for college. At AdmissionSight, we have over a decade of experience and a 75% success rate at AdmissionSight. We are committed to assisting ambitious and diligent students. Together, we can help you gain admission to any college of your choosing. Schedule a free consultation now.