Is Greek Life Worth it?
What is Greek life?
What is Greek life? Greek life also referred to as fraternities and sororities, is an important component of many college campuses. Is Greek life worth it? Greek life is a college and university group centered on values that have been around for almost 250 years.
Every college's Greek letter group is a part of a larger national organization. There are numerous chapters of every national group on campuses all around the nation. Each chapter of a fraternity or sorority is also expected to adhere to the traditions and rules unique to that organization. Let's learn more about Greek life, and later we'll answer the question, "Is Greek life worth it?"
Why do sororities and fraternities use Greek letters?
Greek letters have been used by fraternities and sororities since the founding of Phi Beta Kappa, the first intellectual fraternity, in 1776. Ancient Greek was a subject that was frequently taught in higher education at the time. Even though the number of people studying Greek went down, the idea of using Greek letters grew in popularity because it made people feel like they were part of something special and secret.
In addition to wearing and displaying Greek letters, fraternities and sororities may have other rules for joining and rituals.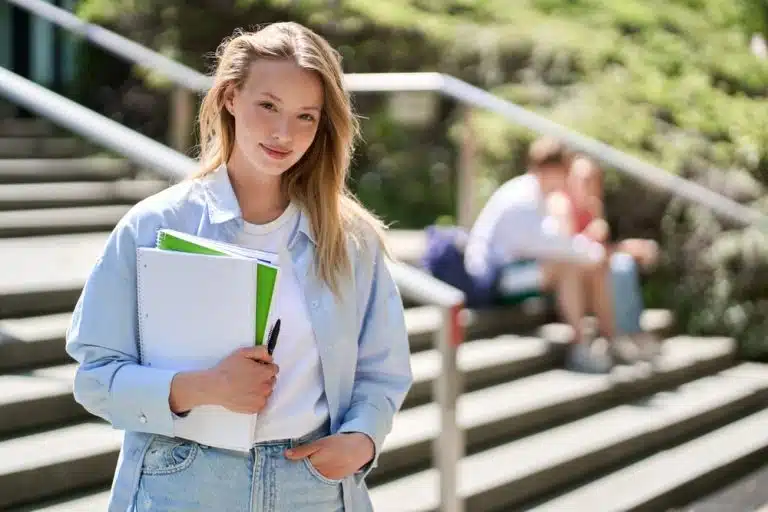 The majority of undergraduate students have access to fraternities and sororities. However, graduate students are welcome to join some chapters. A lifelong membership in a fraternity or sorority provides chances to take part in leadership activities long after graduation. Let's talk about the advantages of Greek living now that we have a general notion of them. Is Greek life worth it? That will be addressed later.
The process of joining Greek life
How does Greek Life membership work? What is the process of joining Greek life? Is Greek life worth it? Each house has its own unique initiation ritual. But when you travel, you'll come across other customs and expectations.
Join the Rushees!
Do you intend to formally join a sorority or fraternity? You will be given the title of rushee if you continue with the recruitment procedure.
You'll need to prove yourself during this stage of the procedure. You can achieve this by successfully completing a few tasks that will please the current sorority or fraternity members.
You might find yourself performing funny speeches, songs, or dances. This procedure could be more formalized or more informal, depending on the size and level of the sorority. In any scenario, be ready to deliver so you can be selected for the next duty.
If you want to join one, you may have to rush a number of sororities or fraternities. Additionally, you'll probably need to attend a lot of social events. If you appear to be a good fit at the conclusion of the process, you will receive a bid.
Accepting a bid and joining the group
You will be referred to as a "pledge" or "new member" if you accept a bid. You can anticipate learning more about the sorority or fraternity's culture and ideals. Take good notes because you might need to pass an exam on this information to get formal admission.
You might have to go through an initiation procedure at this time to demonstrate your allegiance. Some of these rituals have a lengthy history and are very hidden. However, in other circumstances, you might only need to show up at an event and sign up formally.
Participate in a sorority or fraternity's activities.
After surviving the rush and initiation, you will officially join a sorority or fraternity. What does membership entail in the initial months, though?
Ask your sisters or brothers to serve as mentors.
You can be assigned a mentor to assist you in settling in once you join the club. These are sometimes referred to as big brothers" or "big sisters." Finally, you'll want to get to know as many of the people who live in your house as possible.
As a new member, you can also expect to participate heavily. In your first year, you might be requested to help out with some of the clerical duties for events. However, you'll pick up the nuances and win your siblings' respect by learning the ropes.
Additionally, you might need to keep up a particular grade point average. Additionally, until your academic standing improves, you can lose some privileges if you don't fulfill the minimum requirements.
If you move into a new place, you also need to be aware of the house rules. For instance, in some homes, you might not be permitted to have overnight visitors. Additionally, you might need to assist with cleaning procedures or reserve shared spaces well in advance.
Over the past few decades, numerous fraternities and sororities have also made an effort to restrict alcohol use. Before you make a drink, be aware of the house's policy on alcohol. You might not be allowed to do so at social gatherings or even in your own home.
Is Greek life worth it?
Is Greek life worth it? Spend some time learning more about the fraternities and sororities offered at the institutions you are considering before making a decision. Numerous undergraduate students participate in active Greek life at some universities. For instance, 11,000 students, or more than 35% of the undergraduate student body at the University of Alabama, are involved in a Greek organization.
Other campuses don't have as much Greek life (or it may even be nonexistent). It is frequently easy to find social activities unrelated to Greek life in colleges where a small number of undergraduate students join a fraternity or sorority, and schools themselves may assume greater responsibility for organizing events for students. To have a vibrant social life, you don't necessarily need to join a fraternity or sorority.
Consider what kind of college experience you want because the Greek lifestyle isn't for everyone. The responsibilities of Greek life can be too much for you if you're more reticent or have a packed schedule.
However, joining a fraternity or sorority can enhance your time in college and beyond if you're extroverted and drawn to the sense of camaraderie that comes with Greek life. Now that we have the answer to the question "Is Greek life worth it?" let's talk about its benefits.
Benefits of Greek life
What are the benefits of Greek life? Greek life extends beyond the first four or five years of college. The advantages of becoming Greek are long-lasting. Your Greek group continues to function as a network after graduation, much like the alumni of your college.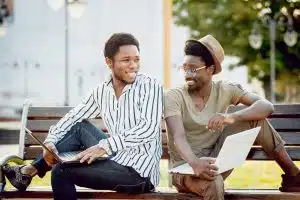 Additionally, people might leverage their alumni networks and Greek memberships to pursue new job prospects. Having that link, whether it is with a former member of your Greek house or someone from a whole different chapter, can propel you toward job interviews, trustworthy references, and letters of recommendation.
Additionally, joining a Greek organization can aid in your job-market preparation. Through the recruitment process, you'll learn the art of small talk, and once you're enrolled, you'll develop time management and organization skills as you juggle academics, team sports, and Greek events.
You may be assigned to one or more committees, which will give you practice working as a team to achieve a common objective. As your Greek career goes on, you will almost certainly become the chair of a committee. You can talk about your leadership skills in job interviews and on your resume.
Is Greek life worth it? It's thrilling to start considering Greek life and other college-related activities. However, you first need to gain admission to the school of your choosing. An authority on college entry can be useful here.
With more than ten years of experience helping college applicants, just like you, better understand the college application process, optimize their applications, and get accepted into the institution of their choice. AdmissionSight is a top admissions professional. Book your consultation with us today.