Is Northwestern Test Optional?
Why is Northwestern test optional? Up until the year 2020, undergraduate applicants to Northwestern were required to submit either their SAT or ACT scores in order to be considered for admission. NU has decided to implement a test-optional policy for incoming students through the 2022–2023 admission cycle in order to assist students in navigating the difficulties associated with testing and college access during the pandemic.
There is no requirement for applicants to submit their SAT or ACT scores; however, applicants are welcome to do so if they choose. Regardless of whether a student chooses to send in their scores from the SAT or ACT, they are welcome to send in scores from other forms of testing (such as those from the Advanced Placement or International Baccalaureate programs) to be taken into consideration during the review process.
So, is Northwestern test optional? NU acknowledges that cancellations and registration caps have resulted in disruptions to students' study schedules and a reduction in their ability to take an exam multiple times. Therefore, even if a student is able to sit for the SAT or ACT, they may be dissatisfied with their score and request that NU does not take their score into consideration when evaluating their application. This preference will be taken into account throughout the admissions process at Northwestern whether is Northwestern test optional or not, but applicants are not required to report their test scores.
Having said that, NU is happy to consider your test scores if you believe they accurately reflect your potential in the classroom. As part of our holistic review, Northwestern University will continue to consider an applicant's scores in conjunction with all of their other application materials if that applicant chooses to report them.
To provide some context regarding how NU makes use of scores, as well as the reasons why they have required them in the past: Whether is Northwestern test optional or not, the combination of grades from high school and scores on standardized tests has been shown to strengthen the prediction of academic success in college.
This is true despite the fact that grades alone are a strong predictor of academic success in college. (On their own, test scores are not nearly as reliable a predictor of academic success as grades are.) Therefore, whether is Northwestern test optional or not, despite the fact that Northwestern believes that applications can hold their own without test scores in this year's cycle, they will still find value in scores if you choose to send them in.
Northwestern Acceptance Rate
What is the current Northwestern acceptance rate? 7 percent of first-year applications submitted to Northwestern University were chosen for admission to the Class of 2026. The University of Michigan received a combined total of 51,554 applications for the class of 2026 during both the early and regular admissions cycles. This represents an increase of nearly 4,000 applications when compared to the previous year.
This year's acceptance rate is slightly higher than last year's record low of 6.8 percent, which was set the previous year. In addition, NU was given 3,420 transfer applications, which is an increase from the previous year's total of 2,855. The University has seen a steady downward trend in the overall acceptance rate over the past few years, which has been accompanied by an increase in the number of applications submitted.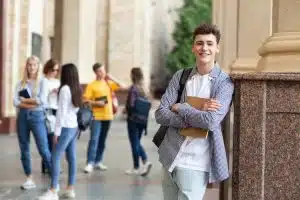 Between the years of 2010 and 2018, the percentage of applicants who were accepted fell at a steady rate, going from 23.1 percent to 8.4 percent. After seeing increases in both the 2019 and 2020 application cycles, the acceptance rate took a significant nosedive the following year, when the University received over 8,000 more applications than it did in 2020.
Northwestern Admission Requirements
What are the Northwestern admission requirements? Despite the fact that it is not a member of the Ivy League, this university possesses all of the characteristics that define Ivy League schools, including outstanding academics and a highly competitive admissions process. Since first-year students pay a lot of attention to this university, whether is Northwestern test optional or not, you will need to do everything in your power to make sure that your application to Northwestern University stands out from the crowd.
Northwestern GPA Requirements
It's likely that the average GPA at Northwestern is something you're keeping in mind as you consider your options for attending that school. However, the university does not make public the typical grade point average at Northwestern. In point of fact, there are not many undergraduate student enrollment statistics available from either of the application deadlines offered by Northwestern.
You should, however, assume that the average grade point average at Northwestern is at least 4.0 because of the school's high ranking and the average SAT score of Northwestern students.
Even though they do not make the Northwestern average grade point average public, Northwestern University claims that the majority of their undergraduate student body consists of students who graduated in the top 10 percent of their high school class. Therefore, since Northwestern does not publish its average GPA figures, you should base your calculations on your class standing and the assumption that your weighted GPA is 4.0.
Even without knowledge of the typical GPA at Northwestern, you can still put together a strong schedule of classes. When deciding which classes to take, you should prioritize two priorities: academic rigor and academic achievement. Students at Northwestern who enroll in difficult classes contribute significantly to the university's overall average grade point average. Therefore, the admissions committee looks for candidates who are taking a variety of the most challenging courses that are offered.
You will want to ensure that you are not only participating in challenging classes but also achieving success in those classes. We believe that the assumed average GPA at Northwestern is high because students typically earn high grades in the university's challenging courses.
Therefore, if you are considering enrolling as an undergraduate at Northwestern, you should be aware that the school has a high average grade point average. Then, make an effort to strike a balance between the amount of work you put in and the amount of time you spend on it.
Northwestern University SAT Requirements 2022
As part of their test-optional policy, Northwestern has made the decision to refrain from publishing the SAT scores of their class of 2025. On the other hand, the SAT scores of the students who made up the middle 50 percent of those accepted into the class of 2024 ranged from 1460 to 1540.
The following is a breakdown of the SAT scores that the class of 2024 at Northwestern University received:
| | | | |
| --- | --- | --- | --- |
| Section | Average Score (50th Percentile) | 25th Percentile | 75th Percentile |
| SAT Reading and Writing | 730 | 715 | 745 |
| SAT Math | 760 | 745 | 775 |
| Total | 1490 | 1460 | 1540 |
Only 25 percent of students at Northwestern University had SAT scores that were lower than 1460, which is a score that is considered to be below average. With a score of 1540 on the SAT, you would be considered comfortably above average among students at Northwestern University.
Northwestern University ACT Requirements 2022
As a result of the test-optional policy, Northwestern University does not require students to submit their ACT scores, and the university has chosen not to publish the official scores for the class of 2025. On the other hand, the ACT scores that fell in the middle 50 percent of the class of 2024 at Northwestern University ranged from 33 to 35.
If you were applying to Northwestern, a composite ACT score of 35 would put you in the above-average range, while a score of 33 would put you in the below-average range and require you to compensate with a strong application.
Northwestern University Application Requirements
Northwestern University has three campuses and a total of twelve schools and colleges, and it offers a wide variety of graduate and undergraduate degree programs. These programs are thoughtfully crafted for students in order to provide them with a challenging and supportive learning environment.
The requirements are typically different depending on the type of applicant, which includes first-year students, transfer students, and those applying to graduate programs. In order to qualify for admission, each of the following conditions must be satisfied:
Application Through Common Application Or Coalition Application. You have the option of using either the Common Application or the Coalition Application when applying to Northwestern University.
Personal Essay- You are required to submit two separate essays as part of your application to Northwestern. The application portal provided one of the required essays. The second essay is for the Northwestern Writing Supplement, and it will ask you why you want to attend Northwestern University. While you're writing, you have the freedom to focus on a variety of topics, but the majority of your essay ought to be devoted to discussing your passions.
Activity- It is absolutely necessary to make mention of your activities in the application portal, as was just stated above. However, the maximum number of activities you can submit in Common is 10, and the maximum number of activities you can submit in the Coalition app is 8. Therefore, please mention the activities that are most significant when it comes to the admissions process. In the "Additional Information" section, you will have the opportunity to list any additional activities that you offer.
An Official School Report As Well As A Transcript From the Secondary School. The university will require the official transcript as well as the school report to be submitted by your guidance counselor.
A Recommendation from Your Counselor. You are going to need a letter of recommendation from your guidance counselor at the high school. Your guidance counselor in high school may also serve as your college counselor, career center specialist, academic advisor, and/or guidance counselor in college.
A Recommendation from Your Instructor. You are required to submit a letter of recommendation written by at least one of your instructors. It would be best if the teacher was someone who had you in their class for one of the required subjects when you were in high school.
Scores on either the SAT or ACT. The SAT and ACT exams will not be required of applicants for the 2020-21 school year because of the widespread Covid-19 pandemic. Whether is Northwestern test optional or not, if you choose to submit the score or not is entirely up to you. The minimum required SAT and ACT scores are described in greater detail above in the blog.
An application fee or a waiver of the application fee. You are required to pay an application fee of $75 when you submit your application. Remember that this application fee is not refundable under any circumstances. There is also the option to have the application fee waived. You must fulfill one of the requirements in order to be considered for a reduction or elimination of the application fee. You are able to check the provided conditions at this location.
The Agreement on an Early Decision. The Early Decision (ED) agreement is reserved solely for the prospective student who will be submitting their application early. You are legally obligated to follow through with the agreement and enroll in the university if you are accepted there.
Transcript for the Half-Year. Additionally, when you will receive it, the college requires that you submit a Midyear transcript.
Interviews And Meetings. It is up to a select few applicants to decide whether or not to participate in the interview process.
An audition for the music. You are required to perform a music audition in addition to submitting an application to a school of music.
Northwestern Application Deadline
What is the current Northwestern application deadline for 2022? Sending in your application much earlier as part of an early decision application plan means that you are making a firm commitment to attending Northwestern if your application is accepted. If Northwestern University is at the top of your list of schools to attend and you have all of your application materials ready by November, this is a good strategy for you to follow.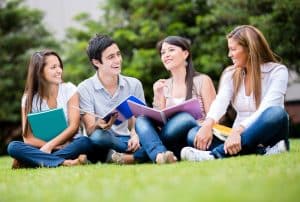 Regular decision is a good plan for students who are not completely decided about their first choice of college and would like some time to consider their options. This plan allows students to apply to colleges throughout the year.
Acceptance rates upon making an early decision are typically higher than acceptance rates upon making a regular decision.
| | | | |
| --- | --- | --- | --- |
| Application Plan | Application Deadline | Decision | Enrollment |
| Early Decision | November 1 | Mid- December | February 1 |
| Regular Decision | January 3 | Late March | May 1 |
What type of students goes to Northwestern?
Who attends Northwestern University and what are their majors? Students who overcame obstacles during their high school careers and graduated in the top ten percent of their classes are a priority for admissions officers at Northwestern University. This is due to the prestigious nature of the institution.
The academic program at Northwestern is challenging because the school genuinely cares about the well-being of its students. The administration at Northwestern has designed the application process with specific requirements in order to guarantee that prospective students are up to the task that will be presented to them.
The GPA scale that your high school may have used is irrelevant to the fact that Northwestern is regarded as an extremely competitive institution.
When it comes to determining a student's application status, the Northwestern admissions office takes all official grades, test scores, and transcripts into consideration. However, they also adhere to their "fit factor," which is another factor. This factor allows admissions officers to look beyond a candidate's scores and discover the meat and potatoes of their application.
Your work ethic, self-confidence, and perseverance can be inferred from your test scores, and Northwestern University seeks students with strong work ethics. However, they are also looking for students who place a high value on honesty, integrity, and involvement in their communities. These are the types of students who should attend Northwestern, and these are the characteristics that admissions officers will look for in your application.
Interest in and enthusiasm for scholarly pursuits. The admissions office at Northwestern thinks that work at the university level isn't satisfying if it's not done with enthusiasm. On your application, highlight the challenging classes, fun projects, novel topics, and diverse experiences that have fed your curiosity. This will demonstrate the excitement you have for academic excellence, which is an important quality to demonstrate.
Participation in local community activities. Research is one of the primary ways that Northwestern, like other great universities, works to better its community and show that it cares about its residents. Your passion for making your community a better place should be highlighted as often as possible in your application to Northwestern. Chicago has many different neighborhoods and communities that are in need of what Northwestern has to offer.
Candor regarding one's individual characteristics. An excessive number of college admissions committees do not spend enough time getting to know the little things about their applicants, and this is one aspect of the admissions process that sets Northwestern apart from other schools. The admissions office at Northwestern is a firm believer in keeping things as simple as possible.
When you're in the midst of the college application process, it can be easy to become myopic. It would appear that the only things that are on your mind while you are working on your essays are your test scores and the language used in academic settings. If you want to get into Northwestern, you should give yourself the challenge of taking a step back and letting the details that make you unique stand out in your application.
The admissions committee at Northwestern looks for individuals who are truthful, who are enthusiastic about their work, and who want to share their success with the community around them.
Continue to put in a lot of effort in your classes as you get closer to graduating from high school, and make it a point to set some goals for yourself that will assist you in getting good grades. Highlighting the ways in which you went above and beyond for certain classes and assignments demonstrates your interest in the material as well as your enthusiasm for the work.
Don't be afraid to be open about the little things that make you who you are and share your passion for the people and the community that you care about. After all, you are a human being first and foremost, and Northwestern isn't looking for students who are like cardboard cutouts; they want to read applications from real people who have real strengths, weaknesses, hopes, dreams, and disappointments as well as achievements!
In conclusion, you should make it abundantly clear in your application materials why you should be admitted to Northwestern. Give an explanation as to why the campus culture appeals to you and why the school provides precisely what you require to achieve your objectives. You will have a greater chance of being successful in presenting an impressive and intriguing application if you are able to make a greater number of connections like these.
If you need help putting the finishing touches on your early applications, or want some advice on whether or not applying Early Decision or an Early Action is a good option for you, at AdmissionSight, we have over 10 years of experience guiding students through the competitive admissions process, including our athletic recruitment program.
AdmissionSight can help you put your best foot forward when applying to college this fall. Contact us today for more information on our services.