Is Princeton Test Optional?
Is Princeton test optional for its 2022 admissions? According to the website for the University's admissions process, Princeton University has decided to continue its test-optional admission policy for another academic year.
Princeton is aware of the numerous obstacles that students, families, counselors, and school administrators have been required to surmount as a result of changes that have taken place within school communities and the unprecedented challenges that COVID-19 has posed. As a result of the disruption to coursework and the inability to access the ACT and SAT, Princeton has made a few adjustments to the application cycle for the 2022-23 school year in order to simplify the application process.
In its initial announcement of its test-optional policy for the 2021 admissions cycle, the University cited the difficulties students, particularly those from lower socioeconomic backgrounds, faced in testing during the pandemic. The announcement was made in the summer of 2020. At that time, the University was the last institution in the Ivy League to adopt a policy that allowed students to opt out of taking standardized tests.
There was a significant rise in the number of students who applied to attend colleges in the Ivy League after the implementation of the test-optional policy for the Fall 2021 admissions cycle.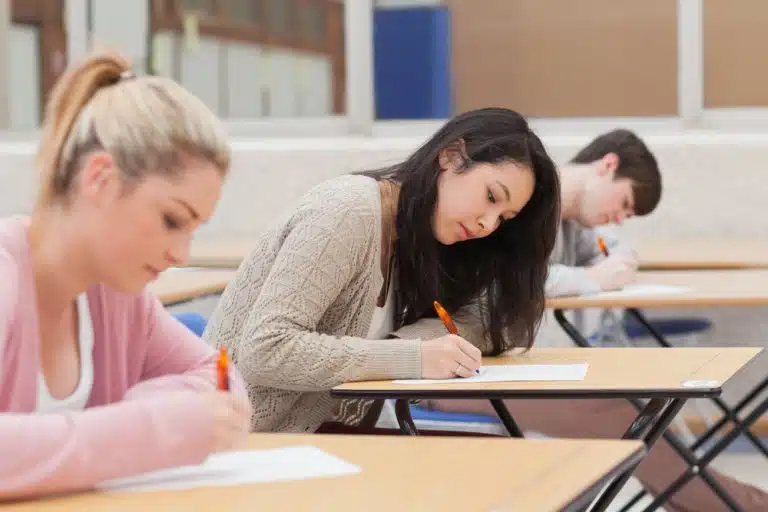 The Office of Undergraduate Admission at Princeton University is continuing its investigation into the effects that the pandemic has had on teaching and learning in secondary schools all over the world, specifically the inconsistencies that have been created in classrooms as a result of the unpredictability of in-person instruction.
So, is Princeton test optional? As a direct consequence of the effects that the pandemic, Princeton will maintain its current policy of making the SAT or ACT optional for first-year applicants who submit their materials during the 2022–2023 admissions cycle for Princeton's Class of 2027.
Students who choose to apply to Princeton without first taking the ACT or SAT will not be penalized in any way as a result of their decision. Whether "is Princeton test optional?", Princeton will still proceed with the evaluation of each application from a holistic perspective, and we will also proceed with the evaluation of the testing requirements for students who apply after the cycle of the following year.
The process of applying for transfer positions will also not require applicants to take tests during the 2022-23 cycle. However, the process will be reevaluated for those who apply after the cycle that concludes next year.
Princeton Acceptance Rate
What is the current Princeton Acceptance rate? Since we already have an idea "is Princeton test optional?", the statistics of Princeton University's admissions process make it one of the most competitive universities in the Ivy League. Princeton University is a member of the Ivy League. The acceptance rate at Princeton University has been steadily falling over the past eight years, and it will almost certainly continue to do so into the foreseeable future. This trend is consistent with what has been observed at the nation's other leading universities.
The application process for Princeton University's Class of 2022 was the most competitive it has ever been, setting a new record. The admissions office at Princeton University received 35,370 applications from prospective students, but only decided to grant admission to 1,941 of them. This gives the university an acceptance rate of 5.5 percent overall. Over the course of the previous year (2021 to 2022), the total number of applications rose by 13,9 percent, from 31,056 to 35,370.
The early admissions process resulted in the acceptance of 799 students for the Class of 2022. There were a total of 5,402 applications submitted early, which resulted in an early acceptance rate of 14.8 percent. The number of early applications rose by 503 over the course of the previous year, representing an increase of 8.0 percent from 2021 to 2022.
Princeton Requirements
What are the Princeton requirements for admission? The application requirements for Princeton are comparable to those of the other schools in the Ivy League. Whether "is Princeton test optional?", the admissions committee at Princeton University seeks candidates who will make positive contributions to the world around them by making use of the university's extensive resources, in addition to those who have exceptional academic accomplishments and grades. Even though there are a lot of different components that make up a college application, the most important things for you to concentrate on are the following:
GPA requirements
Requirements for standardized tests, such as the SAT and ACT in some cases
Application requirements
Princeton University's GPA Requirements
When it comes to shortlisting applications, many schools use a standard grade point average. However, in order to fulfill Princeton's admission requirements, you will need to achieve the highest possible score. Therefore, rather than focusing on achieving the bare minimum, make it a goal to achieve more so that your name remains on the admission list. In the event that you are curious about the minimum GPA required for admission to Princeton, although this blog is knowing "is Princeton test optional?", you may what to read the following:
The minimum grade point average required to get into Princeton is 3.9. Therefore, in order to meet the Princeton University GPA requirements, you will need to have a grade point average of 3.9. What exactly does it mean when your grade point average is 3.9?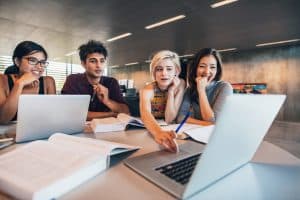 A perfect grade point average would be 3.9. To put it another way, in order to get a grade point average of 3.9, you need to be the best student in your class. In addition, all of your subjects should have earned you an "A" grade, and you should have a degree in either the IB or AP programs. If you currently have a grade point average that is lower than 3.9, it may be difficult for you to change it or improve it while you are still a high school student.
However, you can make up for this low score by working harder on future standardized tests such as the SAT or ACT. It is not necessary to take both the ACT and the SAT exams in order to evaluate your academic potential. You have the option of sitting for either one of the two.
When deciding which students to admit to the college, admissions officers look at both their grade point average and their SAT or ACT score. The college will also take into account how well you performed in activities outside of the classroom. It is possible to make up the difference with your other scores if you don't meet the minimum grade point average required by Princeton University.
Princeton University SAT Requirements
Because of the seriousness of the Covid-19 incident, Princeton decided to do away with the requirement that applicants have a certain number of SAT points in order to be considered for admission in the academic year 2022. You do not need to submit your Princeton SAT scores for the 2022 academic year in order to apply for admission because the pandemic is still a threat.
We already discussed above "Is Princeton test optional?" but, if you do decide to submit your standardized test scores, however it will surely enhance your chances for admission.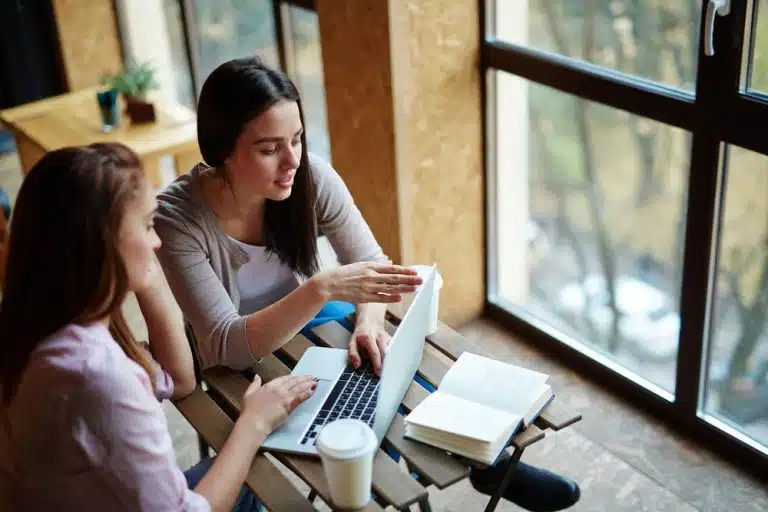 let's talk about the SAT scores you need to have in order to get into Princeton. On a scale from 200 to 1600, the minimum SAT score required for admission to Princeton is 1450.
This indicates that the application for admission will not be accepted if the score is lower than the range specified here. On the other hand, if the student's SAT score is equal to or higher than 1510, then they will be accepted into Princeton without question. To win the race, you will need to achieve this score, despite the fact that it is not easy to do so.
Princeton University ACT Requirements
We have already answered the question "Is Princeton test optional?" just like the SAT scores above, when it comes to the ACT score, you need to have at least a 32 on the exam in order to be considered for admission. The minimum score on the ACT that is required for your application to be considered is 30. However, a score of 32 or higher on the ACT is required to be considered for admission to Princeton University.
The university of Princeton is very well-liked by its student body. A great number of current students have fantasies about graduating from this institution and becoming a part of its community.
In addition, they hope to complete the requirements for their degree using the remarkable educational resources provided by the University. Therefore, there is a greater amount of competition. It is essential to keep in mind that there are some candidates who could get 32 or more. Therefore, in order to make your dream come true, you should work toward achieving a higher score.
Princeton University Application Requirements
During the process of applying to Princeton, you will be required to submit a few different documents. If you do not provide these documents, you will not be able to satisfy the requirements set forth by Princeton University. Because of this, your application will not be considered. The following items must be presented in order to be considered for admission to Princeton.
Submit:
An Application That Has Been Completed. You are required to submit your application through the Common Application, which can only be done online.
Princeton's Supplement. All applicants are required to submit the Princeton Supplement, in addition to the application that is provided by the Common Application. You will need to submit the Princeton Supplement through the Common Application website in order to be considered.
Application Fee or Waiver of Application Fees. You have two options for submitting a request to waive the associated fees: 1) On the Common Application, select the option to waive the application fee. Your school counselor needs to give online approval to your request for a fee waiver, or you can send in your fee waiver form via mail or fax. 2) On the Princeton Supplement, choose one of the following fee waiver options if you are eligible: particular to Princeton, the ACT, the College Board, or the NACAC. The Princeton-specific fee waiver is available to financially disadvantaged students of any school, not just Princeton. In addition, applicants who are currently serving in the United States military or who have served in the military in the past are eligible for a fee waiver specific to Princeton University. You do not need to get permission from your college counselor or academic adviser in order to use the fee waiver that is specific to Princeton if you use it. On the page that explains how to apply for fee waivers, you can get more information.
Graded Written Paper. A piece of writing that you have created, most preferably in the fields of English or history.
Request:
Transcript. A school counselor or other authorized school representative needs to mail an official transcript.
School Report (SR). The Common Application website is where you can find the SR form to fill out. Kindly ask your guidance counselor or another authorized school staff member to complete and turn in the SR form on your behalf.
A Recommendation from Your Counselor. Please keep in mind that the Supplementary Essay and the Counselor Recommendation are two separate items if you are submitting your Common Application online. Make sure that your school counselor or academic adviser is "invited" to complete both of these items.
Two (2) Letters of Recommendation from Teachers. Request that two of your instructors who have taught you in higher-level classes (such as AP, IB Higher/Standard Level, A-levels, etc.) in a variety of academic fields fill out and submit the teacher recommendation forms that can be found on the website for the Common Application. These forms can be found here. The topics should be drawn from fundamental academic fields, such as mathematics, linguistics, humanities, social sciences, and natural and social sciences.
Report from the Middle of the School Year. When your midyear grades become available, we kindly ask that you ask your guidance counselor or another school official to complete and submit this form on your behalf.
Report:
The application cycle for 2022–2023. In light of the limited availability of testing locations, Princeton will not be mandating the submission of standardized test results (SAT or ACT).
The SAT or the ACT. If you decide to submit test scores, applicants should take either the SAT or the ACT by the October test date in order to be considered for Single-Choice Early Action and the December test date in order to be considered for Regular Decision. Use the following codes when registering for the SAT or ACT to guarantee that your results will be transmitted to Princeton: SAT score of 2672 and ACT score of 2588
Exams for the SAT Subjects. Princeton does not require SAT Subject Tests. You have the option to send in your score for a Subject Test even if you opted not to take the test before January/June 2021, when it was discontinued by the College Board. If you did choose to take the test.
Academic scores from TOEFL, IELTS, or the PTE. If English is not your first language and you are planning to attend a school where English is not the language of instruction, then you are required to take either the Test of English as a Foreign Language (TOEFL), the International English Language Testing System Academic (IELTS Academic), or the Pearson Test of English Academic. One of these tests must be passed in order to continue with your education (PTE Academic). If English is your first language or if you attended a secondary school for a minimum of three years where English was the primary language of instruction, you are exempt from having to take the Test of English as a Foreign Language (TOEFL), the International English Language Testing System (IELTS), or the Pearson Test of Academic English (PTE Academic). Request that your grades be sent directly to Princeton by clicking here. TOEFL: 2672
Princeton Application Deadline
When is the Princeton application deadline? The student population has access to two distinct kinds of application forms. Either the Single-Choice Early Action application or the Regular Decision application process is available to you if you want to submit your application early.
Before the application deadline for Princeton rolls around, use this table to help you plan out your application.
Dates and times for submitting applications for Single-Choice Early Action
| | | |
| --- | --- | --- |
| Type of Submission | Applications Open | Deadline |
| Application Form(Common or Coalition) | Mid-August | Nov 1 |
| Princeton Supplement & other school documents | Mid-August | Nov 1 |
| Financial Aid | Mid-August | Nov 1 |
Application Dates and Deadlines for the Regular Decision Process
| | | |
| --- | --- | --- |
| Type of Submission | Applications Open | Deadline |
| Application Form(Common or Coalition) | Mid-August | Jan 1 |
| Princeton Supplement & other school documents | Mid-August | Jan 1 |
| Financial Aid | Mid-August | Feb 1 |
What type of students goes to Princeton?
What type of students goes to Princeton? Princeton, much like the other schools in the Ivy League, seeks out prospective students who are bright, self-motivated, and able to perform well under intense scrutiny.
Students who are ready to participate in community service, take advantage of research opportunities (Princeton is ranked fifth in the nation for undergraduate research and creative opportunities), and have an interest in creating alumni connections are three of the most distinctive characteristics that admissions officers at Princeton University look for in prospective students. The university's unofficial motto is "Princeton in the Nation's Service and the Service of Humanity."
In addition, similar to many of the other schools in the Ivy League, Princeton is searching for well-rounded student bodies rather than well-rounded individuals to join its student body. Students who focus their studies on a single subject are favored by Princeton. An ideal student is one who possesses both a true one-of-a-kind area of interest and an intense passion for that area.
In a similar vein, exceptional performers in the arts and sports are also sought after.
Students who are seriously interested in pursuing both division 1 sports and a top-tier education may have an advantage in the admissions process when applying to Princeton because the university takes great pride in its athletic achievements.
Although it is not widely known, Princeton University has a talent scouting program that seeks to enroll students who excel in the areas of writing, music, visual arts, as well as theater, and dance.
If you need help putting the finishing touches on your early applications, or want some advice on whether or not applying Early Decision or an Early Action is a good option for you, at AdmissionSight, we have over 10 years of experience guiding students through the competitive admissions process, including our athletic recruitment program.
AdmissionSight can help you put your best foot forward when applying to college this fall. Contact us today for more information on our services.