Johns Hopkins Campus Size: A Comprehensive Guide for Aspiring College Students
What is the Johns Hopkins campus size?
What is the size of the Johns Hopkins campus? The Johns Hopkins University consists of several campuses, each with its unique characteristics and purposes. Combined, these campuses occupy significant land, providing a diverse environment for the university community. Here, we provide a more detailed breakdown of the sizes of the main campuses:
1. Homewood Campus
The primary undergraduate campus, Homewood, spans a picturesque 140 acres in the heart of Baltimore. This campus serves as the central hub for undergraduate education, housing, dining, and recreational facilities.
2. Medical Campus
The Medical Campus, home to the Johns Hopkins Hospital, the School of Medicine, the Bloomberg School of Public Health, and the School of Nursing, is located just a few miles away from the Homewood Campus. The size of this campus is approximately 44 acres.
3. Peabody Institute
The Peabody Institute, the oldest music conservatory in the United States, is situated in the Mount Vernon neighborhood of Baltimore. The campus size is relatively smaller compared to the others, occupying about 2 acres in a vibrant urban setting.
4. Applied Physics Laboratory (APL)
The APL is located in Laurel, Maryland, on a sprawling 453-acre campus. This campus houses state-of-the-art research facilities dedicated to addressing complex real-world challenges.
5. Bayview Campus
The Bayview Campus, which includes the Johns Hopkins Bayview Medical Center and surrounding research park, encompasses about 130 acres in eastern Baltimore. This campus is home to several renowned research centers and institutes.
6. Harbor East Campus
The Harbor East Campus, where the Carey Business School is located, covers a smaller footprint within the bustling Harbor East neighborhood of Baltimore. While the exact acreage is not specified, it occupies a modern building with multiple floors, offering a dynamic learning environment for business students.
In conclusion, the Johns Hopkins University campuses collectively span over 769 acres, providing students, faculty, and staff with a vast and diverse environment for learning, research, and personal growth. Each campus has been designed to cater to specific academic disciplines, ensuring that every aspect of the university experience is tailored to the needs of its community members.
How to navigate the Johns Hopkins campus?
How to get around the Johns Hopkins University campus? Navigating the Johns Hopkins University campuses can seem daunting at first, but with a little planning and the right resources, you'll soon find your way around with ease.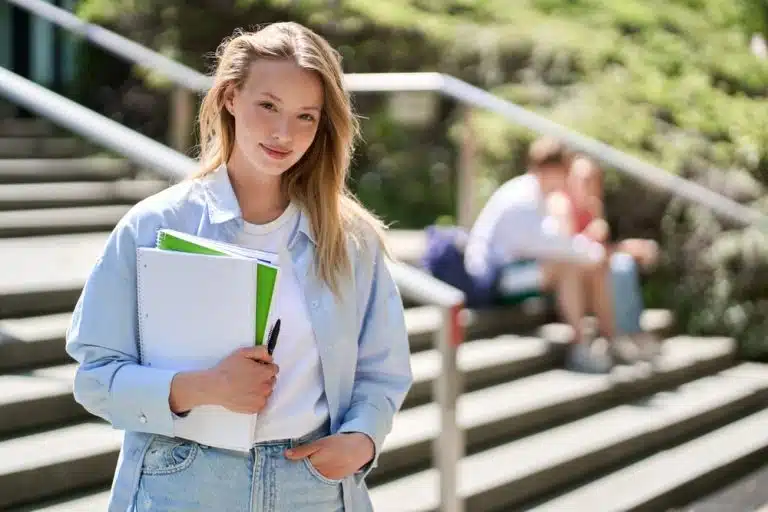 Here are some tips and resources to help you navigate the various campuses:
1. Campus Maps
Familiarize yourself with the campus layouts by studying the campus maps available on the university website. These maps provide an overview of building locations, green spaces, parking areas, and more.
2. JHU Mobile App
The university offers a mobile app that provides a wealth of information, including interactive campus maps, dining options, shuttle schedules, and more. Download the app on your smartphone to have all this information at your fingertips. The app is available for both iOS and Android devices.
3. Campus Shuttle Service
Johns Hopkins University operates a free shuttle service called the Blue Jay Shuttle, which connects various campus locations, including the Homewood Campus, the Medical Campus, and nearby residential areas.
4. Public Transportation
Baltimore's public transportation system, including buses, light rail, and the subway, can be an efficient way to travel between campuses and explore the city.
5. Biking
Many students and staff choose to bike around campus and the city. Johns Hopkins University offers several resources for cyclists, including bike racks, repair stations, and a bike share program.
6. Walking
The campuses are pedestrian-friendly, with well-marked walkways and green spaces to help you get from one location to another. Walking can be an excellent way to familiarize yourself with the campus layout while getting some exercise.
7. Campus Tours
If you're new to Johns Hopkins University, consider joining a campus tour. These guided tours, led by knowledgeable students, provide valuable insights into the history, landmarks, and facilities across the campus.
8. Ask for Help
Don't be afraid to ask for directions or assistance from fellow students, faculty, and staff. The Johns Hopkins community is generally friendly and welcoming, and people are often more than happy to help you find your way.
By using these resources and tips, you'll soon become comfortable navigating the Johns Hopkins University campuses, making the most of your time in this vibrant and diverse academic community.
What is the impact of Johns Hopkins campus size on student life?
What effect does the size of the Johns Hopkins campus have on student life? The various campuses of Johns Hopkins have a significant impact on student life.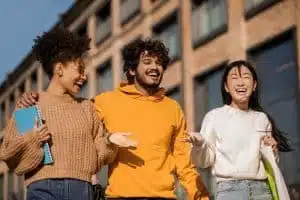 The size, location, and unique features of each campus play a crucial role in shaping the student experience. Here's how the campus size and characteristics influence student life:
1. Diversity in Learning Environments
The multiple campuses cater to a wide range of academic disciplines, offering students the opportunity to learn and engage in a diverse array of environments. From the picturesque Homewood Campus to the bustling Harbor East Campus, students can experience different settings and atmospheres tailored to their specific field of study.
2. Access to State-of-the-Art Facilities
The vast campus size allows Johns Hopkins University to provide cutting-edge facilities for students, including modern classrooms, well-equipped laboratories, and extensive libraries. These resources enable students to excel academically, conduct groundbreaking research, and foster innovation.
3. Opportunities for Interdisciplinary Collaboration
With numerous campuses focused on different disciplines, students can engage with peers and faculty from diverse academic backgrounds. This facilitates interdisciplinary collaboration and fosters an exchange of ideas, enriching the overall educational experience.
4. Green Spaces and Outdoor Activities
The sizable campus areas, particularly at the Homewood Campus and the Bayview Campus, offer students access to an abundance of green spaces and gardens. These spaces promote relaxation, provide opportunities for outdoor activities, and contribute to the overall well-being of the student community.
5. Vibrant Campus Culture
The size and layout of the campuses, along with the comprehensive facilities, help create a vibrant campus culture. Students can participate in a wide range of extracurricular activities, clubs, and events, fostering a sense of community and belonging.
6. Residential Life and Dining Options
The extensive campus size allows Johns Hopkins University to offer diverse housing and dining options for students. From traditional residence halls to suite-style living and a variety of eateries, students can find options that cater to their preferences and needs.
7. Health and Wellness Resources
The large campuses provide ample space for recreational facilities, such as the O'Connor Recreation Center at the Homewood Campus and the fitness centers at other campuses. These resources support students in maintaining a healthy and balanced lifestyle.
8. Opportunities to Explore Baltimore and Beyond
The various campuses are located in different neighborhoods across Baltimore, providing students with the opportunity to explore the city's rich history, culture, and vibrant communities. Additionally, the university's proximity to other major cities along the East Coast, such as Washington, D.C., New York, and Philadelphia, offers students a chance to broaden their experiences beyond campus boundaries.
In conclusion, the size and diversity of the Johns Hopkins University campuses have a significant impact on student life. The campuses offer a range of learning environments, state-of-the-art facilities, and resources that cater to student's academic, social, and personal needs, creating a well-rounded and fulfilling college experience.
Is Johns Hopkins' campus size right for you?
Is the size of Johns Hopkins' campus appropriate for you? Determining whether the Johns Hopkins campus size is right for you depends on your personal preferences, academic interests, and lifestyle. Here are some factors to consider when deciding if the campus size aligns with your expectations:
Learning Environment
The multiple campuses at Johns Hopkins cater to different academic disciplines, providing diverse learning environments. If you value variety in academic settings, the distinct campuses might be appealing to you.
Campus Aesthetic
The Homewood Campus, with its Georgian architecture and lush green spaces, offers a picturesque and traditional college setting. If this type of environment appeals to you, then Johns Hopkins' campus size might be a good fit.
Resources and Facilities
The extensive campus size allows for state-of-the-art facilities, such as modern classrooms, cutting-edge research labs, and well-equipped libraries. If having access to top-tier resources is essential to you, Johns Hopkins' campus size could be a positive factor.
Balance of City Life and Campus Community
Johns Hopkins campuses are located within Baltimore, allowing you to enjoy the benefits of city life while still experiencing a close-knit campus community. If you appreciate the balance between an urban setting and a traditional campus environment, Johns Hopkins' campus size could be a good fit.
Transportation and Connectivity
Navigating between the campuses and exploring Baltimore might require using the campus shuttle service, public transportation, or personal vehicles. If you are comfortable with these transportation options and value the opportunity to explore different parts of the city, the campus size might be suitable.
Ultimately, whether Johns Hopkins' campus size is right for you depends on your individual needs and preferences. It's essential to weigh these factors and consider visiting the campuses or connecting with current students to gain a better understanding of the university's environment before making a decision.
In conclusion, the diverse and expansive Johns Hopkins campus size offers students a wealth of opportunities, resources, and experiences that cater to various academic disciplines and personal preferences. As you consider embarking on your college journey, partnering AdmissionSight can provide valuable guidance and support in navigating the admissions process. With our expertise, you can make a well-informed decision about whether the unique offerings and campus size at Johns Hopkins are the perfect fit for your academic pursuits and personal growth. Together,  we can work towards achieving your dream of becoming a part of the vibrant Johns Hopkins University community. Contact us!