Johns Hopkins Ethnic Breakdown
Johns Hopkins University is a highly regarded private research university located in Baltimore, Maryland, United States. It was founded in 1876 and is named after its first benefactor, the philanthropist Johns Hopkins.
Today, the university is well known for its commitment to diversity, equity, and inclusion, and has a diverse Johns Hopkins ethnic breakdown. In addition, we will discuss a bonus topic: What is a positive impact of ethnic diversity?
What is the student ethnic breakdown at Johns Hopkins?
What is the racial and ethnic makeup of Johns Hopkins University's student body? In terms of ethnic diversity, Johns Hopkins University is home to students from a wide range of backgrounds. The data from Johns Hopkins University indicates that the majority of the student body is represented by White (38.7%) and Asian (28.9%) students, followed by international students (20.7%).
The number of students who identify as Two or More Races (6.2%) is relatively small compared to the White and Asian populations, while the Black or African American (4.9%), Hispanic or Latinx (1.7%), Native American or Alaska Native (0.2%), and Native Hawaiian or Pacific Islander (0.1%) populations are significantly smaller.
This data has several implications for the university's commitment to diversity, equity, and inclusion. Firstly, the high representation of White and Asian students indicates that there may be a need for increased outreach and recruitment efforts for underrepresented communities, such as Black or African American, Hispanic or Latinx, Native American or Alaska Native, and Native Hawaiian or Pacific Islander students.
This could involve partnering with organizations and community groups that serve these populations and offering targeted support and resources to help them succeed at the university.
Secondly, the relatively large international student population suggests that Johns Hopkins has a strong reputation globally and is attracting students from all over the world. However, it also highlights the need to support these students in navigating the cultural and linguistic differences they may encounter while studying in the United States.
Finally, the small representation of students from underrepresented communities, such as Black or African American, Hispanic or Latinx, Native American or Alaska Native, and Native Hawaiian or Pacific Islander, highlights the ongoing challenges in increasing diversity in higher education.
To address this, the university could consider implementing programs and initiatives aimed at increasing representation and supporting the success of students from underrepresented communities, such as diversity and inclusion training for faculty and staff, and creating a more inclusive campus culture.
What are the diversity and inclusion resources of Johns Hopkins?
What kinds of resources does the university have for promoting diversity and inclusion at Johns Hopkins ethnic breakdown? Today, students understand that factors such as race, ethnicity, gender, sexuality, spirituality, and identity all have several facets and can overlap with one another.
Students from all throughout the university are showing a growing interest in programming, instruction, and outreach that is designed to meet this need. As a direct result of this, the institution has revised its strategy and expanded the amount of resources devoted to this subject area.
Homewood Student Affairs began consolidating a number of departments beginning in the fall of 2016, including Multicultural Affairs, LGBTQ Life, Gender Equity, and Campus Ministries, in order to provide assistance for the many aspects of diversity, intersecting identities, and community.
On the Homewood campus, there is a new organization called the Homewood Centers for Community, Diversity, and Inclusion that provides services to both graduate students and undergraduate students.
Following an extensive search across the country, the university hired its first Associate Dean of Diversity and Inclusion during the summer of 2016. The Associate Dean is now in charge of directing this office and devising ways to build an academic and social atmosphere that is inclusive.
Multicultural Affairs
Since its inception, the Office of Multicultural Affairs (OMA) has served as a vital source of social, cultural, and academic assistance for the growing Johns Hopkins ethnic breakdown.
Homewood Student Affairs sponsored a series of focus groups in the autumn of 2015 in response to student interest in order to better understand students' needs and identify gaps in university programs and services.
HSA appointed two assistant director roles inside OMA as a result of this feedback. The assistant director of programming is now responsible for improving culturally relevant programming throughout campus as well as identifying possibilities for social and community-building projects.
The assistant director of leadership development will oversee the coordination of culturally appropriate activities for leaders in student groups and communities. HSA hopes to establish the OMA as a resource for the whole Homewood campus and to foster more collaboration among the OMA, LGBTQ Life, Gender Equity, and Campus Ministries.
Campus Ministries
Campus Ministries promotes and supports spiritual development, theological reflections, religious tolerance, and social awareness among Johns Hopkins students by sponsoring student programs, activities, and service projects such as the annual Interfaith Thanksgiving Dinner, the Interfaith Social Justice Spring Break Trip, and the Sacred Spaces Intersession Course.
Campus Ministries will continue to flourish as a pastoral presence that attempts to enrich the spiritual and ethical educational experience of the full person, mind, body, and soul, seeking out new possibilities to help students as they explore religion and spirituality.
Counseling services
A 2015 nationwide study highlighted disparities between first-year college experiences of students of color and those of their majority classmates, highlighting the critical need for mental health assistance, education, and programming that addresses the particular problems of the increasing Johns Hopkins ethnic breakdown.
Recognizing that similar tendencies occur on their own campuses, they strive to provide outreach, assistance, policies, and procedures that address the psychological well-being requirements of all students.
A Counseling Center staff member is committed to managing services for black students, such as assisting Homewood and Peabody graduate and undergraduate students transition to the university and working with student groups to support URM students throughout their academic careers.
The Counseling Center also hosts a Students of Color Support Group and conducts a drop-in discussion group for first-generation students at the Office of Multicultural Affairs.
Services for students with disabilities
They are committed to providing adequate accommodations and access to various opportunities and programs for students with disabilities. The Office of Institutional Equity's director of Americans With Disabilities Act (ADA) compliance and disability services leads the organization's complete disability program.
The director collaborates with authorized student disability coordinators in each school who are in charge of student accommodations. In addition, the director is responsible for collaborating with university administration on electronic/web accessibility as well as building and facilities accessibility.
Student Disability Services (SDS) on the Homewood campus also provides guidance and mentorship to undergraduate and graduate students with registered impairments and collaborates with the SDS Student Advisory Board, which provides support, advocacy, and education.
Support for veterans
All Johns Hopkins campuses provide different resources to active-duty military members, veterans, and service family members. In 2015, the Homewood Office of the Registrar, for example, introduced a post to assist students in obtaining veterans benefits.
The William F. Ward Jr. Fellowship at the Whiting School of Engineering gives about $44,000 each year to assist up to two full-time graduate students.
Student networks are provided by organizations such as the student-run SAIS Veterans Network and the School of Medicine's Veterans for Hopkins.
All institutions also participate in the Post 9/11 GI Bill Yellow Ribbon Program, a voluntary collaboration with the Veterans Administration (VA) meant to make graduate schools and private colleges more accessible for veterans.
The VA matches money available at each school; via this initiative, they made more than $360,000 accessible across the university in FY17.
What are the undergraduate education and training initiatives to address diversity and inclusion at JHU?
What are the university's undergraduate education and training activities aimed at addressing diversity and inclusion at Johns Hopkins ethnic breakdown?
The university recognizes that diversity in all its forms, including race, ethnicity, gender, sexual orientation, religion, and socioeconomic status, is essential to its mission and helps to create a more vibrant and dynamic learning environment for all students.
To address this, Johns Hopkins University has implemented several undergraduate education and training initiatives aimed at promoting diversity and inclusion.
These initiatives are designed to provide students with the skills, knowledge, and experiences necessary to succeed in a rapidly changing and increasingly diverse world.
New student orientation
On the Homewood campus, each and every new first-year undergraduate student is obliged to participate in a discussion on privilege, identity, and social justice that takes place during orientation.
The discussion will center on the ways in which personal identities may have an effect on behaviors and how this knowledge can be used to effect change.
Both undergraduate and graduate students at Peabody take part in a workshop that is broken up into three parts and focuses on a variety of inclusion-related topics.
Cultural competency workshop
The university now requires all new Homewood undergraduate students to attend a training on cultural competency before they can register for classes.
The program "Identity and Inclusion at Hopkins," which lasts for two hours and consists of interactive activities, is aimed to assist first-year students understand the significance of the values of diversity and inclusion that we uphold in our community.
Cultural competency training for resident advisers and first-year mentors.
Enhanced cultural competency training was provided to all Homewood resident advisers and first-year mentors beginning in the fall of 2015. This training was provided by staff members from the Office of Multicultural Affairs, Gender Equity, LGBTQ Life, and Campus Ministries.
The variety of topics included how to effectively confront bad conduct as well as how to be an effective advocate. Training on cultural competency was provided to resident advisors and student ambassadors at Peabody by staff members from the Office of Residential Life and from the Student Leadership and Involvement department.
Bonus topic: What is the positive impact of ethnic diversity?
What are some of the advantages of having a diverse population like Johns Hopkins ethnic breakdown? Ethnic diversity positively impacts individuals, communities, and society as a whole. This can be seen in several key areas, including education, the workplace, and social cohesion.
In education, a diverse student body can provide a more dynamic and enriching learning experience for all students.
Exposure to a variety of perspectives, cultures, and experiences can broaden students' understanding of the world and help to develop critical thinking and empathy. This can also lead to more innovative solutions to problems, as students are able to bring unique ideas and perspectives to the table.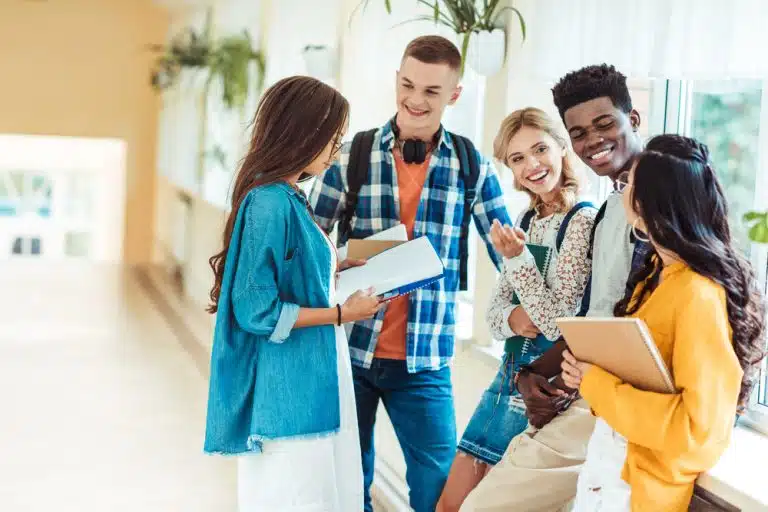 In the workplace, diversity can drive innovation, increase creativity, and lead to better problem solving. Companies with a diverse workforce tend to have better financial performance, as they are better able to serve a diverse customer base and attract top talent from various backgrounds.
A diverse workplace also allows employees to develop cross-cultural skills and expand their perspectives, making them more competitive in the global marketplace.
In addition to these benefits, ethnic diversity can also contribute to social cohesion and help to build stronger communities. Diversity can bring people together by creating a shared appreciation for different cultures and fostering a sense of mutual respect and understanding.
This can lead to more harmonious relationships between different ethnic groups and help to reduce prejudice and discrimination.
Despite these benefits, it is important to recognize that ethnic diversity can also present challenges. For example, people from different backgrounds may communicate and approach problems differently, which can lead to misunderstandings and conflicts.
To overcome these challenges, individuals and organizations need to embrace diversity and promote inclusiveness through education, training, and open-mindedness.
In conclusion, ethnic diversity has a positive impact on individuals, communities, and society as a whole. By embracing diversity and promoting inclusiveness, we can reap the benefits of a more dynamic and enriching world, while building stronger and more cohesive communities.
Experience a diverse community at Johns Hopkins
Johns Hopkins ethnic breakdown has a diverse and inclusive student body that values the contributions of all students, regardless of their background. The university is committed to promoting diversity, equity, and inclusion, and offers a wide range of resources and support programs to help students succeed.
If getting into Johns Hopkins is one of your goals, you should seek the guidance of professionals who work in the subject of college admissions, such as those who work at AdmissionSight, in order to increase your chances of being accepted there.
AdmissionSight has become the most trusted name in the field of college admissions advice as a result of its more than a decade of expertise assisting students just like you in gaining admission to the colleges of their first and second preferences.
Please get in touch with us as soon as you can so that we can schedule an initial consultation that will be provided free of charge.