Johns Hopkins Extracurriculars
Students at Johns Hopkins University have a choice of participating in a wide range of co-curricular and extracurricular activities. The included clubs and organizations that make up the Johns Hopkins extracurriculars relate to academics, the arts, culture, community service, politics, and more.
There are about 400 student organizations that were founded and are now being managed by students with assistance from the University. They cover the entire gamut, from politics and debate to music and dance, from community service and social activities to educational and cultural pursuits of interest.
The Blue Jay Investment Club, the JHU Robotics Club, the JHU Model United Nations, and the JHU Baja SAE are just a few of the well-known Johns Hopkins extracurriculars that are available to students. Students have the opportunity to take part in a variety of athletic competitions, including intramural sports, recreational sports, and club sports teams.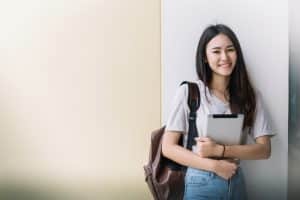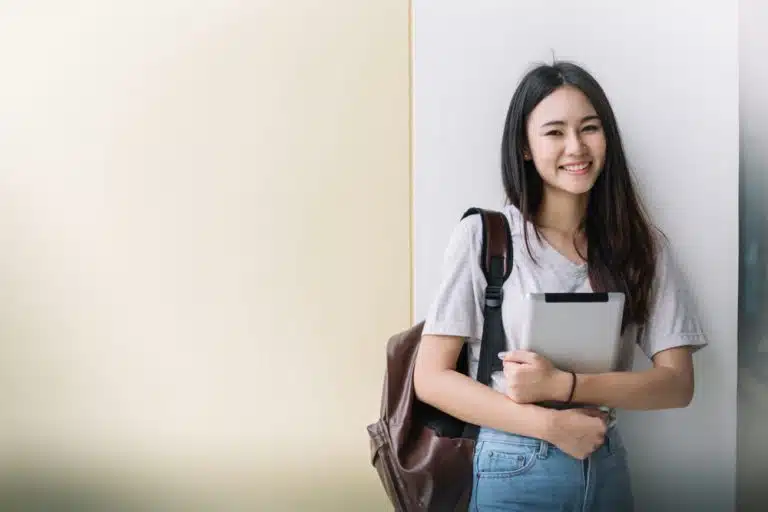 Additionally, Johns Hopkins has a robust history of undergraduate research, and the university encourages its students to collaborate with members of the faculty on various research initiatives.
What are the Best Extracurricular Activities at Johns Hopkins?
What are the best extracurricular activities at Johns Hopkins? There is more to student life at Johns Hopkins than simply obtaining a degree in a field of study.
At Johns Hopkins, you will have brand new experiences that you will remember for the rest of your life, and you will also be a part of university traditions that will last for many years to come.
Hopkins attracts students from many areas of life and with a wide variety of interests, and these students come from all over the world.
There is sure to be a club or organization for whatever it is that piques your interest, whether it be singing or kayaking, taking pictures or building robots, discussing international relations, or playing Quidditch as part of the extracurricular activities at Johns Hopkins.
The undergraduate student population at Hopkins is home to more than 400 different clubs and organizations as a direct result of the university's policy of allowing students to start their own organizations.
At Johns Hopkins University, the finest opportunities for students to engage in activities outside of the classroom are those that cater to the particular passions and aspirations of each student. The following are examples of well-respected and widely participated Johns Hopkins extracurriculars:
The Blue Jay Investment Club, sometimes known as the BJIC, is a student-run group that oversees a real investment portfolio.
The Johns Hopkins University Robotics Club, which creates robots and competes with them
The Johns Hopkins University chapter of Habitat for Humanity, which is run by students and is involved in house construction and advocacy work
The Johns Hopkins University Model United Nations is a simulation of the United Nations General Assembly that gives students the opportunity to engage in public speaking, diplomacy, and international affairs.
Johns Hopkins Campus Emergency Medical Services (EMS), a student-run ambulance service that serves the needs of the university community in terms of medical care and transportation
The JHU Creative Writing Club, which allows students to receive feedback on their writing from their peers and participate in writing workshops.
The JHU Baja SAE is a student-run team that is responsible for the design, construction, and competition of an off-road vehicle.
Students have access to a wide variety of Johns Hopkins extracurriculars, of which the aforementioned are but a few instances. It is essential to investigate a variety of opportunities and locate pursuits that are congruent with the objectives you wish to achieve.
Does Johns Hopkins Care About Extracurriculars?
Does Johns Hopkins care about extracurriculars? Johns Hopkins University does, in fact, take an interest in extracurricular pursuits. The institution recognizes the importance of students participating in extracurricular activities outside the classroom.
These activities give students chances for personal and professional growth, leadership development, and skill building. A student's whole college experience can be improved through participation in Johns Hopkins extracurriculars, which can foster a sense of community and a sense of belonging for the student.
However, it is essential to keep in mind that Johns Hopkins University is predominately a learning school and that outstanding academic performance is the factor that is given the most consideration during the admissions process.
The admissions committee makes its decisions after conducting a comprehensive analysis of the student's application, which takes into account the student's academic history, test scores, essays, and letters of recommendation.
It is important to remember that extracurricular activities are evaluated in the context of the student's overall application and that they should be viewed as an opportunity to demonstrate a student's interests and abilities rather than as a means to make up for less impressive academic performance.
In addition, Johns Hopkins University strongly recommends that students participate in extracurricular activities and make an effort to follow their interests outside of the classroom.
It is a terrific way for students to explore new interests, acquire new abilities, and create relationships with other students by participating in one of the many Johns Hopkins extracurriculars that are available to them.
Johns Hopkins offers a wide variety of these activities. A significant number of students find that participating in activities outside of the classroom enhances their Johns Hopkins experience and opens up important doors to chances for personal growth and development.
What do Johns Hopkins Students Do for Fun?
What do Johns Hopkins students do for fun? Earning a degree from Johns Hopkins University requires a great deal more work than simply going to lectures and carrying out research in laboratories and classrooms.
At Johns Hopkins, students have access to a wide variety of extracurricular activities and groups that supplement their academic pursuits and offer them opportunities to grow and develop new interests or activities that they will continue to pursue for the rest of their lives.
These academic pursuits and these opportunities complement the student's academic goals at Johns Hopkins.
Students at Johns Hopkins University have access to a wide array of recreational opportunities, both on and off campus. Some popular activities include:
Involvement in various clubs and organizations, such as those organized by students and devoted to areas of interest like music, athletics, or community service.
Participating in activities and concerts held at locations located on the university's main campus, such as those hosted by the Shriver Hall Concert Series.
Venturing out into the surrounding area, including the city of Baltimore, which is home to a variety of attractions and activities, both cultural and recreational.
Taking part in intramural activities, such as basketball or flag football, offered by the school.
Becoming a member of Greek life and taking part in the activities hosted by fraternities and sororities.
Participating in spectator sports, such as watching Johns Hopkins University's Division III athletic teams compete.
Participating in community service programs and giving something back to the neighborhood through volunteer work.
Spending time with friends, such as going to the movies, playing board games, or engaging in fun activities outside.
Participating in activities that satisfy personal passions and interests, such as painting, photography, or playing a musical instrument.
There is always something to do at Johns Hopkins University; however, the availability of enjoyable activities and events will vary depending on the time of year and the current COVID-19 pandemic condition.
How Many Extracurriculars Should You Have?
How many extracurriculars should you have? There is no predetermined minimum or maximum amount of extracurricular activities a student should participate in. Instead, it is more vital to focus on the quality and depth of involvement in a few activities instead of having a vast number of commitments that are only superficial.
It is preferable to have a small number of extracurricular activities in which one is actively interested and passionate as opposed to having a large number of activities in which one is only somewhat involved.
You will be able to demonstrate to universities and potential employers your leadership qualities, level of dedication, and skills, while also gaining significant experience and developing yourself.
In the end, the amount of extracurricular activities that you should have depends on your specific goals, interests, and time commitments.
It is crucial to create a balance that works for you and enables you to accomplish both your personal and academic goals, while also leaving time for you to take care of yourself and relax.
Want to learn more about many of the Johns Hopkins extracurriculars? You've come to the right place. At AdmissionSight, we have over 10 years of experience guiding students through the competitive admissions process.
AdmissionSight can help you put your best foot forward when applying to college this fall. Contact us today for more information on our services.