Johns Hopkins vs UIUC: Which University is Right for You?
Deciding between Johns Hopkins vs. UIUC, two of the US's most esteemed universities, can indeed be a challenging aspect of the university selection process.
The decision-making process can be overwhelming, but this article aims to assist prospective students in comparing and contrasting these two institutions, helping them find out which one is the perfect fit for them.
Johns Hopkins vs. UIUC: Academic Programs and Specializations
Both universities offer a variety of academic programs and specializations. Johns Hopkins is renowned for its programs in medicine, public health, and biomedical engineering, whereas UIUC is known for its strong emphasis on engineering, computer science, and business management.
However, both universities offer a well-rounded education that prepares students for their future careers.
Johns Hopkins' programs include Arts & Sciences, Education, Engineering, Medicine, Nursing, and Public Health. UIUC's academic offerings include the College of Agricultural, Consumer, and Environmental Sciences, College of Applied Health Sciences, College of Business, College of Education, College of Engineering, College of Fine and Applied Arts, College of Law, College of Liberal Arts and Sciences, and the College of Media.
In addition to their academic programs, both universities offer a range of specializations that allow students to tailor their education to their interests and career goals.
Johns Hopkins offers specializations in areas such as global health, neuroscience, and environmental health sciences, while UIUC offers specializations in fields such as data science, cybersecurity, and entrepreneurship.
These specializations provide students with the opportunity to gain in-depth knowledge and skills in their chosen area of study, and to stand out in the job market.
Johns Hopkins vs. UIUC: Campus Facilities and Resources
Both universities boast state-of-the-art campus facilities and resources, ensuring that students can easily access everything they need to succeed. Johns Hopkins has a plethora of resources, including 15 libraries, top-notch research facilities, and cutting-edge technology for its students.
On the other hand, UIUC's campus encompasses more than 4,500 acres, with over 83 research centers and institutes, 27 libraries and cultural centers, and incredible recreation and athletic facilities.
Additionally, both universities offer a variety of dining options for students. Johns Hopkins has over 20 dining locations on campus, including cafes, restaurants, and food trucks, serving a range of cuisines. UIUC also has a diverse selection of dining options, with over 30 locations on campus, including vegan and vegetarian options, and a farmers market.
Furthermore, both universities have extensive career services to help students prepare for their future. Johns Hopkins offers career counseling, job and internship fairs, and networking events, while UIUC has a comprehensive career center that provides career advising, resume and cover letter reviews, and mock interviews.
Both universities also have strong alumni networks that students can tap into for career advice and job opportunities.
Johns Hopkins vs. UIUC: Location and Surrounding Community
The location and surrounding community are also important factors to consider when choosing a university. Johns Hopkins is located in the heart of Baltimore, a thriving city that offers students a wide range of cultural, social, and professional opportunities.
UIUC is situated in the charming town of Urbana-Champaign, a college town with a welcoming community atmosphere and diverse population.
Baltimore is the largest city in Maryland, famous for its rich history, seafood, art, and music scene, making it an exciting location for students to live in. In contrast, Urbana-Champaign offers a quieter and more laidback college experience, complemented by its proximity to Chicago.
Additionally, both universities have strong ties to their surrounding communities. Johns Hopkins has a long history of community engagement and partnerships with local organizations, providing students with opportunities to get involved and make a positive impact.
UIUC also has a strong connection to the surrounding community, with many students participating in volunteer work and community service projects. Both universities offer students the chance to not only learn and grow academically, but also to become active and engaged members of their communities.
Johns Hopkins vs. UIUC: Campus Life and Student Culture
Both universities offer a vibrant campus life and student culture, ensuring that students have a fulfilling college experience. Johns Hopkins boasts a diverse student population from over 120 countries and a plethora of extracurricular activities, including club sports, performing arts, and community service.
UIUC also offers its students an active and engaging campus culture, with over 1,000 registered student organizations, student-led events, and cultural activities.
Additionally, both universities have a strong commitment to promoting student wellness and mental health. Johns Hopkins offers a variety of resources, including counseling services, wellness programs, and a student-run mental health advocacy group.
UIUC also prioritizes student well-being, with a comprehensive counseling center, stress management workshops, and a peer support network. With these resources, students can feel supported and empowered to prioritize their mental and physical health while pursuing their academic and personal goals.
Johns Hopkins vs. UIUC: Financial Aid and Scholarship Opportunities
Both universities offer exceptional financial aid and scholarship opportunities to their students. Johns Hopkins provides need-based financial aid, ensuring that students with financial need can access the education they deserve.
UIUC also offers a wide range of grants, scholarships, and work-study programs to help students finance their education. It is crucial for students to research and apply for all the financial aid and scholarship opportunities available to them to defray the high cost of college tuition.
Additionally, both universities have specific scholarships and financial aid programs for underrepresented and minority students. These programs aim to increase diversity and provide equal opportunities for all students to access higher education.
Students who identify as underrepresented or minority should research and apply for these programs to increase their chances of receiving financial assistance.
Furthermore, students should also consider external scholarship opportunities from private organizations and foundations. Many of these scholarships are merit-based and do not require financial need. Students can search for these opportunities online or through their high school guidance counselor.
It is important to note that external scholarships may have different application deadlines and requirements, so students should plan accordingly.
Johns Hopkins vs. UIUC: Employment Prospects and Career Services
Ultimately, the goal of college is to launch students into successful careers. Johns Hopkins and UIUC provide students with career services, including career counseling, job fairs, internships, and valuable networking opportunities.
Johns Hopkins' graduates go on to successful careers in medicine, research, academia, and public service. UIUC's alumni are at the forefront of the technology industry, with many of them working at Fortune 500 companies.
Additionally, both universities have strong alumni networks that provide ongoing support and mentorship to recent graduates.
These networks can be invaluable resources for job opportunities, career advice, and professional development. Johns Hopkins and UIUC also offer resources for students to explore different career paths and industries, such as informational interviews, job shadowing, and career workshops.
With these resources and support systems in place, students are well-equipped to achieve their career goals after graduation.
Johns Hopkins vs. UIUC: Alumni networks and opportunities
Johns Hopkins and UIUC have robust alumni networks, which can be beneficial to students and graduates. Alumni provide valuable networking opportunities, career advice, and mentorship to students and graduates.
Both universities have alumni associations and provide alumni with exclusive events and resources to help them stay connected to their alma mater.
Furthermore, alumni networks can also provide job opportunities to graduates. Many alumni are in positions of power and can help recent graduates find job openings or even offer them positions within their own companies. This can be especially helpful for students who are struggling to find employment after graduation.
In addition, alumni networks can also provide financial support to students. Many alumni donate to their alma mater's scholarship funds, which can help students who are struggling to pay for tuition.
Some alumni also offer their own scholarships or grants to students who demonstrate financial need or academic excellence. This can make a significant difference in a student's ability to attend and succeed at the university.
Johns Hopkins vs. UIUC: Research Opportunities and Funding
Research opportunities are essential for students interested in pursuing academic careers or graduate studies. Both universities offer research opportunities, and Johns Hopkins is a research university, meaning that undergraduate and graduate students are actively involved in research projects.
UIUC is also a research university, with a focus on interdisciplinary research in a variety of fields. Both universities provide their students with funding opportunities to engage in research experiences.
At Johns Hopkins, students have access to a wide range of research centers and institutes, including the Bloomberg School of Public Health, the Applied Physics Laboratory, and the Space Telescope Science Institute.
These centers offer students the chance to work on cutting-edge research projects and collaborate with leading experts in their fields.
UIUC also offers unique research opportunities, such as the National Center for Supercomputing Applications (NCSA), which provides students with access to some of the most powerful supercomputers in the world.
Additionally, the university's Research Park is home to over 120 companies and startups, providing students with opportunities to work on real-world projects and gain valuable industry experience.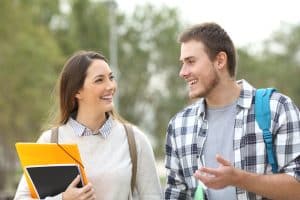 Johns Hopkins vs. UIUC: Campus Safety Measures
Campus safety is a vital aspect of college life. Both universities prioritize students' safety and security, with various campus safety measures in place. Johns Hopkins has its own Campus Safety and Security Department, which has a police force, emergency management services, and crisis management.
UIUC also has a police department, an emergency management system, and an extensive network of campus resources dedicated to student safety and well-being.
In addition to these measures, both universities also offer safety education and training programs to students, faculty, and staff. These programs include self-defense classes, emergency preparedness workshops, and online resources for reporting and preventing incidents of violence or harassment.
Both universities also have dedicated teams of counselors and advocates who provide confidential support and resources to survivors of sexual assault and other forms of violence.
Johns Hopkins vs. UIUC: Athletics Programs Comparison
Athletic programs are an essential aspect of college life, and both these universities offer excellent sports programs.
Johns Hopkins offers 24 NCAA Division III sports, including basketball, volleyball, and track and field, whereas UIUC has 21 NCAA Division I sports programs, including football, basketball, and volleyball.
However, despite the difference in the number of sports programs offered, both universities have a strong focus on student-athlete well-being. Johns Hopkins has a dedicated sports medicine team that provides comprehensive care to its athletes, including injury prevention, treatment, and rehabilitation.
UIUC also has a similar program, with a team of certified athletic trainers and sports medicine physicians who work closely with the athletes to ensure their physical and mental health.
Affordability Comparison between the Two Universities
College tuition is a significant concern for many students and their families. Johns Hopkins is a private university with tuition costs typically higher than public universities. UIUC is a public university with lower tuition fees for in-state students and higher fees for out-of-state and international students.
Both universities provide financial aid and scholarships to help students finance their education and make it more affordable.
After considering all the factors mentioned above, it's clear that both Johns Hopkins and UIUC are exceptional universities that provide students with a world-class education, top-notch facilities, and resources, and vibrant campus cultures.
Ultimately, the right university for a student depends on their academic goals, personality, financial status, and other personal factors. It's essential for prospective students to research and evaluate all universities they are considering, ensuring that they choose the one that's right for them.
It's important to note that the cost of living in the surrounding area can also impact a student's overall expenses. Baltimore, where Johns Hopkins is located, has a higher cost of living compared to Champaign-Urbana, where UIUC is located. This means that students attending Johns Hopkins may need to budget more for housing, food, and other living expenses.
Additionally, both universities offer work-study programs that allow students to earn money while studying. These programs can help students offset the cost of tuition and living expenses, while also gaining valuable work experience that can enhance their resumes and future job prospects.