Know More About the Cornell University MBA Program
Cornell University, founded in 1865, is an illustrious Ivy League institution in Ithaca, New York. The Samuel Curtis Johnson Graduate School of Management stands out among the university's prestigious departments, fostering leaders who create, transform, and sustain successful organizations in an increasingly complex and dynamic world. It is known for its immersive Cornell University MBA program.
The school offers rigorous training and individualized attention to its students, preparing them with business acumen and the holistic skillset required to thrive in modern business landscapes. The significance of Johnson lies in its innovative curriculum, world-class faculty, diverse community, and vast network of successful alumni, marking it as a beacon for aspiring business leaders and entrepreneurs.
Cornell MBA Curriculum
Core Curriculum
The Core Curriculum of the Cornell MBA program at Johnson School is designed to equip students with a solid foundation in business fundamentals. This component encompasses critical subjects like economics, statistics, accounting, marketing, and strategy, laying the groundwork for sophisticated business concepts.
The program heavily emphasizes performance learning, which integrates theory and practice by engaging students in real-world business challenges and decision-making scenarios. This experiential component fosters a deeper understanding of business dynamics and prepares students to handle complex business situations.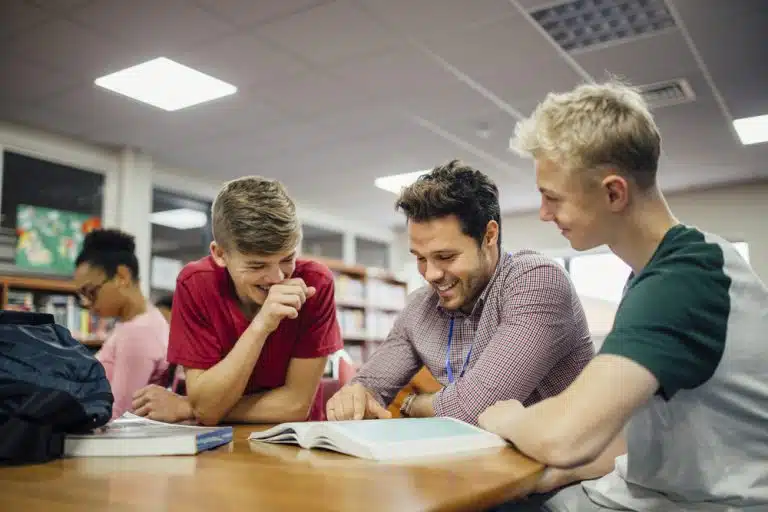 Additionally, a significant focus is placed on critical and strategic thinking, encouraging students to analyze, synthesize, and apply knowledge innovatively. This approach enables students to tackle problems from multiple perspectives, navigate uncertainties, and create effective strategies in an ever-evolving business environment.
Electives
The Cornell University MBA program offers various electives, allowing students to tailor their educational experience to match their career aspirations. These electives span various disciplines like finance, marketing, operations, technology, entrepreneurship, and sustainability.
By choosing from this diverse array of subjects, students can delve deeper into their areas of interest or explore new domains, enhancing their skills and broadening their knowledge. The flexibility to customize the Cornell University MBA program through electives caters to students' specific professional goals and fosters a multidisciplinary understanding of business, equipping them to excel in many roles and industries post-graduation.
Immersions
Immersions are a unique feature of the program, offering students the opportunity for an intensive deep dive into a specific industry or career path. These experiences involve rigorous coursework, industry-focused projects, and interaction with industry leaders, giving students an in-depth understanding and practical exposure to the real-world business environment. Immersion options vary, catering to a multitude of interests and career aspirations.
They may include Investment Research, Digital Technology, Sustainable Global Enterprise, Strategic Marketing, Corporate Finance, and more. This innovative approach enables students to apply theoretical concepts to practical situations, acquire specialized skills, and gain significant insights into their chosen fields, preparing them for successful careers post-MBA.
Cornell MBA Program Formats
Two-year MBA
The two-year MBA program at Cornell University's Johnson Graduate School of Management offers a comprehensive and immersive business education. This program begins with a rigorous core curriculum covering fundamental business principles in the first year.
Students also participate in an industry-specific immersion program, integrating academic learning with real-world experience. The second year offers greater flexibility, allowing students to customize their education through various electives tailored to their career aspirations. The program also includes internships and experiential learning opportunities for practical business exposure.
Throughout the two years, students engage in various leadership and professional development activities, fostering critical thinking, ethical decision-making, and effective communication skills. The two-year Cornell MBA Program is designed for students who seek a full-fledged, transformational MBA experience that equips them with the skills, knowledge, and network to thrive in their chosen careers.
One-year MBA
The One-year MBA program at Cornell University's Johnson Graduate School of Management is an accelerated, intensive program designed for individuals looking to advance their careers without a significant interruption in employment. Ideal for professionals who already have an advanced degree or certification, this Cornell University MBA program condenses the traditional two-year curriculum into a 12-month format.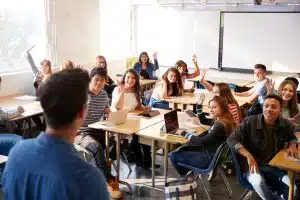 Students begin in May with a summer term covering the core business fundamentals, followed by a customized fall and spring semester where they can choose from various electives and participate in experiential learning opportunities.
Despite its accelerated pace, the program does not compromise on the quality and depth of education, ensuring students develop robust business acumen, leadership skills, and strategic thinking abilities. The one-year MBA program provides an efficient route for professionals to enhance their expertise and expand their professional network.
Executive MBA
The Executive MBA programs at Cornell University's Johnson Graduate School of Management are specifically tailored for experienced professionals aiming to advance their leadership skills while maintaining their career trajectories.
The Americas Executive MBA program is a pan-American program in collaboration with the Smith School of Business at Queen's University. It is a unique blend of residential sessions, interactive videoconferencing, and self-paced learning. The program has several residential sessions conducted in key business centers across the Americas, providing students with a global perspective on business and the opportunity to expand their professional network across continents.
On the other hand, the Metro NY Executive MBA program is designed for professionals in the New York City area. Classes are held every other weekend at the Cornell Tech campus on Roosevelt Island, with four residential sessions at the Cornell University campus in Ithaca.
This program allows students to learn without interrupting their careers, equipping them with advanced leadership and management skills and facilitating networking opportunities with a diverse cohort of experienced professionals. Both programs aim to foster strategic thinking, foster team-building skills, and equip students with the knowledge to address complex business challenges.
Cornell University MBA Dual Degree Programs
Overview of the dual-degree options
Cornell University's Johnson Graduate School of Management offers several dual-degree options that allow students to combine their MBA studies with another field of interest, thereby diversifying their skill sets and enhancing their professional prospects. The Cornell MBA dual degree programs include MBA/MEng, MBA/MILR (Master of Industrial and Labor Relations), MBA/MHA (Master of Health Administration), and MBA/MS in Information Science, among others.
Each program is structured to provide a comprehensive understanding of business principles in conjunction with specialized knowledge in the chosen field, creating a robust and interdisciplinary academic experience.
These programs offer an ideal solution for students looking to significantly impact specific industries or roles requiring a deeper understanding of multiple domains. By pursuing a dual degree, students can leverage the strengths of Cornell's broader academic community while benefiting from the world-class business education provided by the Johnson School.
Specifics about each program, such as MBA/MHA, MBA/MS, MBA/MEng, etc.
Each dual-degree program at the Johnson Graduate School of Management combines the comprehensive business education of an MBA with specialized knowledge in a particular domain. The MBA/MHA (Master of Health Administration) program, for instance, prepares students for leadership roles in the rapidly evolving healthcare industry, blending business acumen with a deep understanding of health policy, patient care, and healthcare innovation.
The MBA/MS program, on the other hand, offers various focus areas like information science, where students can explore the intersection of technology, data, and business strategy, making them uniquely suited for roles in tech-oriented or data-driven industries.
Similarly, the MBA/MEng (Master of Engineering) program equips students with a strong foundation in engineering and technology principles alongside business management, priming them for leadership roles in tech companies or engineering-oriented sectors. Each program is designed to provide a multifaceted education that enables MBA students to excel in their chosen career paths.
Cornell MBA Admissions
Application requirements
The application process for the Cornell University MBA program at the Johnson Graduate School of Management requires several components to assess a candidate's suitability for the program. Applicants are required to submit an online application form that includes personal information, academic history, and professional experience.
They must provide official transcripts from all post-secondary institutions attended, demonstrating a strong academic record. A GMAT or GRE score is also typically required, although some exceptions or waivers may apply. Applicants must submit a professional résumé outlining their work experience, skills, and achievements.
Two recommendations, preferably from current or former supervisors, are required to provide insights into the applicant's leadership potential and interpersonal skills. Candidates must also submit essays detailing their career goals, personal interests, and reasons for choosing the program.
An interview, often conducted by a current student or alumni, is also part of the application process, allowing candidates to further demonstrate their fit with the program's values and culture. It's worth noting that the specific requirements may vary slightly between the different MBA program formats offered by the Johnson School.
Application process
The application process for the program is designed to assess a candidate's potential to succeed and contribute to the community. Prospective students begin by completing an online application form, which includes certain information like personal information, academic history, and professional experience. Official transcripts and GMAT or GRE scores must be sent directly to the school.
Applicants are required to submit a current professional résumé and two letters of recommendation, ideally from current or former supervisors. The application also includes essays that help the Cornell University MBA Admissions Committee understand the candidate's career goals, personal interests, and motivation for pursuing an MBA at Cornell.
An interview, which may be conducted by a current student, an alumnus, or an admissions team member, is also an integral part of the application process. After applying, applicants may need to pay an application fee.
Throughout the process, it's important to be mindful of the application deadlines, especially as the program uses a round system with several deadlines throughout the year. Applicants are typically notified of the admissions decision within a few weeks of the application deadline.
Important dates and deadlines
The application process for the program operates on a round system with several deadlines throughout the year. Although the specific dates may vary each year, typically, there are four rounds for the Full-Time, Two-Year, and One-Year MBA programs. The first round usually takes place in October, the second in November, the third in January, and the final round in April.
For the executive MBA programs, applications are usually accepted on a rolling basis, with a final deadline in the spring or early summer. Prospective applicants must check the Johnson School's official website for the most accurate and up-to-date information regarding important dates and deadlines. Applying earlier can often provide advantages such as increased scholarship opportunities and more time for visa processing for international students.
Cornell MBA Tuition and Financial Aid
Detailed explanation of the tuition costs
The tuition for the Cornell MBA program at the Johnson Graduate School of Management varies depending on the specific program. The Two-Year Full-Time MBA program tuition was around $70,000 per year. Given its accelerated format, the One-Year MBA program had a similar cost for the entire program duration. The executive MBA programs typically had a higher overall cost, reflecting the additional resources and scheduling accommodations for working professionals.
Tuition costs typically cover instruction, some course materials, and certain student activities. It's important to note that these figures do not include additional costs such as housing, meals, books, health insurance, and personal expenses, which also need to be considered in the overall budget for the MBA program. It's recommended to check the Johnson School's official website or contact the admissions office for the most current and detailed tuition information.
Overview of the scholarships, grants, and loans available
Cornell University's Johnson Graduate School of Management is committed to helping students finance their MBA education, offering a variety of scholarships, grants, and loans. Scholarships are awarded based on merit and/or need, and all applicants to the Cornell University MBA program are automatically considered for merit-based scholarships during the admissions process; there is no separate application. These scholarships can cover a partial or full amount of the tuition costs.
In addition to scholarships, need-based grants may be available to students demonstrating financial need. As for loans, both federal and private loans are available to eligible students. U.S. citizens and permanent residents may be eligible for Federal Direct Loans and Graduate PLUS loans, while private loans could be available to domestic and international students.
Additionally, the Johnson School offers several fellowships and assistantships that provide financial support in return for research or teaching assistance. The availability and eligibility criteria for these financial aid options may vary, so students are encouraged to contact the school's financial aid office for the most accurate information.
Explanation of the process to apply for financial aid
Applying for financial aid at the Johnson Graduate School of Management at Cornell University begins with understanding the Cornell University MBA program's costs and determining the resources available to you. All applicants are automatically considered for merit-based scholarships during the admissions process, so there's no need for a separate application.
However, for need-based grants, you typically must complete and submit a financial aid application, including information about your financial situation. You may be eligible for federal loans if you are a U.S. citizen or permanent resident. You must complete the Free Application for Federal Student Aid (FAFSA) to apply for these. For private loans, you would need to apply directly to the lender.
The financial aid office at the Johnson School can guide you to suitable lenders. Pay attention to all deadlines to ensure your financial aid is processed promptly. Finally, it's recommended that you regularly check your email and the financial aid office's website for updates and additional information about applying for financial aid.
As you learn more about Cornell, you should also prepare for your college admission. If you wish for guidance in your journey, AdmissionSight will help you through the competitive admissions process. With their team of top experts, you can surely get accepted to the top universities in the world. Set up an appointment today at AdmissionSight and get the best help getting into a university.