Know More About the Duke University MBA Program
Established in 1838, Duke University is a renowned private research institution located in Durham, North Carolina. With its historic campus, top-tier academics, and a strong commitment to research and service, Duke has consistently been ranked among the top universities in the United States. One of the prominent pillars of the university is the Duke University MBA program, housed within the Fuqua School of Business.
The Duke University MBA program is globally acknowledged for its rigorous curriculum, highly accomplished faculty, and strong emphasis on real-world experiences. Recognized as one of the top-tier MBA programs worldwide, it has an outstanding reputation for molding competent, ethical, and innovative leaders ready to tackle complex business challenges.
The program is designed to create a rich, collaborative learning environment that promotes an in-depth understanding of business principles while encouraging students to apply these principles in real-world contexts. Students in the program engage in various experiential learning opportunities, including internships, consulting projects, and global study trips, equipping them with the practical skills necessary to excel in a rapidly evolving business landscape.
The Fuqua School of Business
Overview of the school
The Fuqua School of Business is an internationally recognized, esteemed component of Duke University in Durham, North Carolina. Established in 1969, the school has consistently been at the forefront of business education and research, driving innovation and nurturing global leaders. Fuqua's diverse student body, world-renowned faculty, and wide-ranging academic programs foster a unique learning environment characterized by collaboration and inclusive excellence.
With its emphasis on leadership, teamwork, and ethical decision-making, the school sets the standard for a meaningful, relevant business education that responds dynamically to the evolving global marketplace. Fuqua's state-of-the-art facilities provide students with the necessary resources to explore and push business boundaries, cultivating knowledge and practical skills in a stimulating environment.
Key faculty and areas of research expertise
The Fuqua School of Business is home to a remarkable faculty of renowned scholars, researchers, and industry leaders. These faculty members are experts in various business disciplines, including finance, marketing, operations management, decision sciences, strategy, and entrepreneurship.
They are often recognized for their groundbreaking research, which contributes significantly to the body of knowledge in their respective fields. Faculty at Fuqua are also known for their deep industry connections and hands-on business experience, which adds a layer of practical relevance to their teaching.
Prominent business publications have recognized some faculty members as top professors worldwide. Their combined expertise forms a rich tapestry of knowledge and experience, offering students a holistic and cutting-edge understanding of contemporary business theory and practice.
Notable alumni and their impact on the business world
The Fuqua School of Business has produced a long list of distinguished alumni who have significantly impacted various sectors of the business world. This includes leaders in finance, entrepreneurship, consulting, healthcare, technology, and the non-profit sectors.
Some notable alumni include Apple's CEO, Tim Cook, who graduated with his MBA in 1988, and Melinda French Gates, a philanthropist and former general manager at Microsoft, who graduated from Fuqua's executive MBA program. Other alumni have held executive positions in multinational corporations, started successful businesses, or played transformative roles in non-profit and public sectors.
Fuqua alumni's global reach and influence are a testament to the school's ability to cultivate leadership and innovative thinking, ready to create positive change in a complex business environment.
The Duke MBA Curriculum
Overview of the core curriculum
The core curriculum at the Duke University MBA program is strategically designed to provide a strong foundation in business fundamentals while allowing flexibility for individual exploration. The program starts with pre-term courses, which include team building, leadership, and ethics.
The first year primarily focuses on core courses, offering students a comprehensive understanding of key business disciplines such as economics, decision sciences, financial accounting, marketing, operations management, and strategy. This rigorous curriculum is designed to foster critical thinking, leadership, and ethical decision-making skills, preparing students for the multifaceted challenges of the global business landscape.
The core curriculum's breadth and depth ensure that students are well equipped with the necessary knowledge and skills to excel in their chosen fields, whether they aspire to rise in the corporate ranks, start their own business, or make an impact in the non-profit sector.
Description of the elective courses
Following the core curriculum in the first year, the Fuqua School of Business's MBA program offers an array of elective courses in the second year, allowing students to tailor their studies according to their career goals and areas of interest. These electives span various topics, including advanced finance, marketing strategy, corporate entrepreneurship, healthcare sector management, and social entrepreneurship.
The school also offers cross-disciplinary electives that combine business with other fields, such as technology, law, and public policy. These elective courses provide in-depth knowledge in specific areas and encourage students to think across disciplines, fostering a comprehensive and nuanced understanding of contemporary business challenges.
Moreover, students can also take advantage of Fuqua's "Fuqua Client Consulting Practicum," where they work with real-world clients to solve pressing business problems, applying theoretical knowledge to practical action.
Explanation of experiential learning opportunities
The Fuqua School of Business strongly emphasizes experiential learning as a critical component of the MBA program. This hands-on approach provides students with practical opportunities to apply classroom theory to real-world business situations. One of the flagship experiential programs is the Fuqua Client Consulting Practicum, where students work as consultants on a live project for a corporate, non-profit, or government client.
Additionally, the Program for Entrepreneurs allows students interested in launching their ventures to develop and execute a business plan under the guidance of experienced faculty and industry professionals.
There are also various experiential learning opportunities through student-led clubs and associations, case competitions, and internship programs. These activities offer students invaluable insights into business operations and decision-making processes, ultimately preparing them to thrive in a complex, fast-paced business environment upon graduation.
Details on the global academic travel experiences
The Duke University MBA program at the Fuqua School of Business prides itself on providing students with global perspectives on business through various academic travel experiences. One such opportunity is the Global Academic Travel Experience (GATE), where students travel to selected countries to immerse themselves in the local culture and business environment.
Before travel, students participate in classroom sessions to gain a thorough understanding of the chosen destination's socio-economic, political, and business context. During the trip, students visit local businesses, meet with executives and government officials, and engage in cultural activities.
Another opportunity is through the Fuqua Client Consulting Practicum, which sometimes involves international clients, providing students with the opportunity to work on projects with global implications. These experiences enable students to appreciate the nuances of conducting business in different cultural and economic contexts, preparing them to be effective leaders in a globalized business environment.
Duke MBA Specializations and Concentrations
The Duke University MBA program at the Fuqua School of Business offers a variety of specializations and concentrations, allowing students to customize their educational journey according to their individual interests and career aspirations. Duke MBA Specializations provide a deep dive into specific business areas, and students can select from numerous options including, but not limited to, Finance, Marketing, Strategy, Decision Sciences, Operations Management, Entrepreneurship & Innovation, and Health Sector Management.
Additionally, students can pursue a concentration, which is a more focused, narrower path of study within a given area. Concentrations include Corporate Finance, Impact Investing, Social Entrepreneurship, Marketing Strategy, Energy and Environment, and Digital Technology Strategy.
These specializations and concentrations help to shape a personalized MBA experience, ensuring students can acquire in-depth knowledge and practical expertise in their fields of interest.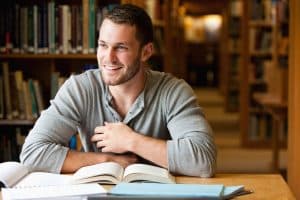 This customized learning path equips students with the necessary skills and knowledge to pursue their specific career goals post-MBA, whether they aspire to become leaders in corporate settings, entrepreneurs, innovators in tech, or change-makers in the social sector. Thus, these flexible study paths make the Duke University MBA program a versatile, tailored educational experience that prepares graduates to succeed and lead in their chosen fields.
Duke MBA Admissions and Financing
Explanation of the application process
The application process for the Duke University MBA program at the Fuqua School of Business is designed to evaluate a candidate's academic ability, professional achievements, and leadership potential. Prospective students must submit an online application that includes academic transcripts, GMAT or GRE scores (though some exceptions may apply), a professional resume, and letters of recommendation.
A unique part of the application is the set of short answer questions and two essays, which allow candidates to share more about their personal journey, career goals, and how the Duke University MBA program aligns with their aspirations. An English language proficiency test such as TOEFL, IELTS, or PTE may also be required for international students.
After the initial review of applications, selected candidates are invited for an interview, which could be conducted in person or virtually. This comprehensive process allows the Duke MBA Admissions Committee to assess each candidate holistically, ensuring the selection of a diverse and dynamic cohort that aligns with Fuqua's collaborative and inclusive culture.
Information about tuition and fees
The tuition for the Duke University MBA program at the Fuqua School of Business is competitive with other top-tier business schools. In addition to tuition, students should also consider other associated costs such as fees, books, housing, and personal expenses. The exact tuition and fees can vary each academic year and differ based on the program format (full-time, executive, weekend, etc.).
Moreover, living expenses can vary depending on personal lifestyle and whether students choose to live on-campus or off-campus. International students may also have additional expenses for visa application, travel, and health insurance.
Overview of scholarships and financial aid opportunities
The Fuqua School of Business at Duke University is committed to attracting talented individuals from all backgrounds. It offers a variety of scholarships and financial aid opportunities to assist students with their MBA investments. Scholarships are awarded based on merit and potential contribution to the Fuqua community, and all applicants are automatically considered for these awards during the application process.
The awards vary in amount, with some covering full tuition and fees. Additionally, fellowship opportunities are available, targeting specific groups or career interests, such as the Forte Fellowship for women and CASE Social Sector Scholarship for those interested in social entrepreneurship.
Fuqua provides information and resources on federal and private loans for those needing further financial assistance for U.S. citizens, permanent residents, and international students. Furthermore, the school's financial aid office is available to assist students with any questions and provide guidance on navigating the financial aid process.
Now that you know about the Duke University MBA program, the next thing you should think about is your college admissions. To ensure that you get into Duke, you can get help with AdmissionSight. With ten years of experience with college admission experts, AdmissionSight can help you get into the college of your choice. You can talk to our experts today to get an initial consultation.