Know More About the Emory University MBA Program
Emory University, situated in the heart of Atlanta, Georgia, is renowned as a leading research university. The Goizueta Business School of Emory University has established itself as a leading institution that provides a transformative, experiential education. Though the school offers an array of programs, the school is particularly acclaimed for the Emory University MBA program.
This globally recognized program offers full-time, part-time, and executive formats to cater to diverse professional and personal needs. The MBA program at Goizueta is designed to offer an immersive educational experience that blends theory with practice. The curriculum focuses on developing essential business skills, leadership abilities, and a global perspective.
As a reflection of Goizueta's commitment to academic excellence, its MBA program is highly ranked. It is recognized for its rigorous curriculum, quality of faculty, and the level of individualized attention each student receives. The program prepares students for leadership roles in the global business environment. It is known for its ability to foster strong business acumen and an ethical business perspective among its students.
Emory Program Structure for MBA
Full-Time MBA
The Full-Time MBA program at Emory University's Goizueta Business School is a two-year Emory Program, typically beginning in the fall of each year. It's structured into a core curriculum in the first year, focusing on business fundamentals, followed by a flexible second year, allowing students to customize their learning through various electives and concentrations.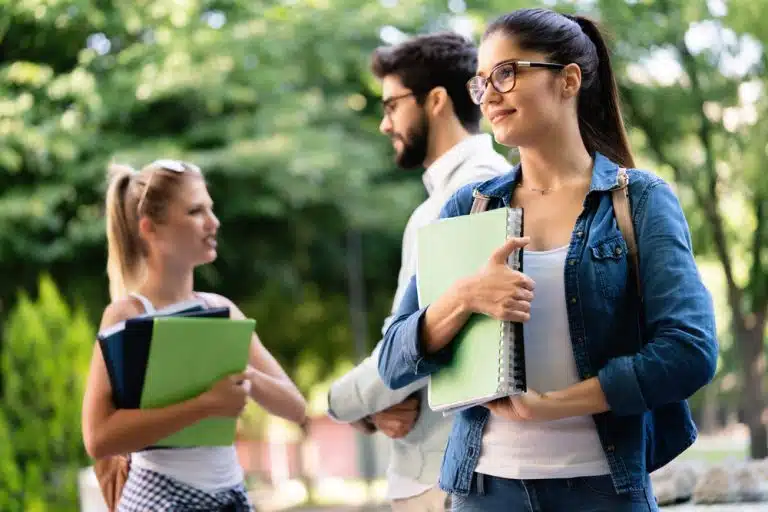 This immersive, rigorous program is designed to foster a robust understanding of business principles, leadership skills, and practical, real-world experience through internships and experiential learning opportunities. Students also have the chance to participate in international study modules, broadening their global business perspective.
Evening MBA
The Evening MBA at Emory University's Goizueta Business School is a flexible, part-time program designed specifically to accommodate the busy schedules of working professionals. With 24 to 36 months, this program offers a blend of online and in-person classes held in the evening, allowing students to maintain their career trajectories while advancing their education.
This program shares the same rigorous curriculum and world-class faculty as the full-time program but offers the added benefit of practical application in real-time. One of the unique features of working professionals is the immediate application of learned concepts, enabling students to bring immediate value to their current roles.
Furthermore, students can network with a diverse cohort of experienced professionals from various industries, enriching their learning experience and fostering valuable professional connections.
Executive MBA
The Executive MBA (EMBA) at Emory University's Goizueta Business School is designed for senior professionals and leaders aiming to advance their strategic decision-making skills and leadership acumen. This program typically spans 18 to 24 months and is structured to accommodate the demanding schedules of executives.
Classes are held on alternating weekends, with some online learning components, to offer a blend of flexibility and immersive learning experiences. Candidates for the EMBA program are typically required to have significant work experience, often in leadership roles, demonstrating their potential to contribute to the rich and diverse discussions characteristic of the program.
The EMBA curriculum emphasizes strategic leadership and global business, with the core coursework focusing on key areas such as operations, finance, marketing, and strategy. This program enhances participants' understanding of advanced business concepts but also aids in fostering a comprehensive perspective that prepares them to tackle complex business challenges at an executive level.
Modular MBA for Executives
The Modular MBA for Executives at Emory University's Goizueta Business School is a distinctive program tailored for busy executives who desire a rigorous Emory University MBA education but require a highly flexible format. The program typically spans 18 months, blending immersive, on-campus residencies that occur approximately every eight weeks with distance learning sessions in between.
These residency periods allow students to engage deeply with faculty, guest speakers, and peers, while the online learning modules provide the flexibility to learn at one's own pace. A distinctive feature of this format is that it allows for an immersive learning experience akin to a full-time program while accommodating senior executives' travel schedules and time constraints.
In essence, it provides the opportunity to network and learn with other high-caliber executives from diverse backgrounds and industries, enhancing the learning experience by bringing together a broad range of perspectives and experiences.
Dual Degree Programs
Emory University's Goizueta Business School offers a variety of dual degree programs, allowing students to pair their MBA with another professional degree. Some of these include MBA/JD (Juris Doctor), MBA/MD (Doctor of Medicine), MBA/MPH (Master of Public Health), and MBA/PhD for those interested in academia or research.
The MBA/MS in Nursing is another dual degree program catering to individuals seeking to combine leadership in business with health care. These programs typically take three to four years to complete and provide students with a comprehensive education that spans multiple disciplines. The benefits of pursuing a dual degree are manifold. They allow students to gain in-depth knowledge in two fields, often providing a competitive edge in the job market.
They also create opportunities for interdisciplinary learning and problem-solving, which can be particularly beneficial in fields that intersect with business, such as law, healthcare, and research. With a dual degree, students can pursue a more diverse range of career opportunities and are often better prepared for leadership roles that require a multifaceted understanding of business and another specialty.
Emory University Curriculum
Core courses
At Emory University's Goizueta Business School, the core curriculum for the Emory University MBAprogram is designed to provide a solid foundation in key business disciplines. Core courses typically include Financial Reporting and Analysis, Managerial Finance, Marketing Management, Process and Operations Management, Organizational Behavior, and Strategic Management.
Furthermore, business communications and leadership development courses are integral to the core curriculum. These core courses aim to equip students with a comprehensive understanding of the essential elements of business and to develop critical thinking, problem-solving, and leadership skills.
The curriculum focuses on experiential learning, and case studies and real-world projects form a significant part of the coursework. The goal is to prepare students not just with theoretical knowledge but also to apply this knowledge effectively in real-world business scenarios. This robust foundation enables students to delve deeper into their areas of interest during the program's second year, choosing electives that align with their career aspirations.
Electives
In the second year of the MBA program at Emory University's Goizueta Business School, students can tailor their learning experience through a broad range of electives. These electives span various business disciplines such as finance, marketing, strategy, operations, information systems, etc.
There are also electives focused on emerging trends in business, like data analytics, digital transformation, and sustainable business practices. This breadth and depth allow students to specialize in their areas of interest or explore new ones. The selection of electives is a process guided by academic advisors and is primarily driven by the student's career goals and interests.
Students are encouraged to consider their career path and how specific electives can augment their skills and knowledge in those areas. The process is flexible, allowing students to choose a mix of electives that best suits their learning objectives and professional aspirations. This personalized learning journey fosters a deeper understanding of chosen areas and helps students stand out in their chosen fields.
Specializations and Concentrations
At Emory University's Goizueta Business School, MBA students can choose to specialize in various fields. These specializations, also known as concentrations, include Consulting, Entrepreneurship, Finance, Marketing, Strategy, Operations Management, Health Care, Real Estate, Social Enterprise, and Information Systems & Operations Management.
The selection of a concentration allows students to delve deeper into a particular business area, gaining specialized skills and knowledge that can give them a competitive edge in the job market. The process for selecting a concentration is flexible and student-driven. It typically begins with discussions with academic advisors to align the selection with the student's career goals.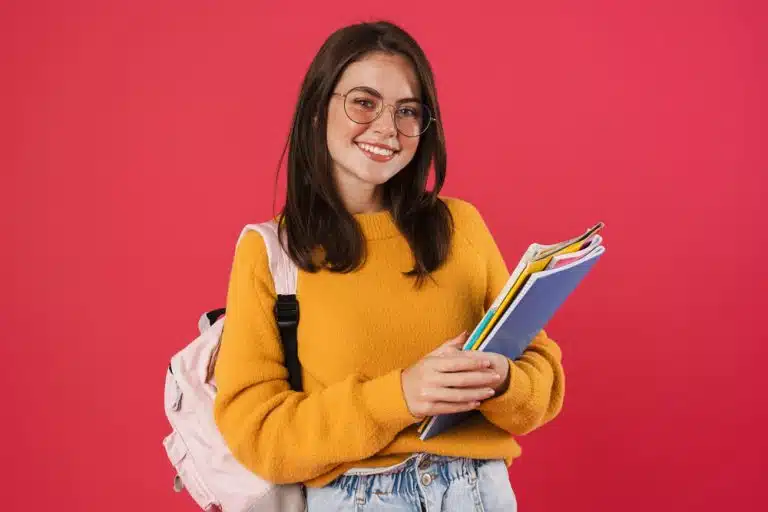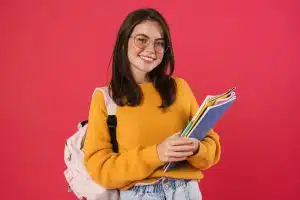 Students may also take advantage of career counseling services provided by the school to gain a better understanding of how different specializations can impact their career paths. Ultimately, the goal is to choose a concentration that aligns with a student's interests and career aspirations and complements the broader skills and knowledge gained through the Emory University MBA program.
Emory Experiential Learning Opportunities
Internships
Internships are crucial to the MBA experience at Emory University's Goizueta Business School. These real-world experiences allow students to apply the knowledge and skills acquired in the classroom and provide them with invaluable industry exposure. The importance of internships lies in their opportunity for experiential learning, networking, and a first-hand perspective of different roles and industries.
They often serve as a stepping stone for full-time job offers post-graduation. At Goizueta, students have access to a wide range of internship opportunities across various sectors, such as consulting, finance, technology, healthcare, and more, thanks to the school's extensive corporate partnerships and strong alumni network.
The school's career services center provides extensive support in the internship search process, from helping students prepare their resumes and cover letters to conduct mock interviews and networking events. Through these internships, students gain practical experience and build professional relationships that can greatly benefit their future career progression.
Study abroad programs
Goizueta Business School at Emory University offers MBA students the opportunity to participate in study abroad programs through their Global Experiential Modules. These programs are designed to provide students with first-hand exposure to global business practices and diverse cultural perspectives.
The modules typically involve traveling to a foreign country for one to two weeks, where students interact with local businesses, meet industry leaders, and learn about the country's business environment and cultural context. Destinations vary yearly, including countries in Europe, Asia, Africa, and Latin America.
The benefits of these programs are manifold. They expose students to global business operations, challenges, and strategies, broadening their business acumen and enhancing their ability to operate in a globalized business environment.
These experiences also foster cultural sensitivity and awareness, crucial skills in today's diverse and interconnected world. Moreover, the study abroad programs often lead to lasting connections with fellow students, faculty, and international business leaders, expanding students' professional networks beyond their home country.
Leadership and personal development programs
The Goizueta Business School strongly emphasizes leadership and personal development within its Emory University MBA program. The school offers various programs to enhance students' leadership skills, including the Leader's Reaction Course, Goizueta Leadership Development Program, and the Advanced Leadership Academy.
These programs challenge students to hone their leadership skills through exercises, workshops, and experiential learning opportunities. The benefits of such programs are profound as they not only equip students with essential leadership competencies but also help them to understand their unique leadership style and how to lead effectively in different scenarios.
As for success stories, many alumni attribute their career progression and success in leadership roles to the skills and experiences gained through these programs. For instance, one alumnus who became a successful entrepreneur credits the Leadership Development Program for teaching him how to motivate and inspire his team, manage conflict, and make strategic decisions. Therefore, these leadership and personal development programs play a vital role in shaping future business leaders.
Consulting projects and hands-on business experiences
Goizueta Business School offers a range of opportunities for Emory University MBA students to engage in consulting projects and gain hands-on business experience. One such opportunity is the Goizueta IMPACT program, where students work on real-world strategic business challenges provided by partner organizations. These consulting projects span different industries and typically involve market analysis, strategic planning, and operations optimization.
Additionally, experiential learning opportunities like case competitions and startup consulting allow students to apply their classroom learning in real-world contexts. These experiences are invaluable for career advancement. They provide students with practical experience in problem-solving, strategic thinking, and teamwork – skills that employers highly value.
Furthermore, they provide students with tangible work experiences that can be showcased on their resumes. These projects often lead to networking opportunities and have the potential to result in job offers. Moreover, they help students understand the nuances of different industries, which can guide them in choosing their career paths.
Emory Admissions Process
Application requirements
Application to the MBA program at Emory University's Goizueta Business School requires several components. Prospective students must complete an online application form that includes their personal information, educational history, and employment background. They must also submit official transcripts from all undergraduate and graduate institutions.
Applicants must also take the Graduate Management Admission Test (GMAT) or the Graduate Record Examinations (GRE). For non-native English speakers, a Test of English as a Foreign Language (TOEFL), International English Language Testing System (IELTS), or Pearson Test of English (PTE) may be necessary.
A comprehensive resume detailing work experience is required, emphasizing leadership roles and professional achievements. Two professional letters of recommendation and one personal essay answering specific prompts provided by the school are also part of the application package.
Furthermore, applicants may be invited to an interview, which is a key component of the evaluation process. It is also worth noting that some programs, such as the Executive MBA, require a certain number of years of work experience.
Deadlines
Admissions to the Emory University MBA programs operate on a round system with multiple deadlines throughout the year. Typically, there are four rounds for the Full-Time MBA program, with the first round deadline in October, the second round in November, the third round in January, and the final round in March.
The Evening MBA generally has three deadlines in February, May, and July. The Executive MBA and Modular MBA for Executives typically have two rounds of deadlines, in March and June. However, applicants are encouraged to apply as early as possible, given the competitive nature of the Emory admissions process and the limited number of seats.
Also, applying earlier increases the chances for scholarships. It is important to note that these deadlines can vary from year to year, so prospective students should confirm the specific dates on the official Goizueta Business School website or contact the admissions office directly.
Financial aid and scholarships
Financial aid and scholarships at Emory University's Goizueta Business School are designed to assist students in funding their MBA education. The school offers several merit-based scholarships to incoming students, which are awarded based on the overall strength of the application, including academic achievements, professional experience, leadership potential, and other unique characteristics. These scholarships can cover partial to full tuition fees.
In addition to scholarships, Goizueta Business School also provides financial aid in the form of federal and private loans to eligible domestic and international students. Additionally, some students may be eligible for graduate assistantships, which provide tuition remission and a stipend in return for part-time work within the university.
The school's financial aid office provides comprehensive support to students, assisting them in navigating the various options and helping them understand the application process for each type of financial aid. Prospective students need to review all available options and apply early for financial aid to ensure they can secure the necessary funding for their studies.
Interview process
The interview process at the Emory University MBA program is a key component of the MBA admissions process. It is designed to evaluate the applicant's interpersonal skills, leadership potential, career goals, and fit with the Goizueta community. Interviews are generally invitation-only and are offered to applicants after an initial review of their completed application. A member of the admissions committee, an alumnus, or a current student typically conducts them.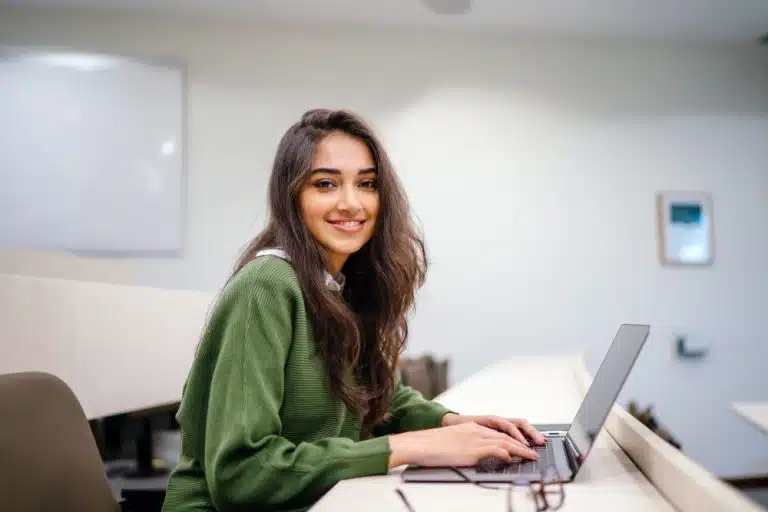 The interview format is usually behavioral, focusing on past experiences and performance to predict future behavior and success. Applicants may be asked about their work experience, achievements, challenges faced, leadership roles, and reasons for pursuing an MBA at Goizueta. The interview not only allows the admissions committee to learn more about the applicant but also allows the applicant to ask questions and learn more about the program and school.
It is recommended that applicants prepare for the interview by understanding their own career goals, researching the program thoroughly, and being ready to provide specific examples from their experiences.
Now that you have a better understanding of Emory, you should also begin preparing for your college admission. You can get help with AdmissionSight with the help of our world-class guidance. You can enter the best university that suits you best with the guidance of AdmissionSight. You can talk to our experts today to get started.