Know More About the NYU MBA Program
New York University (NYU), founded in 1831, is one of the most prominent and respected academic institutions in the United States and worldwide. A central part of this renowned university is the Stern School of Business, established in 1900. Stern's reputation has been further enhanced by its prestigious NYU MBA program, widely recognized as one of the top business programs globally.
The value and importance of an MBA degree in today's competitive business environment cannot be overstated. It equips students with broad business and leadership skills, opens up numerous career opportunities, and offers a solid foundation for entrepreneurial pursuits.
Stern's MBA program, focusing on experiential learning, offers a transformative educational experience that empowers students to become forward-thinking leaders capable of driving change in the business world. It is a personal and professional development investment that yields substantial returns over a lifetime.
The NYU MBA Program
Duration and structure of the program
The MBA program at NYU Stern spans two academic years, traditionally starting in the fall semester. The program structure is designed to offer a solid foundation in business fundamentals in the first year, followed by opportunities for specialization in the second year. The first year is dedicated primarily to the core curriculum, while the second year allows students to delve deeper into their areas of interest through a vast selection of electives.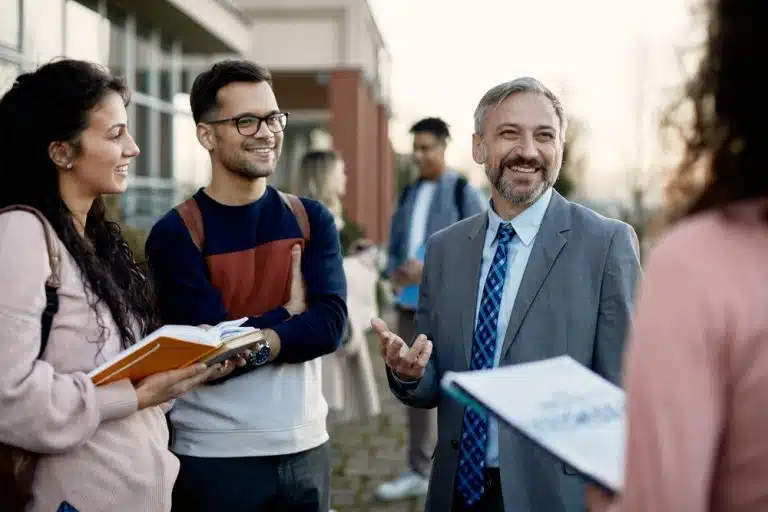 A distinguishing feature of NYU's MBA program is its flexibility, which allows students to tailor their educational journey to match their career aspirations. Students are also encouraged to participate in various experiential learning opportunities, internships, and global programs throughout the course, ensuring a comprehensive and practical business education.
Overview of the curriculum
The curriculum of the NYU Stern MBA program is carefully designed to instill a comprehensive understanding of business fundamentals while providing room for academic exploration and specialization. The core courses form the program's backbone, ensuring students gain a solid grounding in essential business disciplines such as economics, statistics, finance, marketing, strategy, leadership, and operations.
These core subjects equip students with a strong foundational skill set for advanced study and practical business scenarios. Beyond the core curriculum, Stern offers an extensive list of electives that span numerous industries and areas of interest. These range from FinTech and luxury marketing to social enterprise and sustainability.
Students can select electives based on their career aspirations, enabling them to acquire specialized knowledge and skills in their chosen fields. The combination of core courses and electives ensures a robust, flexible, and personalized academic experience, preparing students for successful careers in the ever-evolving business landscape.
Specializations offered
NYU Stern's MBA program stands out for its breadth and depth of specialization, allowing students to tailor their degrees to their specific career goals. The school offers more than 20 specializations, spanning traditional business domains like Finance, Marketing, and Strategy to more niche areas such as Luxury Marketing, Tech Product Management, and Sustainable Business.
Each specialization typically requires three to five elective courses, permitting students to gain depth in one area or explore multiple interests. For those interested in the technology industry or entrepreneurship, the NYU MBA program offers specializations in Digital Marketing, FinTech, or Entrepreneurship.
Alternatively, specializations in Global Business, Leadership and Change Management, or Social Impact and Sustainability might be more suitable for students looking to lead in global corporations or non-profit organizations. These varied specializations enable students to acquire industry-specific knowledge and skills, setting them up for success in their chosen fields post-graduation.
Hands-on learning opportunities and experiential learning
NYU Stern strongly emphasizes hands-on learning and experiential opportunities, recognizing the value of the practical application of classroom concepts in the real business world. As part of the Stern Solutions experiential learning platform, students can participate in projects like the Stern Signature Project, where they work with faculty and external organizations to solve complex business problems.
Similarly, the Stern Consulting Corps allows students to provide consulting services to local businesses, startups, and nonprofits. International opportunities are also available, such as the "Doing Business in…" program, wherein students travel to a foreign country to learn about its business practices and culture. In addition, internships are encouraged and facilitated, providing students with practical industry experience.
This balance of academic instruction and experiential learning ensures students graduate with a solid theoretical foundation and the practical skills and insights necessary to thrive in diverse business environments.
NYU Admission Requirements and Process
Academic prerequisites
Admission to NYU Stern's MBA program is highly competitive and requires a strong academic background. While there are no specific course prerequisites, the admissions committee looks for evidence of a solid foundation in quantitative skills, which are crucial for the rigorous curriculum. This could be demonstrated through undergraduate mathematics, statistics, economics, or engineering coursework.
A bachelor's degree or equivalent from an accredited college or university is required for admission. In addition, although not explicitly stated as a prerequisite, a strong performance on the GMAT or GRE is typically expected, demonstrating an applicant's readiness for the program's academic rigor.
Prospective students should also be proficient in English, as all instruction is conducted in English. Overall, the academic prerequisites ensure that all students are well-prepared to thrive in the demanding MBA curriculum.
GMAT/GRE scores
GMAT or GRE scores are a key component of the application process for the NYU MBA program. These standardized tests are designed to assess certain analytical, writing, quantitative, verbal, and reading skills, and the scores provide an important measure of an applicant's readiness for the program's academic rigor.
While Stern does not specify a minimum GMAT or GRE score requirement, it is understood that a higher score can strengthen an application. It's important to note that the admissions committee takes a holistic approach in their review, which means they consider all elements of an application, not just test scores.
However, a strong performance on the GMAT or GRE is often seen as an indicator of potential academic success in the MBA program. Applicants are advised to review the average GMAT/GRE scores of admitted students in previous years to gauge the competitive range.
Work experience
Work experience is a crucial aspect of the application to the NYU Stern MBA program. The admissions committee values professional experience as it often enhances classroom discussions, contributes to team projects, and indicates a candidate's ability to apply business concepts in real-world contexts. While Stern has no strict minimum work experience requirement, most admitted students have several years of professional experience.
The quality of work experience, including demonstrated leadership, impact, progression, and the nature of the work, is considered more important than the quantity or duration. Applicants from all industries and backgrounds are encouraged to apply, as Stern values the diverse perspectives and experiences that students bring to the program. In the application, it is important to articulate how your work experience has prepared you for an MBA and how it aligns with your post-MBA goals.
Essays and Letters of Recommendation
Essays and letters of recommendation play a pivotal role in the application process for the NYU MBA program. Essays allow applicants to showcase their personalities, career aspirations, and motivations for pursuing an MBA from Stern. Each essay prompt is designed to help the admissions committee understand an applicant's thought process, interpersonal skills, and potential to contribute to the Stern community.
Applicants are expected to answer these prompts authentically and professionally, illustrating their fit with Stern's values and culture. On the other hand, letters of recommendation provide an external perspective on the applicant's capabilities and potential.
These letters should ideally come from individuals who have supervised the applicant, such as a current or former employer, and can speak to their leadership potential, teamwork, impact, and readiness for the rigorous MBA program. Together, the essays and letters of recommendation provide valuable insight into an applicant's personal and professional qualities, complementing the more quantitative aspects of the application.
Interview process
The interview process is a crucial part of the admissions process for the NYU Stern MBA program. Upon review of applications, selected candidates are invited for an interview, typically either on campus or via a virtual platform. The interview allows applicants to showcase their interpersonal skills, and leadership potential, and fit with Stern's community and culture.
Interviews are usually conducted by admissions staff, alumni, or current students and are typically behavioral, focusing on the applicant's experiences, goals, and motivations for pursuing an MBA at Stern.
In addition to answering questions, the interview allows applicants to ask questions and learn more about the Stern experience. Following the interview, the admissions committee uses the interview insights and the rest of the application materials to make a holistic assessment of each candidate.
NYU Financial Aid and Scholarships
Tuition and living expenses
The decision to pursue an MBA at NYU Stern is a significant financial investment. Tuition for the full-time MBA program is typically updated annually. It is suggested that applicants refer to the official Stern website for the most current tuition rates. In addition to tuition, students should also budget for other expenses such as books, supplies, health insurance, and living expenses.
Living expenses can vary greatly depending on personal lifestyles and housing choices. As the program is located in New York City, one of the world's most expensive cities, housing, food, transportation, and personal expenses can be substantial.
However, the school offers numerous resources and services to assist students in managing their budgets effectively. Prospective students are encouraged to consider all these factors as they plan for the financial commitment to pursue an MBA at Stern.
Scholarships and grants
NYU Stern offers several scholarships and grants to help offset the cost of the NYU MBA program. These NYU Financial Aids are awarded based on merit, financial need, or a combination. Merit-based scholarships are offered to exceptional applicants demonstrating high academic and professional achievement.
These scholarships are often determined at admission and do not require a separate application. On the other hand, need-based scholarships and grants require applicants to demonstrate financial need, typically through a separate application process.
Additionally, Stern offers several named scholarships, some of which may require additional essays or interviews. Stern also participates in federal and state financial aid programs, which can further assist eligible students. Prospective students are encouraged to explore all available financial aid options and apply early for the best opportunity to secure funding.
Loans and other financing options
In addition to scholarships and grants, NYU Stern provides students with information on loans and other financing options to fund their MBA education. U.S. citizens and permanent residents may be eligible for federal student loans, such as the Federal Direct Unsubsidized Loan and the Federal Direct Graduate PLUS Loan, which offer flexible repayment terms and potentially lower interest rates than private loans.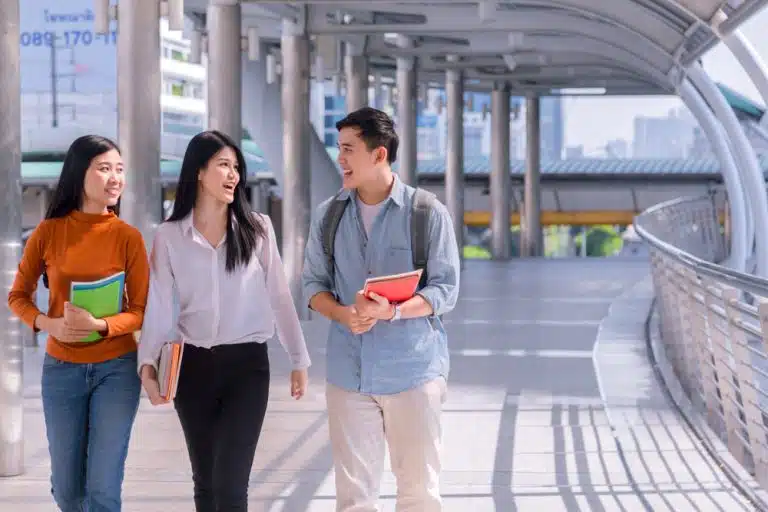 Private loans from banks or other financial institutions are also an option for international students or those who may not have access to federal loans. Some lenders may offer loans to international students without a U.S. co-signer based on their future earning potential.
Stern also offers a monthly payment plan that allows students to pay their tuition and fees in equal installments over the semester. Students are encouraged to explore all financial aid options and consider their circumstances and future financial obligations when making financing decisions.
NYU Stern Global Presence and Opportunities
Global study programs and exchanges
Global study programs and exchanges form an integral part of the MBA experience at NYU Stern, offering students unique opportunities to expand their global business acumen and cultural understanding. One of the popular global offerings is the "Doing Business in…" (DBi) program, where students spend one to two weeks in a foreign country, learning about its unique business practices, culture, and economy directly from local business leaders and faculty.
Additionally, Stern offers semester exchange programs with partner institutions worldwide, enabling students to immerse themselves in a different academic and cultural environment for longer.
These international experiences enhance students' global perspectives and broaden their professional network and opportunities. They underline Stern's commitment to preparing students for leadership in an increasingly interconnected global business landscape.
Partnerships with international institutions
NYU Stern has established numerous strategic partnerships with premier business schools and institutions across the globe. These partnerships allow Stern to offer various international programs, including semester-long exchange programs and shorter "Doing Business in…" modules. Students can study at prestigious partner schools in Europe, Asia, Australia, and South America, gaining first-hand experience in diverse business environments and cultures.
Additionally, these partnerships facilitate collaboration on joint research, thought leadership, and academic initiatives, further enriching Stern's global outlook. Such relationships not only enhance the academic offerings of the NYU MBA program but also broaden the global network accessible to Stern students, thereby expanding their global business understanding and career opportunities.
Impact on global business trends and practices
NYU Stern holds a prominent position in shaping global business trends and practices. The school is renowned for its forward-thinking and research-driven approach, which consistently pushes the boundaries of traditional business education. Stern faculty are highly respected thought leaders, regularly publishing cutting-edge research that influences business practices across industries.
Stern's research contributes significantly to global business discourse, whether it's sustainable business, digital innovation, finance, or global economics. Furthermore, Stern's location in New York City, a global finance, entrepreneurship, and culture hub, amplifies its impact on business trends.
Through its academic programs, research, and partnerships with leading companies, Stern can integrate current market insights into its curriculum, thereby equipping students to anticipate, understand, and influence emerging global business trends.
Now that you have an idea about NYU, your college admissions into that university should be next in your mind. To ensure that you get into NYU, you can get help with AdmissionSight. With ten years of experience with college admission experts, AdmissionSight can help you get into NYU. You can talk to our experts today to get an initial consultation.