Know More About the UC Berkeley MBA Program
The Haas School of Business at the University of California, Berkeley, is one of the world's leading business education and research institutions. Founded in 1898, Hass is one of the oldest business schools in the United States. Over more than a century, Haas has significantly contributed to business education by pioneering innovative programs and developing cutting-edge business thought leadership. One of the programs that the school offers is the UC Berkeley MBA Program.
Among its many accomplishments, Haas has been consistently recognized as one of the top business schools globally by various rankings, including the Financial Times, U.S. News and World Report, and The Economist. Its faculty members have won numerous awards, including two Nobel Prizes in economic sciences. Furthermore, many of its alumni have gone on to lead major corporations and make significant impacts in the business world.
Haas is deeply rooted in the principle of questioning the status quo and fostering a distinctive culture defined by four defining principles: "Question the Status Quo," "Confidence Without Attitude," "Students Always," and "Beyond Yourself." These principles guide the school's approach to teaching, research, and service, emphasizing intellectual curiosity, self-awareness, lifelong learning, and a commitment to positively impacting the world.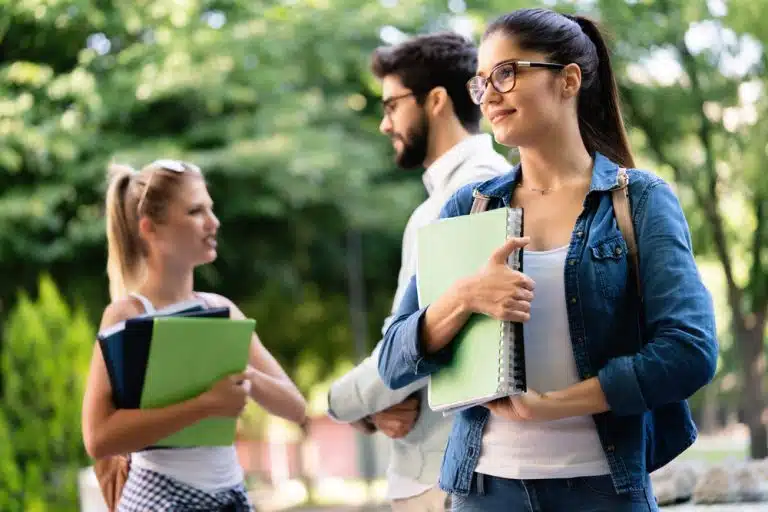 These core values form the foundation for the dynamic, innovative, and collaborative learning environment that makes Haas an exceptional place for acquiring the skills and knowledge necessary for success in today's rapidly evolving business landscape.
Structure of the UC Berkeley MBA Program
Full-time MBA Program
The Full-Time MBA Program that is offered at the Haas School of Business, UC Berkeley, is a rigorous two-year program designed to provide a comprehensive business education. This UC Berkeley MBA Program's structure is well-balanced, with the first year primarily focusing on the core curriculum. In contrast, the second year allows students to delve into their areas of interest through various electives.
The core curriculum is meticulously designed to ensure that students grasp the essential concepts and practices of business, covering areas such as leadership, finance, marketing, strategy, and ethics. This foundation is designed to equip students with a thorough understanding of how a business can operate and how various functions interact.
In the second year, MBA students can choose from various electives to tailor their education to their specific interests and career goals.
These electives cover a broad spectrum of topics, from entrepreneurship to international business, allowing students to delve deeper into specialized areas and develop expertise that suits their professional aspirations. Combining the core curriculum and electives ensures a well-rounded business education that is comprehensive and customizable.
Evening and Weekend MBA Program
The Evening and Weekend MBA Program at UC Berkeley's Haas School of Business is a three-year program designed for working professionals seeking to enhance their business acumen without interrupting their careers. Students in this program can choose between weeknight or weekend classes to suit their busy schedules.
The program structure is such that the program's first half is dedicated to the core curriculum, while the second half allows students to select from various electives. The core curriculum covers fundamental business concepts, providing a comprehensive understanding of key business areas, including leadership, finance, marketing, strategy, and ethics.
As MBA students transition into the second half of the UC Berkeley MBA program, they can customize their education to their interests and career goals by choosing from various electives. These electives cover a broad range of topics, from entrepreneurship to international business, offering students the opportunity to gain deeper knowledge in specialized areas.
This mix of core and elective courses ensures that students acquire a broad understanding of business while developing specialized expertise in areas that align with their career aspirations.
Executive MBA Program
The Executive MBA Program at UC Berkeley's Haas School of Business is a 19-month program for mid-to-senior-level professionals seeking to enhance their leadership capabilities and expand their strategic thinking. The program structure is unique, with classes primarily held during long weekends once a month and one-week immersive residencies at key intervals throughout the program, ensuring minimal disruption to students' work schedules.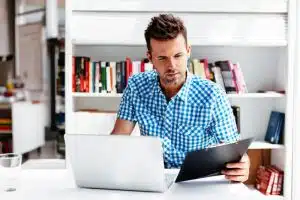 The core curriculum covers many fundamental business concepts, building a comprehensive understanding of key areas such as leadership, finance, strategy, marketing, and business ethics. It emphasizes applying these concepts to real-world scenarios, facilitating a deeper understanding of the business landscape.
As part of the program, MBA students can choose from various electives that allow them to further specialize in their areas of interest. Though limited compared to the full-time and part-time UC Berkeley MBA programs, these electives are carefully selected to enhance the depth and breadth of executive leadership understanding.
UC Berkeley Special Programs and Tracks
Dual Degree Programs
The Haas School of Business at UC Berkeley offers several dual degree programs that allow MBA students to earn two advanced degrees simultaneously, combining the strengths of the MBA program with other disciplines. These UC Berkeley Special Programs are designed for students interested in applying business principles in various specialized fields, expanding their knowledge, and increasing their career versatility.
For example, the MBA/MPH program combines business administration with public health, providing the skills and knowledge necessary for leadership roles in health management. The MBA/MEng program blends business leadership with engineering expertise, designed for those seeking to lead technology enterprises.
The JD/MBA program integrates law and business education, preparing students for careers where business and law intersect. Each dual degree program has its distinct requirements and timelines, typically allowing students to complete both degrees in less time than it would take to complete them separately.
Areas of Emphasis
The UC Berkeley Haas School of Business offers areas of emphasis similar to specializations or concentrations within the UC Berkeley MBA program, allowing students to go deeper into their areas of interest and hone specific skills. These areas cover a broad spectrum of business disciplines, providing opportunities for students to tailor their education to their career aspirations.
Examples include Data and Decisions, Marketing, Strategy/Consulting, Finance, Corporate Social Responsibility, and Global Management. Each Area of Emphasis consists of recommended courses designed to comprehensively understand that particular field.
Students can choose from various electives that align with their chosen Area of Emphasis. This approach allows students to build a strong foundation in general management while simultaneously developing specialized knowledge in their chosen area, enhancing their marketability, and preparing them for diverse career paths post-graduation.
Global Opportunities
Global opportunities at the Haas School of Business, UC Berkeley, play a critical role in providing MBA students with a global perspective on business and enabling them to understand diverse business cultures and practices. These opportunities range from semester or year-long exchange programs with partner universities worldwide, international business development programs, and global consulting projects to study tours led by faculty.
The international exchange program allows students to study at renowned business schools across the globe, providing a unique opportunity to immerse themselves in a different culture and business environment. Through the international business development program and global consulting projects, students work on real-world business challenges with international companies, gaining hands-on experience in global business operations.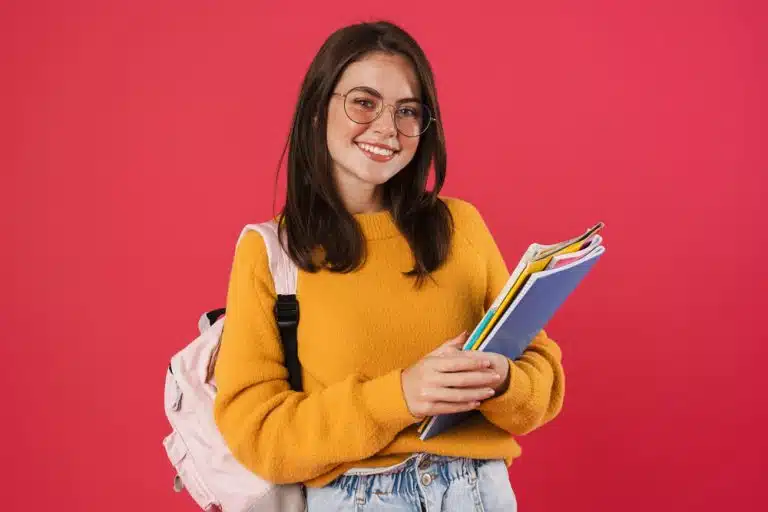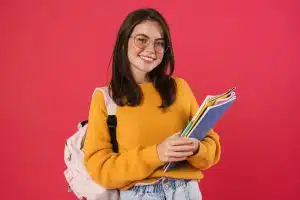 Study tours offer a short-term international experience, where students visit companies and meet business leaders in a specific region. These global experiences are designed to enhance students' cultural competency, broaden their global network, and prepare them for leadership roles in today's increasingly globalized business environment.
Entrepreneurship and Innovation Programs
At the Haas School of Business, UC Berkeley, Entrepreneurship and Innovation Programs are integral to the MBA experience. They are designed to foster an entrepreneurial mindset among MBA students and equip them with the skills needed to launch successful ventures.
These programs include courses, workshops, incubators, and competitions that provide practical, hands-on experience in developing and executing business ideas. For instance, the Berkeley Haas Entrepreneurship Program (BHEP) offers many resources, including venture launch courses, startup accelerators like SkyDeck, and the Berkeley Entrepreneurs Forum.
The school's strong connection with Silicon Valley also gives students unique opportunities to engage with a vibrant ecosystem of startups, venture capitalists, and entrepreneurs. Another key program is the Lean LaunchPad, which employs experiential learning to teach startup launch fundamentals.
The annual UC Berkeley Startup Competition (Bplan) is another highlight, where students can pitch their startup ideas to a panel of industry judges to win seed funding. Through these programs, students are equipped with entrepreneurial skills and the opportunity to turn their innovative ideas into viable businesses.
UC Berkeley Admission Process
Eligibility Requirements
The Haas School of Business, UC Berkeley, seeks diverse, innovative, and driven applicants for its UC Berkeley MBA programs. While specific eligibility requirements might vary slightly between the full-time, evening and weekend, and executive MBA programs, there are common prerequisites. Candidates must hold a bachelor's degree from an accredited institution or its recognized equivalent.
They should have a strong academic record, demonstrated by their GPA and GMAT or GRE scores, which are required for the application. Professional experience is also considered important, with the full-time MBA program typically requiring at least two years of work experience. In contrast, the executive MBA program requires more substantial managerial experience.
Additionally, international applicants may need to demonstrate proficiency in English through tests like TOEFL or IELTS. Beyond these basic qualifications, the UC Berkeley Admission Committee looks for candidates who reflect the school's principles. This includes leadership potential, strong communication skills, and a demonstrated commitment to positively impacting others.
Application process
The application process for the MBA programs at the Haas School of Business, UC Berkeley, is designed to assess a candidate's academic ability and professional experience and their alignment with the school's culture and values.
Candidates are required to forward an online application, which includes sections for personal information, academic history, employment history, and a self-reported test score from either the GMAT or GRE. A completed application also includes two professional letters of recommendation that speak to the candidate's potential and relevant skills and responses to essay questions that provide insight into the candidate's personal and professional goals and alignment with Haas's defining principles.
Additionally, a detailed resume outlining professional experiences and academic transcripts from all post-secondary institutions attended must be included. For international applicants, proof of English proficiency, such as TOEFL or IELTS scores, may also be required. After reviewing the written application, shortlisted candidates are invited to an interview, which is the final step in the application process.
Deadlines
The Haas School of Business, UC Berkeley, typically operates on a round-based admissions process for its UC Berkeley MBA programs, with multiple application deadlines throughout the year. While the specific dates can vary from year to year, there are generally three rounds of deadlines for the Full-Time MBA program: one in September or October for the first round, another in January for the second round, and a final one in April for the third round.
The evening and weekend MBA and executive MBA programs have similar round-based deadlines. It is recommended that applicants review the specific deadlines on the official Haas website or contact the admissions office to get additional details, as they may vary.
It's important to note that applications should be submitted by the specified deadline to be considered for that round. Early applications are generally encouraged, as admission can be more competitive in later rounds.
Scholarships and Financial Aid
The Haas School of Business, UC Berkeley, is committed to making its MBA programs financially accessible to all admitted students, offering a variety of scholarships and financial aid options. Scholarships are awarded based on merit and need. Merit-based scholarships consider academic achievement, professional accomplishments, and leadership potential, while need-based scholarships assess the applicant's financial needs.
These scholarships are funded by the school, alumni, and corporate partners. In addition to scholarships, Haas provides information and resources for federal and private loans for domestic and international students.
Furthermore, Graduate Student Instructor (GSI) and Graduate Student Researcher (GSR) positions may be available, offering tuition remission and a stipend. Haas also has a Financial Aid Office that provides personalized advice and assistance to students throughout the financial aid application process, helping them navigate their options to fund their MBA.
Now that you have a better understanding of UC Berkeley, you should also begin preparing for college admission. You can get help with AdmissionSight with the help of our world-class guidance. You can enter the best university that suits you best with the guidance of AdmissionSight. You can talk to our experts today to get started.