Know More About the UChicago MBA Program
The University of Chicago, founded in 1890, offers various programs across various disciplines. One of the many remarkable programs at the pinnacle of academic and professional excellence is the UChicago MBA Program, which the UChicago Booth School of Business offers.
It stands as a global leader in business education, noted for providing a deep understanding of business and cultivating perpetual curiosity while offering an analytical, flexible curriculum. The MBA program at UChicago Booth is highly regarded and has earned a reputation for attracting leading scholars who challenge conventional wisdom, transform their fields of study, and innovate.
The Booth MBA program has pioneered groundbreaking theories like the Efficient Market Hypothesis and Human Capital Theory. Graduates of the MBA program are often sought after by employers in diverse industries for their analytical prowess and innovative thinking, making this program not just a cornerstone of the University of Chicago but a crucial driving force in the world of business education.
University of Chicago MBA Program Structure
Duration and start dates
The MBA program at the University of Chicago Booth School of Business offers flexibility in duration and start dates. The Full-Time MBA program traditionally begins in the Autumn quarter and spans 21 months, complete with a summer internship opportunity. The Evening MBA program provides a part-time schedule for working professionals and typically takes 2.5 to 3 years to complete, with classes starting throughout the year.
Similarly, the Weekend MBA program, designed for students who cannot attend weekday classes, offers the same flexibility and spans over 2.5 to 3 years. Finally, the Executive MBA program is an accelerated, 21-month program that commences in June. The various durations and start dates across these programs allow students to choose a schedule that aligns with their personal and professional commitments.
Full-Time, Evening, Weekend, and Executive MBA programs
The University of Chicago Booth School of Business offers various MBA programs catering to student needs. The Full-Time MBA program is a 21-month course that provides an immersive, rigorous experience. It attracts diverse, motivated individuals worldwide and allows students to engage in the complete campus experience, including student clubs, speaker series, and networking events.
The Evening MBA and Weekend MBA programs are part-time alternatives designed for working professionals who want to further advance their careers without leaving their jobs. Both programs offer the same degree, faculty, and flexible curriculum as the Full-Time program but with a schedule accommodating working hours. The Evening MBA holds classes during the week after working hours, while the Weekend MBA holds classes on Saturdays.
The Executive MBA is specifically tailored for experienced professionals and executives who seek to broaden their global perspective and lead their organizations more effectively. This is a 21-month program with classes held every two to three weeks on Fridays and Saturdays, allowing for substantial learning with minimal disruption to professional commitments.
Curriculum structure – core courses, electives, leadership courses, etc.
The University of Chicago Booth School of Business curriculum is renowned for its interdisciplinary approach, analytical rigor, and flexibility. The UChicago MBA program is structured to consist of both core and elective courses. The core curriculum provides a foundational understanding of business fundamentals such as accounting, economics, statistics, and behavioral science.
These courses lay the groundwork for complex problem-solving in any business context. Students then can tailor their MBA experience with diverse elective courses catering to specific interests and career aspirations. Electives cover various topics, from strategy and marketing to entrepreneurship and social impact.
In addition, Booth emphasizes developing leadership skills through experiential learning and leadership-oriented courses. Programs such as the Leadership Effectiveness and Development (LEAD) program offer students the chance to refine their interpersonal skills and understand their leadership styles better. These diverse learning opportunities enable Booth MBA students to graduate with a comprehensive understanding of business and leadership.
The Flexible Curriculum approach
The University of Chicago Booth School of Business is highly regarded for its innovative and flexible curriculum approach in its MBA program. Unlike traditional MBA programs, Booth's approach allows students choose their education to fit their interests and career goals.
While students must complete a certain number of core MBA courses that has a strong foundation in business fundamentals, they can choose which core areas to focus on, such as economics, statistics, or behavioral science. The rest of the curriculum can be personalized through various elective courses.
This flexible approach to the curriculum empowers students to take charge of their education, focusing on areas they are passionate about or in which they want to gain specific expertise. Whether students want to delve deeper into finance, explore entrepreneurship, or gain a broader understanding of global business, Booth's flexible curriculum gives them the power and flexibility to chart their course.
Uchicago MBA Specializations
List and a brief description of each specialization available
At the University of Chicago Booth School of Business, the MBA program offers a variety of specializations that allow students to focus on a particular area of business. Below are examples of these Uchicago MBA Specializations:
Accounting: This specialization equips students with a comprehensive understanding of financial reporting, managerial accounting, and taxation.
Economics: This area explores how markets function, resources are allocated, and how public policies influence business decisions.
Entrepreneurship: Focusing on the creation, growth, and potential exit of a new venture, students learn to innovate, raise funds, and manage a startup.
Finance: This covers various topics, including corporate finance, investments, banking, and financial markets.
Strategic Management: This specialization explores how businesses create and maintain a competitive advantage, covering topics like mergers and acquisitions and corporate and competitive strategies.
Marketing: This area teaches students to understand customer needs, influence behavior, and manage relationships with customers and partners.
Operations Management: This specialization focuses on effectively producing and delivering products and services.
Analytic Finance: A deeper dive into quantitative aspects of finance, including mathematical models and statistical methods.
Behavioral Science: This area explores how people make decisions and the role of rationality in these decisions.
International Business: This specialization deals with the challenges and opportunities of operating in international markets.
Each specialization is designed to provide in-depth knowledge and skills pertinent to that particular field, preparing students for various roles in the business world.
Notable faculty in each specialization
The University of Chicago Booth School of Business boasts an impressive lineup of renowned faculty in their respective fields. For instance, in the Accounting specialization, professors such as Ray Ball, known for his work on market efficiency, provide students with expert insight into the field. In Economics, Nobel laureate Eugene F. Fama, often called the "father of modern finance," teaches many courses.
The Entrepreneurship specialization features prominent figures like Steve Kaplan, renowned for his research on private equity and venture capital. In finance, the Booth School benefits from the expertise of Raghuram Rajan, former chief economist of the International Monetary Fund (IMF). Strategic Management is led by faculty like Kevin Murphy, the first business school professor to win the John Bates Clark Medal.
In Marketing, Professor Pradeep K. Chintagunta applies his knowledge of empirical quantitative marketing and econometrics to his teaching. Operations Management includes Jan A. Van Mieghem, an operations management expert focusing on strategy. The Analytic Finance specialization is strengthened by the teachings of Lars Peter Hansen, a Nobel laureate recognized for his work on the implications of uncertainty for market prices.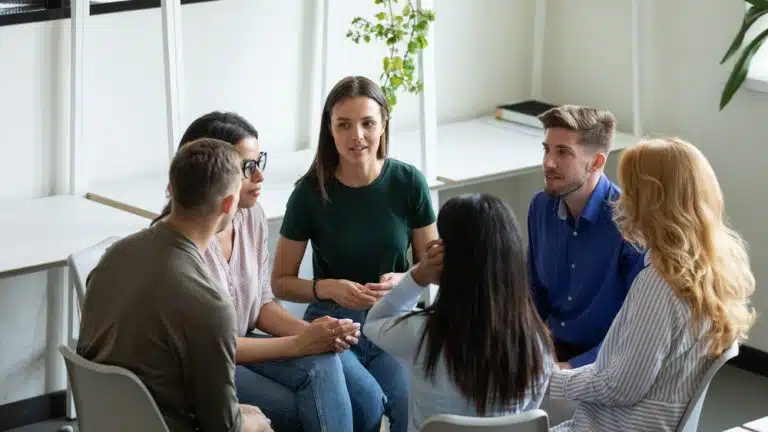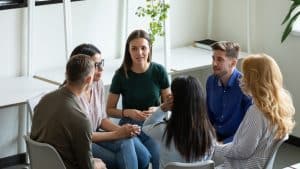 Behavioral Science includes Richard H. Thaler, another Nobel laureate known for his work on behavioral economics. And in the International Business specialization, Marvin Zonis, an expert on global political economy and the integration of digital technologies, is a notable member. These notable faculty members contribute to the rigorous and comprehensive learning environment of the MBA program at Booth.
Collaboration with other departments for a comprehensive education
Collaboration is a key facet of the educational approach at the University of Chicago Booth School of Business. The UChicago MBA program encourages students to take advantage of the resources and expertise across the entire University of Chicago community, which is home to a wide range of globally recognized departments and professional schools.
Whether a student is interested in integrating Law with Business Strategy, exploring the intersection of Social Sciences with Marketing, or harnessing the power of Big Data through collaboration with the Department of Computer Science, the options are expansive and exciting. This interdisciplinary perspective enables students to broaden their horizons, develop innovative ideas, and acquire a more holistic understanding of business.
Furthermore, such collaboration fosters a rich intellectual culture where ideas can be exchanged freely across disciplines, sparking creativity, enhancing critical thinking, and preparing students to address complex business challenges in an ever-changing global landscape.
UChicago MBA Global Opportunities
International campuses
The University of Chicago Booth School of Business extends its global footprint with Chicago, London, and Hong Kong campuses. Each campus reflects Booth's commitment to a global perspective and diverse community. The Hong Kong campus is the hub for executive education in Asia, providing a platform for influential leaders to network and exchange ideas.
In one of the world's leading financial centers, the London campus brings together professionals from Europe, the Middle East, and Africa. Here, students can immerse themselves in a different business culture, expand their international network, and gain firsthand experience of global business trends.
Regardless of location, all campuses offer the same rigorous, discipline-based approach to business education for which Booth is renowned. This global presence enhances the Booth MBA experience and reflects the school's commitment to developing global leaders equipped to drive change across borders.
Study abroad programs
The University of Chicago Booth School of Business is committed to providing students with a truly global business perspective, and one of the ways it achieves this is through its various study abroad programs. These programs allow MBA students to immerse themselves in different cultures, understand international business practices, and expand UChicago's MBA global networks.
Booth partners with more than 30 business schools across the globe, offering students the chance to study abroad for a quarter in regions like Europe, Asia, Latin America, and Africa. The International Business Exchange Program (IBEP) is one such opportunity, enabling students to take courses at partner institutions worldwide.
There are also short-term programs such as the "Doing Business In" (DBI) series, which are week-long, immersive courses designed to provide students with an intensive overview of business practices in a particular country. These UChicago MBA programs enrich the Booth experience, reinforcing the school's commitment to cultivating global leaders capable of navigating the complexities of the international business landscape.
Global networking and alumni connections
The University of Chicago Booth School of Business offers a robust global network that spans over 120 countries, with over 54,000 accomplished alumni. This vast network provides students with the unique opportunity to connect with, learn from, and build relationships with experienced professionals worldwide.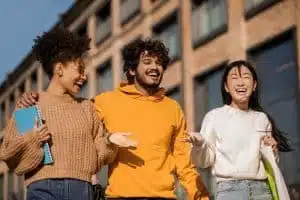 Students can participate in various networking events through regional groups, industry-specific groups, and shared interest groups, from seminars to social gatherings. In addition, Booth's alumni demonstrate a strong commitment to the school and are often eager to mentor current students, providing career advice, industry insights, and potential job opportunities.
This global network is a valuable resource during the MBA program and provides support and opportunities long after graduation. As members of the Booth community, students gain more than just an education – they become part of a lifelong network of influential leaders, innovators, and thinkers.
UChicago Admissions
Requirements for application
The University of Chicago Booth School of Business seeks applicants with high academic readiness, leadership potential, and strong professional development for its MBA program. To apply, candidates need to forward an online application that includes the following elements:
An updated resume showcasing their professional experience
Two letters of recommendation, preferably from individuals who have supervised the candidate in a professional setting
Responses to essay questions reflecting their individuality and professional goals
Official transcripts from all post-secondary educational institutions that the student attended
Candidates also need to take either the GMAT or GRE, although waivers may be available for certain candidates in the Full-Time MBA program based on academic and professional background. English language proficiency is another requirement for non-native speakers, demonstrated through the TOEFL, IELTS, or PTE.
Lastly, an interview conducted by a Booth student, alum, or staff member, is a key part of the process, and it's by invitation only after an initial review of the application. These requirements are designed to assess a candidate's fit with Booth's distinct culture and rigorous academic environment.
Admission process timeline
The University of Chicago Booth School of Business offers three admissions rounds for its Full-Time MBA program. Typically, the application for the first round is due in September, with interview invitations sent out in October and final decisions announced in December.
For the second round, applications are usually due in January, with interviews in February and March and final decisions announced in late March or early April. The third round has an application deadline in April, interviews in April and May, and final decisions are usually announced in mid-May. Applicants are encouraged to apply as soon as possible, as the third round may limit the number of available spaces in the class.
The timelines for the Evening MBA, Weekend MBA, and Executive MBA programs may vary slightly, so applicants should refer to the UChicago Admissions page on the Booth website for accurate dates. Throughout the process, applicants are kept informed and can check their status online anytime.
Scholarships and financial aid options
The University of Chicago Booth School of Business understands that financing an MBA is a significant commitment and offers a variety of scholarships and financial aid options to support its students. Merit-based scholarships are awarded at the time of admission based on the overall strength of the application, including academic abilities, leadership potential, and personal characteristics.
These scholarships that a student can apply to do not require a separate application. Booth also offers several fellowships for students with specific career goals or backgrounds, such as the Civic Scholars Program for professionals in the nonprofit and government sectors and the ROMBA Fellowship for individuals promoting equality for the LGBTQ+ community in the business world.
In addition to scholarships, students may also consider federal and private loans to help them finance their education. For international students, Booth has partnerships with loan providers who offer loans without requiring a U.S. co-signer. The Financial Aid Office at Booth is dedicated to assisting students in navigating these options and creating a financial plan to fund their MBA education.
As you learn about UChicago MBA, it is important that you also pay attention to your college admissions. You can get help with AdmissionSight in your college admission. With ten years of experience with college admission experts, AdmissionSight can help you get into UChicago. You can talk to our experts today to get an initial consultation.