Know More About the University of Virginia MBA Program
The University of Virginia (UVA), founded by Thomas Jefferson in 1819, is a public research university located in Charlottesville, Virginia. One of its standout features is the Darden School of Business, a globally recognized business school offering the competitive University of Virginia MBA program.
Darden, named after Colgate Whitehead Darden, Jr., a former Virginia governor, and UVA president, is committed to educating future business leaders with a unique combination of a general management curriculum, experiential learning, and a student-driven culture.
Its MBA program is distinguished by its rigorous curriculum, high levels of student engagement, and innovative approach to business education. The program fosters critical thinking skills, a global perspective, leadership development, and a thorough grounding in business fundamentals.
It offers various formats, including full-time, executive, and Global Executive MBA, to cater to various student needs. With its immersive case study method, the UVA Darden MBA program significantly emphasizes active learning and the practical application of business principles in real-world contexts.
University of Virginia Admission Requirements
Academic prerequisites
The academic prerequisites for the University of Virginia's MBA program at the Darden School of Business entail a bachelor's degree from an accredited institution, irrespective of the field of study. As the MBA program is comprehensive and rigorous, applicants must have demonstrated strong academic performance in their undergraduate studies.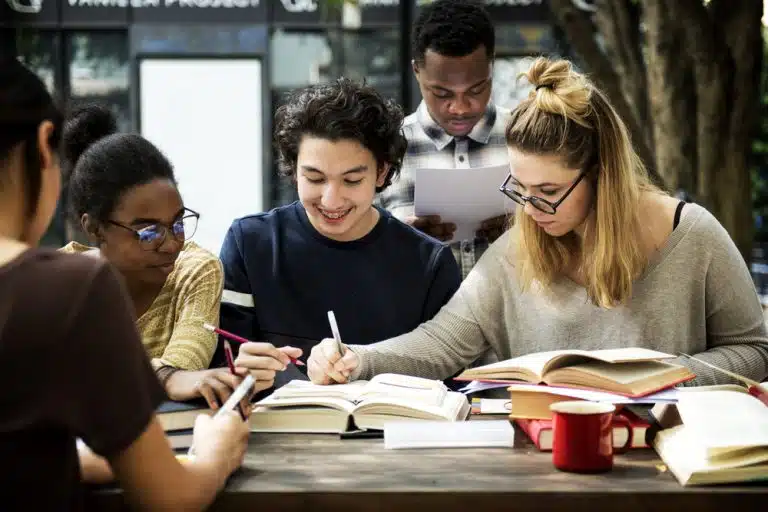 While no mandatory course requirements exist, a foundation in business-related subjects like economics, statistics, and financial accounting could be beneficial. In addition, quantitative competencies, problem-solving skills, and the ability to communicate effectively are also expected from prospective students to facilitate their success in the program.
It's important to note that each application is reviewed holistically, and all aspects of an applicant's academic background are taken into consideration during the admissions process.
GMAT/GRE scores
The GMAT or GRE score is a significant component of the University of Virginia admission requirements for the University of Virginia MBA program at the Darden School of Business. These standardized tests are designed to assess analytical writing, quantitative, verbal, and reading skills in written English, providing a measure of an applicant's readiness for the rigorous academic coursework of the MBA program.
While the Darden School does not specify a minimum GMAT or GRE score for admission, a competitive score can strengthen an application. However, it's important to note that the admissions process at Darden is holistic, meaning that test scores are just one important aspect of the application.
The applicant's overall profile, which includes academic record, professional experience, leadership qualities, and potential for contributing to the Darden community, is critically evaluated. Additionally, the Darden School accepts either GMAT or GRE scores, allowing applicants to choose the test that best suits their strengths.
English proficiency requirements for international students
An international student who'd like to apply to the University of Virginia's MBA program at the Darden School of Business but is not a native English speaker is required to demonstrate English language proficiency. This is an important requirement to ensure that students can actively participate in the dynamic, fast-paced discussions that are a cornerstone of the Darden learning experience.
The most common method of demonstrating English proficiency is through a standardized test such as the Test of English as a Foreign Language (TOEFL), the International English Language Testing System (IELTS), or the Pearson Test of English (PTE). While the Darden School does not mandate a minimum score, competitive test scores can enhance an application.
In some cases, the English language proficiency requirement may be waived. For example, if an MBA student has completed a degree program where the medium of instruction was English, they may not need to provide an English language proficiency score. However, the final decision is made by the admissions committee.
Work experience
Work experience is a valuable element of an applicant's profile for the University of Virginia MBA program at the Darden School of Business. While it's not a strict requirement, most students admitted to the program possess several years of professional work experience.
This experience is essential as it contributes to the richness of classroom discussions, enhances the learning environment, and allows students to bring practical, real-world insights to case study analyses.
The admissions committee at Darden values the depth, breadth, and quality of work experience, including progression in responsibilities, leadership roles, and the ability to work in a team. The experience doesn't need to be in a traditional business field; the committee appreciates diversity in backgrounds and industries, understanding that varied experiences contribute to a diverse and dynamic cohort.
Letters of recommendation and essays
The University of Virginia's MBA program at the Darden School of Business requires applicants to submit letters of recommendation and essays as an essential part of the application process. These elements give the admissions committee a more personal perspective of the candidate beyond their academic and professional achievements.
Typically, two letters of recommendation are requested, ideally from individuals who know the applicant well, preferably professionally, and can provide insightful assessments of the applicant's capabilities, accomplishments, leadership potential, and fit for the MBA program.
The essays, however, allow the applicants to express their individuality, motivations for pursuing an MBA, career aspirations, and how they envision contributing to the Darden community.
This is an opportunity for applicants to showcase their interpersonal skills, self-awareness, and clarity of purpose, all critical attributes of a successful business leader. The essays are also a platform to explain any anomalies in the application, such as gaps in employment or lower-than-average academic performance.
The University of Virginia Curriculum and Specializations
Overview of the MBA Curriculum
The University of Virginia MBA curriculum is designed to provide a comprehensive understanding of business fundamentals while promoting the development of leadership skills and strategic thinking. The curriculum is divided into core courses and electives.
During the first year, students are immersed in core courses offering a broad foundation in critical business areas such as economics, finance, marketing, operations, ethics, and leadership. This prepares them for the high-level decision-making they will encounter professionally.
In the second year, students can customize their learning experience through various electives catering to their interests and career aspirations. These electives span various fields, including entrepreneurship, global business, and data analytics. The curriculum is delivered through a case-study method, which encourages active learning and facilitates the application of theoretical concepts to real-world business scenarios.
The University of Virginia Curriculum is also enhanced by experiential learning opportunities, including consulting projects, internships, and global residencies, which provide students with hands-on business experience.
Description of core courses
The core courses in the University of Virginia's Darden School of Business MBA program are designed to provide students with a strong foundation in key business areas. These core courses, usually taken in the program's first year, cover critical business disciplines such as Financial Management, Marketing, Operations Management, Business Ethics, Leadership and Organizational Behavior, Decision Analysis, Accounting, and Global Economies and Markets.
Financial Management introduces the concepts of corporate finance and investment decisions, while Marketing delves into consumer behavior, market segmentation, and marketing strategies. Operations Management covers process analysis, supply chain management, and project management.
The Business Ethics course explores managers' moral and ethical issues, while the Leadership and Organizational Behavior course delves into team dynamics, leadership styles, and organizational culture. Decision Analysis equips students with problem-solving and decision-making skills using quantitative models, and Accounting focuses on financial and managerial accounting principles.
Finally, the Global Economies and Markets course gives students a global perspective on economic policies and their impact on business. These core courses are primarily taught through the case method, encouraging students to apply these principles to real-world business problems and scenarios.
Description of elective courses
In the second year of the MBA program at the University of Virginia's Darden School of Business, students can shape their education to align with their career goals and interests through various elective courses.
These electives cover many areas, including advanced topics in finance, marketing, operations, and management and emerging fields like data analytics, entrepreneurship, and sustainable business.
For instance, students interested in a finance career might opt for electives like Mergers & Acquisitions, Investment Banking, or Private Equity. Those interested in marketing might choose Brand Management or Digital Marketing, and aspiring entrepreneurs might be drawn to courses like New Venture Development or Innovation and Design Thinking.
For students keen on embracing the power of data in decision-making, courses on Data Analysis, Predictive Analytics, and Machine Learning can be chosen. Furthermore, electives focus on Corporate Social Responsibility and Business Ethics for those interested in understanding the role of business in society.
Available specializations and tracks
The University of Virginia MBA program does not offer formal specializations or tracks in the traditional sense. Instead, the program is designed to be highly flexible, enabling students to customize their educational experience according to their career goals and interests through a wide selection of elective courses.
This approach promotes a broader understanding of business while allowing students to develop expertise in particular areas of interest. However, to provide further guidance, Darden does offer "career tracks" and "themes," which are curated sets of elective courses that students might consider if they are interested in a particular industry or function, such as consulting, entrepreneurship, finance, technology, marketing, or general management.
These are not formal concentrations but rather suggested course pathways that can help students align their MBA coursework with their career aspirations. It's important to note that students can choose electives across different tracks and themes, creating a truly personalized MBA experience.
Dual degree programs
The University of Virginia's Darden School of Business offers several dual degree programs for students who wish to combine their MBA with another study area. These programs allow students to acquire expertise in another discipline alongside their MBA, broadening their knowledge base and enhancing their career prospects.
For instance, the MBA/JD program, offered in conjunction with the UVA School of Law, is designed for students interested in the intersection of business and law. The MBA/MD program, in partnership with the UVA School of Medicine, is ideal for those who want to integrate medical knowledge with management skills.
The MBA/MPP program, offered jointly with the Frank Batten School of Leadership and Public Policy, suits those interested in the overlap between business management and public policy. There's also an MBA/MS in Data Science program for those looking to combine business leadership skills with advanced data science expertise.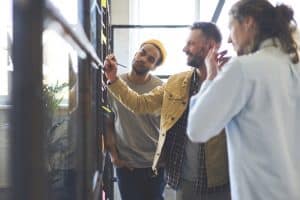 Each dual degree program has specific admission requirements, and the time to completion generally extends beyond the traditional two-year MBA program.
University of Virginia Tuition and Financial Aid
Breakdown of tuition and associated costs
The cost of the University of Virginia MBA program includes tuition, fees, and estimated living expenses. The University of Virginia tuition covers all academic services, including courses, use of facilities, and support services. The fees include administrative costs, technology services, and student activity fees.
Living expenses encompass housing, meals, health insurance, books and supplies, personal expenses, and travel. The estimated total cost for one academic year is roughly between $85,000 and $95,000 for in-state and out-of-state students, respectively. However, these costs are subject to change and may increase annually.
Prospective students should refer to the latest information on the official Darden School of Business website for the most accurate and current tuition and associated costs. Remember, these figures represent a significant but necessary investment in your future career and earning potential.
Financial aid options
The University of Virginia's Darden School of Business offers a variety of financial aid options to help students finance their MBA. These include scholarships, loans, and work-study opportunities. Scholarships, which do not need to be repaid, are awarded based on merit and need.
They are crucial to Darden's commitment to attracting and supporting talented students from diverse backgrounds. Scholarships may cover partial to full tuition and may be funded by Darden, the University of Virginia, or external organizations. Federal and private loans are also available to U.S. citizens and permanent residents, while international students can access private loans, some of which do not require a U.S. cosigner.
Work-study opportunities allow students to work on campus to earn money to offset their educational expenses. Additionally, Darden provides financial aid counseling to help students understand the cost of the University of Virginia MBA program and navigate the different financing options available to them. The school encourages all students to apply for financial aid regardless of their financial situation.
Scholarships and grants available
The University of Virginia's Darden School of Business offers numerous scholarships and grants to its MBA students, which are valuable sources of funding that do not need to be repaid. These are awarded based on merit, need, or a combination of both and can come from Darden, the University of Virginia, or external organizations.
Merit-based scholarships are awarded to students with exceptional academic achievement, leadership, professional accomplishments, or other distinctive characteristics. Need-based scholarships are given to students who demonstrate financial need as determined by the financial aid office.
Some scholarships are available specifically for underrepresented groups, international students, or those pursuing certain career paths. Additionally, several fellowships provide full or partial tuition coverage and may include a living stipend. The exact number and amount of scholarships vary from year to year, and all admitted students are considered for scholarships; a separate application is usually not required.
Now that you have an idea about the University of Virginia, your college admissions to that university should be next on your mind. To ensure that you get into the University of Virginia, you can get help with AdmissionSight. With ten years of experience with college admission experts, AdmissionSight can help you get into the University of Virginia. You can talk to our experts today to get an initial consultation.